Responsible for the Swiss contribution to the Biennale, the Swiss Art Council Pro Helvetia decided, along with commissioners Sandi Paucic and Marianne Burki and the independent jury for the Biennale, to put the Swiss Pavilion in the hands of Hans Ulrich Obrist, one of the most versatile and prolific characters of the current architectural scene, and beyond.
Starting from the consideration that "often we invent the future with elements of the past" that can be read as a counterpoint to the collective theme proposed by Koolhaas, "Absorbing Modernity 1914-2014", Obrist decided to give life to a project that is developed over the whole duration of the Biennale with its central theme being the retrospective of the work of Lucius Burckhardt and Cedric Price. One Swiss, the other English, these contemporaries who both died in 2003 are noted for being among the most visionary scholars of the century.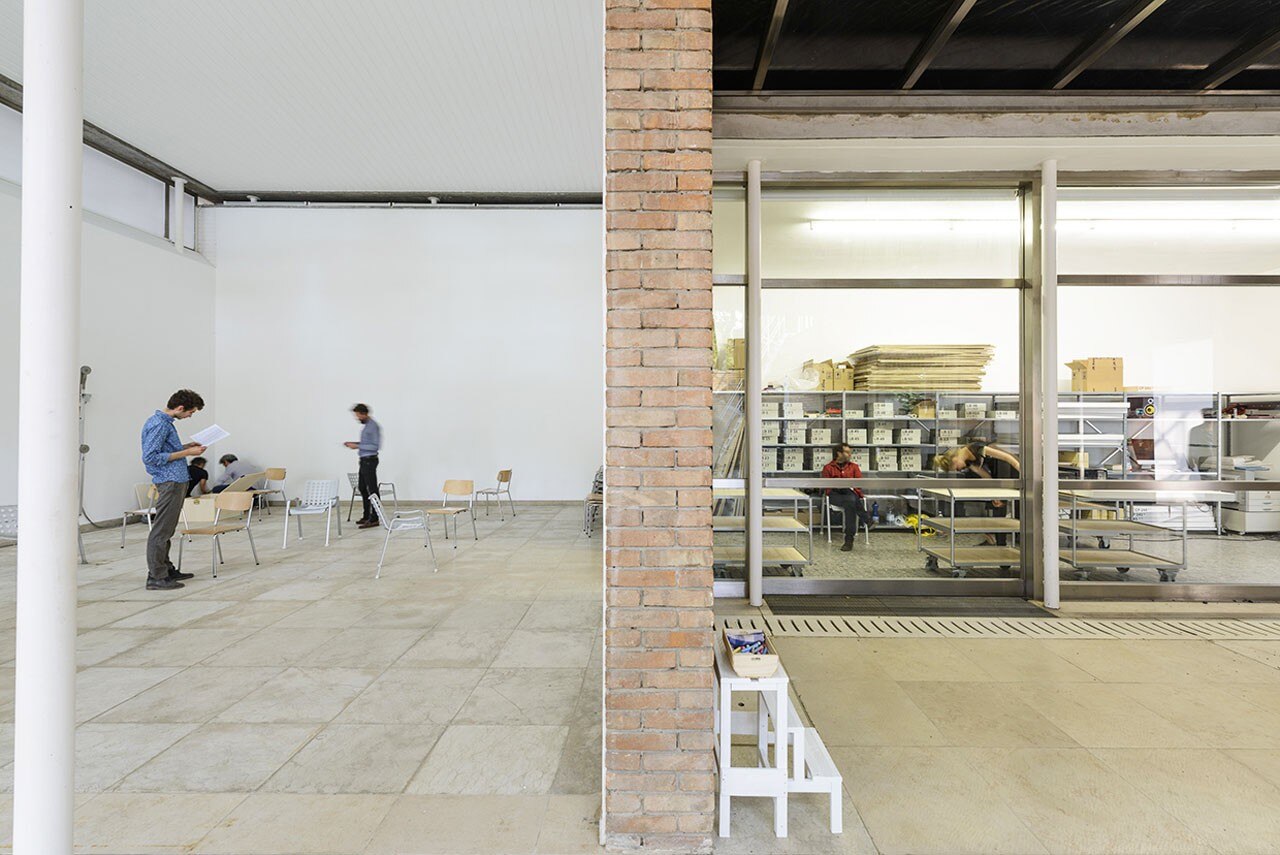 The essential concept that the project starts with is to favour the dimension of time in architecture, a key aspect for both thinkers. The space of the pavilion is therefore used according to a drama based on time: instead of a static exhibition from the archive, they present a performance in progress that includes events, exhibitions, debates and conferences, together with a series of semi-independent fringe activities such as, for example the project curated by Stefano Boeri and Lorenza Baroncelli for a network of thinkers, architects and students, the results of which will be an online newspaper and a printed weekly entitled The Tomorrow .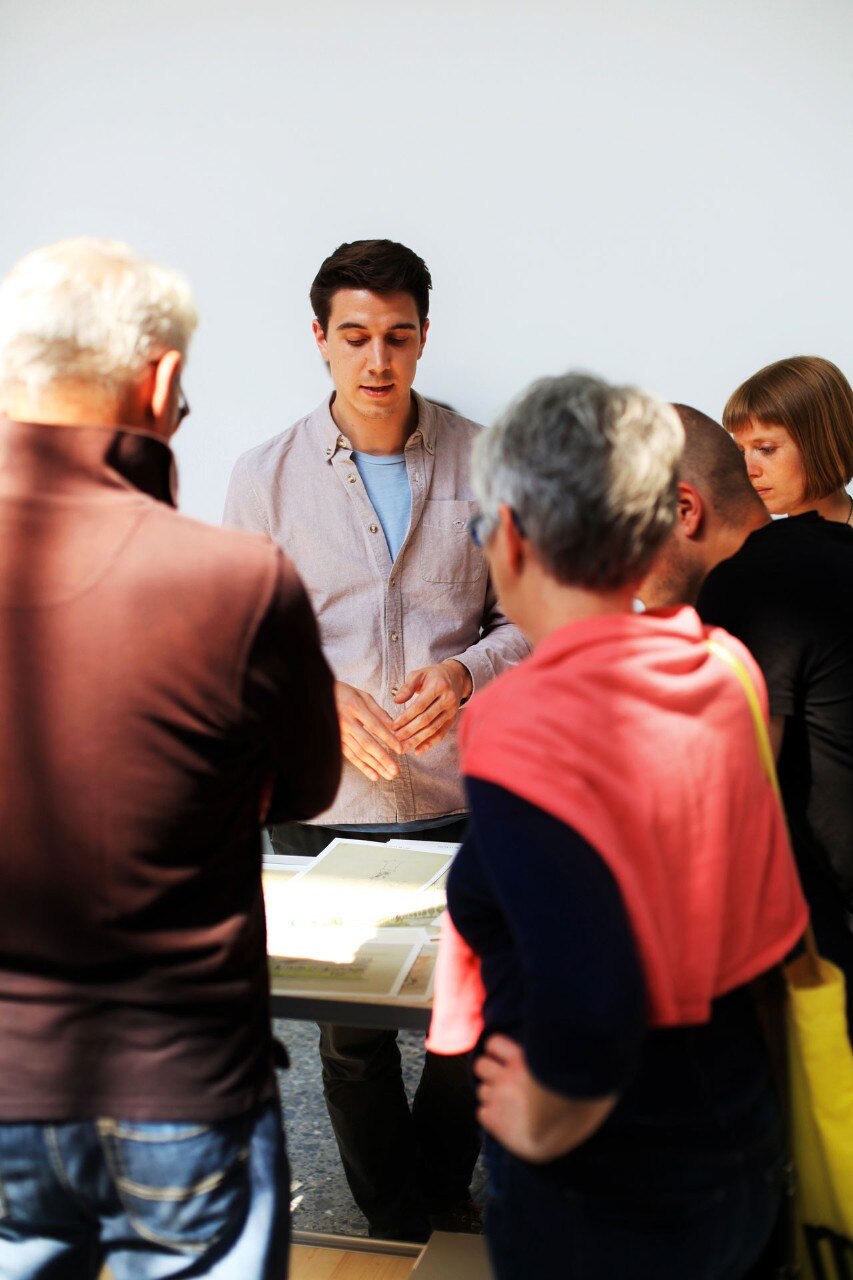 To turn these ideas into practice, Obrist has brought together an entourage of personalities linked not only to the world of architecture per se and not only Swiss in such a way as to stimulate a debate that is as heterogenous as possible. During the opening days, all the people involved have appeared before an audience discussing various themes and launching debates that will be taken forward over the coming months.

The participants include Herzog & de Meuron, Atelier Bow-Wow, Stefano Boeri, Lorenza Baroncelli, Dorothea Von Hantelmann, Olafur Eliasson, Mirko Zardini, Eleanor Bron, Dan Graham, Asad Raza, Koo Jeong-a, Liam Gillick and many others.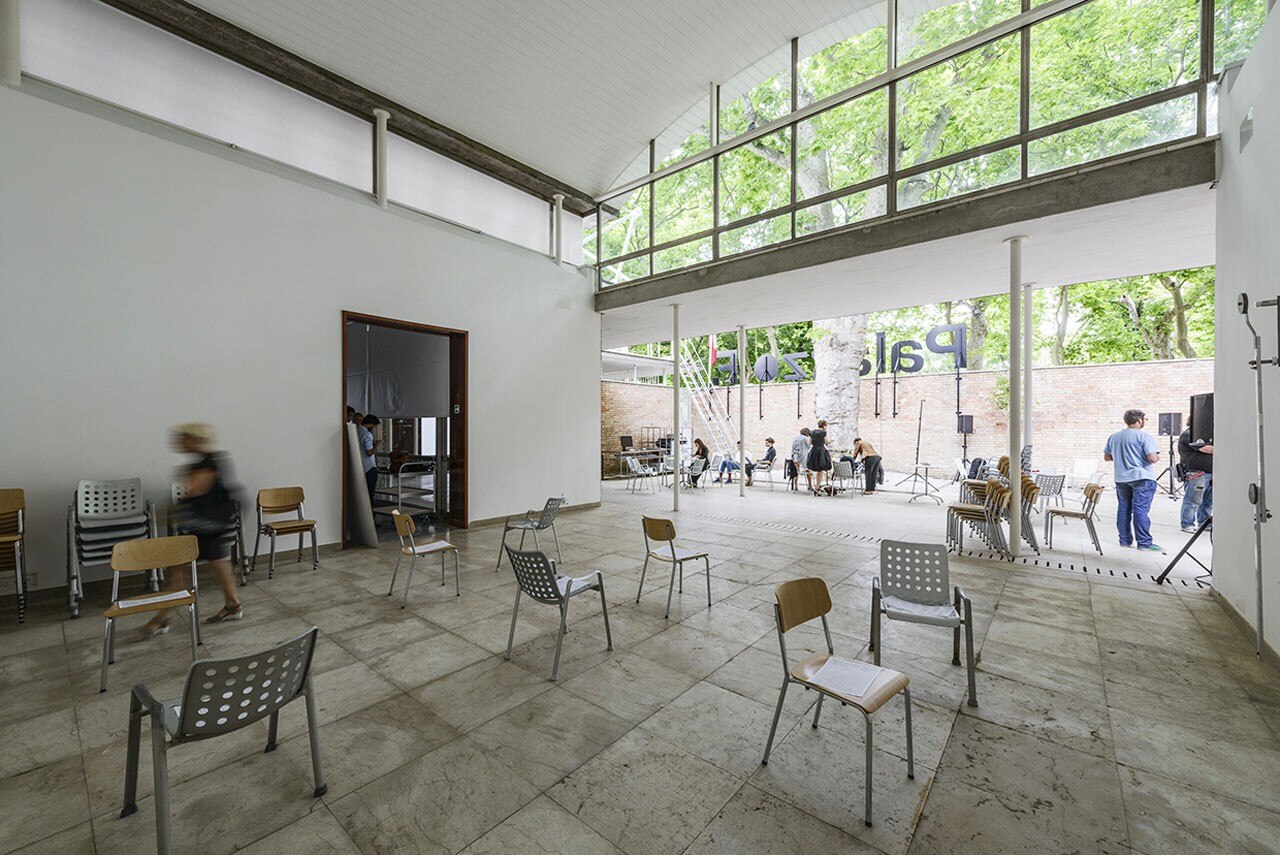 Elements of the exhibition are therefore performance, events and the archive of Burckhardt and Price, star of a site-specific installation curated by Herzog & de Meuron in the Graphic Room of the pavilion, not accessible to the public in such a way as to make the archive itself the subject of the exhibition. In one room is also displayed the model of the most famous unbuilt project of Cedric Price, the Fun Palace, conceived as a "laboratory of entertainment" or "street university", physical translation of Price's ideas.

The hope – says Obrist – is to ensure that through the project, the ideas of Burckhardt and Price become material for inventing the future and an opportunity for an international dialogue at all levels.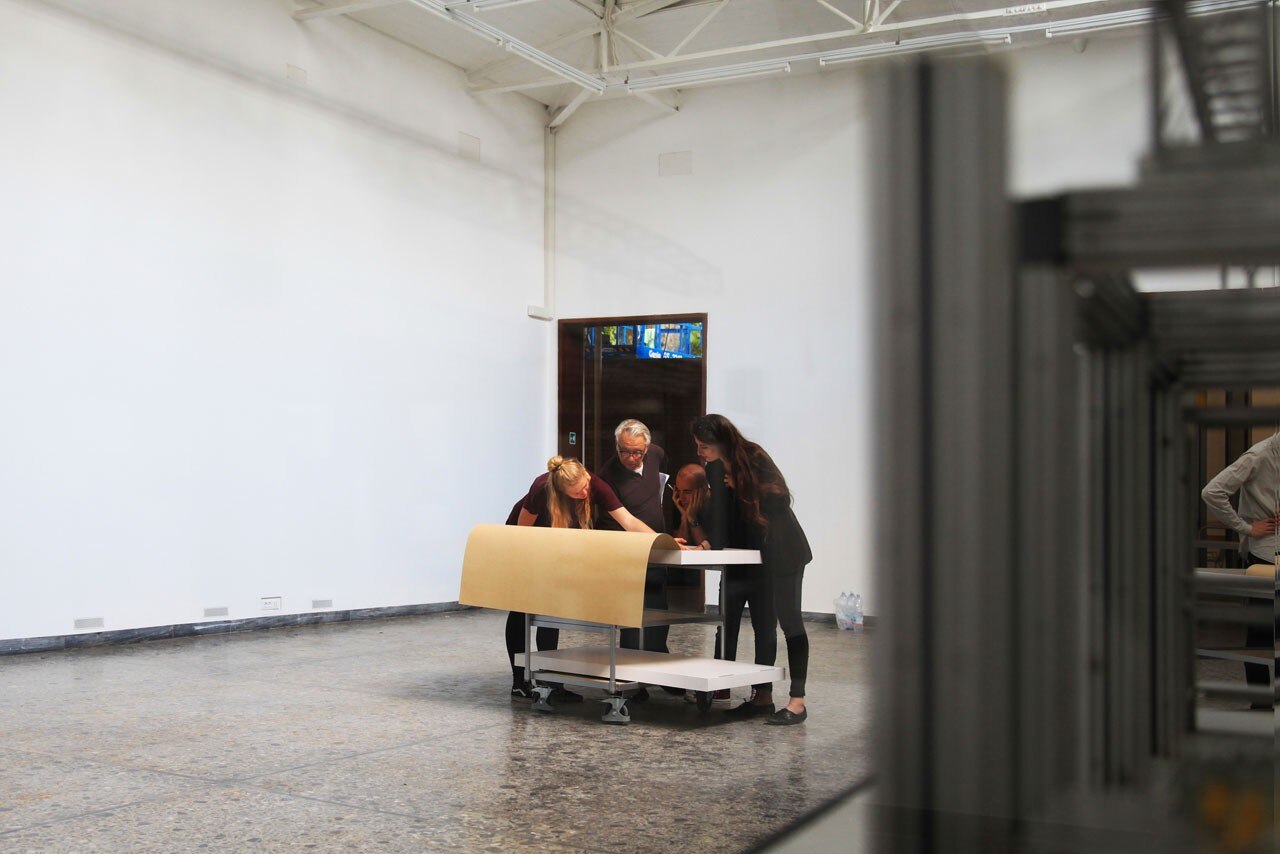 Switzerland
Lucius Burckhardt and Cedric Price. A stroll through a fun palace
Commissioners: Swiss Arts Council Pro Helvetia—Sandi Paucic e Marianne Burki
Co-commissioner: Rachele Giudici Legittimo
Curator: Hans Ulrich Obrist
Location: Padiglione ai Giardini