The Bahrein pavilion addresses the theme "Absorbing Modernity 1914–2014" with a selection of a hundred Arab modernist buildings, an introduction to a more extensive project run George Arbid, the curator of the pavilion as well as the Arab Center for Architecture that manages a large-scale operation dedicated to documenting and cataloguing twentieth-century architecture in this area.
Strongly interlinked with the Colonial period, Modernism in Arab countries has been transformed since the new millennium began: from optimistic outburst towards a pan-Arabic project to a kind of International Style of large, transnational property developers. The opportunity to recognise for the first time the architectural heritage of the previous century constitutes a kind of new paragraph with respect to the public and political role of architecture in a historic period that has drawn to an end as well as in the face of the current one, still lacking points of reference in light of recent movements that have shaken and are still shaking the countries to the east and south of the Mediterranean.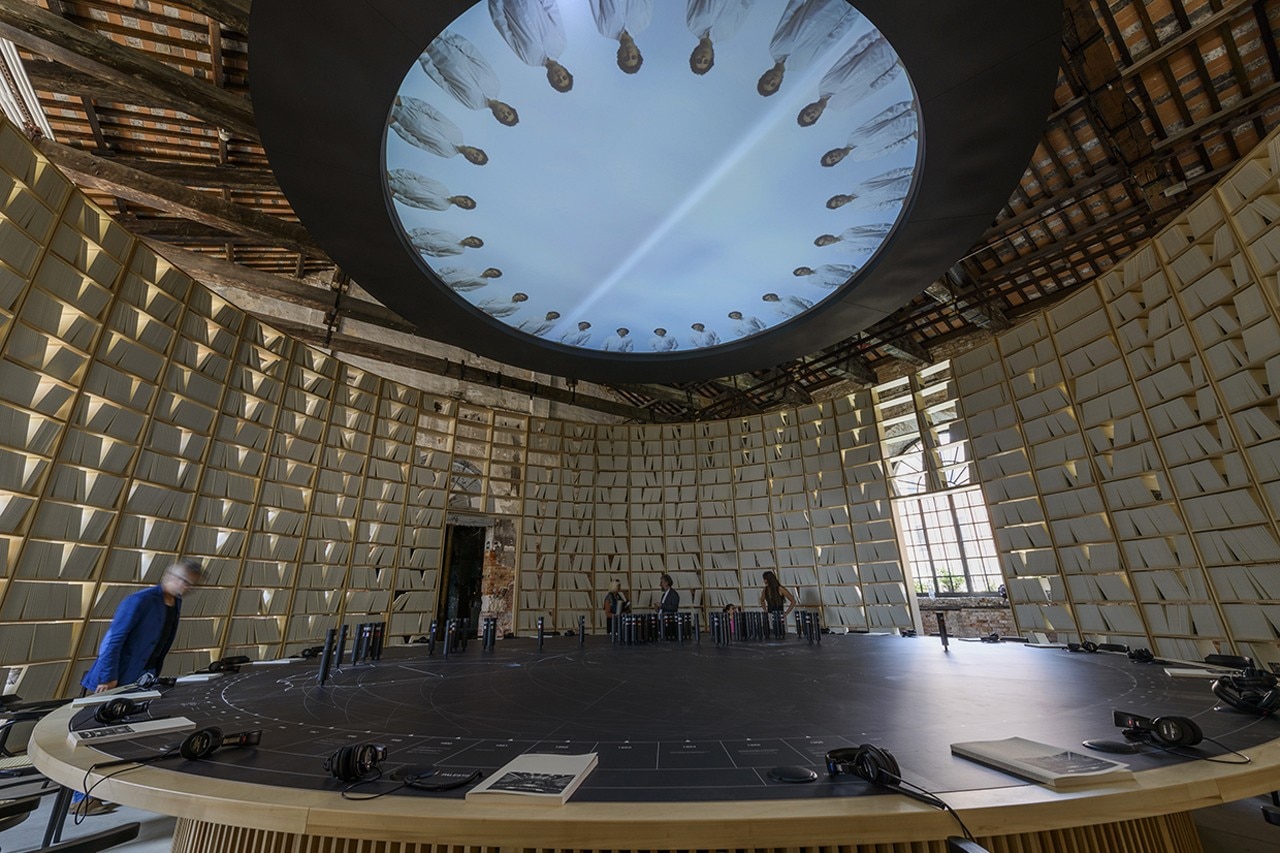 Bernard Khoury, co-curator and designer of the pavilion, has created a setting that transfers onto a visual plane the notion of accumulation and the growing archive with ranks of catalogues that define a circular space while a large central table shows a map of the Arab countries and locates geographically the hundred buildings selected. Sitting at the table, visitors also become part of the overall exhibition. A narrating voice, the face of which we see projected in the veil of light that defines the ceiling, speaks in languages of different Arab countries reminding us of the multi-faceted political and geographic nature of a complex and heterogenous present that is more difficult than ever to put into a unitary form or formula.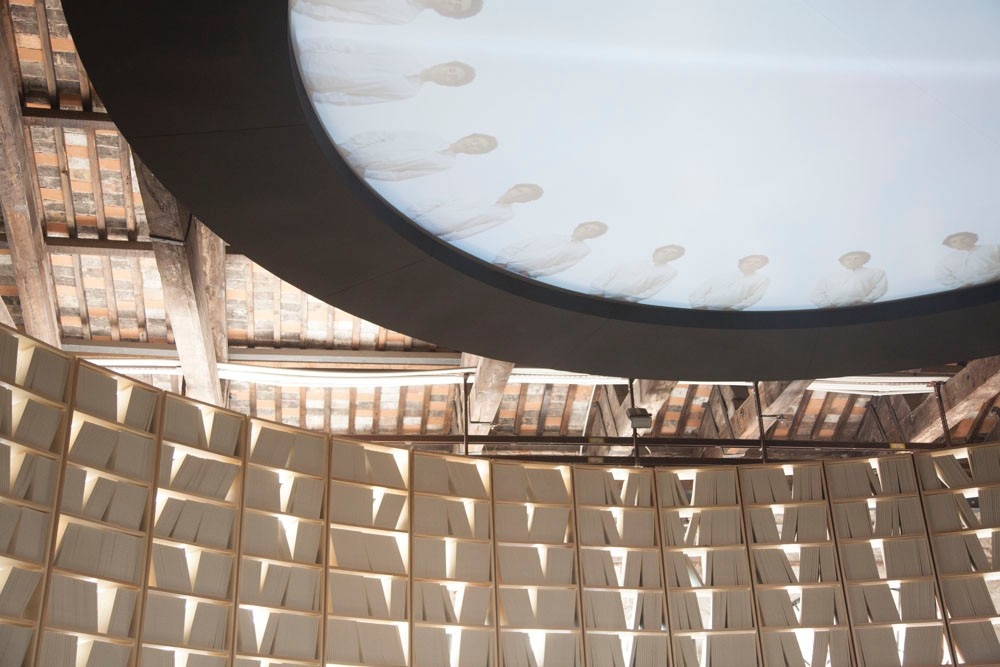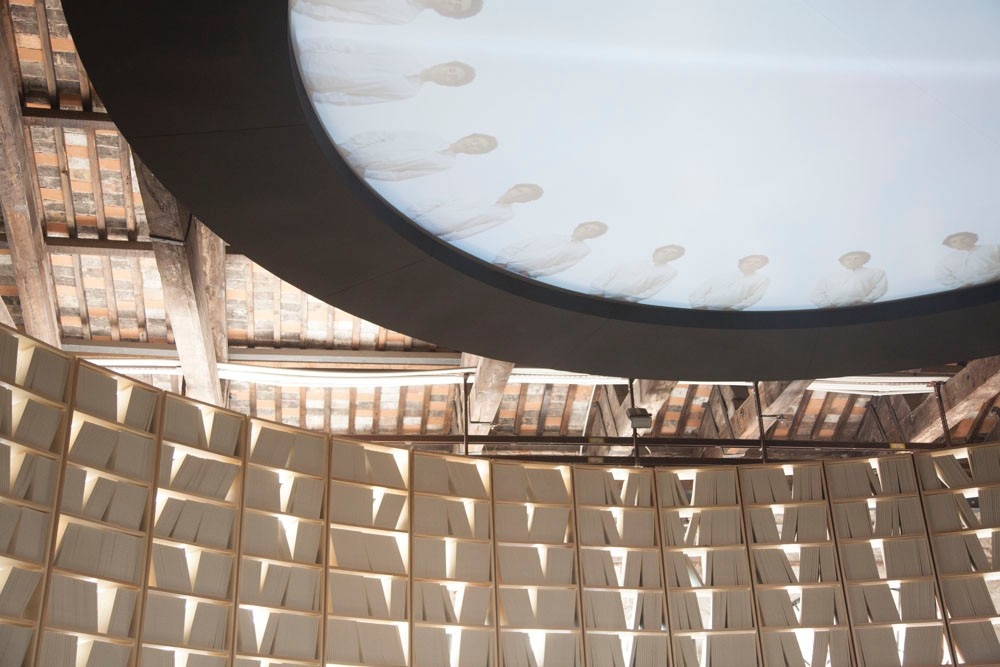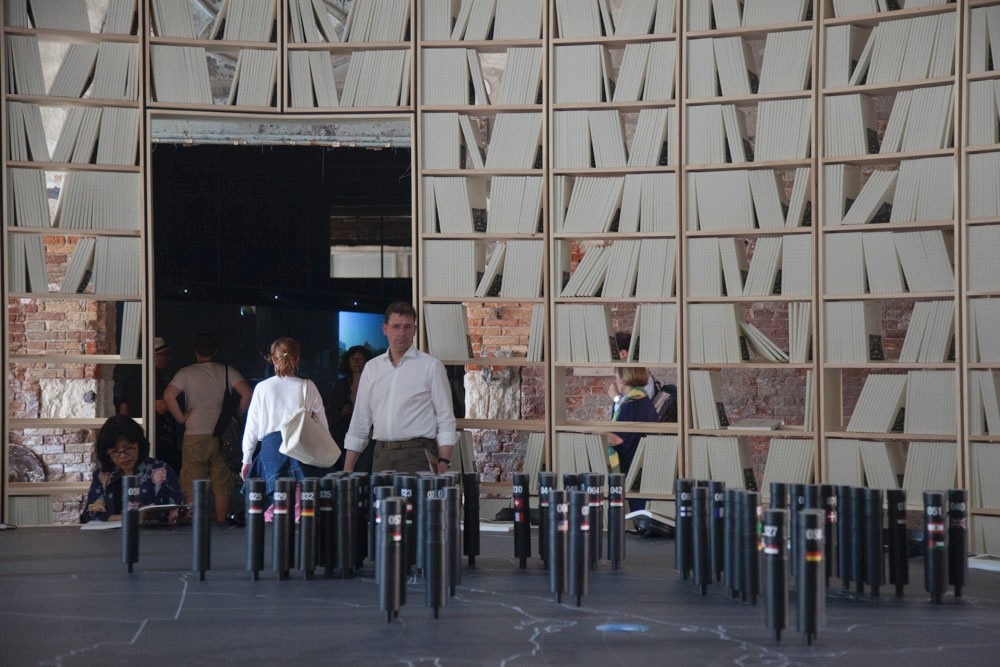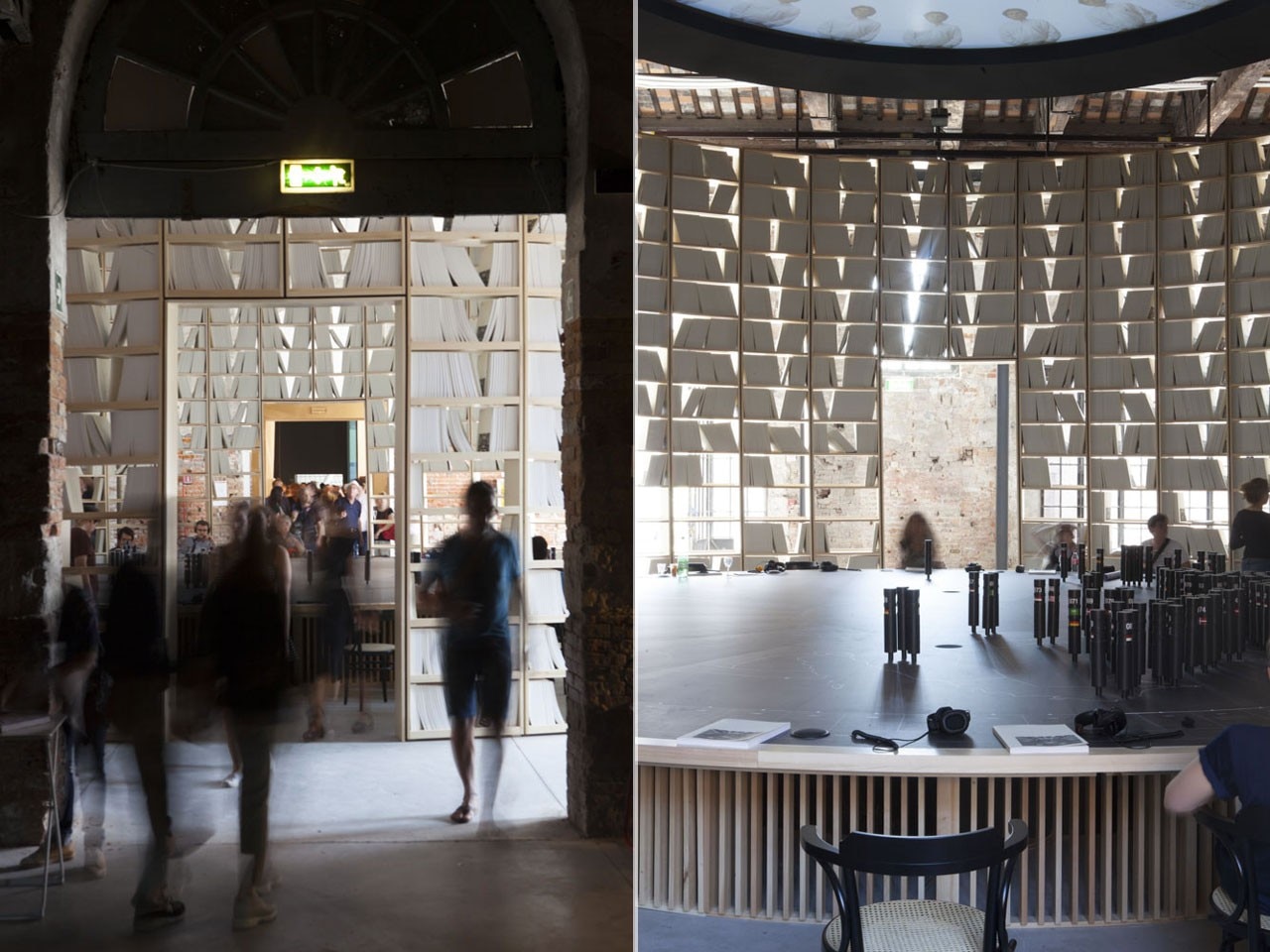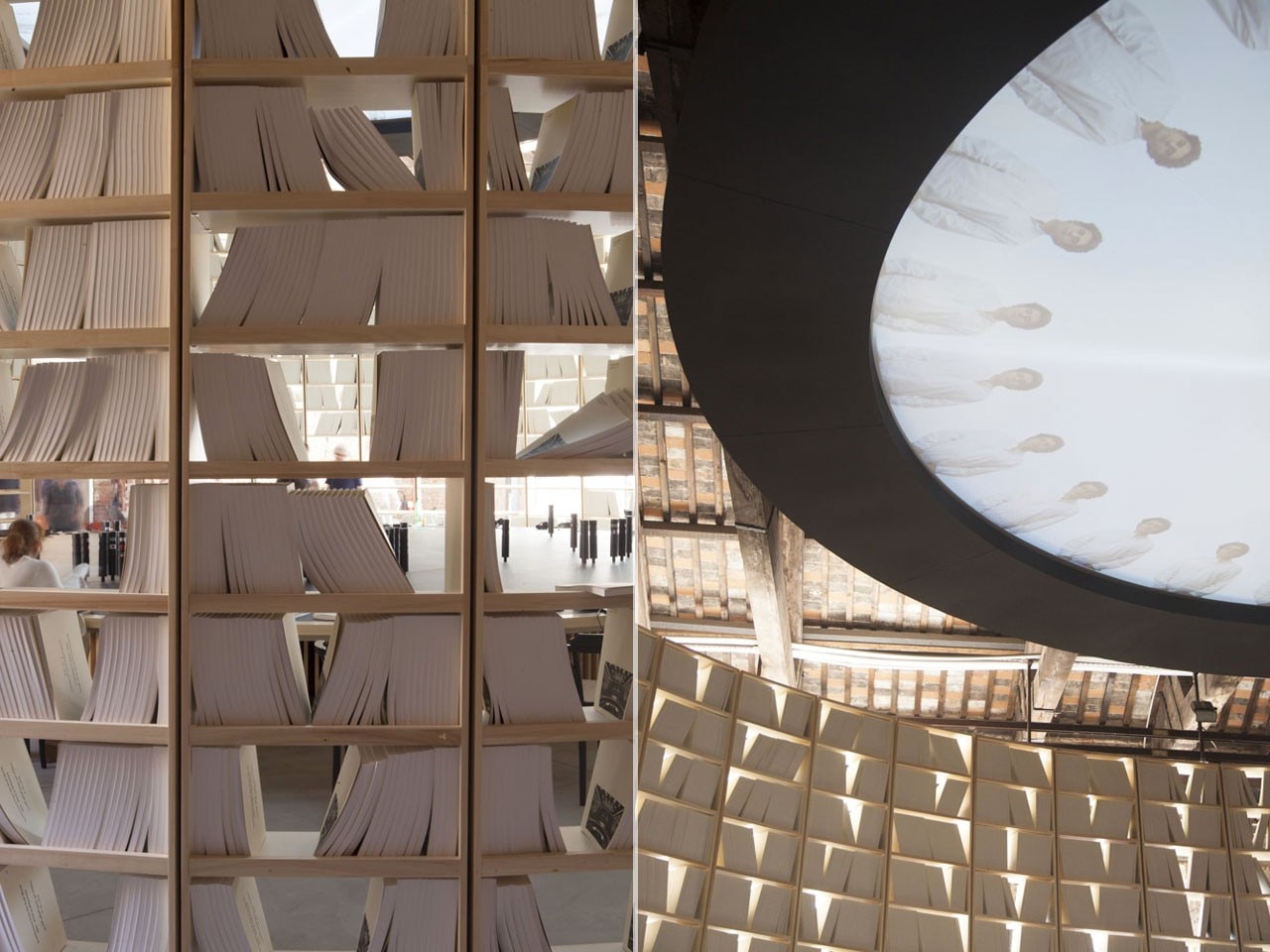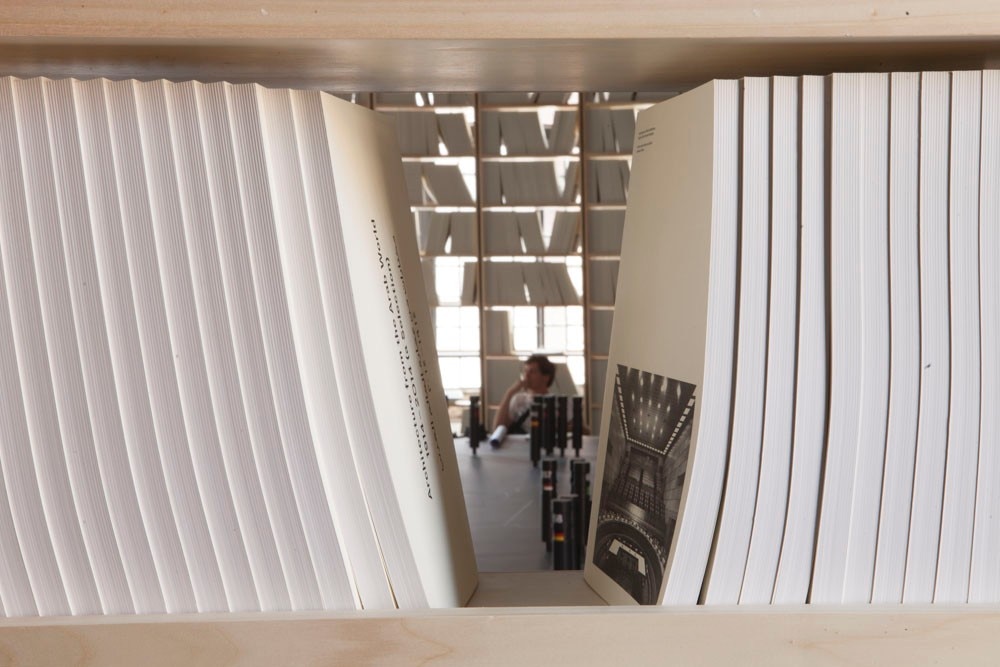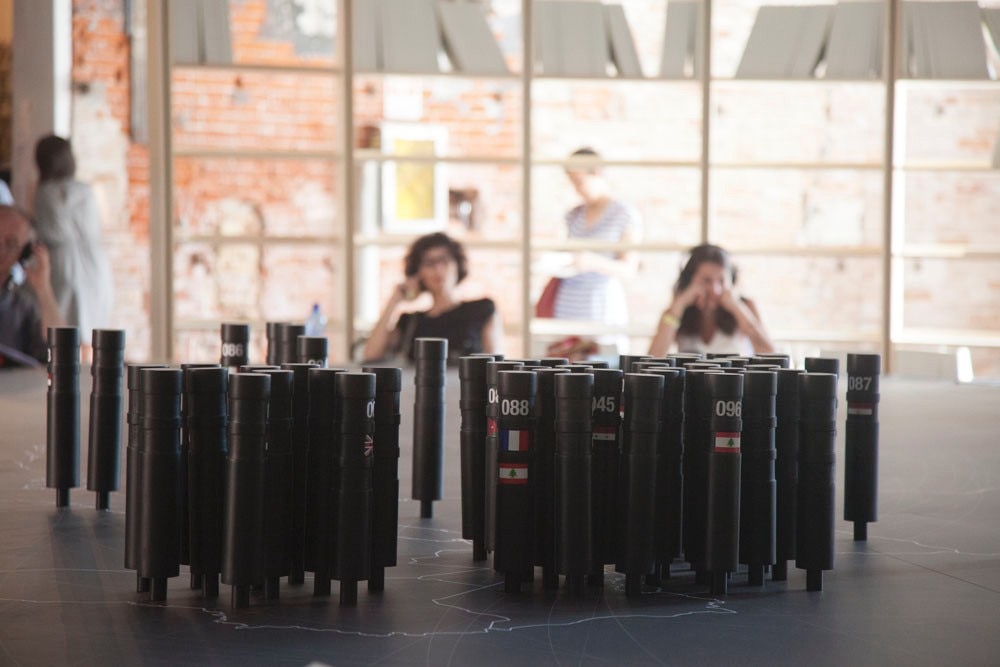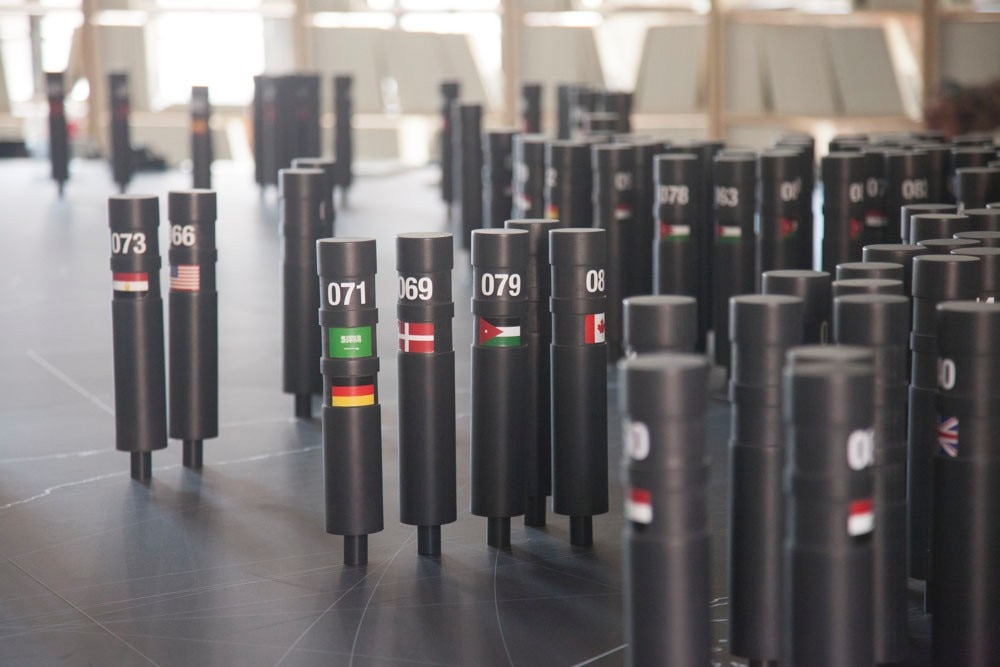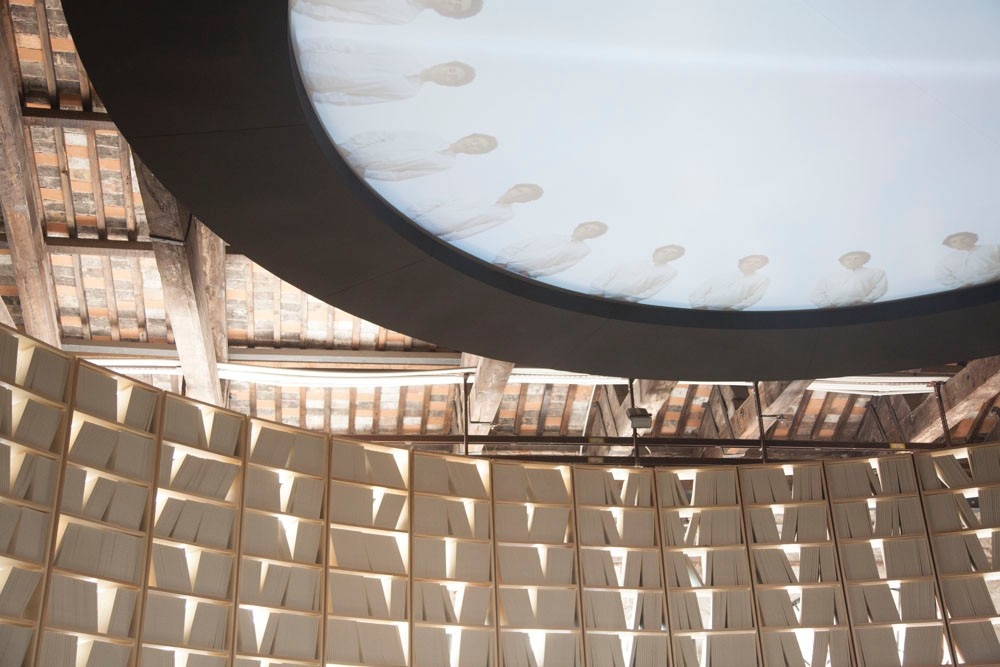 Kingdom of Bahrein, Fundamentalists and Other Arab Modernisms, 14th International Architecture Exhibition, Fundamentals, la Biennale di Venezia. Photo Andrea Basile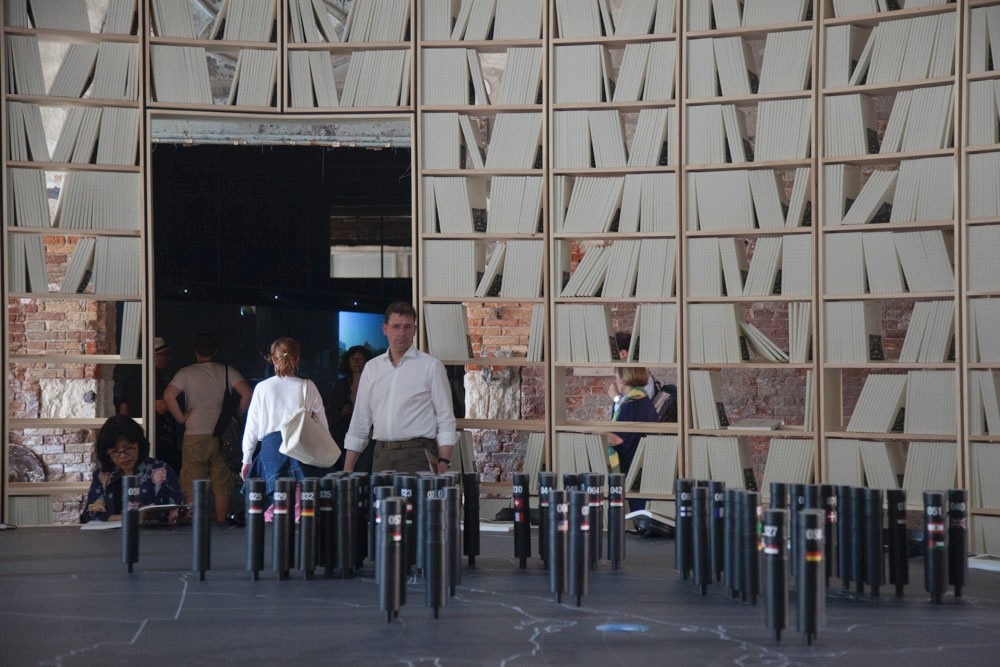 Kingdom of Bahrein, Fundamentalists and Other Arab Modernisms, 14th International Architecture Exhibition, Fundamentals, la Biennale di Venezia. Photo Andrea Basile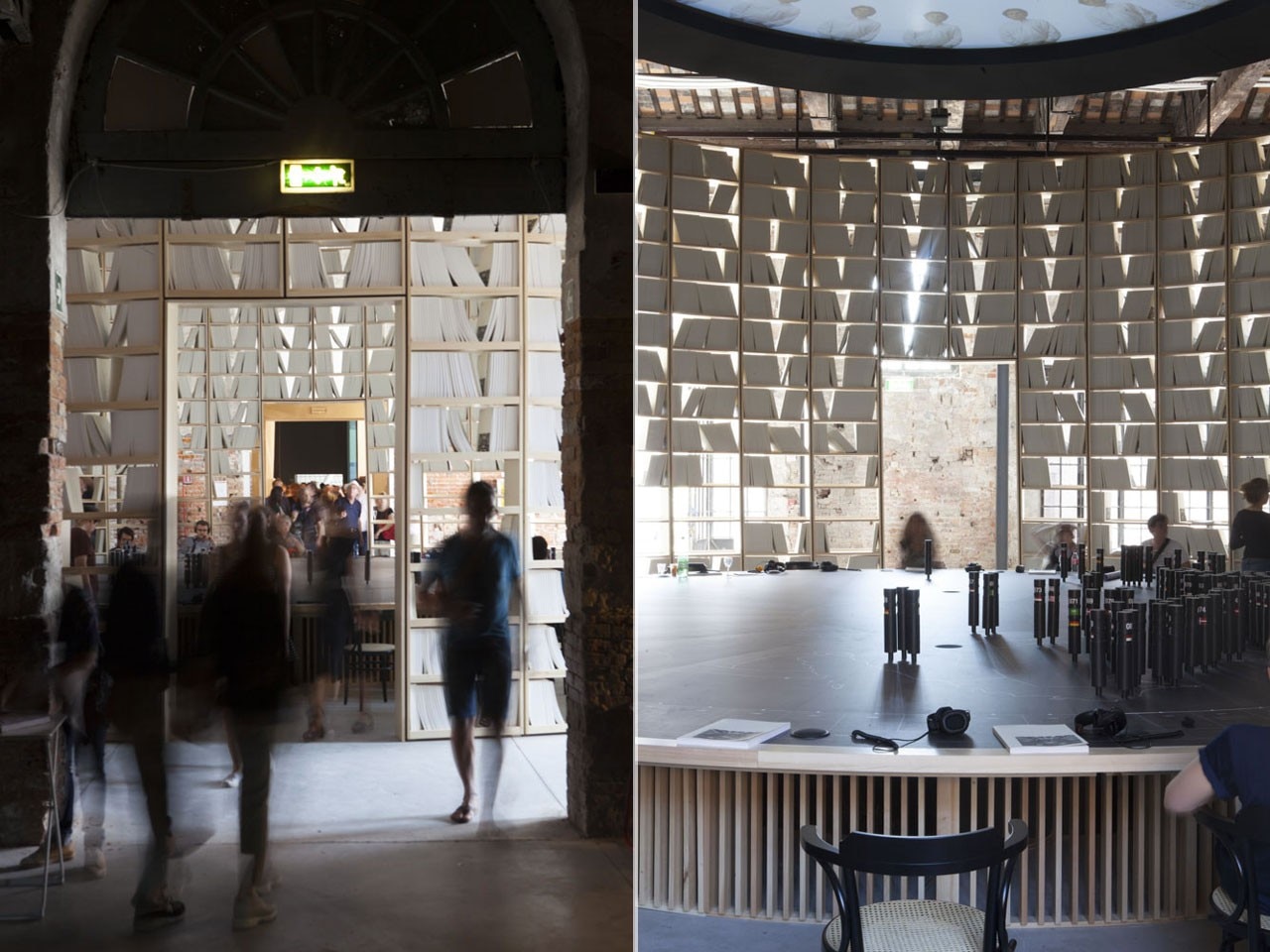 Kingdom of Bahrein, Fundamentalists and Other Arab Modernisms, 14th International Architecture Exhibition, Fundamentals, la Biennale di Venezia. Photo Andrea Basile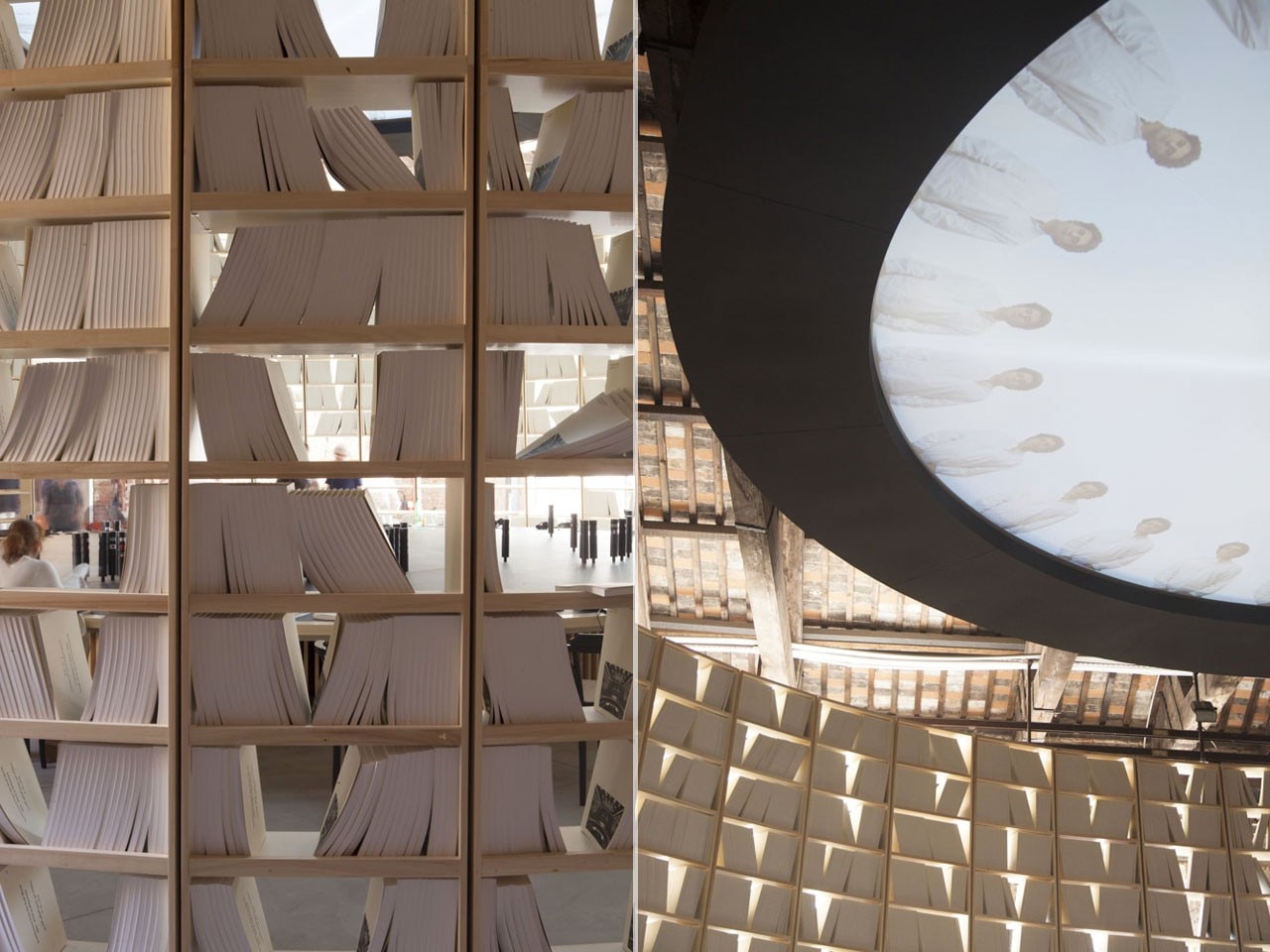 Kingdom of Bahrein, Fundamentalists and Other Arab Modernisms, 14th International Architecture Exhibition, Fundamentals, la Biennale di Venezia. Photo Andrea Basile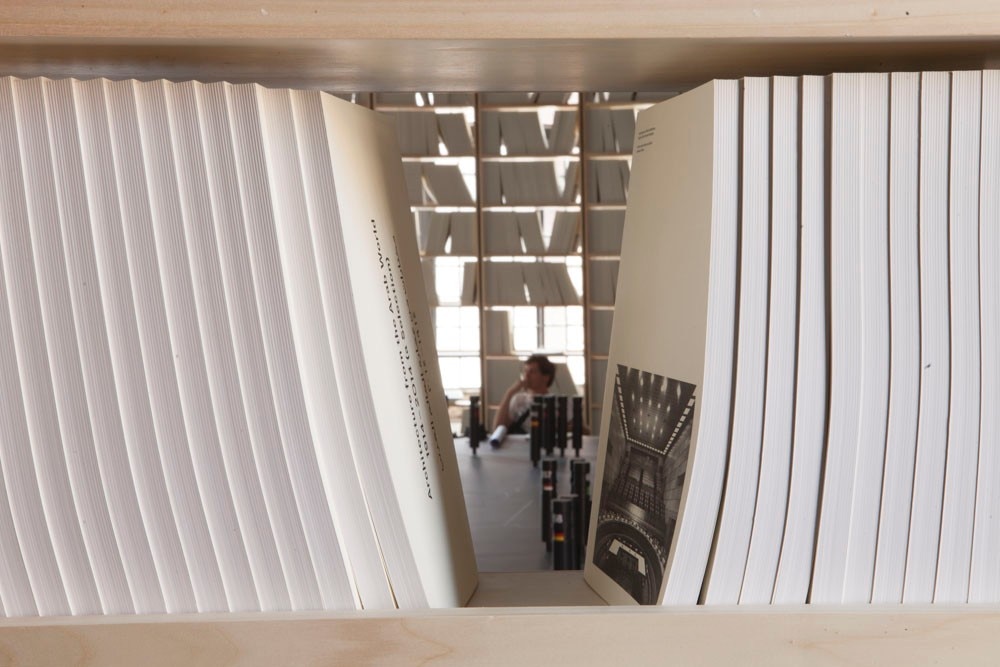 Kingdom of Bahrein, Fundamentalists and Other Arab Modernisms, 14th International Architecture Exhibition, Fundamentals, la Biennale di Venezia. Photo Andrea Basile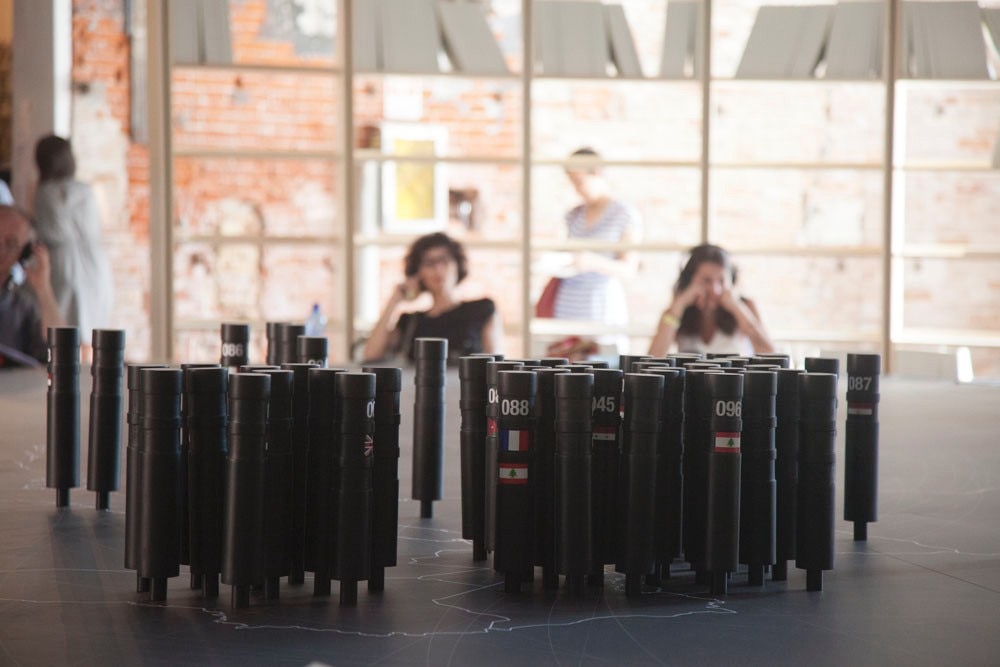 Kingdom of Bahrein, Fundamentalists and Other Arab Modernisms, 14th International Architecture Exhibition, Fundamentals, la Biennale di Venezia. Photo Andrea Basile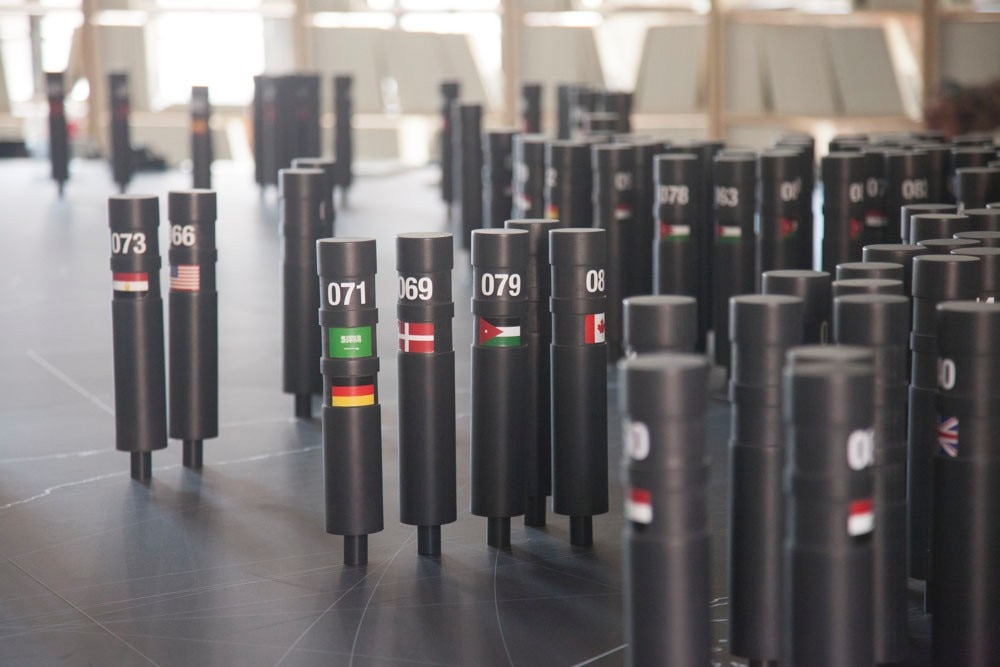 Kingdom of Bahrein, Fundamentalists and Other Arab Modernisms, 14th International Architecture Exhibition, Fundamentals, la Biennale di Venezia. Photo Andrea Basile

Kingdom of Bahrein
Fundamentalists and Other Arab Modernisms
Commissioner: Ministry of Culture – Sh. Mai Al Khalifa
Deputy Commissioner: Noura Al Sayeh
Curators: George Arbid, Bernard Khoury