The secrecy imposed by governments regarding drone strikes in countries such as Pakistan and Afghanistan is hampering efforts to assess the impact on civilians, researchers from the Forensic Architecture project based at Goldsmiths, University of London and SITU Research in New York have found.
The work has been presented to the United Nations Human Rights Council on 11 March as part of the final report by UN Special Rapporteur for Counter Terrorism and Human Rights, Ben Emmerson.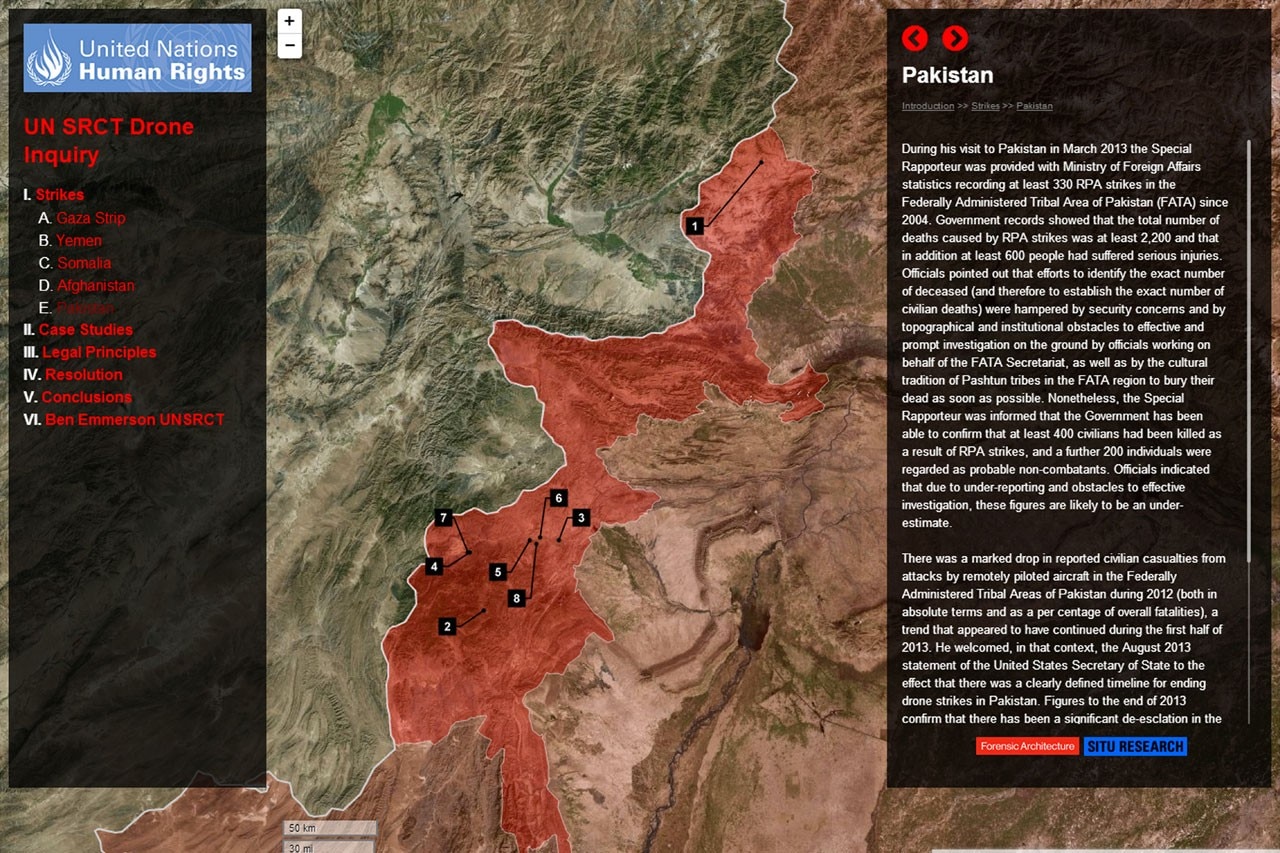 The final report – which includes an interactive map of drone strikes across five countries – identified numerous factors that prevent investigations. These include the fact that documentation on site is often difficult as entry points are locked down and the use of mobile phones and cameras is frequently prohibited.
The UN Special Rapporteur presented a web-based platform, produced by the Forensic Architecture team in collaboration with SITU Research, marking the location of thirty drone strikes that make up his detailed report to the UN.
Initial findings were presented in October 2013 in New York, showing that a lack of government transparency is the single greatest obstacle to evaluating the civilian impact of drone strikes. The UN report investigates US drones strikes in Afghanistan, Pakistan, Yemen, Somalia, and Iraq; as well as Israeli strikes in Gaza, and draws on the expertise of the Forensic Architecture and SITU Research teams.
Since January 2013, the Forensic Architecture team has been working with Emmerson to provide architectural analysis into civilian casualties caused by drone strikes. The researchers cross referenced various types of media such as mobile phone videos, photographs, interviews, testimonies, computer models and satellite photographs to analyse the impact of drone strikes and produced a set of short videos detailing four attacks especially for this investigation.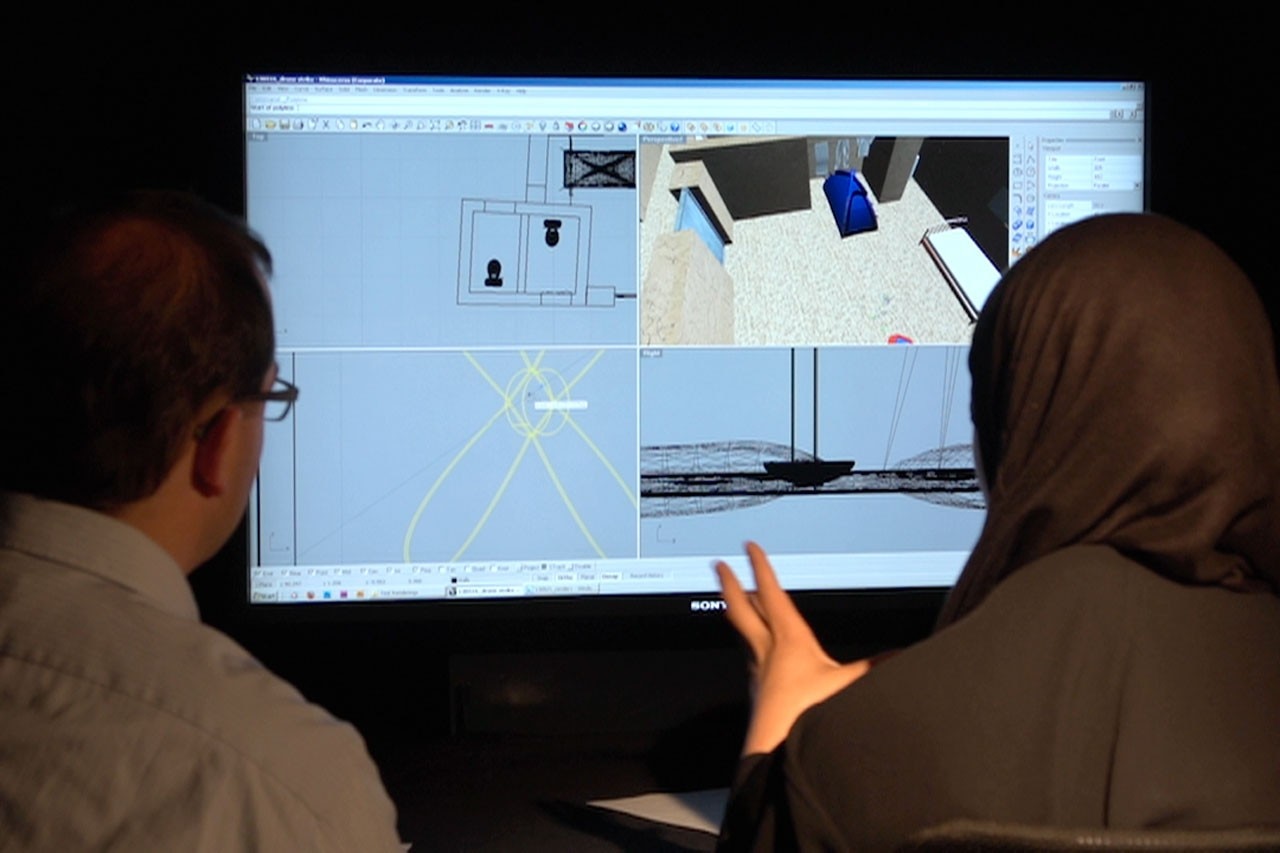 These have been created from the perspectives of survivors and witnesses and describe the effects of these strikes on the ground, on architecture, and on the people within them. Emmerson screened some of these videos with architectural analyses of three strikes in Pakistan and one in Gaza. Among these is the digital reconstruction of attacks in: Datta Khel in 2011; a residential building in Mir Ali in 2010; a strike in Miranshah in 2012; and a reconstruction of an Israeli air attack that took place in Gaza.
The work will be displayed at the Haus der Kulturen der Welt ("House of World Cultures") in Berlin from 15 March.

Drone Platform
Platform: Forensic Architecture in collaboration with Situ Research