The site had been used as a quarry a few centuries ago, so the exposed rock face was one of the strongest elements of the environment.
In order to get enough direct sunlight all-year-long and to stay close to the sculptural cliffs, the building had been placed about 10 meters above the road that runs along the bottom of the valley.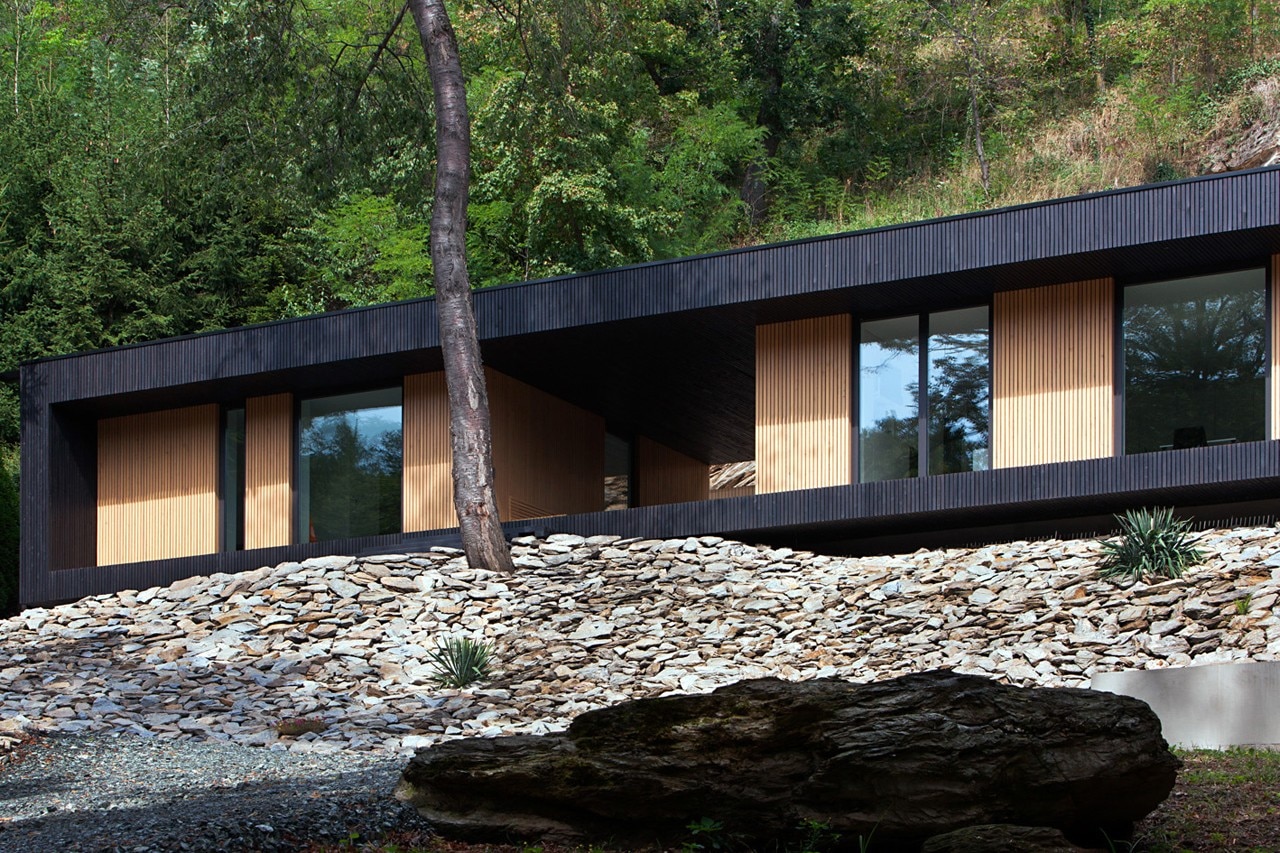 The wooden cabin is floating a few steps above the natural terrain. The two parts are tied together with a thick black frame. These units taken apart create space for the covered outside terrace which became the central space of the cabin with its perfect views towards the exposed rocks and the woods on the south side.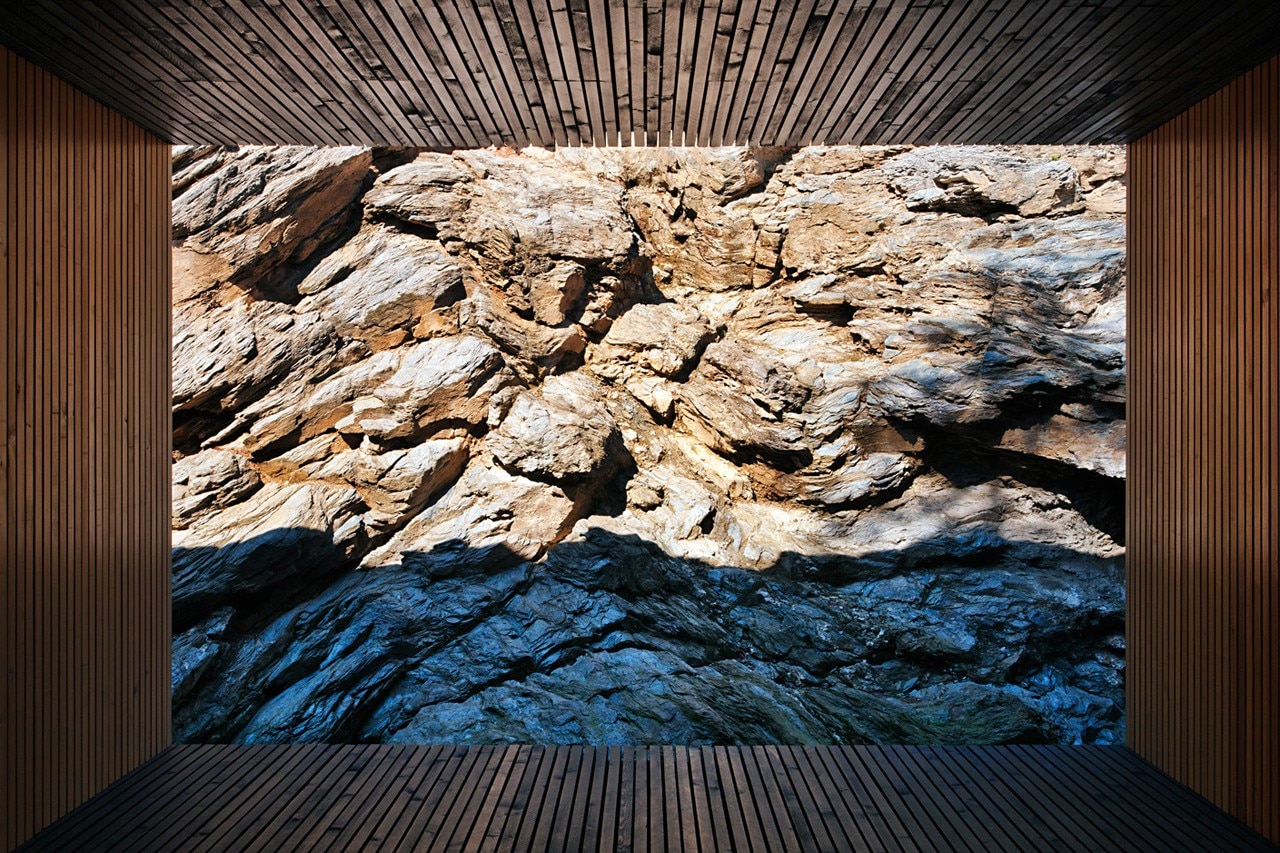 Natural lights and views to the surrounding nature were the most important factors in the arrangement of spaces. The solid and open surfaces of the 110 sqm building react to these elements with large but shaded openings towards the best views on the south side and glimpses of the rock from accentuated spots on the north.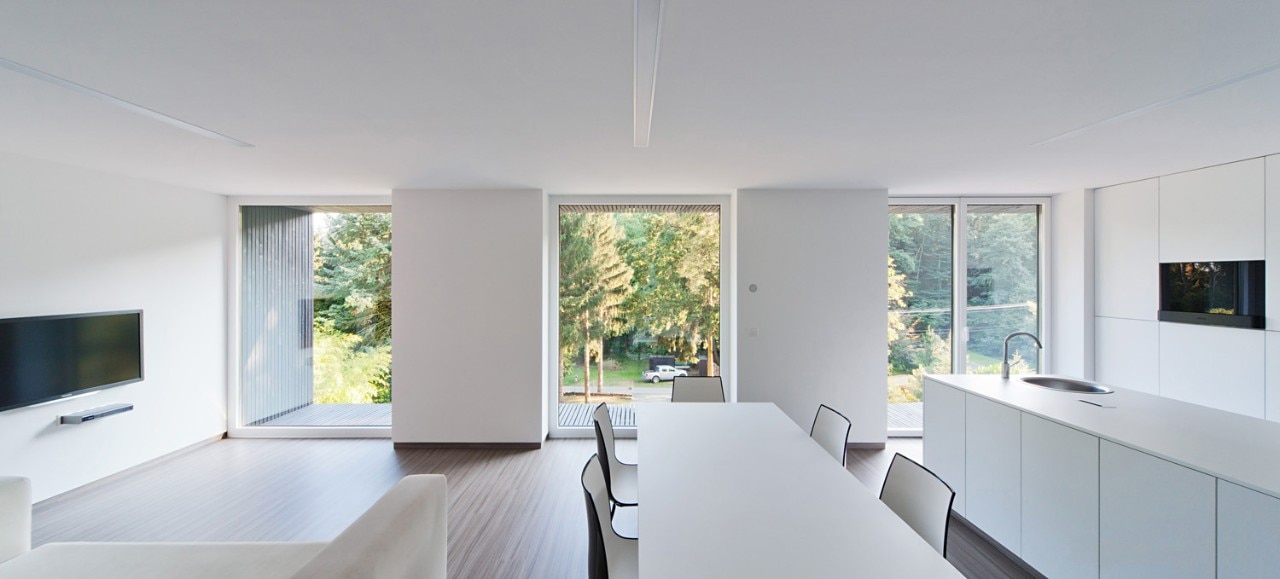 The contrast between the rough sawn larch cladding stained black on the exterior surfaces and the same material with natural finish and smooth surface on the inside leads visitors towards the interior spaces.
The clear white walls in the interior pick up the random colours of the sky and the surroundings.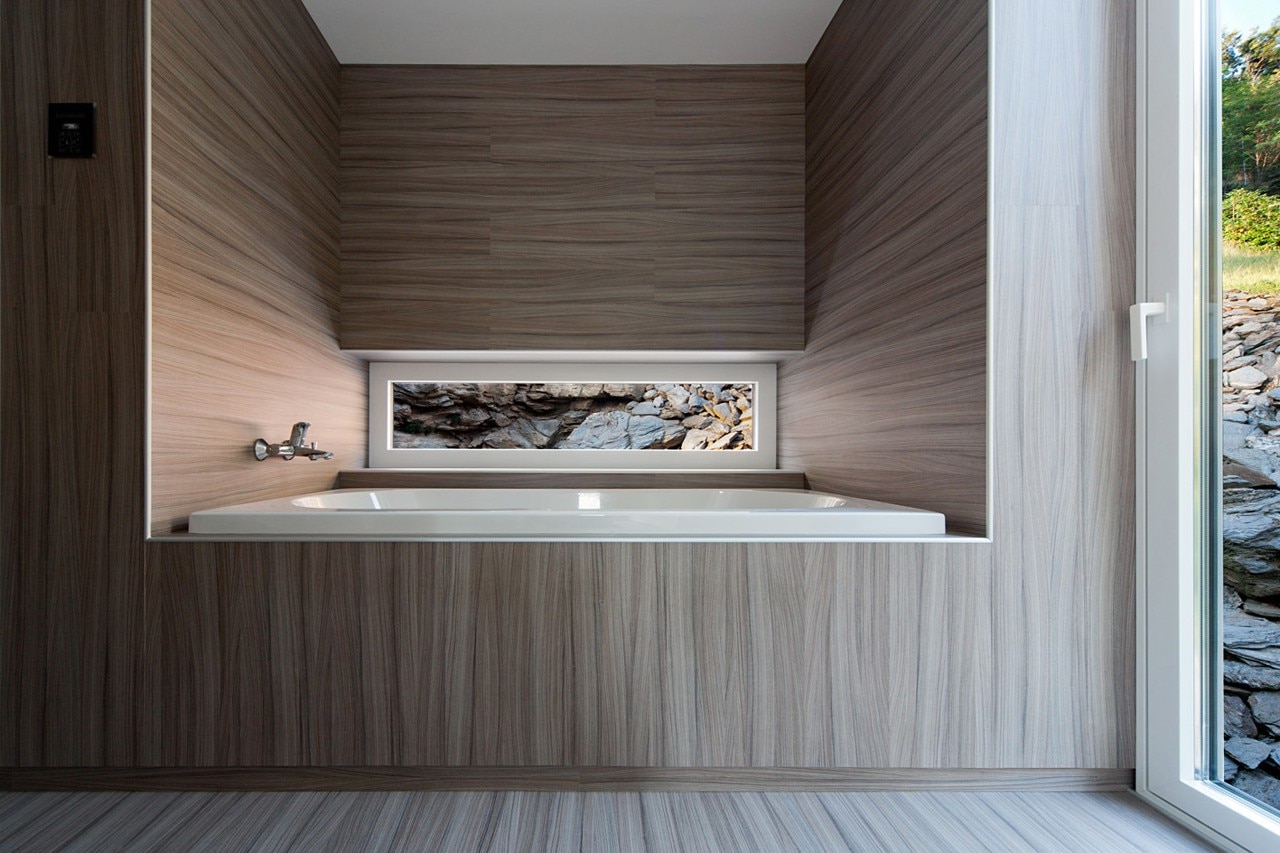 The building is located in a country with very diverse climate. Hot summers and cold winters required a smart mix of architectural decisions to keep the cabin comfortable and easy to run in all four seasons.  The clients had a clear concept about what they wanted to achieve in terms of building services and comfort.  A combination of high-tech and simple ecological solutions resulted in extremely low energy consumption and moderate building cost.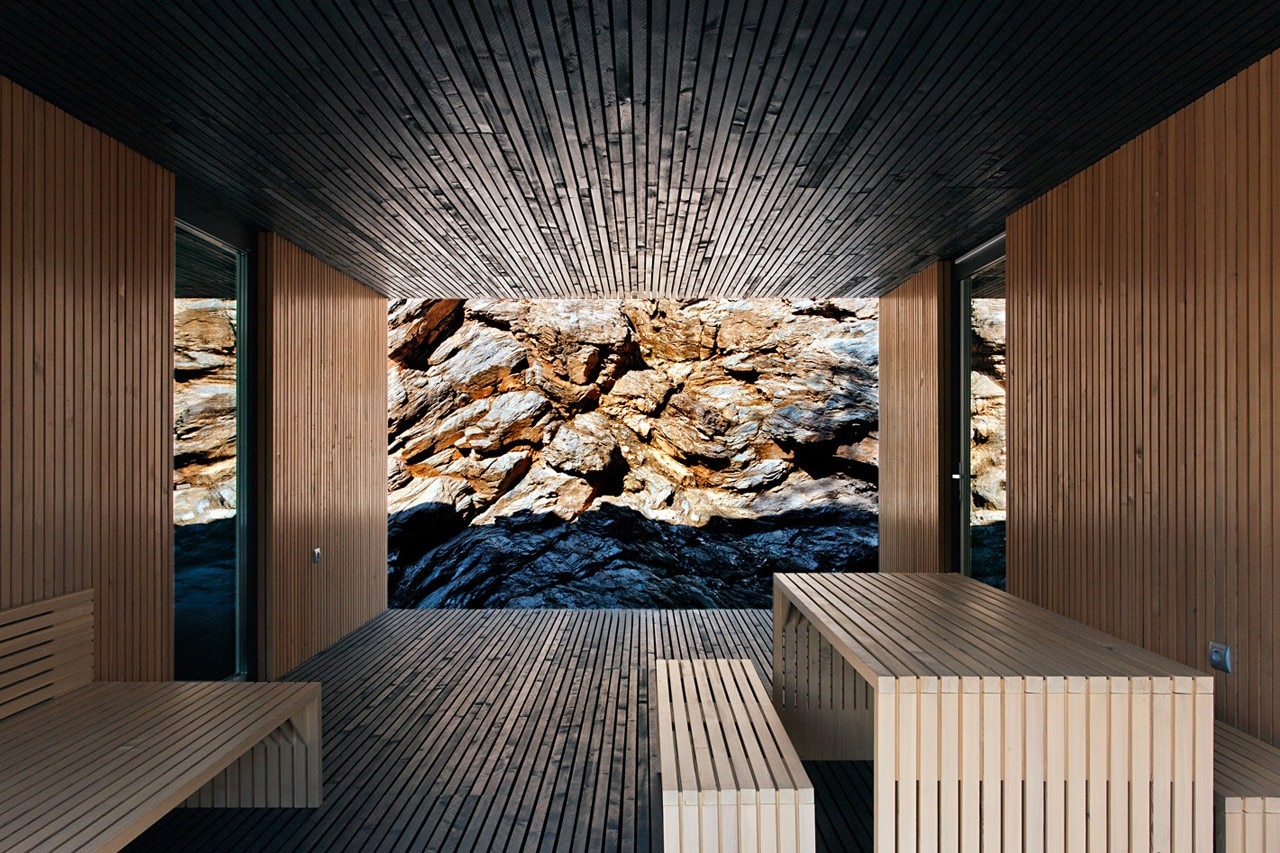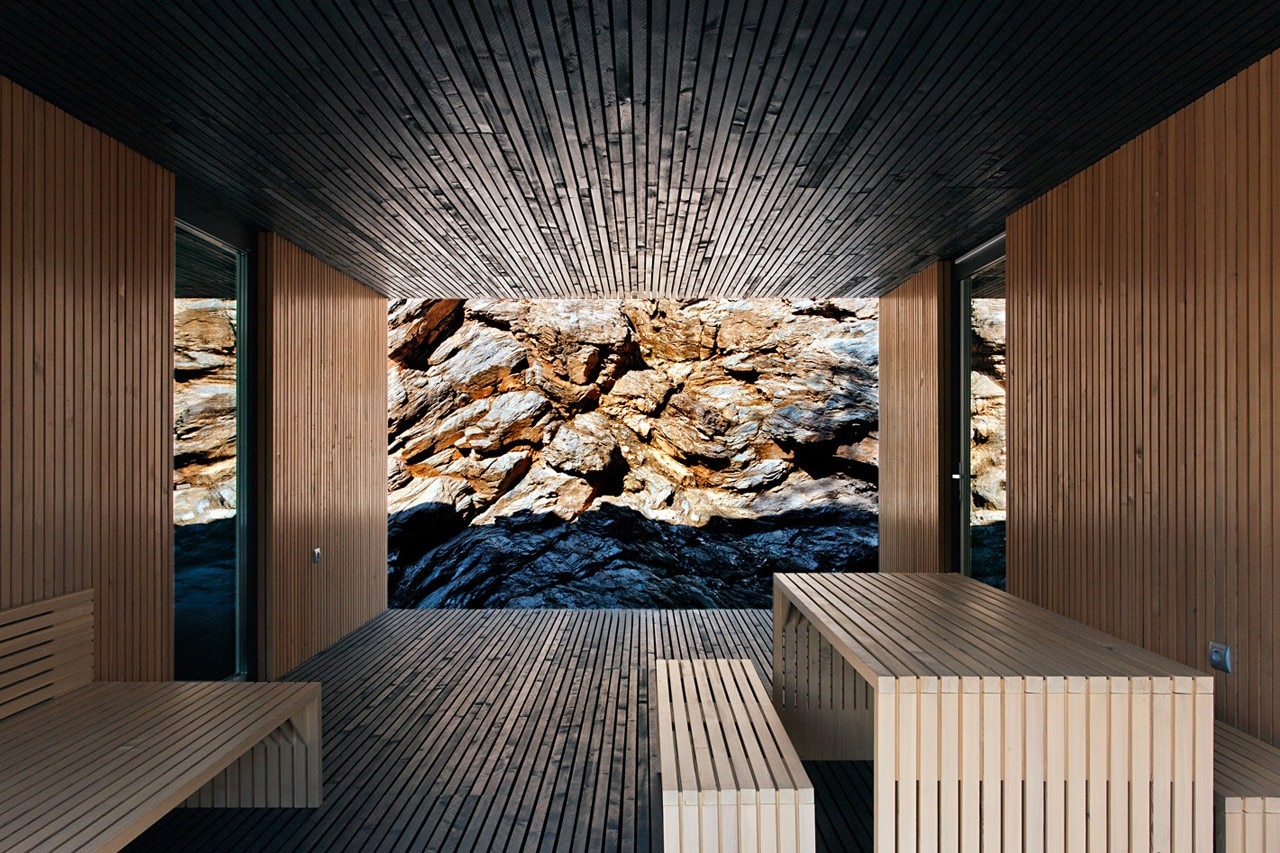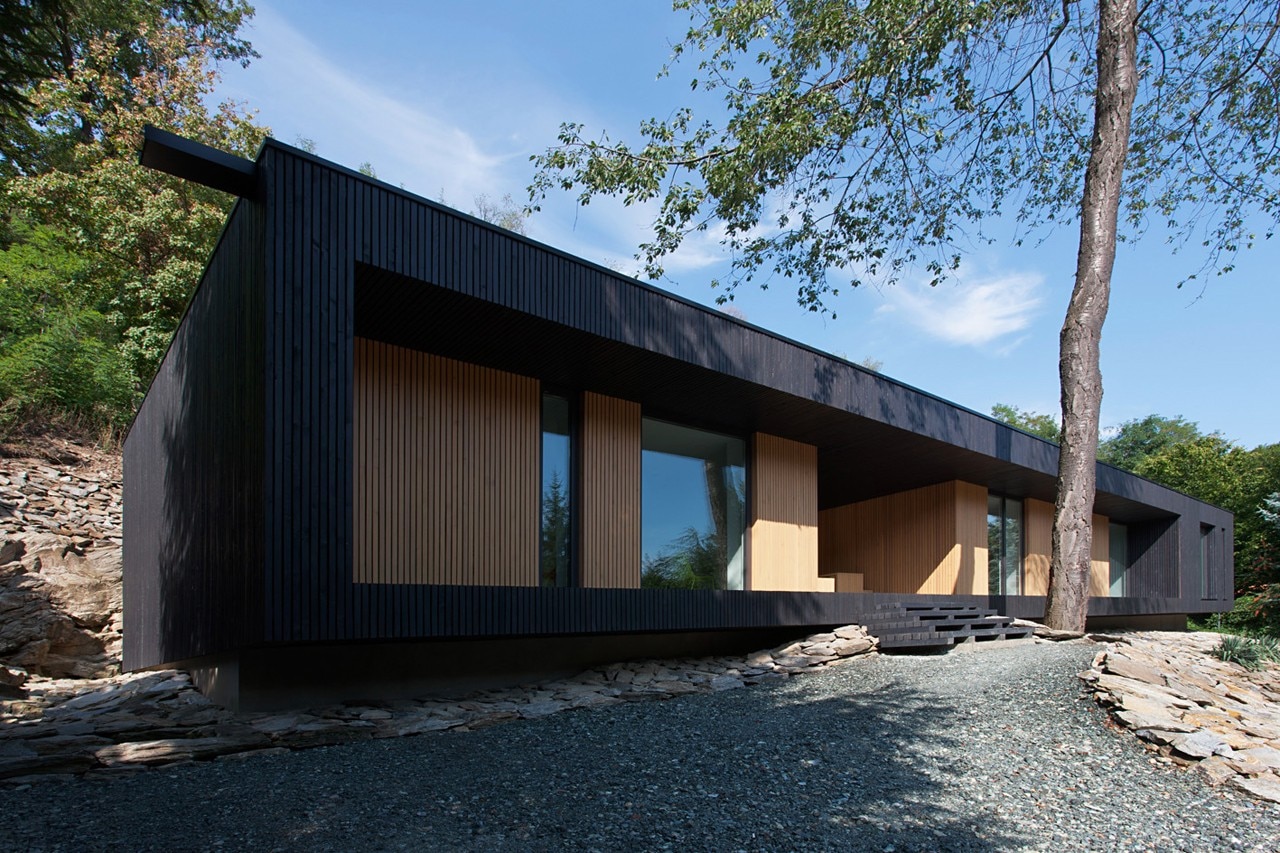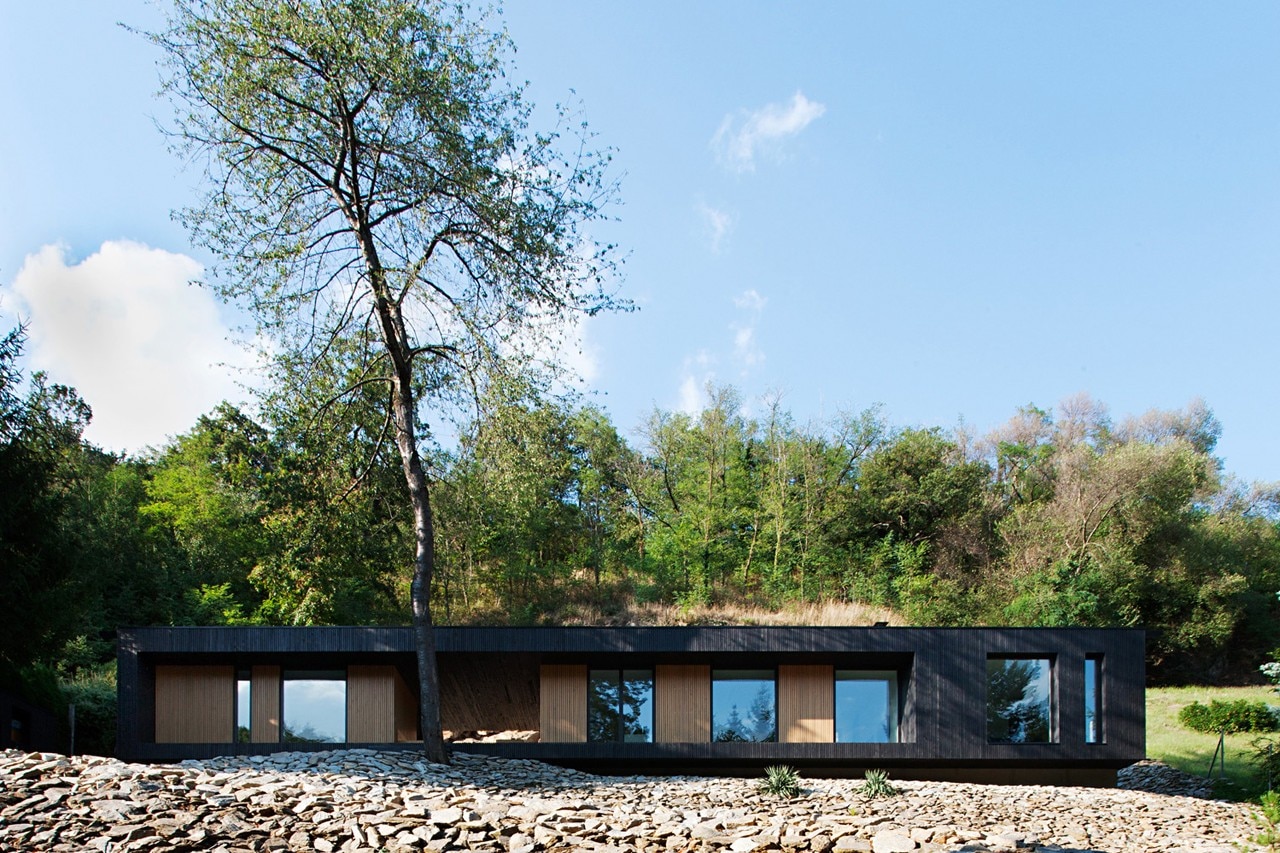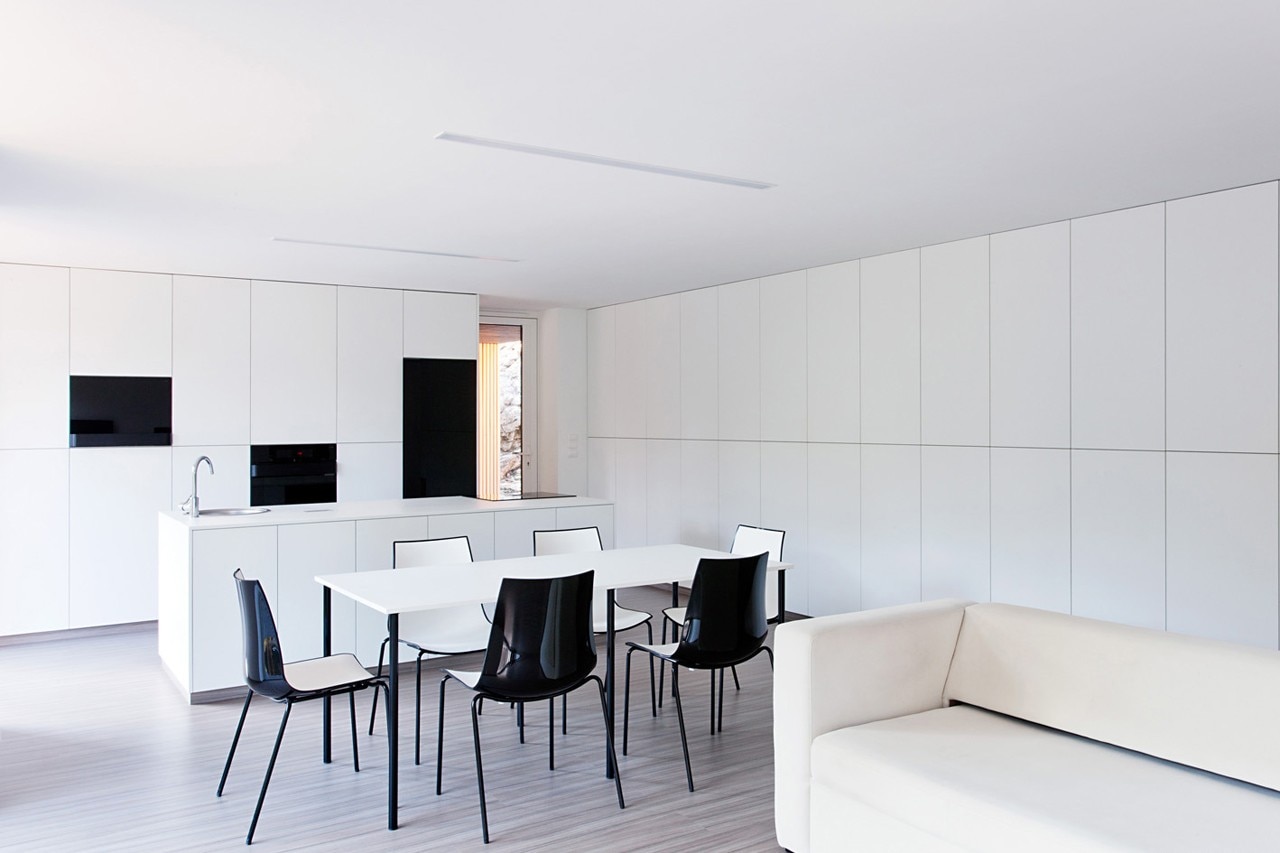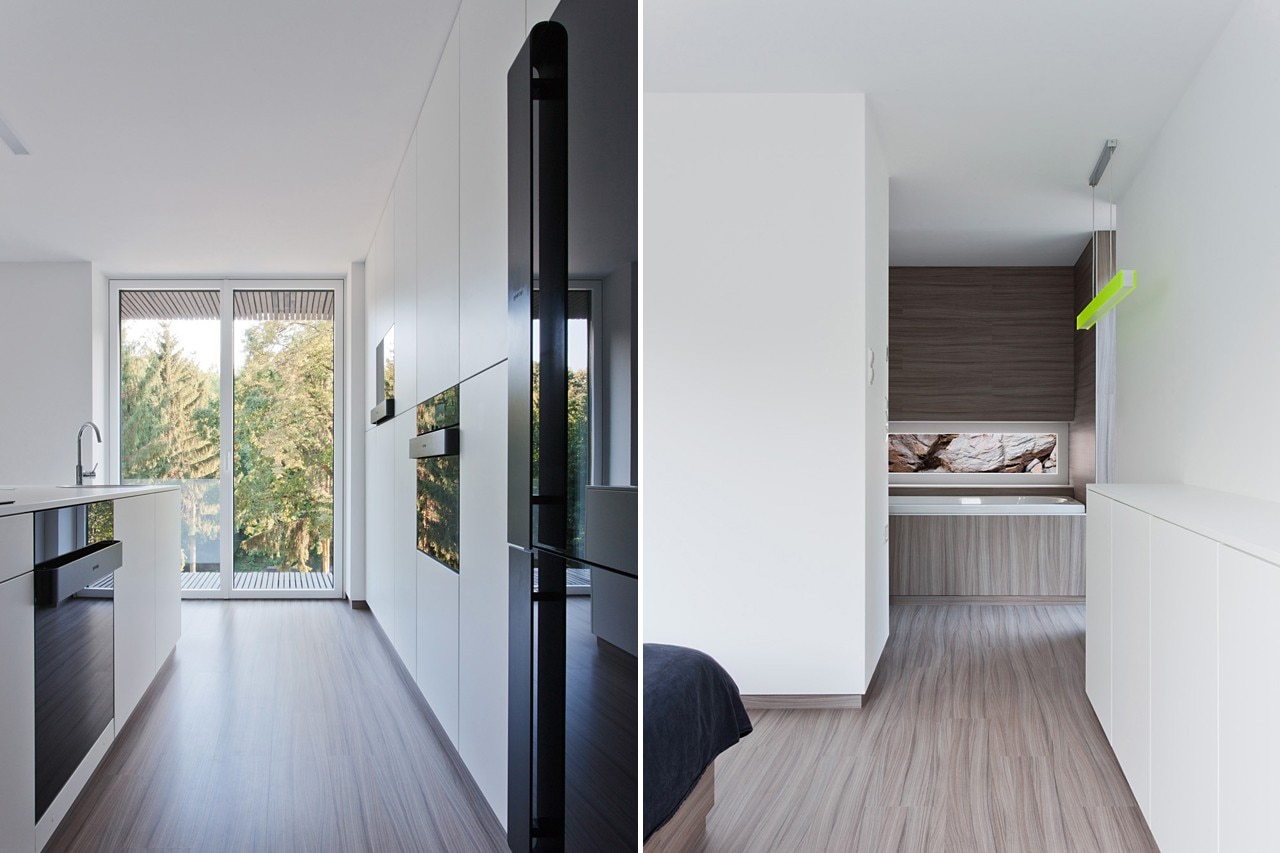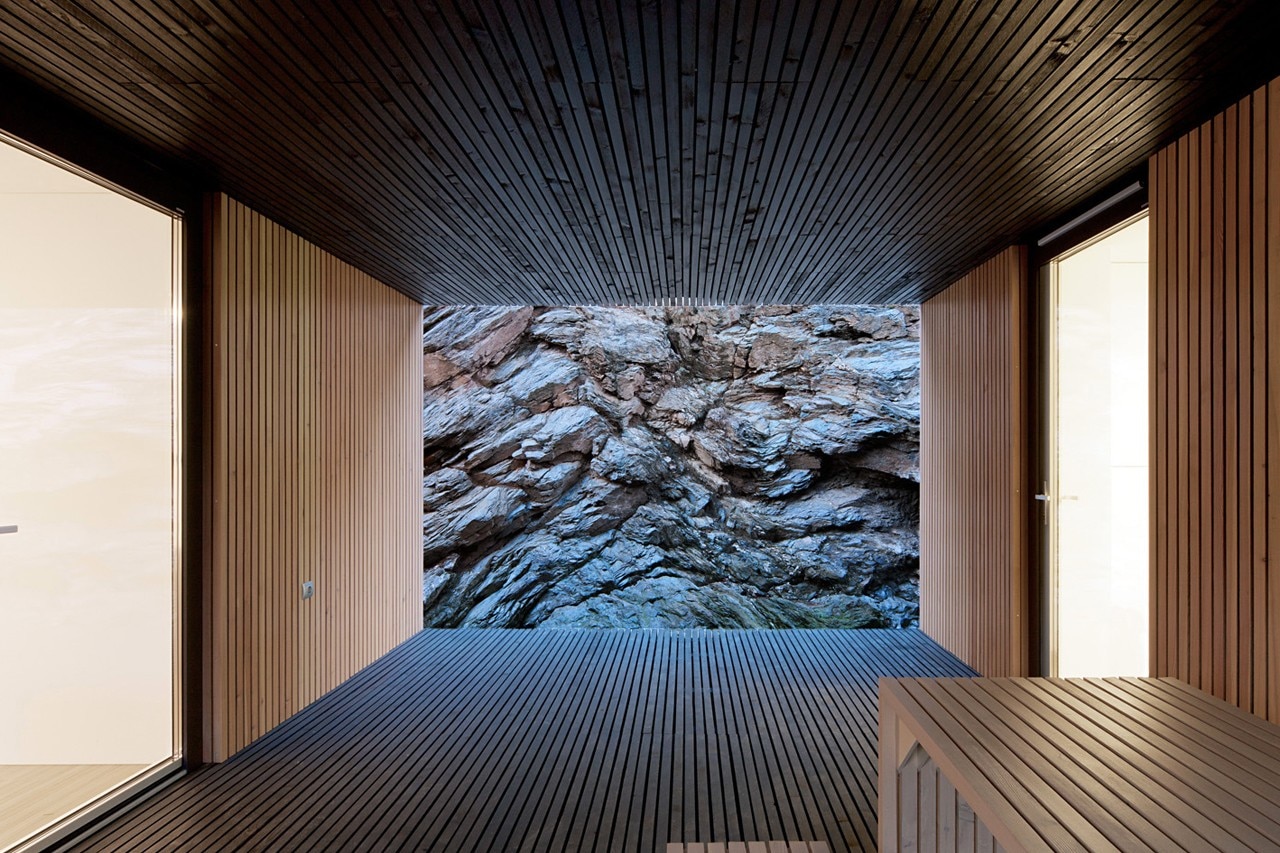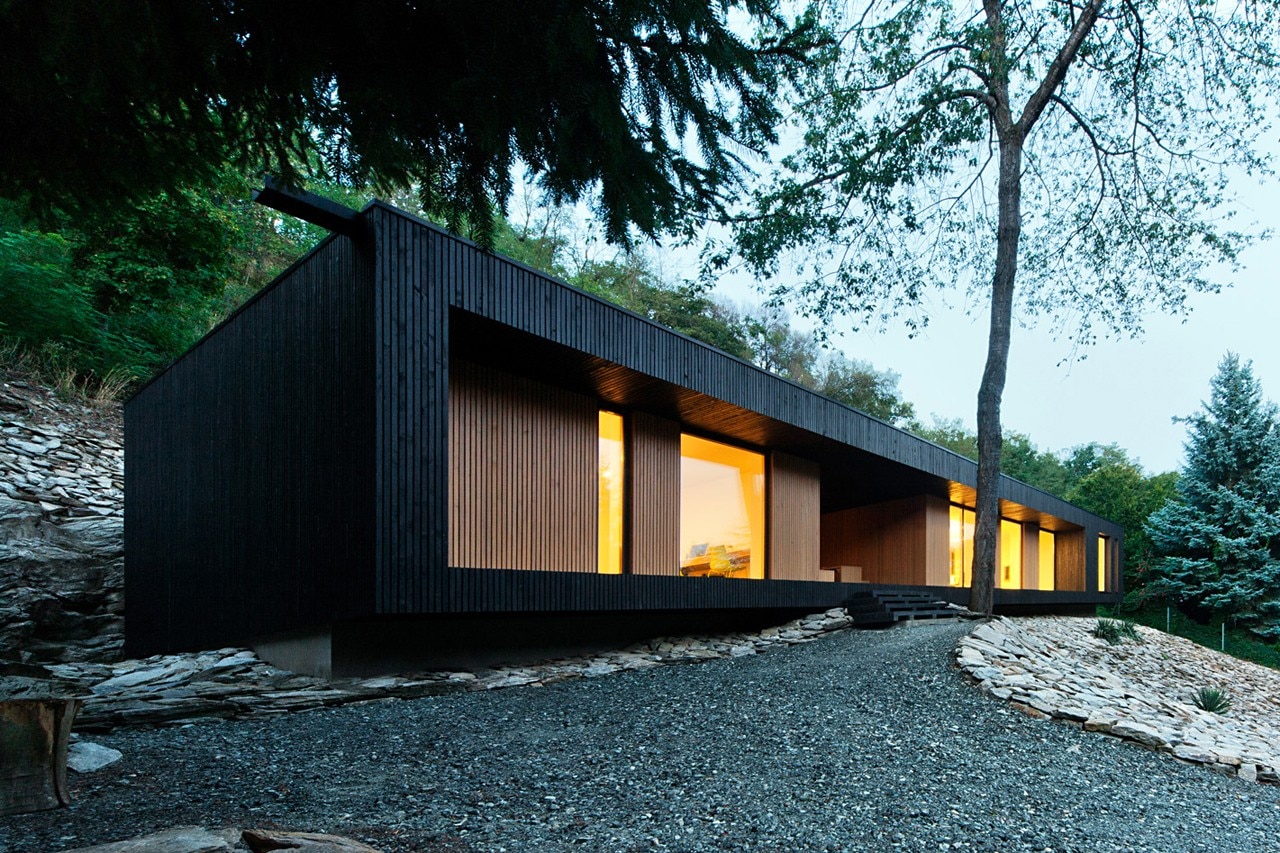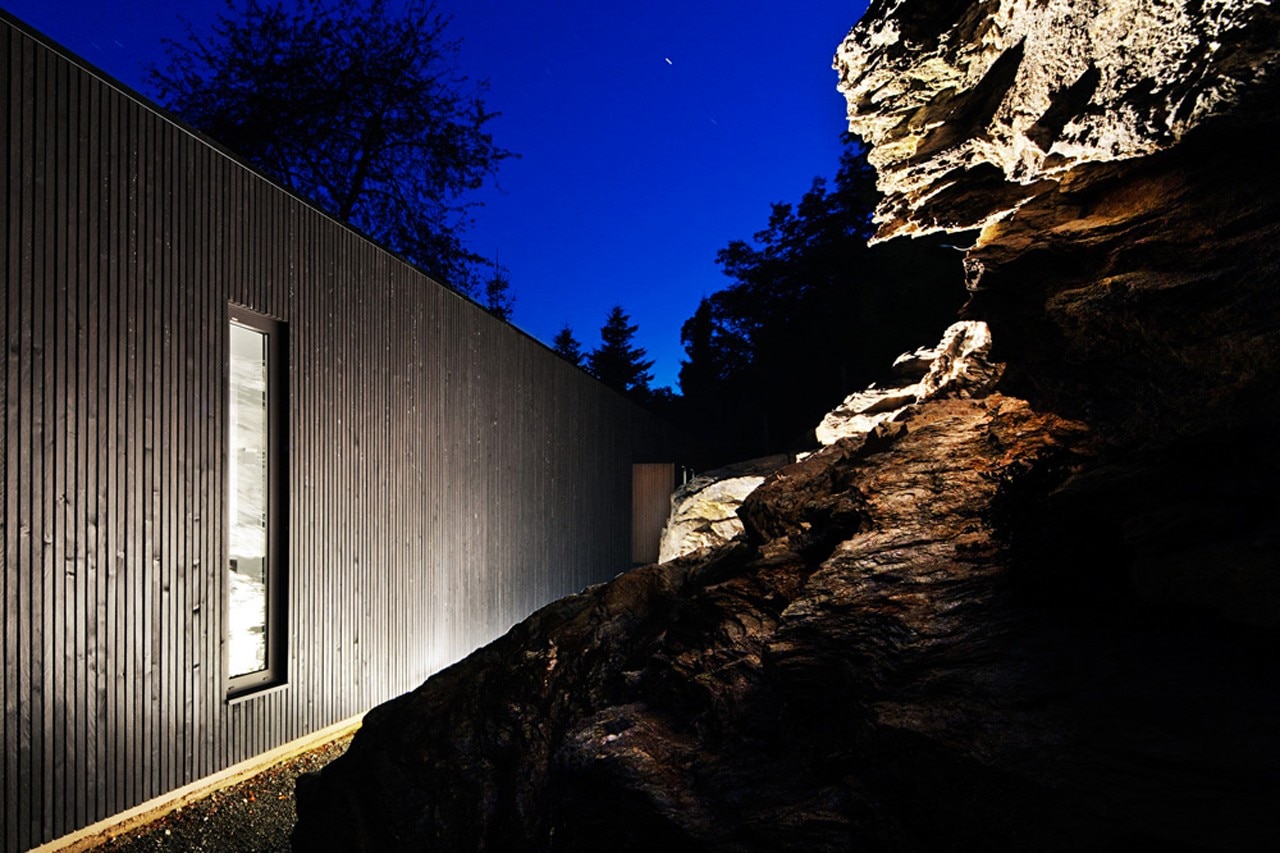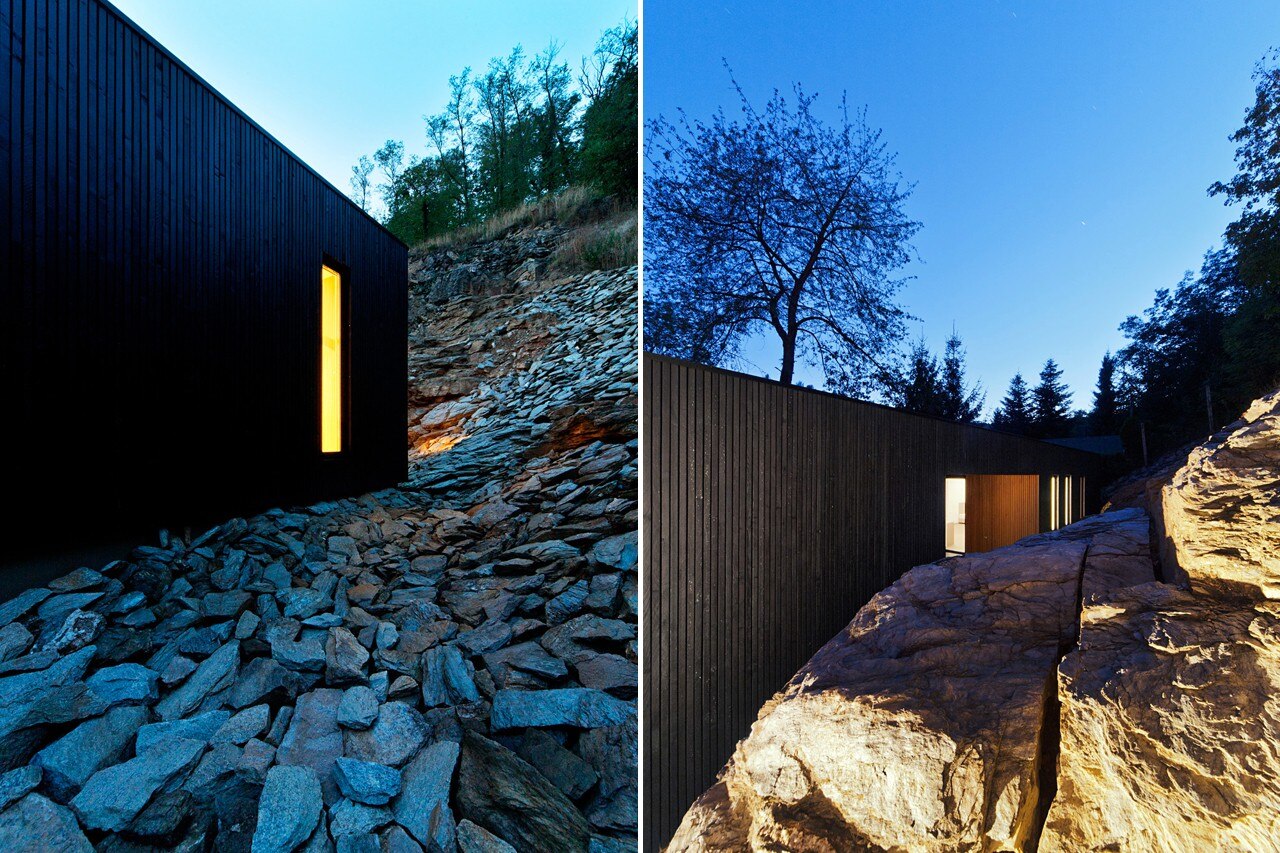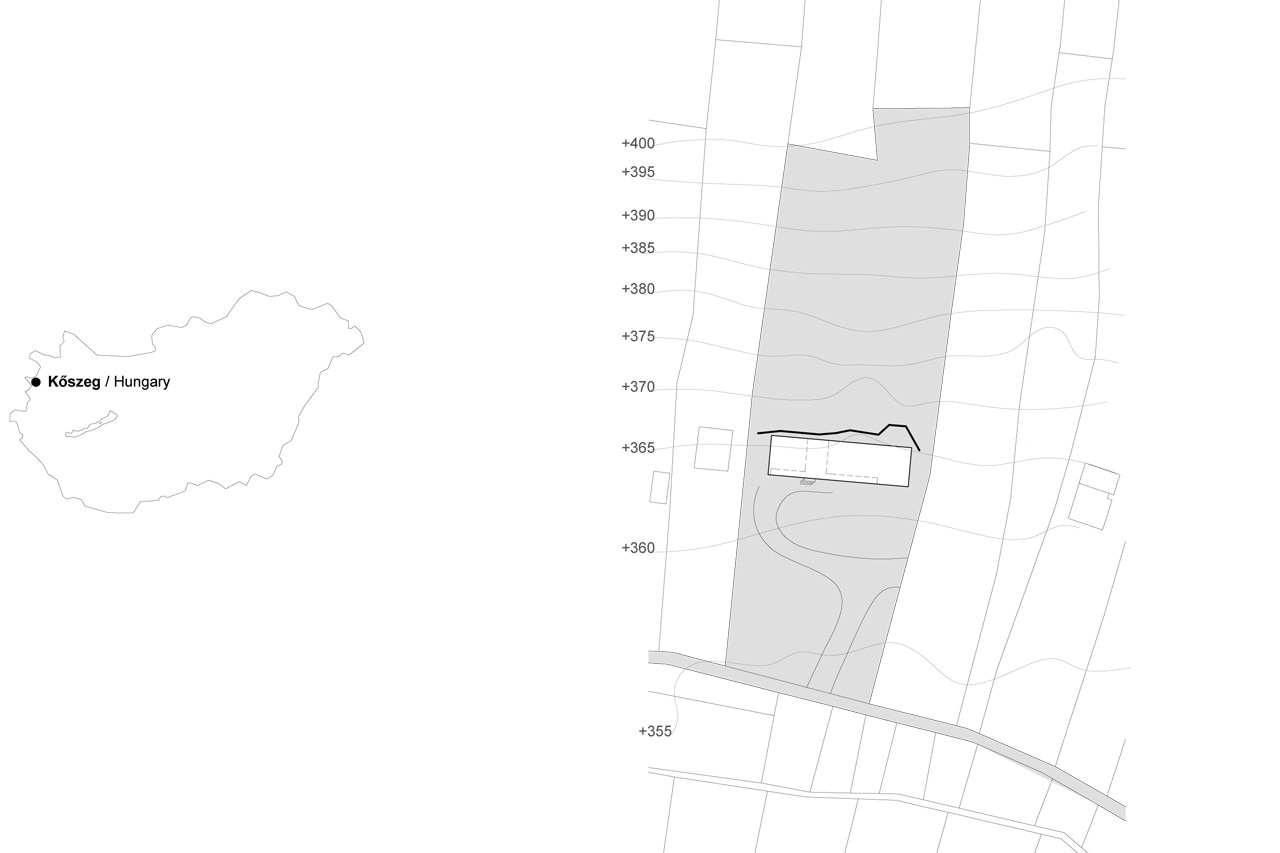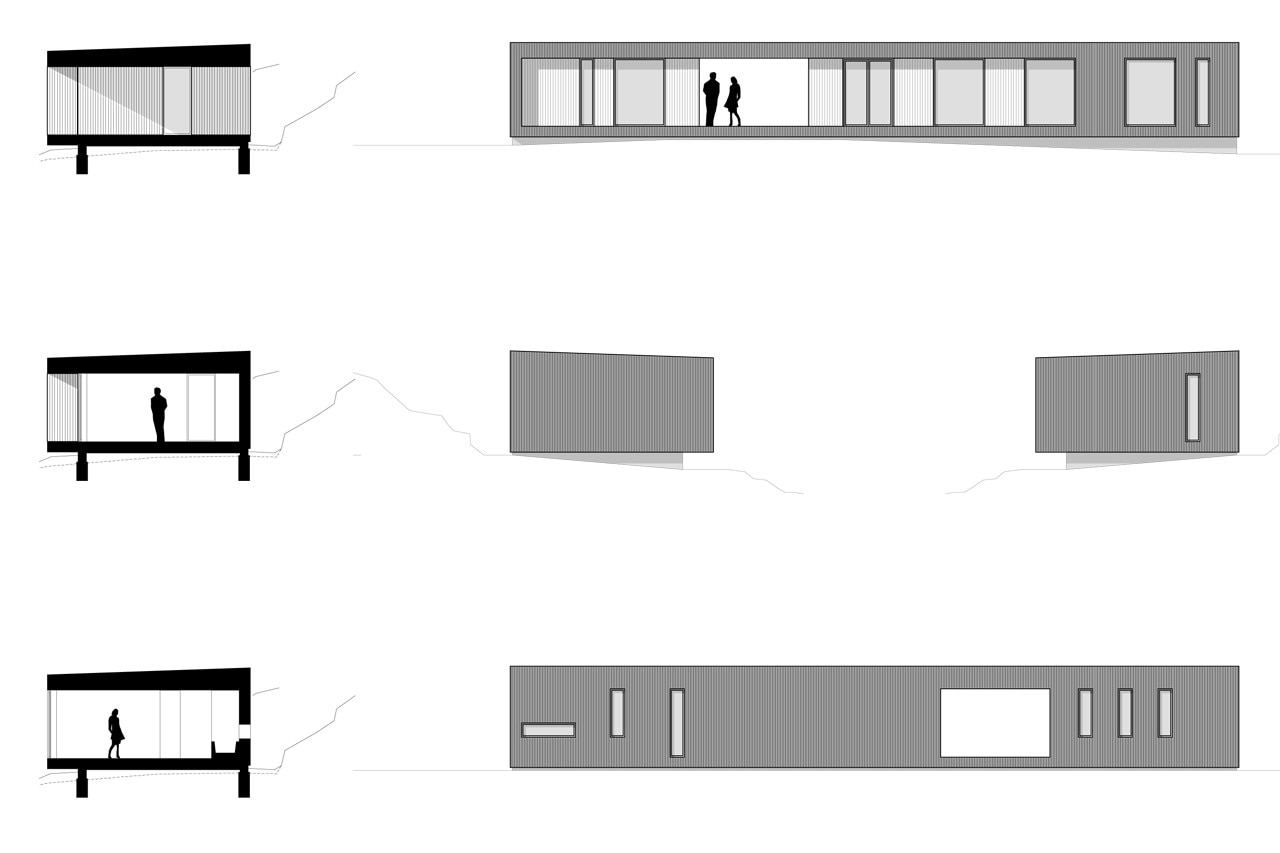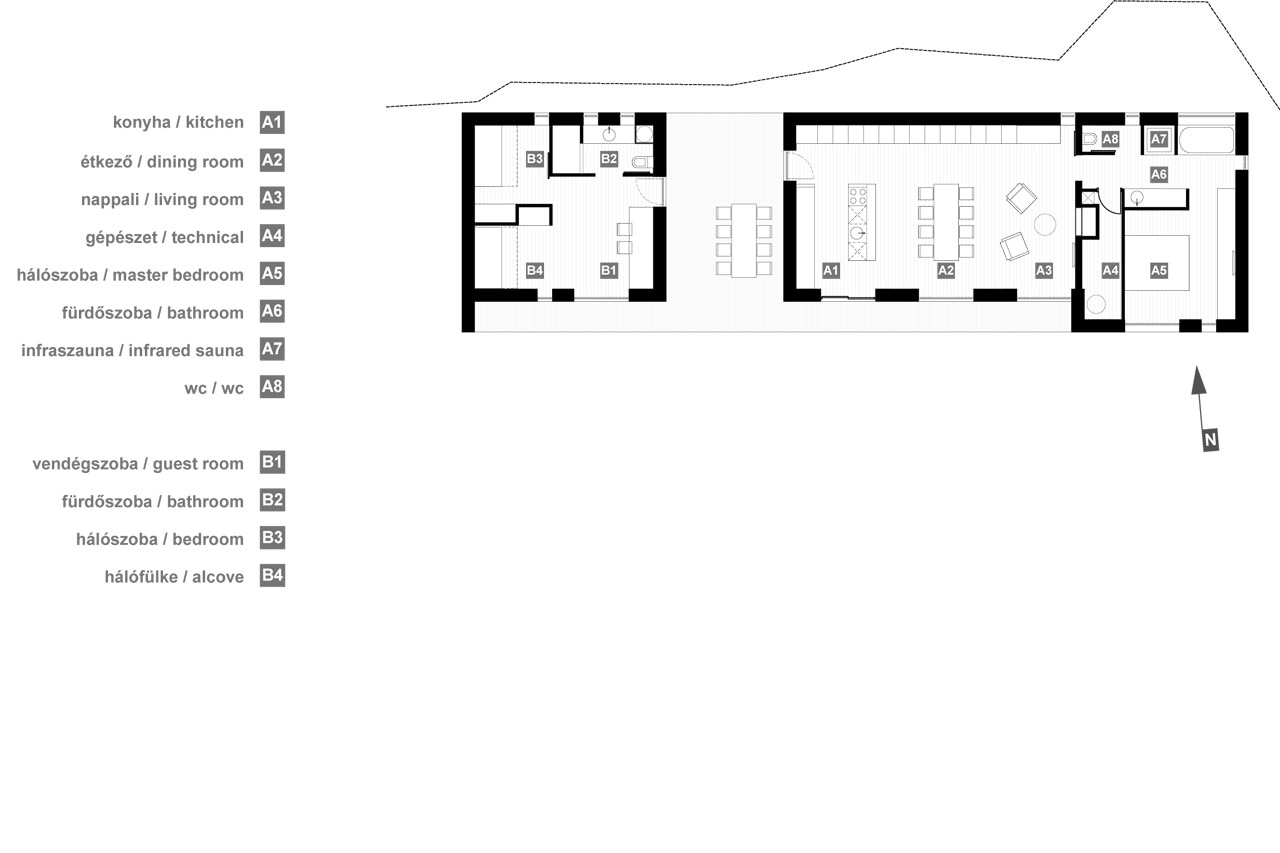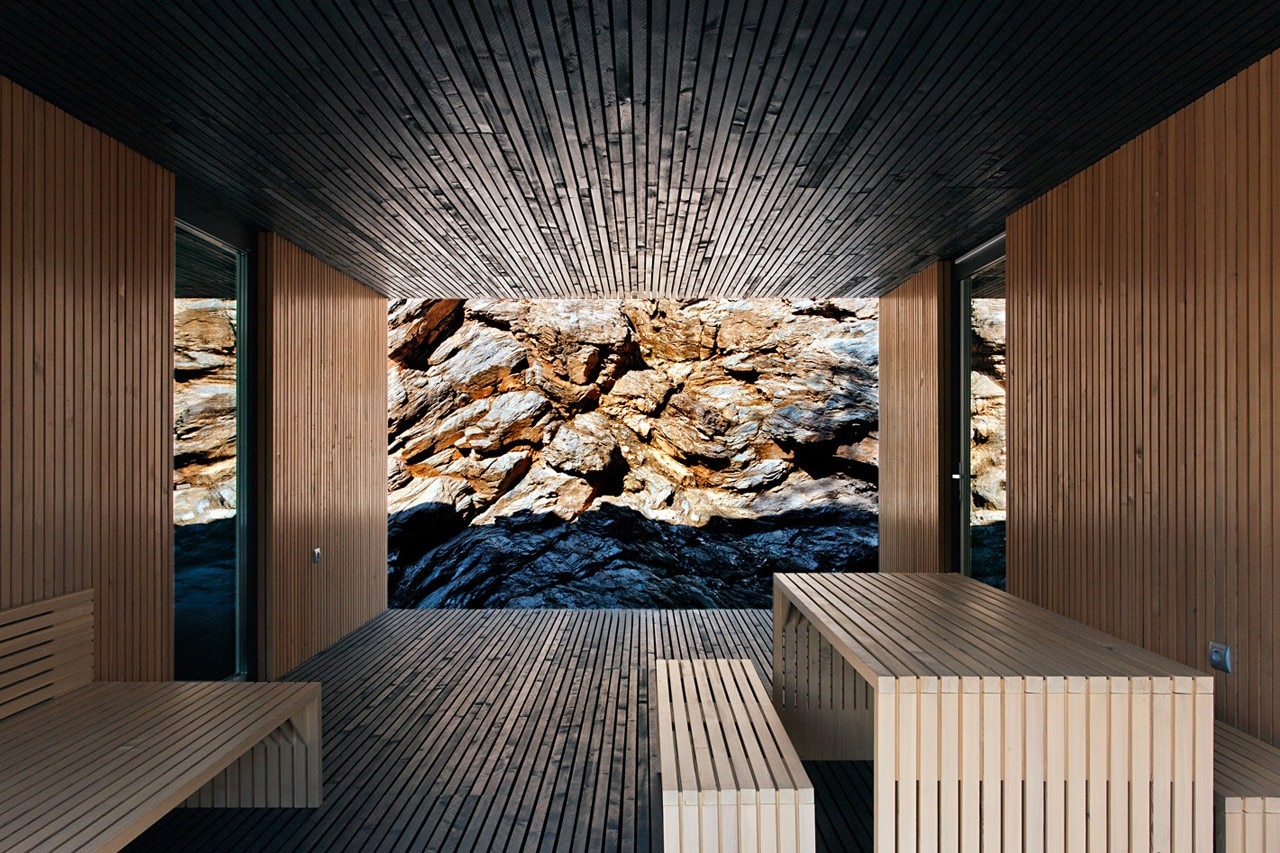 Béres Architects, Hideg House, Kőszeg, Hungary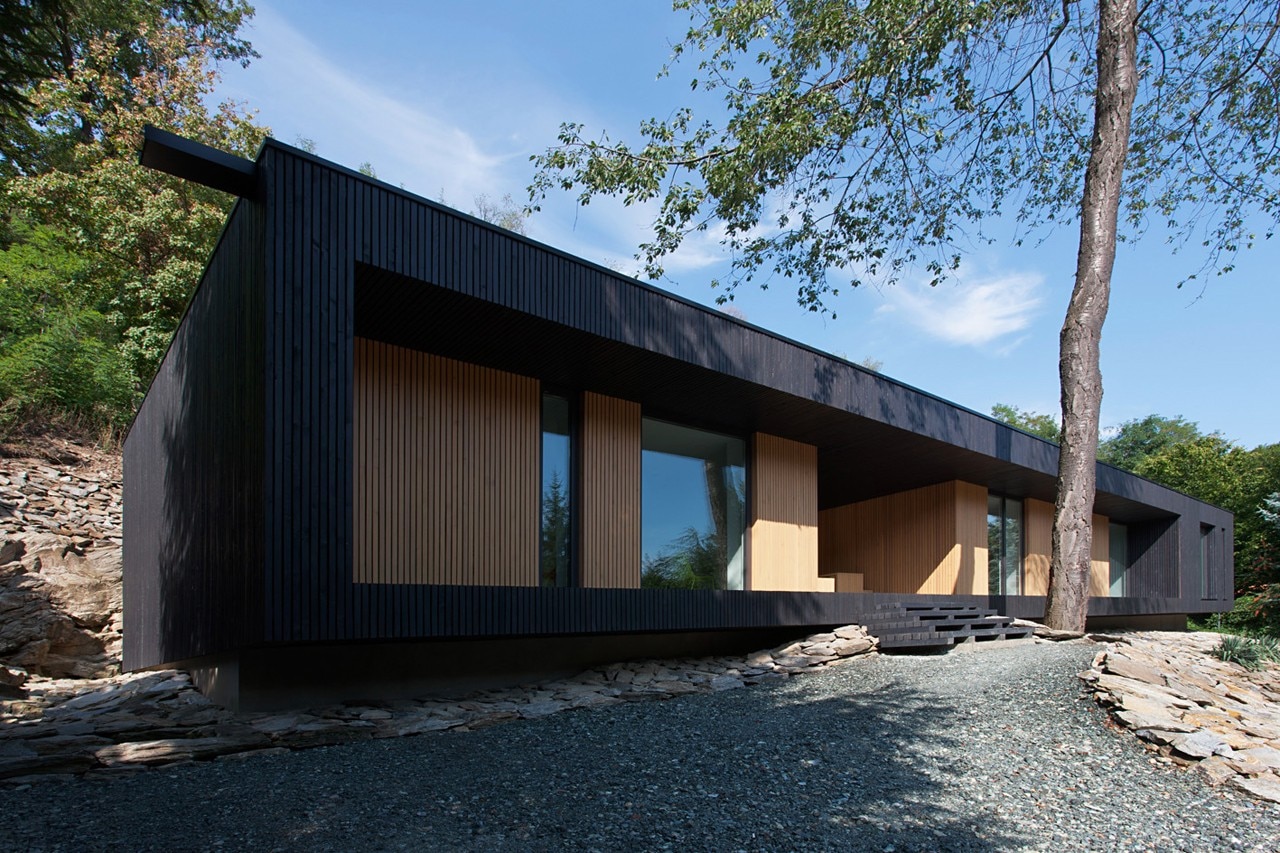 Béres Architects, Hideg House, Kőszeg, Hungary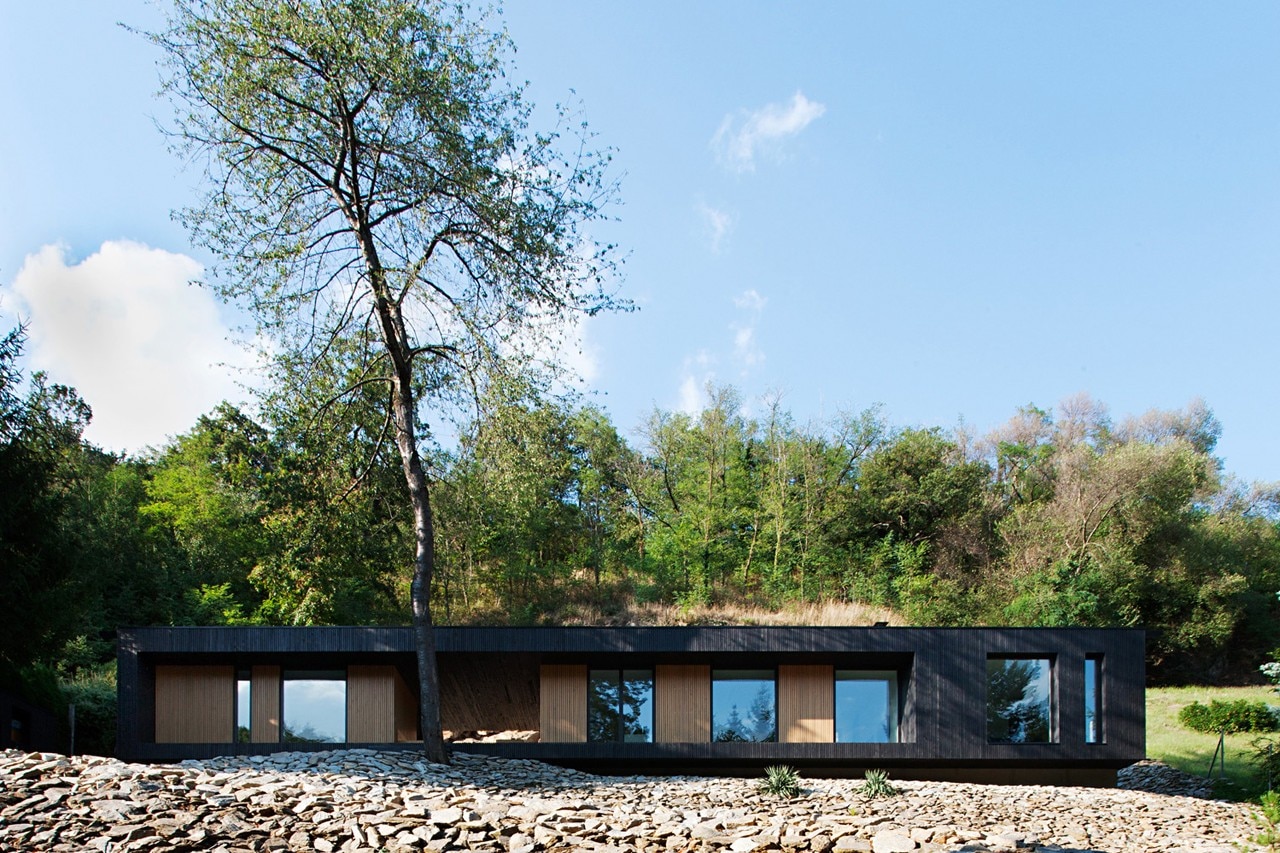 Béres Architects, Hideg House, Kőszeg, Hungary
Béres Architects, Hideg House, Kőszeg, Hungary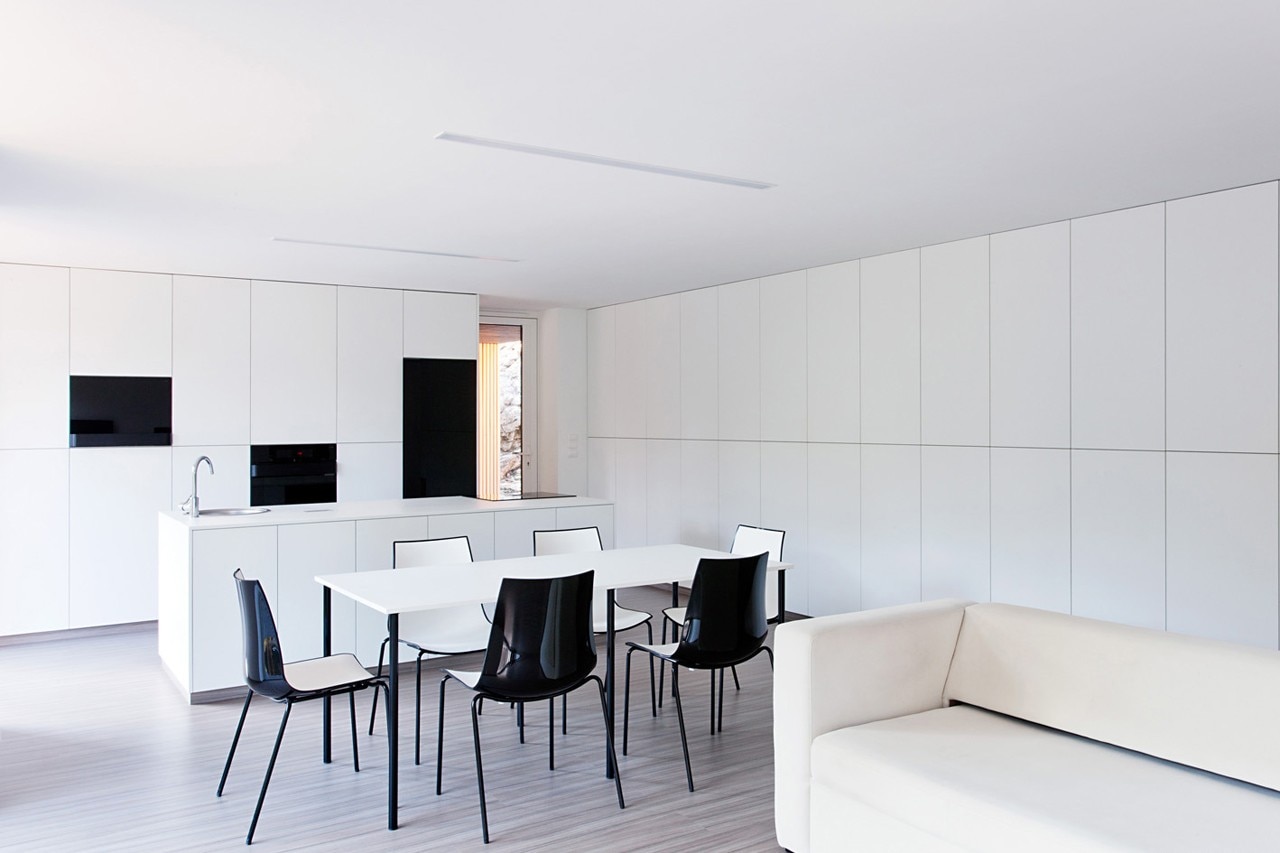 Béres Architects, Hideg House, Kőszeg, Hungary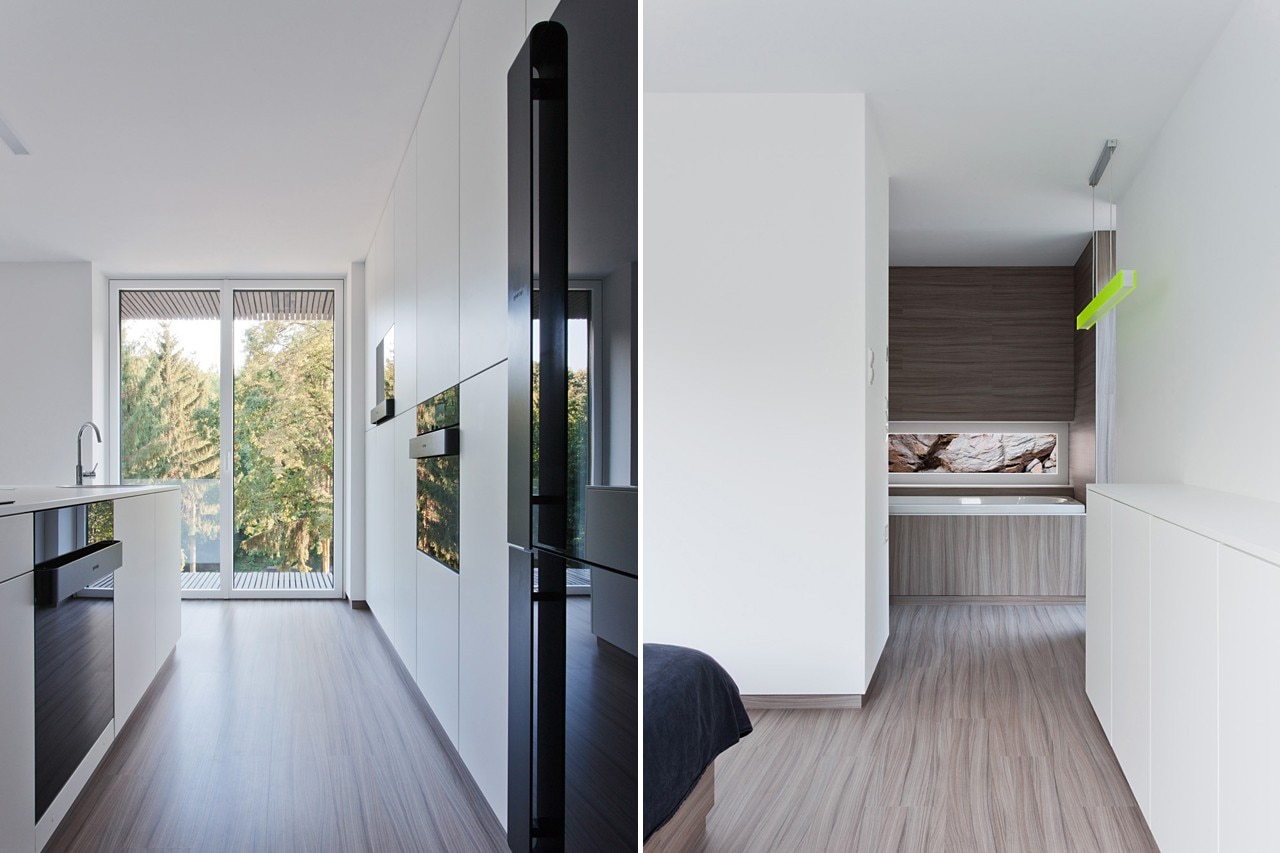 Béres Architects, Hideg House, Kőszeg, Hungary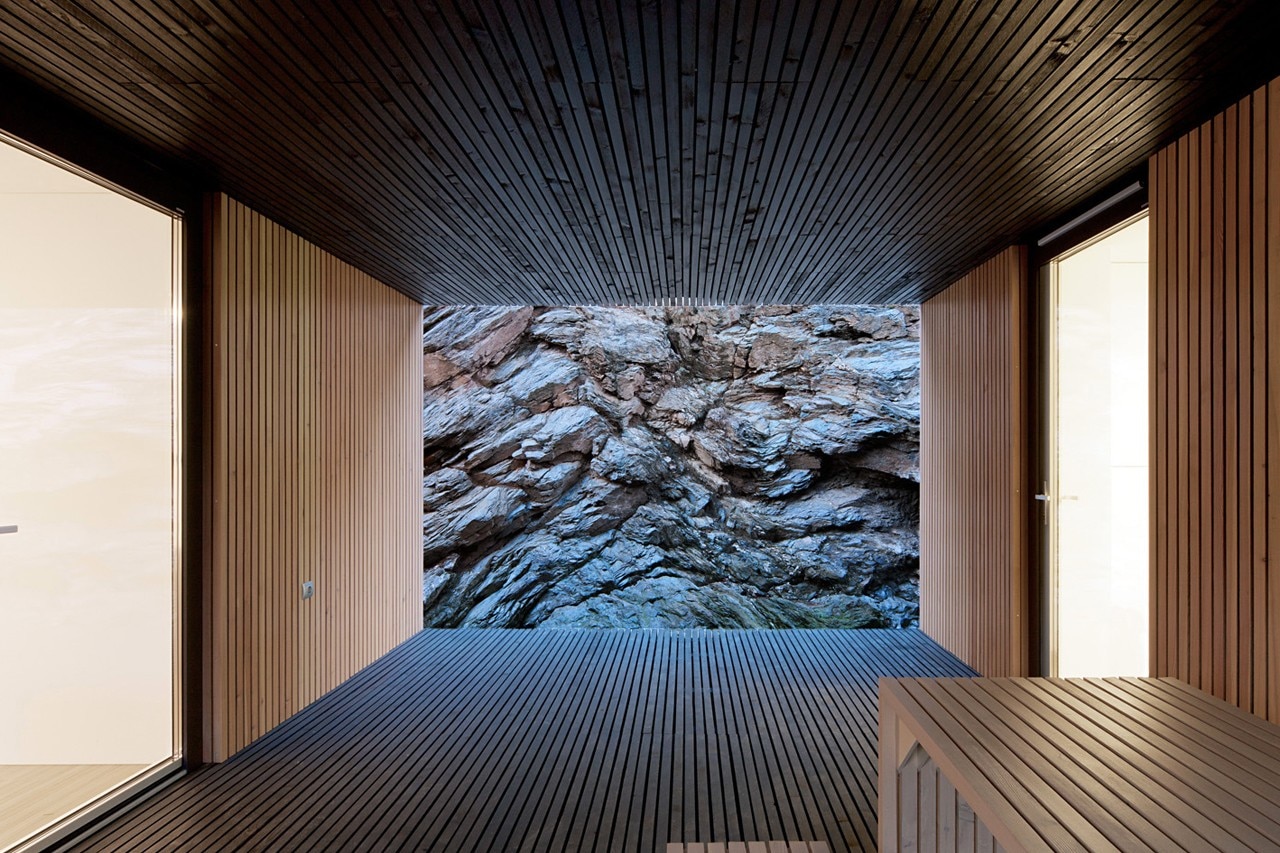 Béres Architects, Hideg House, Kőszeg, Hungary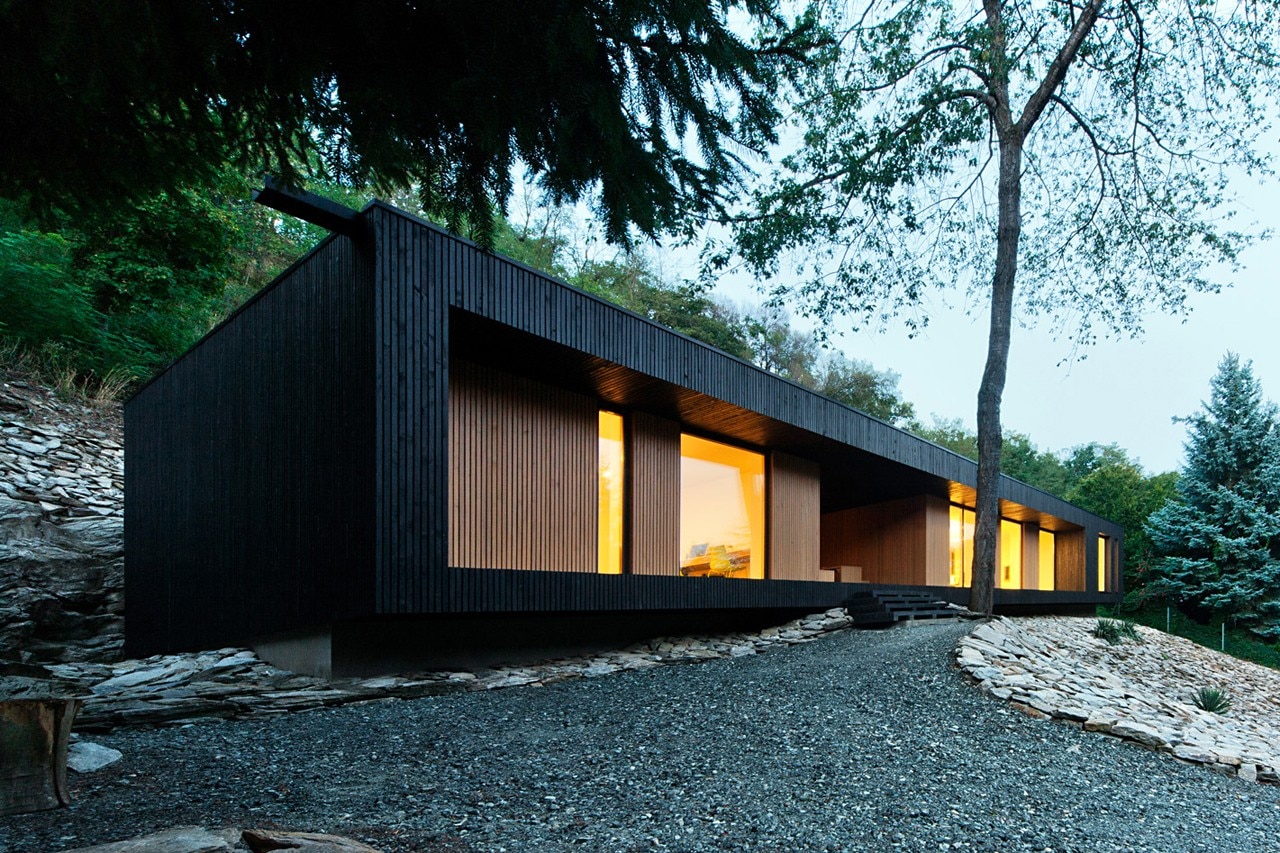 Béres Architects, Hideg House, Kőszeg, Hungary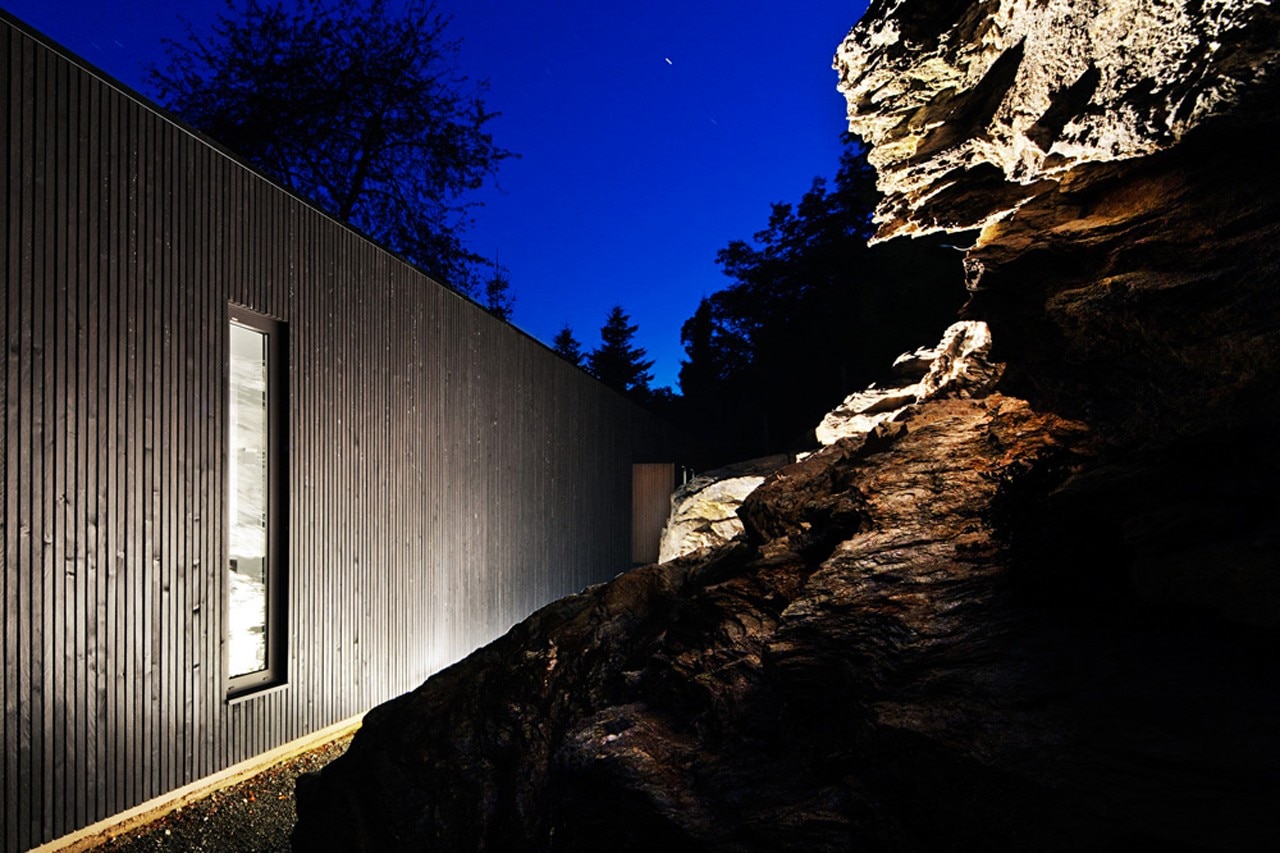 Béres Architects, Hideg House, Kőszeg, Hungary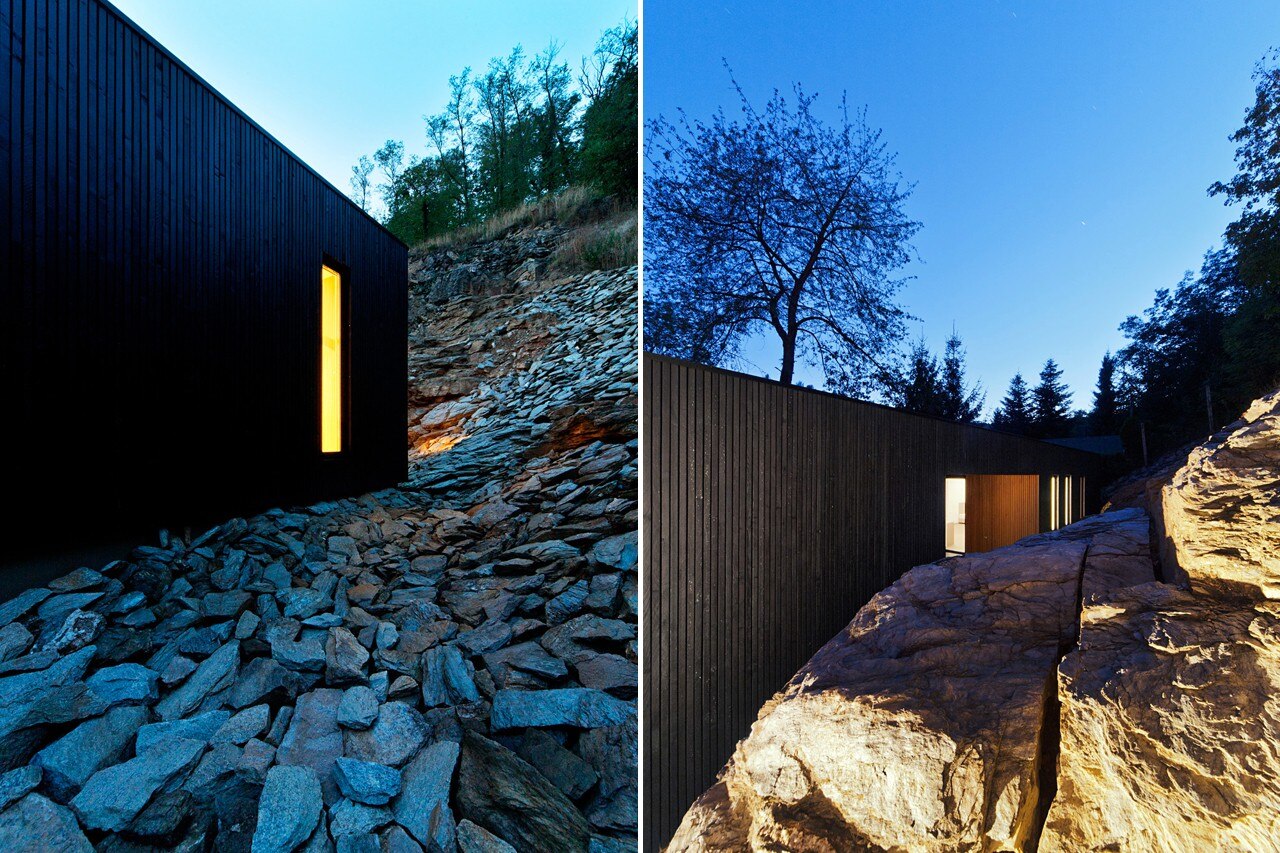 Béres Architects, Hideg House, Kőszeg, Hungary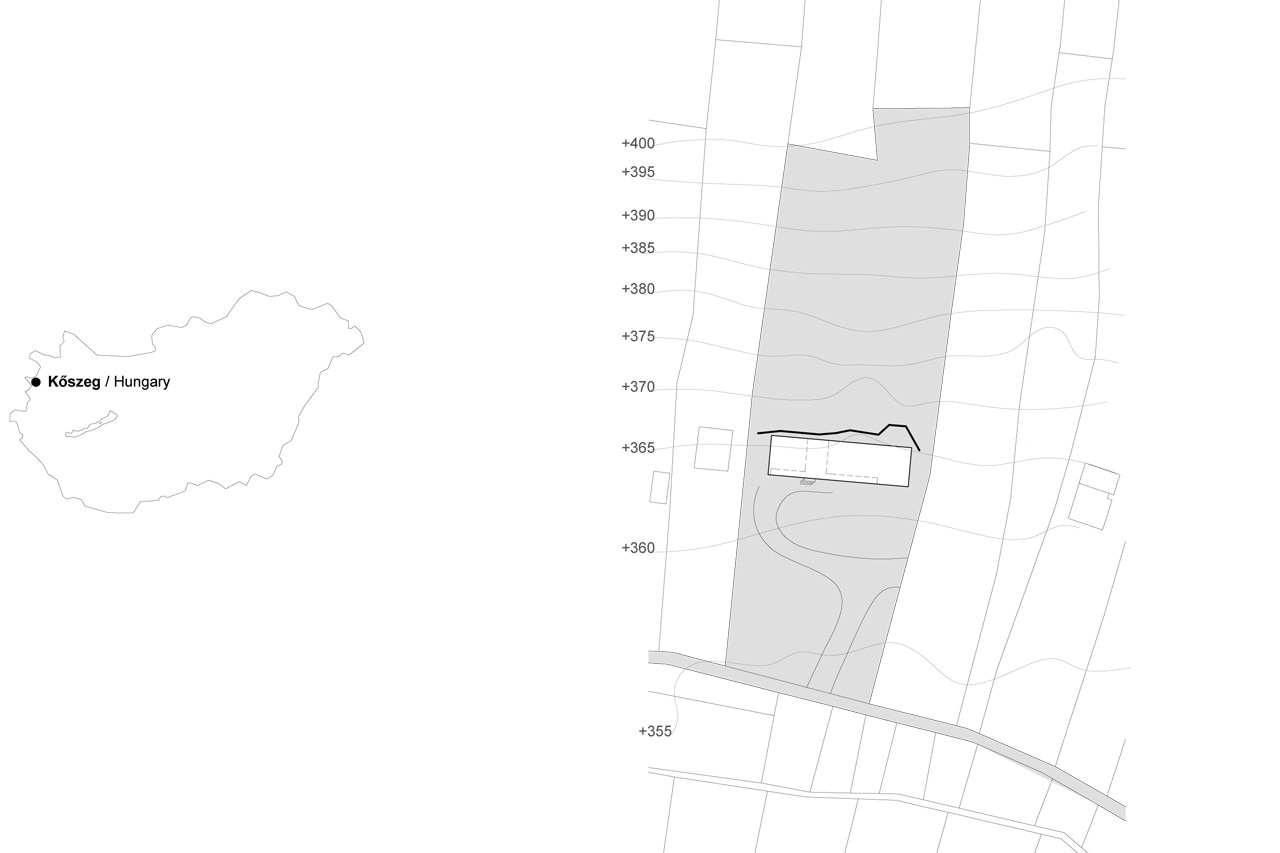 (06.3 helysz\355nrajz _ site plan _)
Béres Architects, Hideg House, Kőszeg, Hungary, siteplan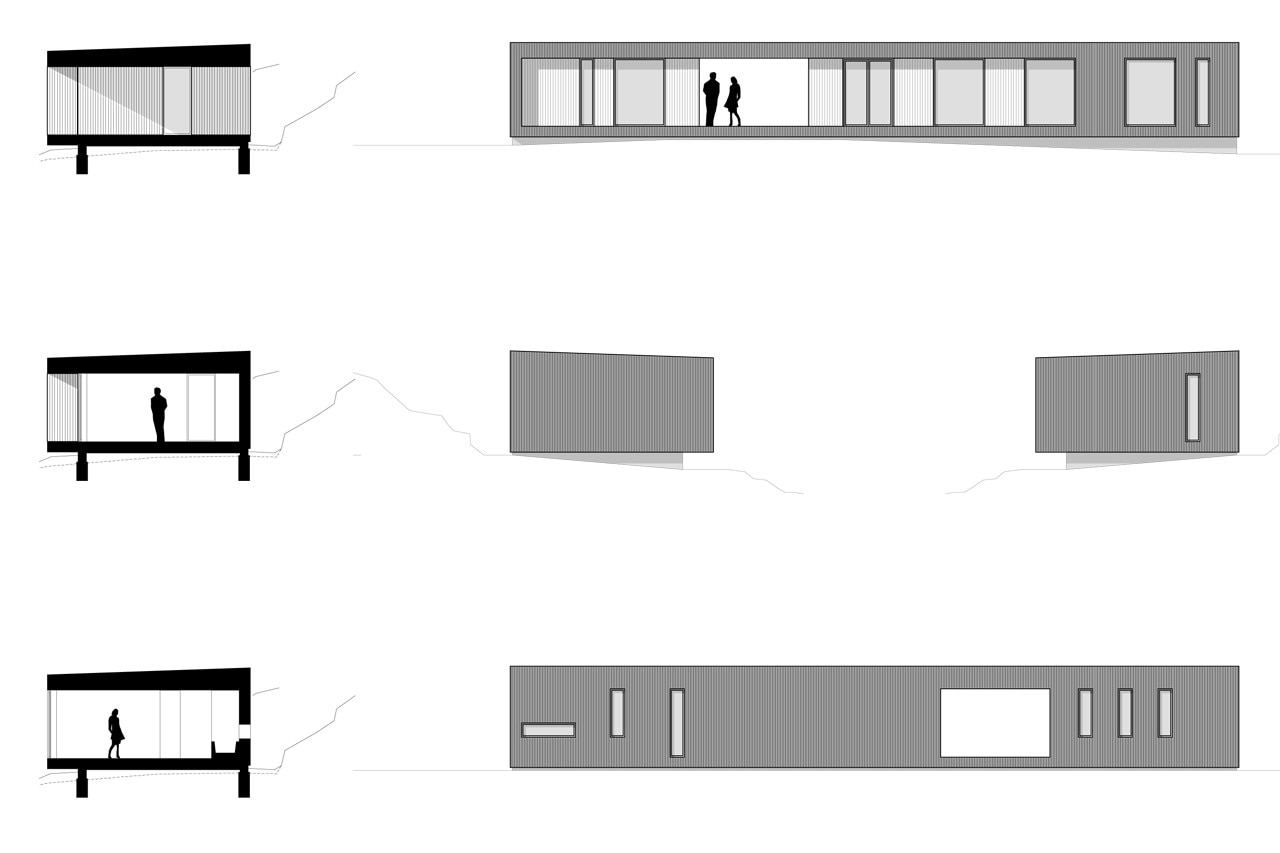 06.5 homlokzatok _ elevations _
Béres Architects, Hideg House, Kőszeg, Hungary, elevations and sections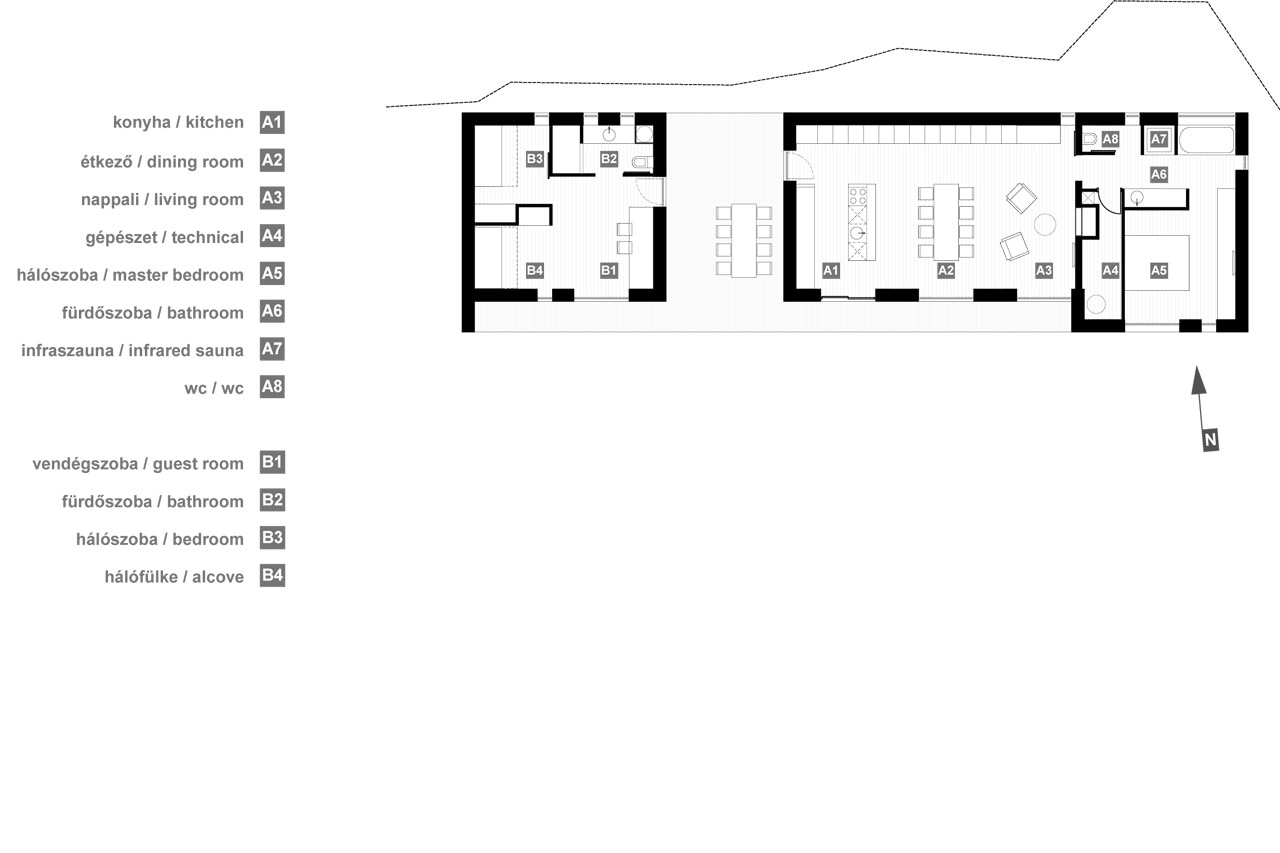 06.4 alaprajz _ floor plan _ La
Béres Architects, Hideg House, Kőszeg, Hungary, plan

Hideg House, Kőszeg, Hungary
Program: single family house
Architects: Béres Architects
Area: 110 sqm
Completion: 2013