The house stands on a site facing a narrow, steep slope.
Across the street there is a wood, which promises a pleasant view with fresh greenery in summer and crimson foliage in autumn.
The client's request was a residential house containing a small gallery and a office. The request suggested that the house must be open to the town community.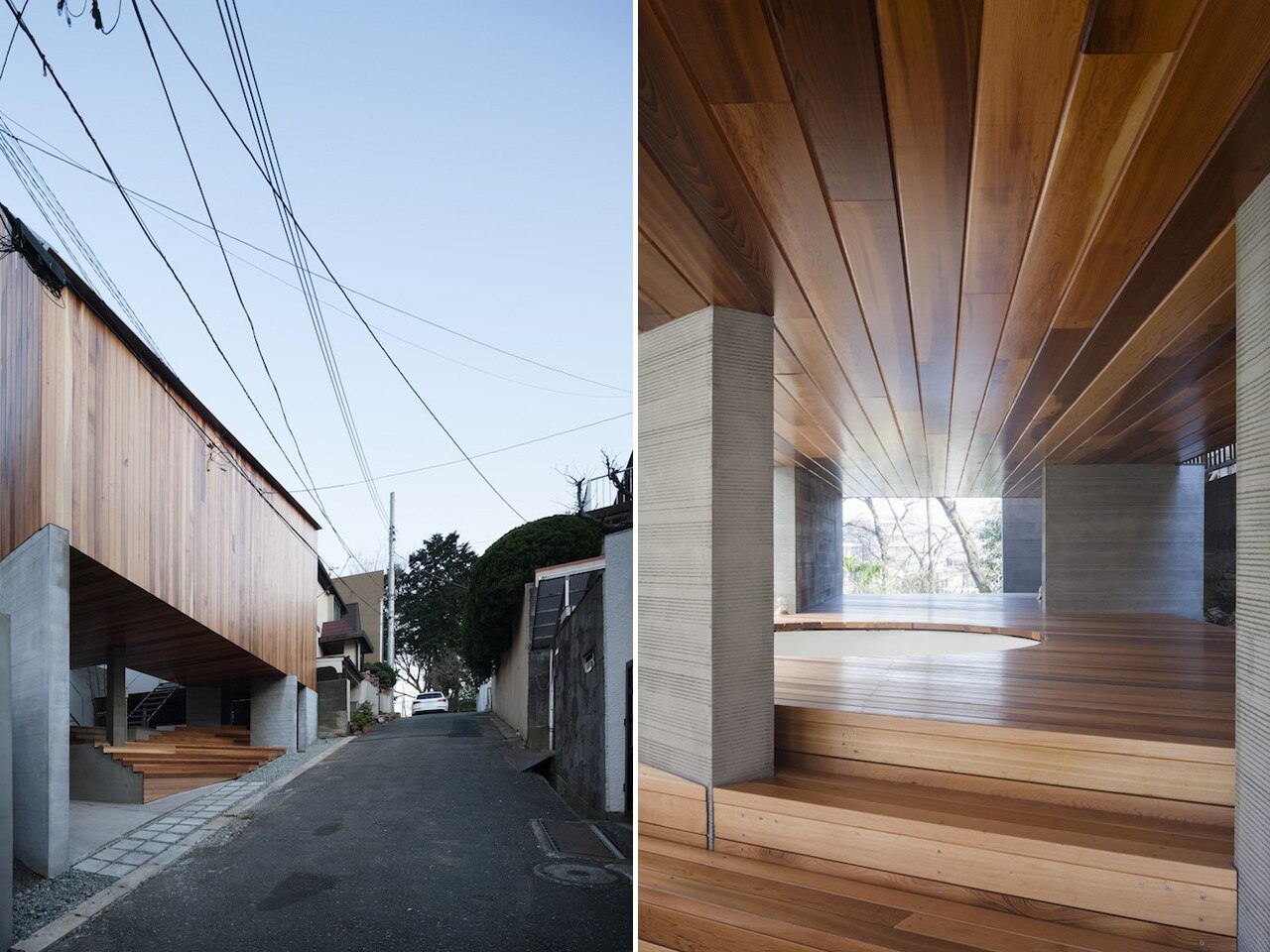 Kishimoto answer to the requirement was to build the house "afloat": the gallery is the only grounded room, surrounded by a breezy and sunny wood deck raised at about 1m.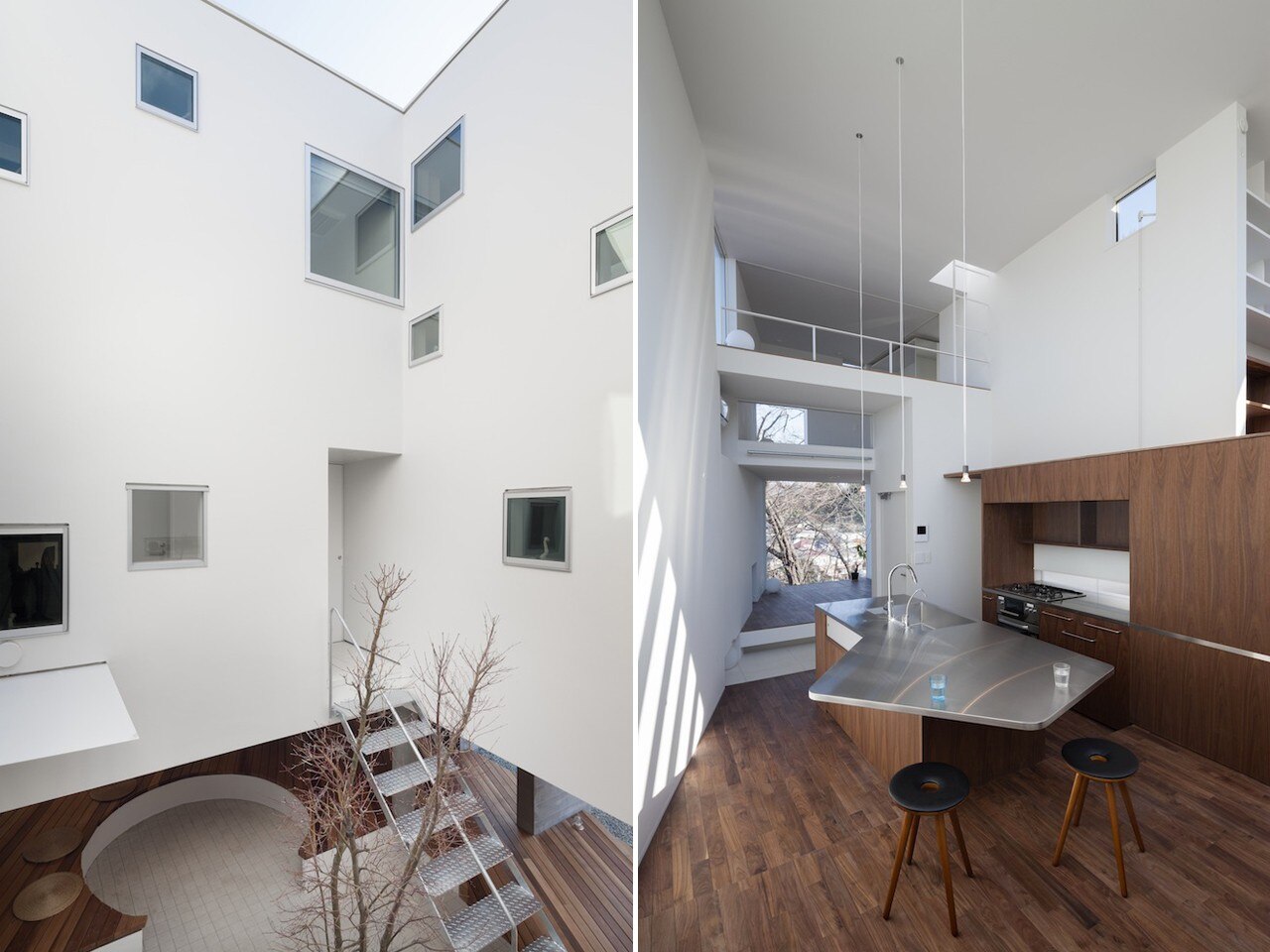 Round hollow on the deck floor accommodates a round bench, where people can sit and enjoy meals while watching over the wood view. The space may also serve as the external gallery.
The wood deck, tilted towards the sloped road in front of the house, created a place where the internal and external areas of the house meet and interacts.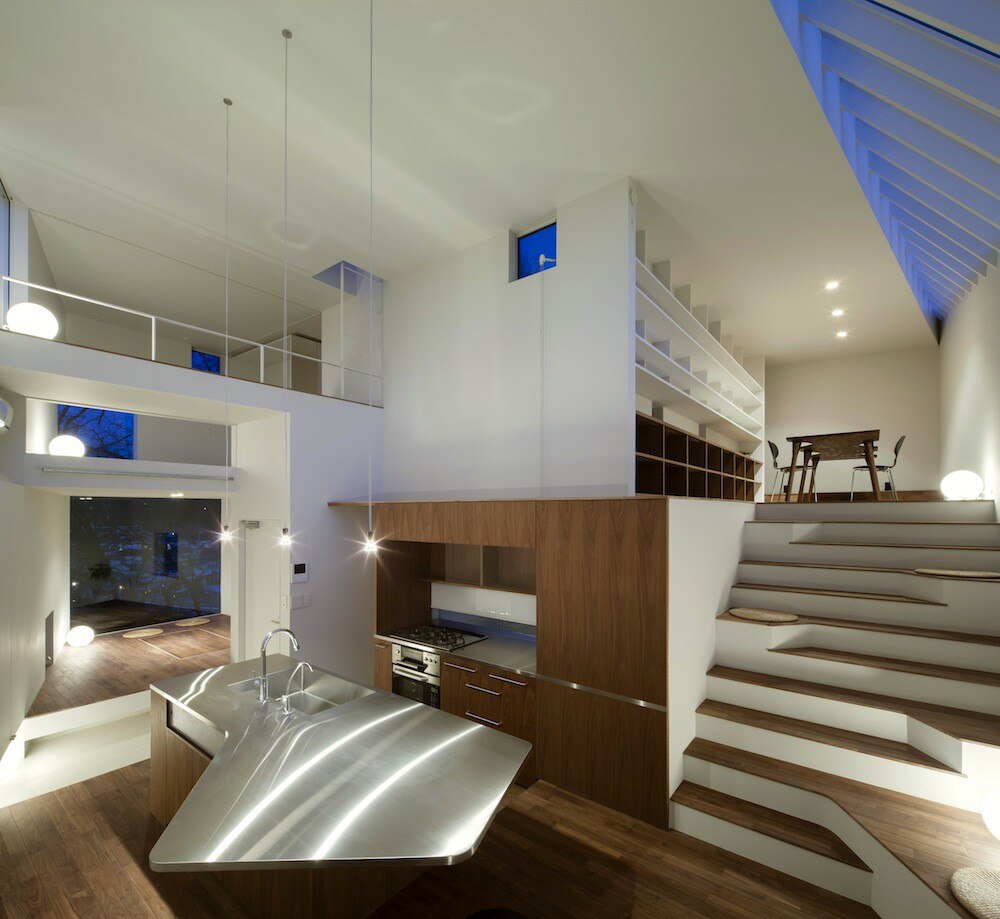 The residential area and the office can be approached via respective staircases. The internal space of the residential area consists of a dining room with a kitchen on the right, facing the wood, and of a floor on the left, surrounding the courtyard and spirally ascending.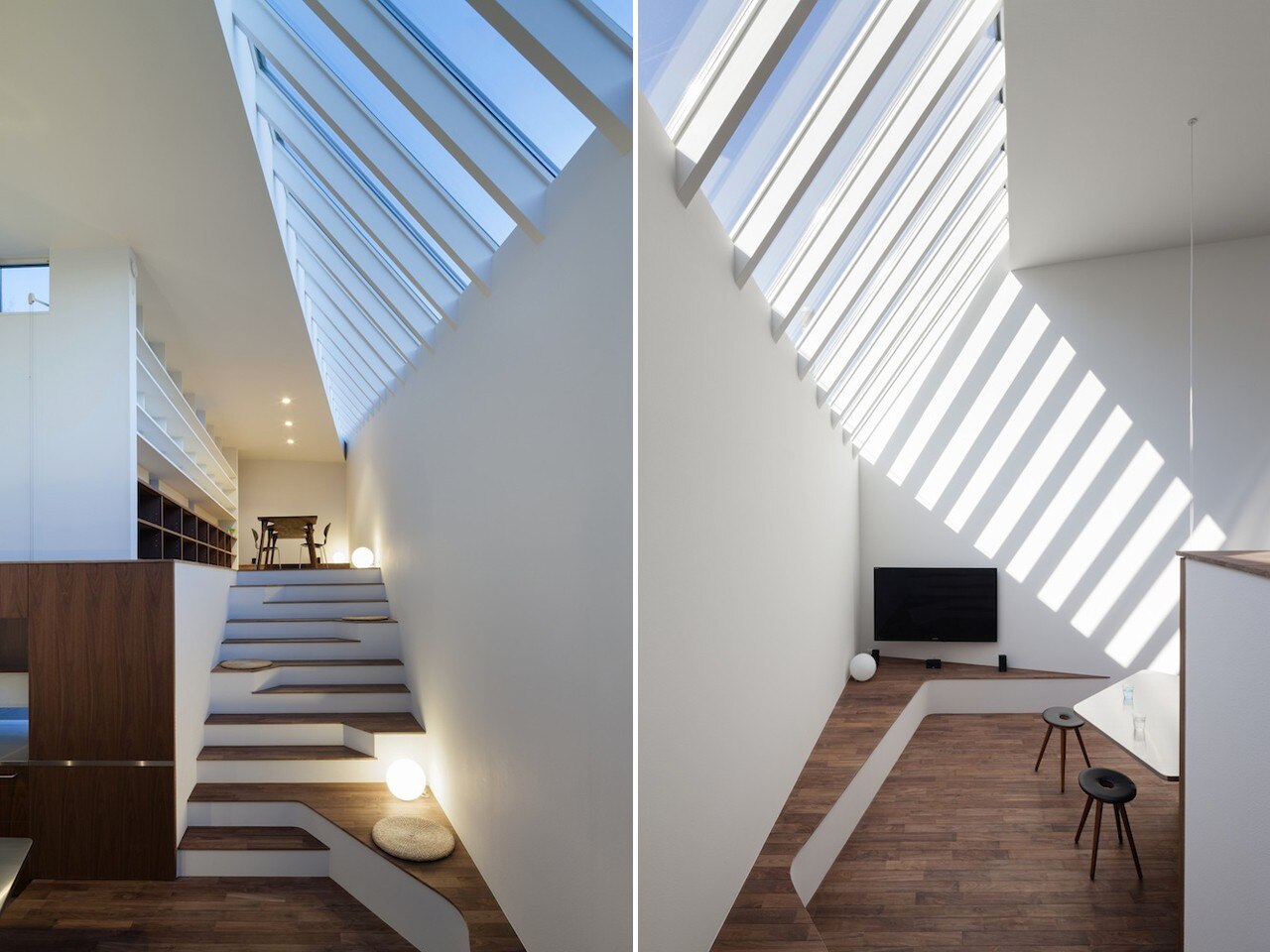 The dining room has a wide counter table suitable for accommodating cooking classes the madam organizes, and the uneven floor provides various corners for different number of guests to sit down. In daily life, of course, the space serves as the family's living room.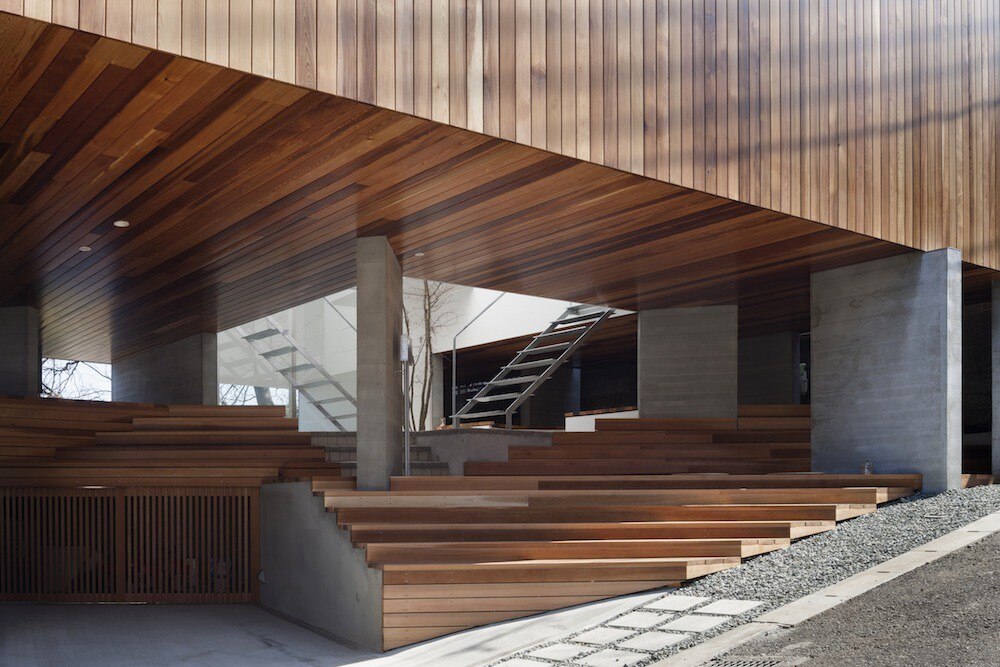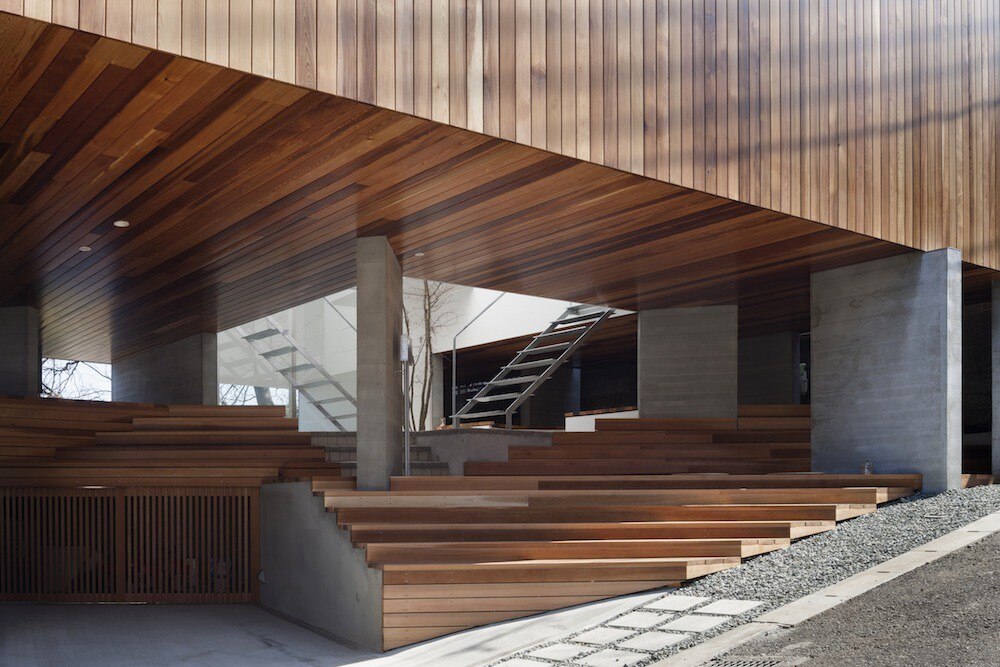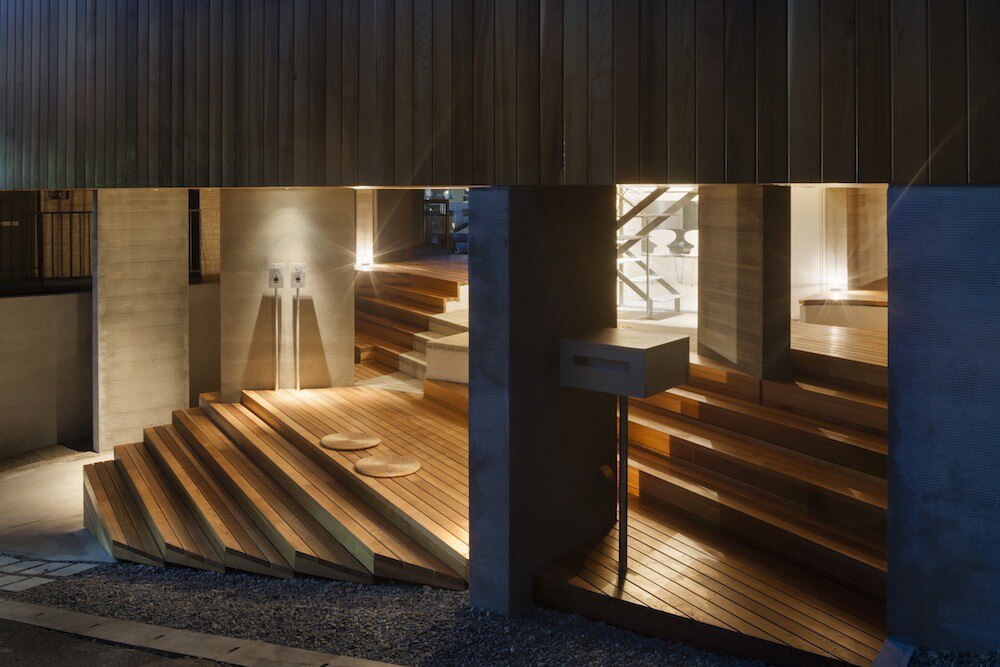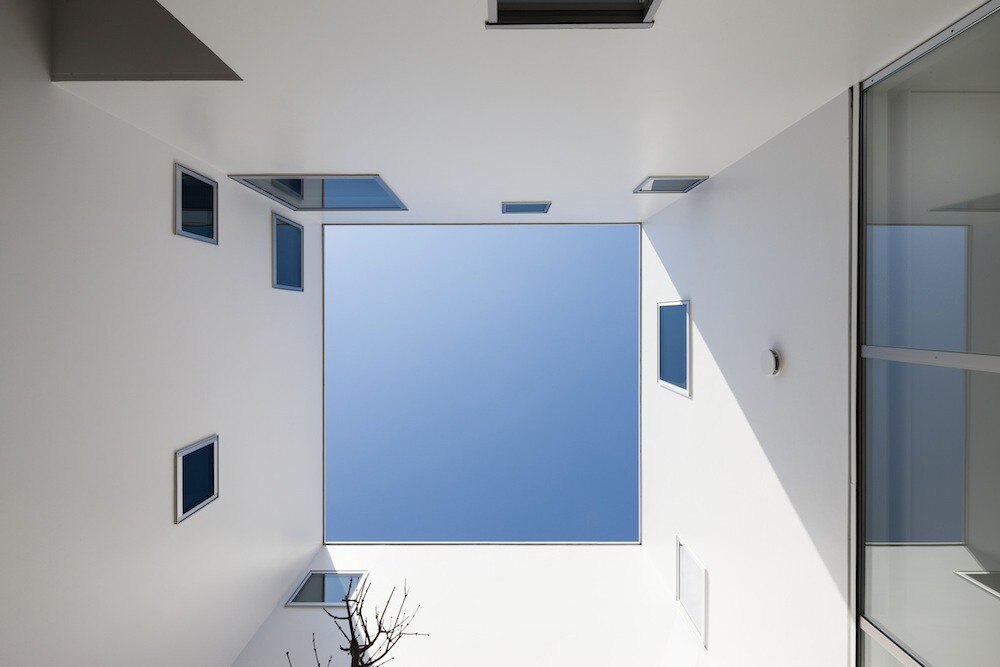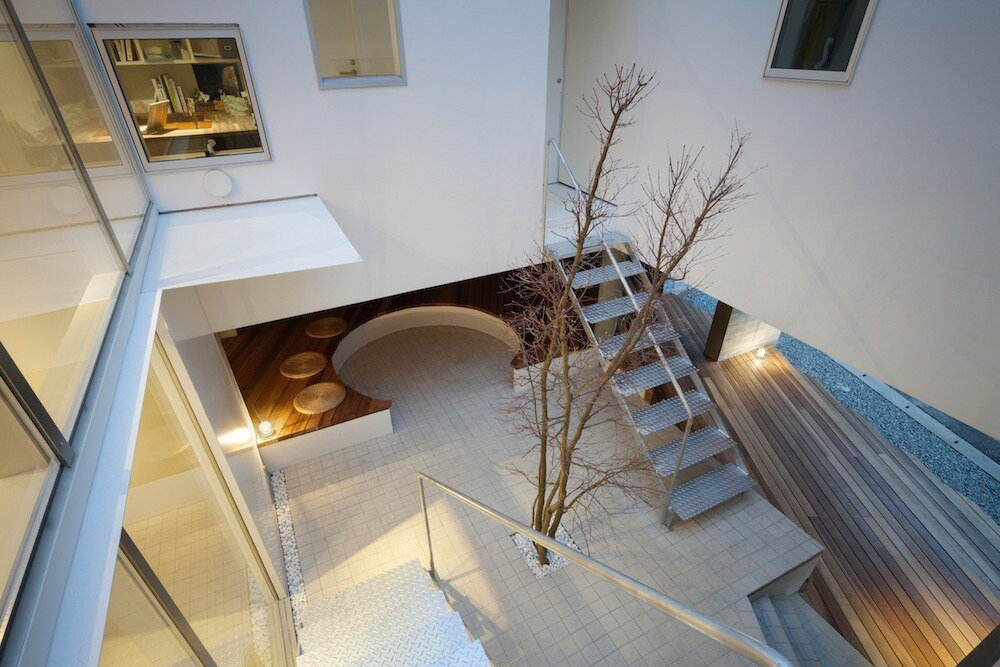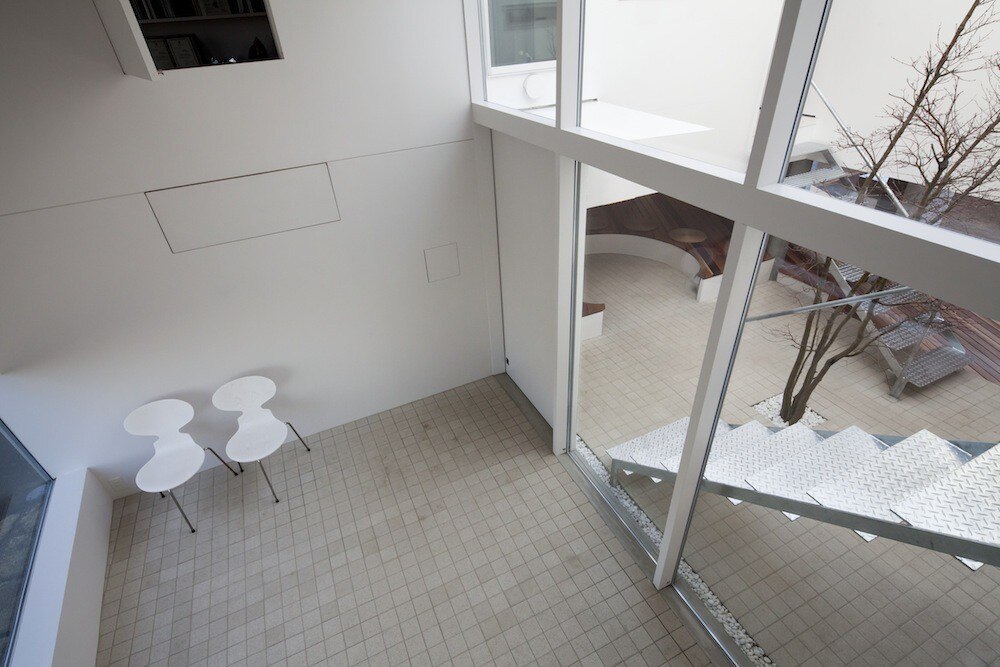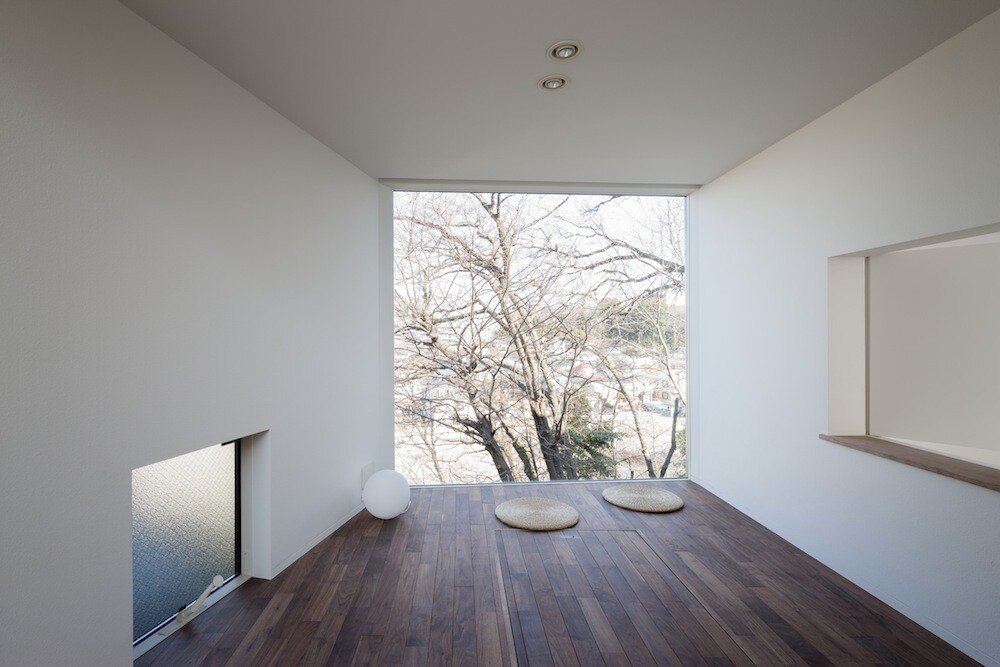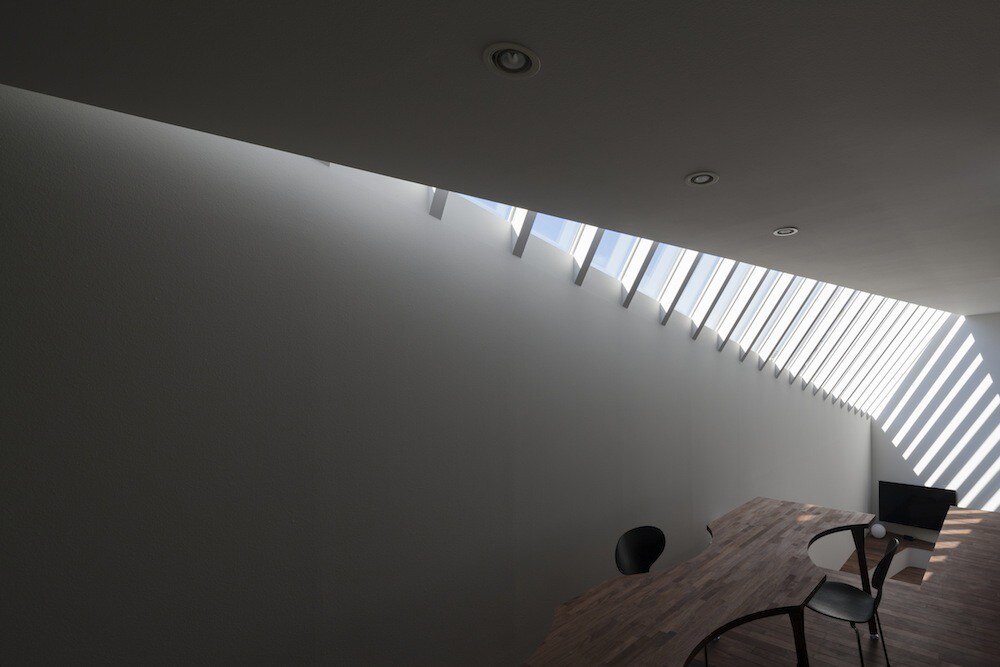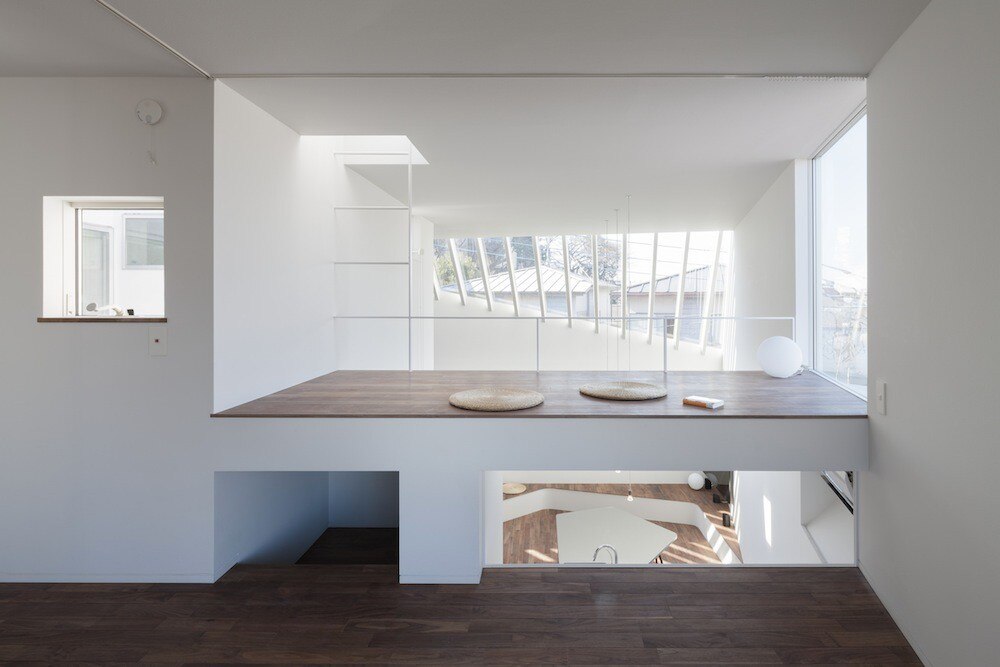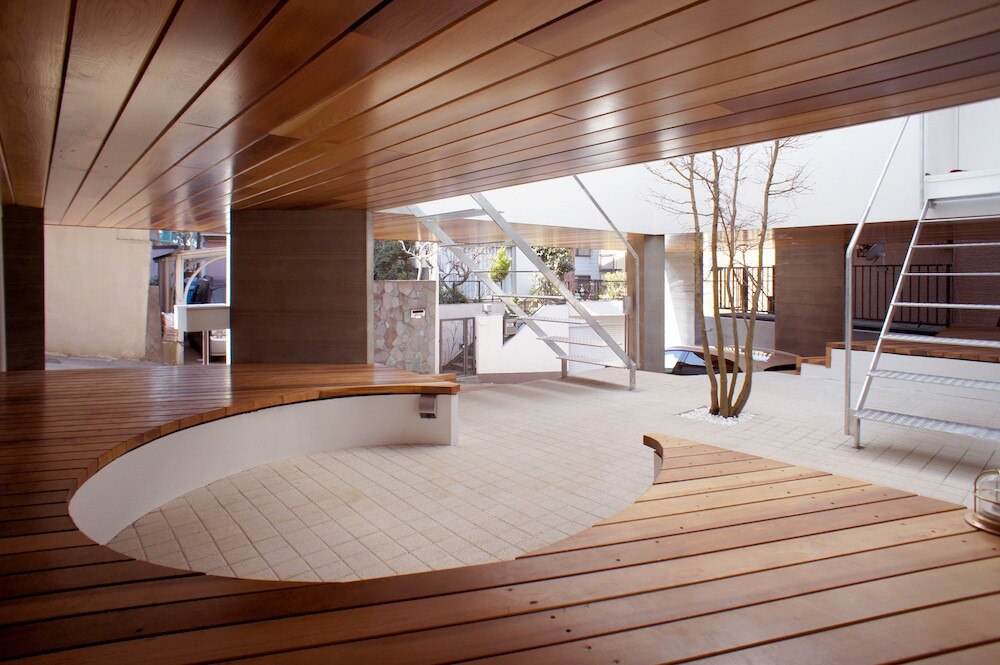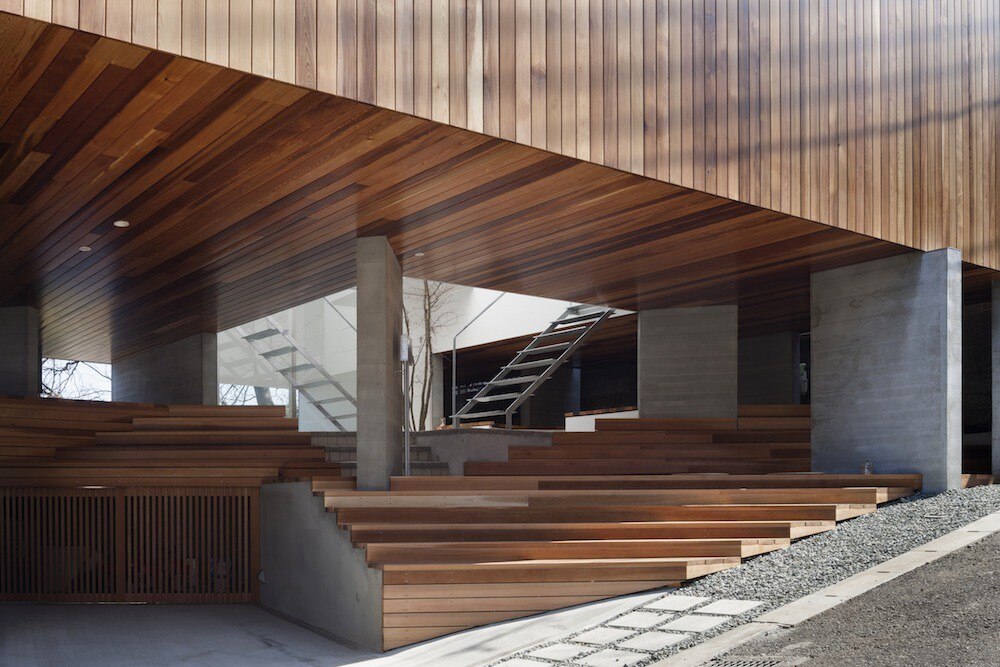 Kazuhiko Kishimoto / acaa, Beyond the Hill, Yokohama, Japan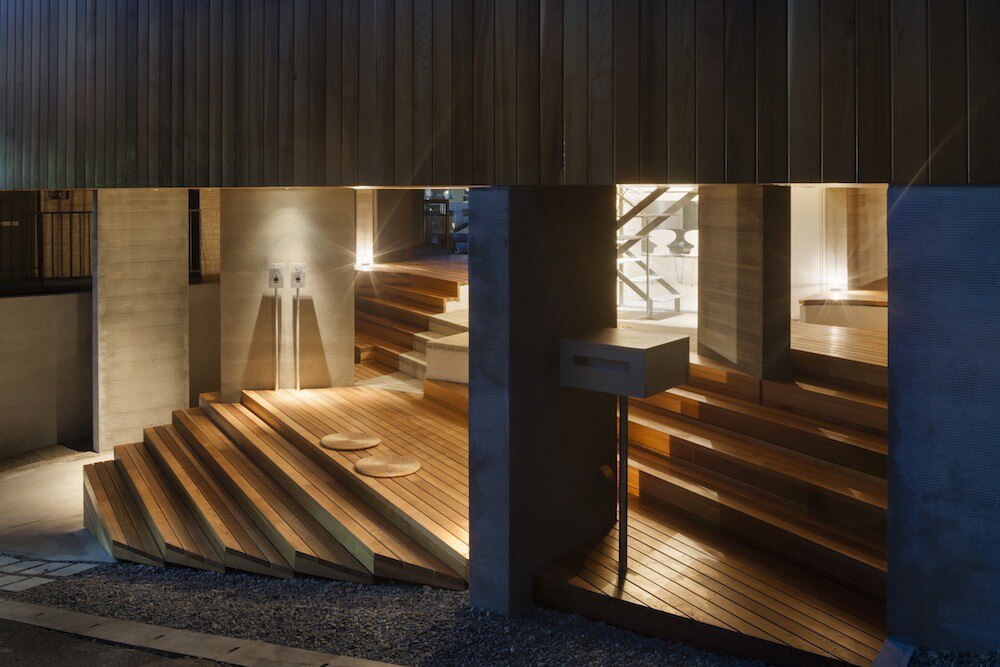 Kazuhiko Kishimoto / acaa, Beyond the Hill, Yokohama, Japan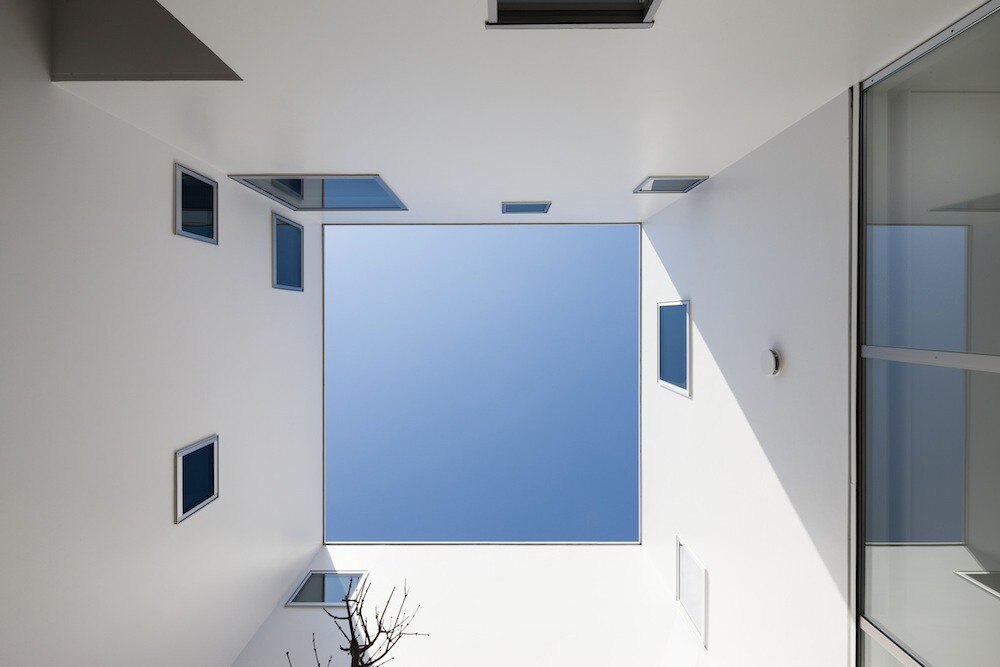 Kazuhiko Kishimoto / acaa, Beyond the Hill, Yokohama, Japan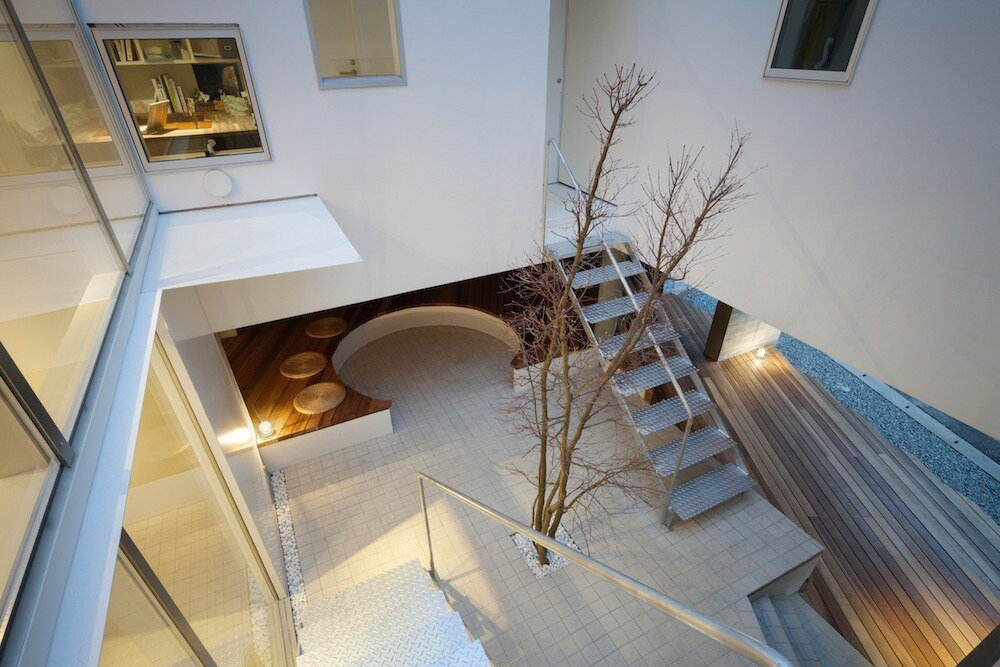 Kazuhiko Kishimoto / acaa, Beyond the Hill, Yokohama, Japan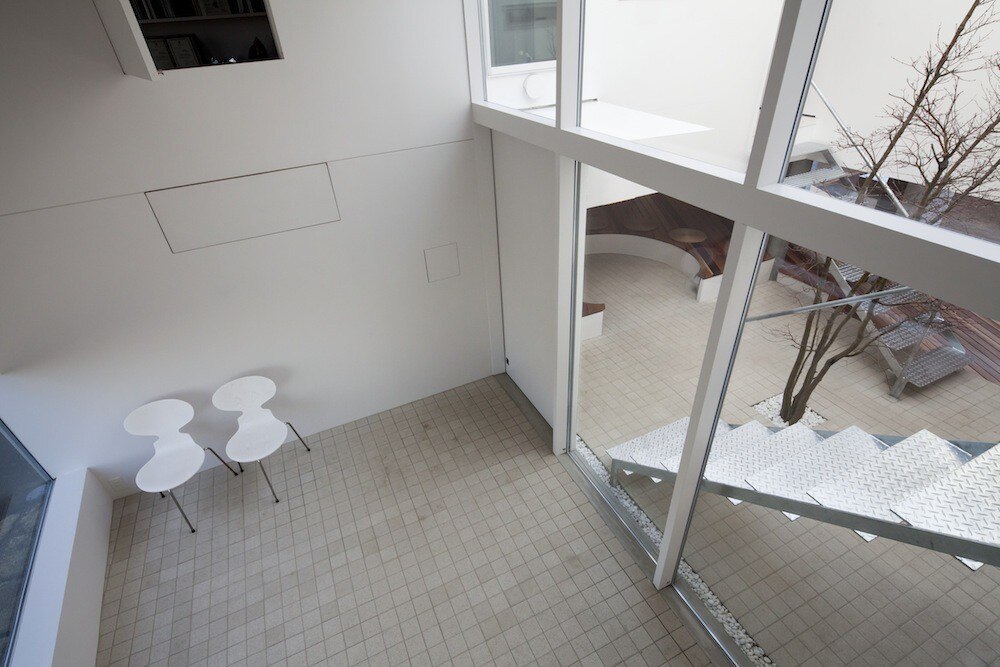 Kazuhiko Kishimoto / acaa, Beyond the Hill, Yokohama, Japan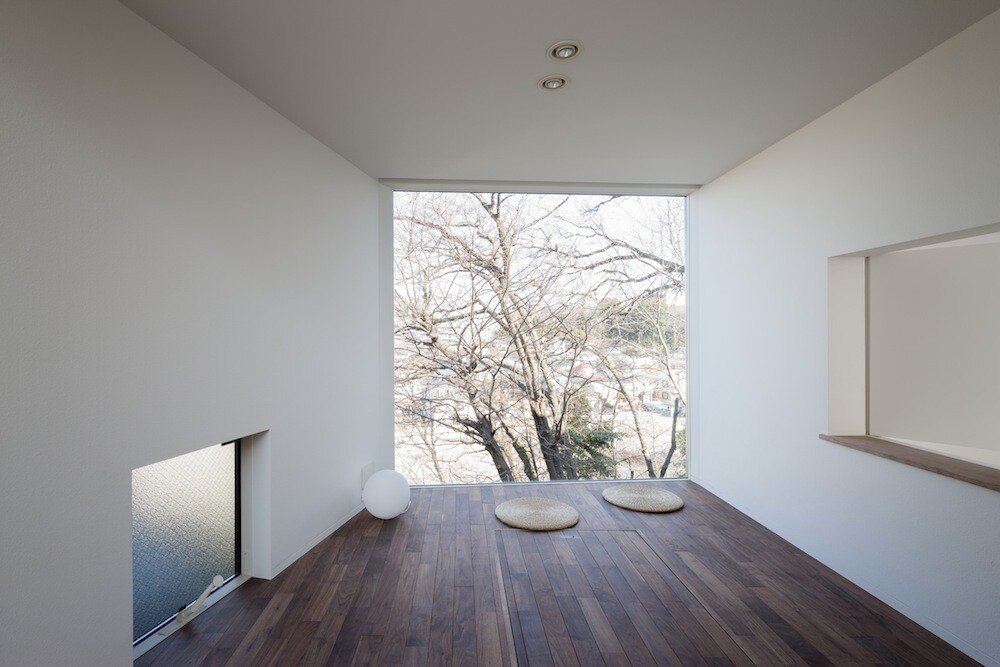 Kazuhiko Kishimoto / acaa, Beyond the Hill, Yokohama, Japan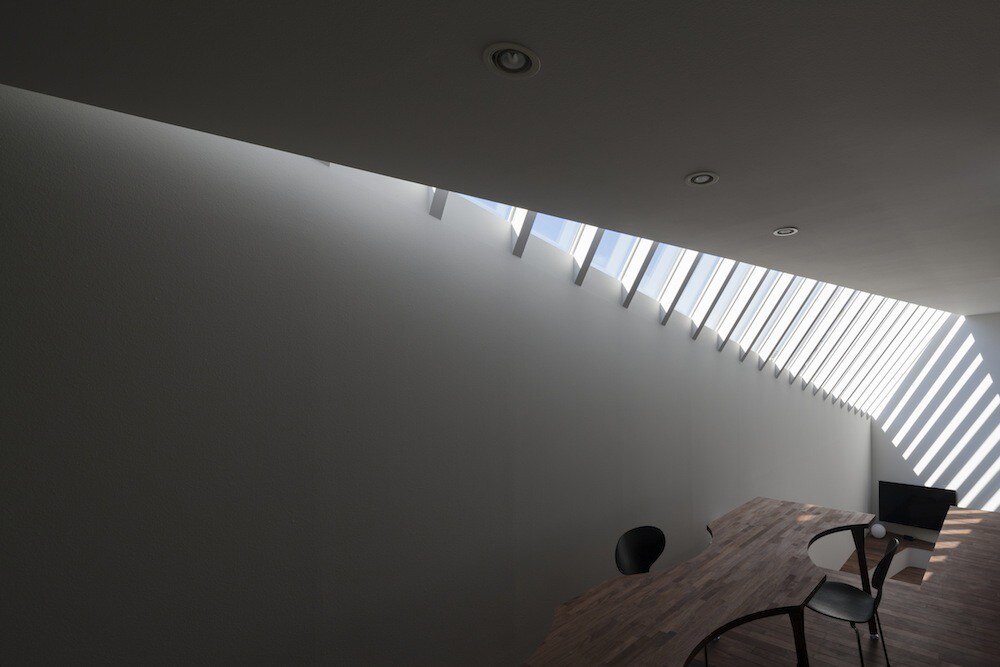 Kazuhiko Kishimoto / acaa, Beyond the Hill, Yokohama, Japan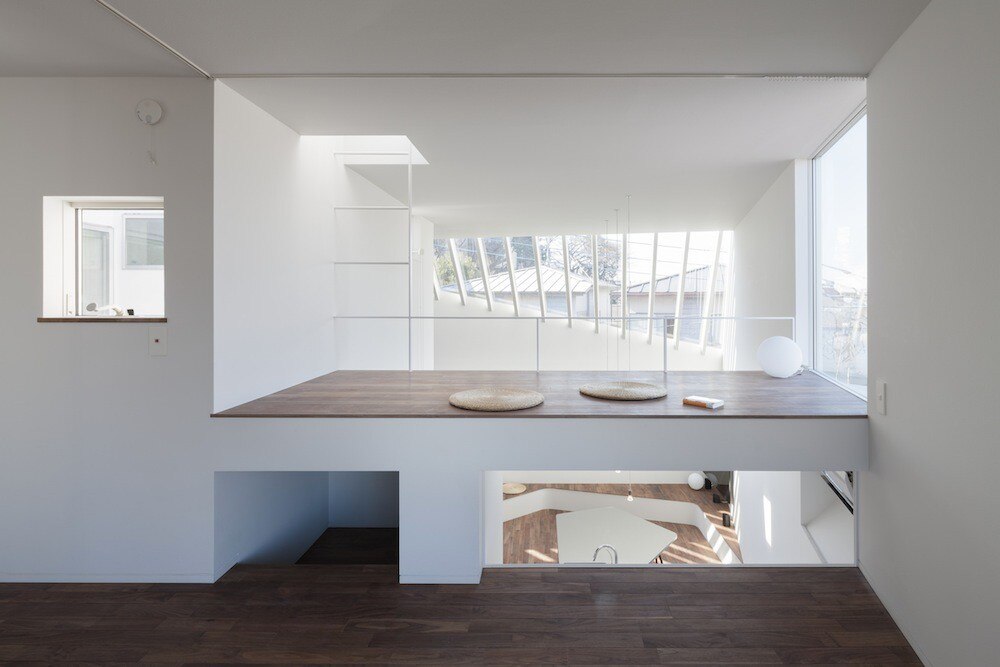 Kazuhiko Kishimoto / acaa, Beyond the Hill, Yokohama, Japan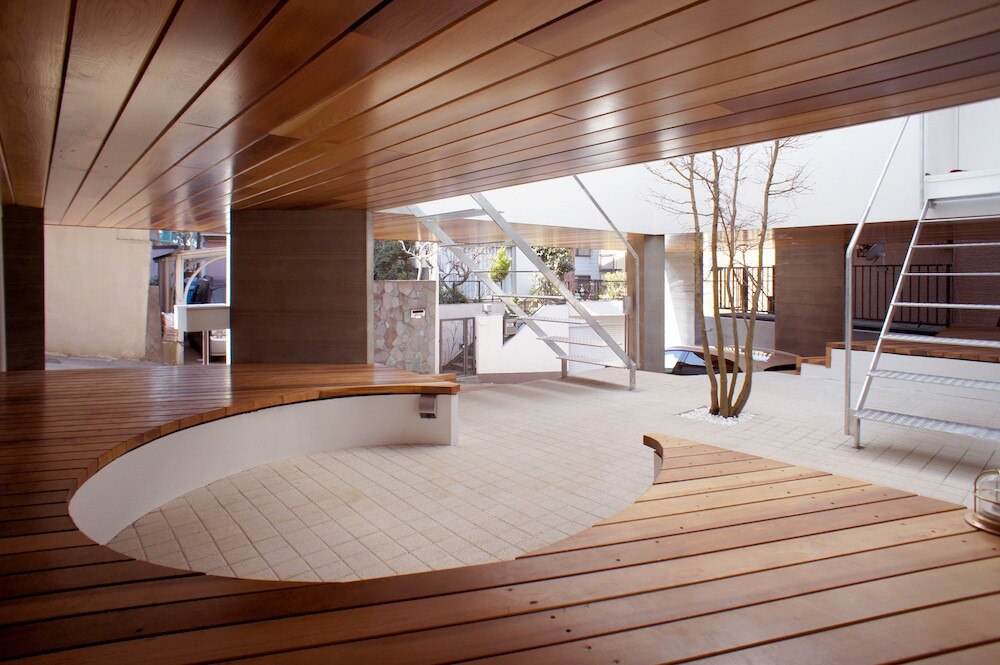 Kazuhiko Kishimoto / acaa, Beyond the Hill, Yokohama, Japan

Beyond the Hill, Yokohama, Japan
Program: single family house, office and gallery
Architects: Kazuhiko Kishimoto / acaa
Structural engineer: Takahiro Suwabe
Area: 133 sqm
Completion: January 2013