Until June 2009, the Jardim Edith favela in São Paulo flanked a busy flyover in the centre of the Brazilian metropolis. Poverty and wealth often live side by side in this country and the settlement in question was surrounded by an ever growing financial and service district. 
The powers that be had been striving since 2001 to expel the inhabitants and pave the way for speculative property development but came up against a united and determined association: the Associação de Moradores do Jardim Edith (the association of the inhabitants of the Jardim Edith favela). In that same period, writing began to appear on the shack walls, such as "less corruption, more houses" and "fewer bridges, more houses".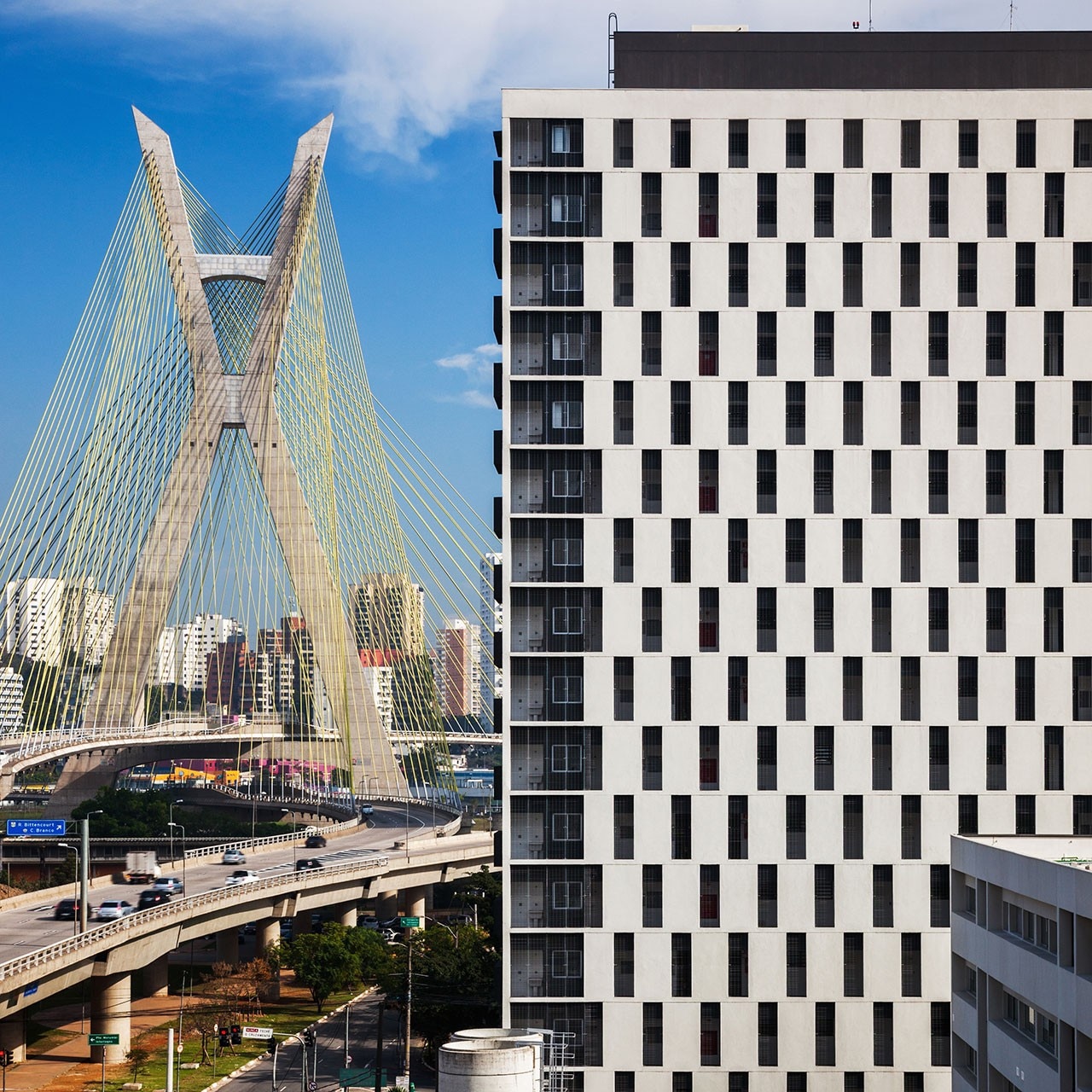 After opposing the area's demolition and change of use, the association managed to secure "special social interest zone" status for the favela and requested purpose-designed regenerated housing. Between 2008 and 2010, an agreement was reached with the São Paulo administration and government authorities to create a new and far-reaching city plan.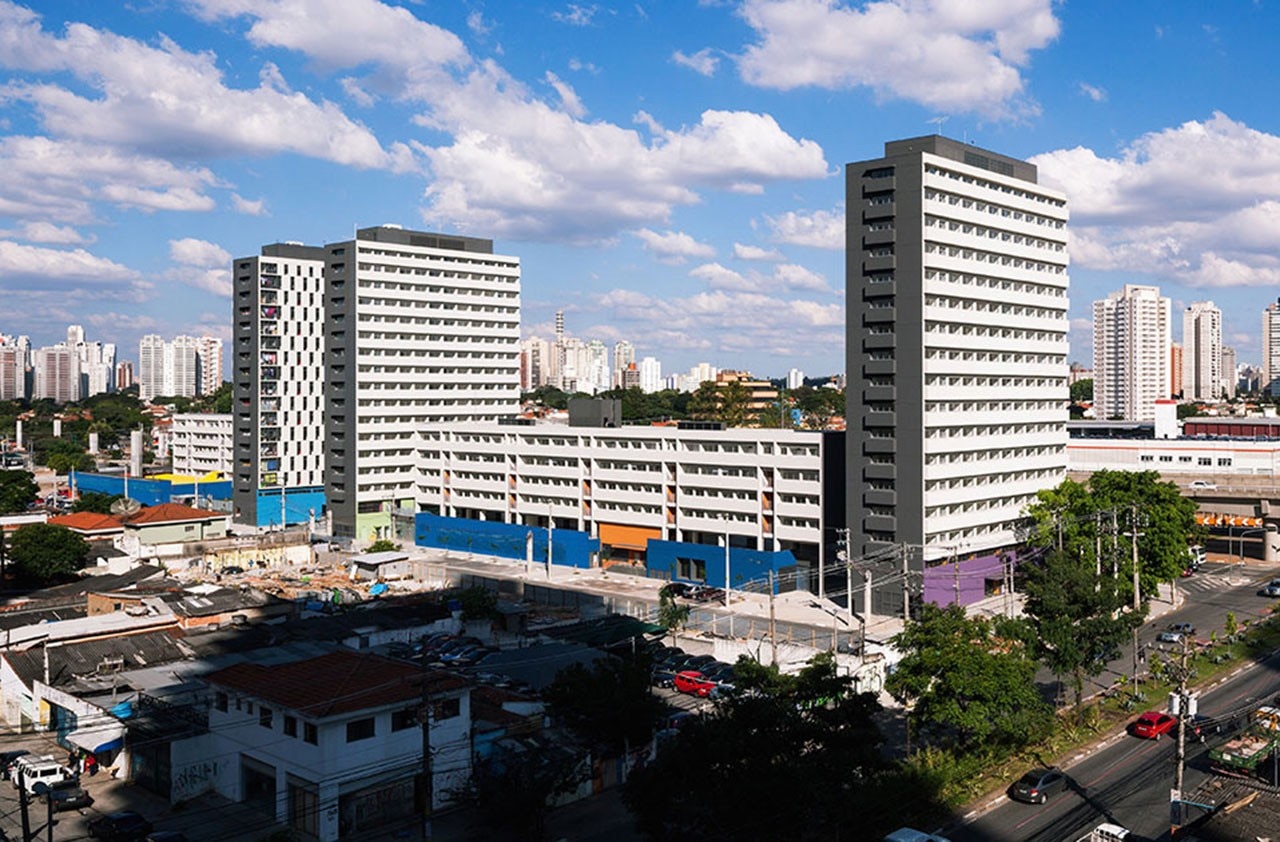 Designed by MMBB (Fernando de Mello Franco, Marta Moreira and Milton Braga, who with Paulo Mendes da Rocha designed the new national coach museum in Lisbon) and H+F (Eduardo Ferroni and Pablo Hereñú), this project covers an area of 25,500 m² with 252 housing units, each 50 m² in size, complete with public services: a day-care centre (1,400 m²), a catering school (850 m²) and a clinic (1,300 m²). In 2009, the inhabitants agreed to abandon their shantytown peacefully to allow work to commence. The building was completed in May 2013 and will gradually be filled with former inhabitants of the favela.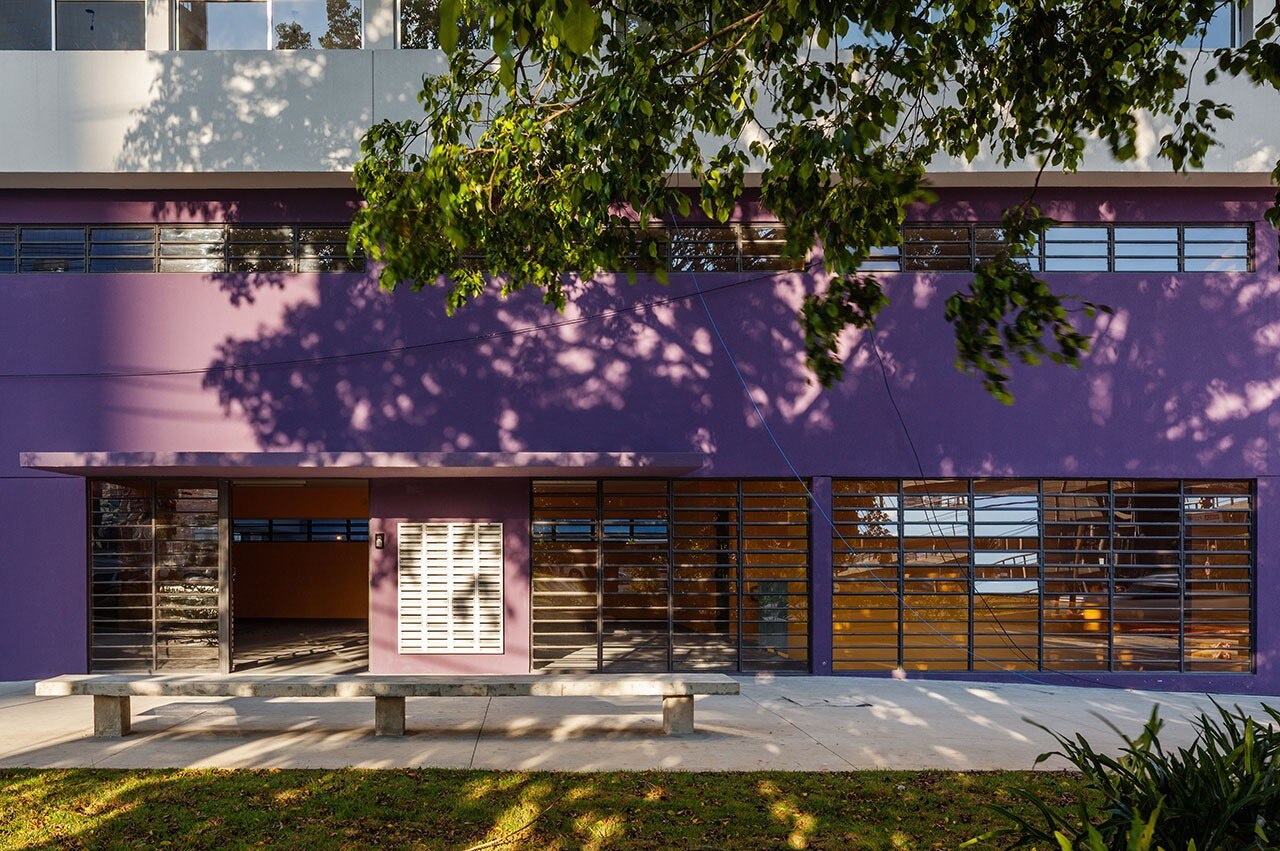 The architects put all the community structures on the ground floor so that they could also serve the surrounding neighbourhoods, creating a virtuous circle and opportunities for encounter between the former favela community and those working or living in the vicinity. The school, day-care centre and surgery have large accessible roofs for use as terraces and protected public spaces, creating a filter between the metropolitan scale of the city and the smaller residential one.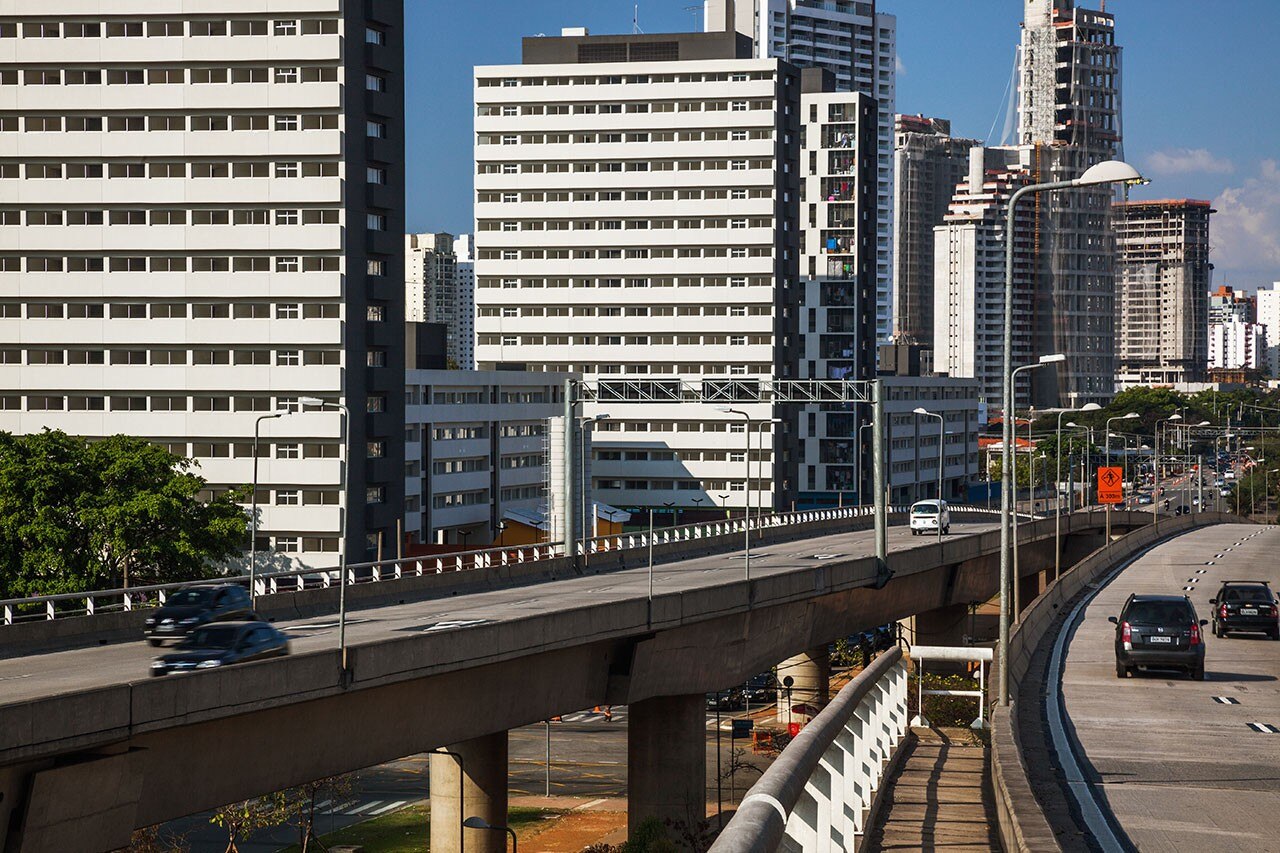 The 252 apartments are arranged vertically and spread over two longitudinal blocks and two 17-storey towers. Built with the simplest of materials, the towers feature a weave of metal panels and grids. The two end apartments have space for hanging washing out to dry and this can be glimpsed through the grid on the facade, bringing a touch of real life to the rigid construction.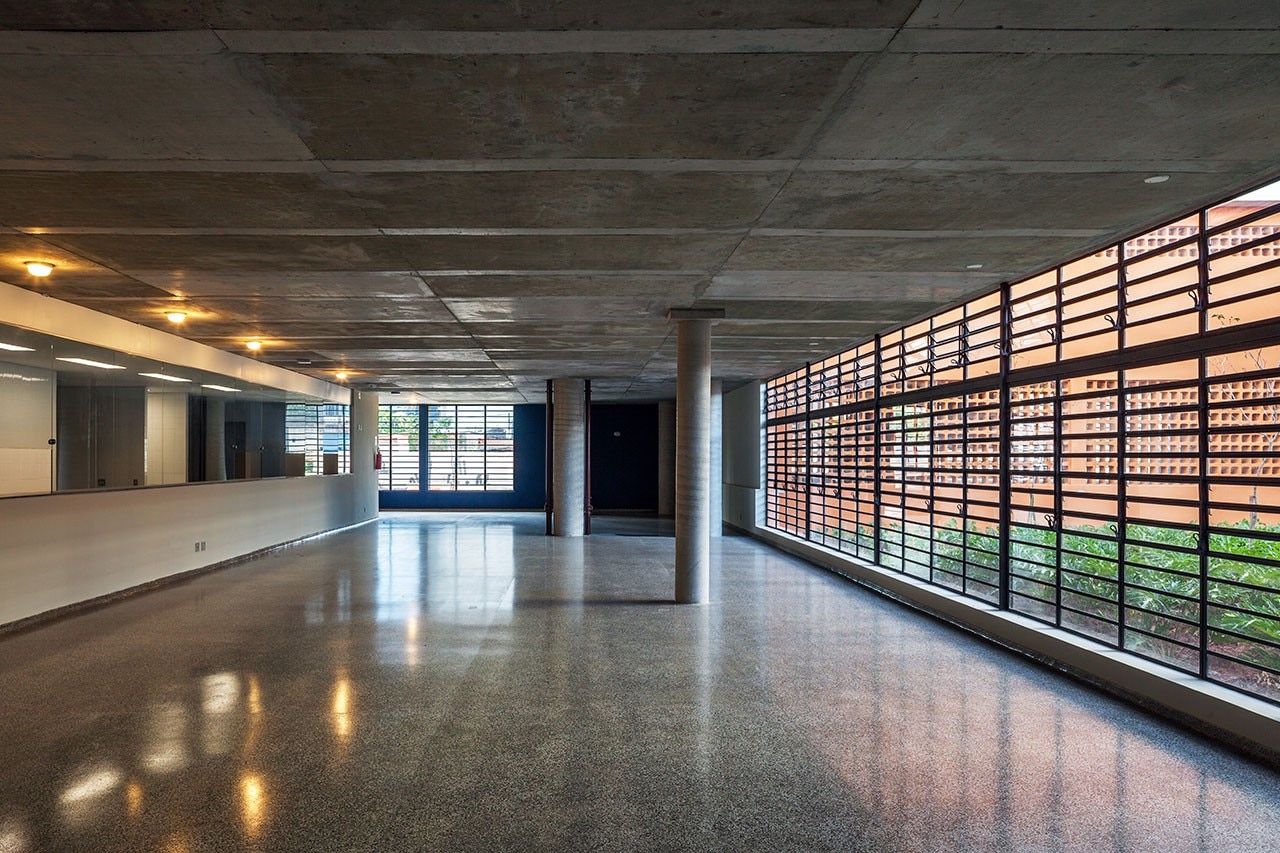 The resources available were extremely limited, the theme complex and the context difficult but the architects focused strongly on the juxtaposition of all the elements and lightened the masses with colour: from bright green for the interiors to purple, orange and blue in the communal areas. The gamble of forging a positive future for this social housing complex now lies in its appropriation by the former inhabitants of the Jardim Edith favela.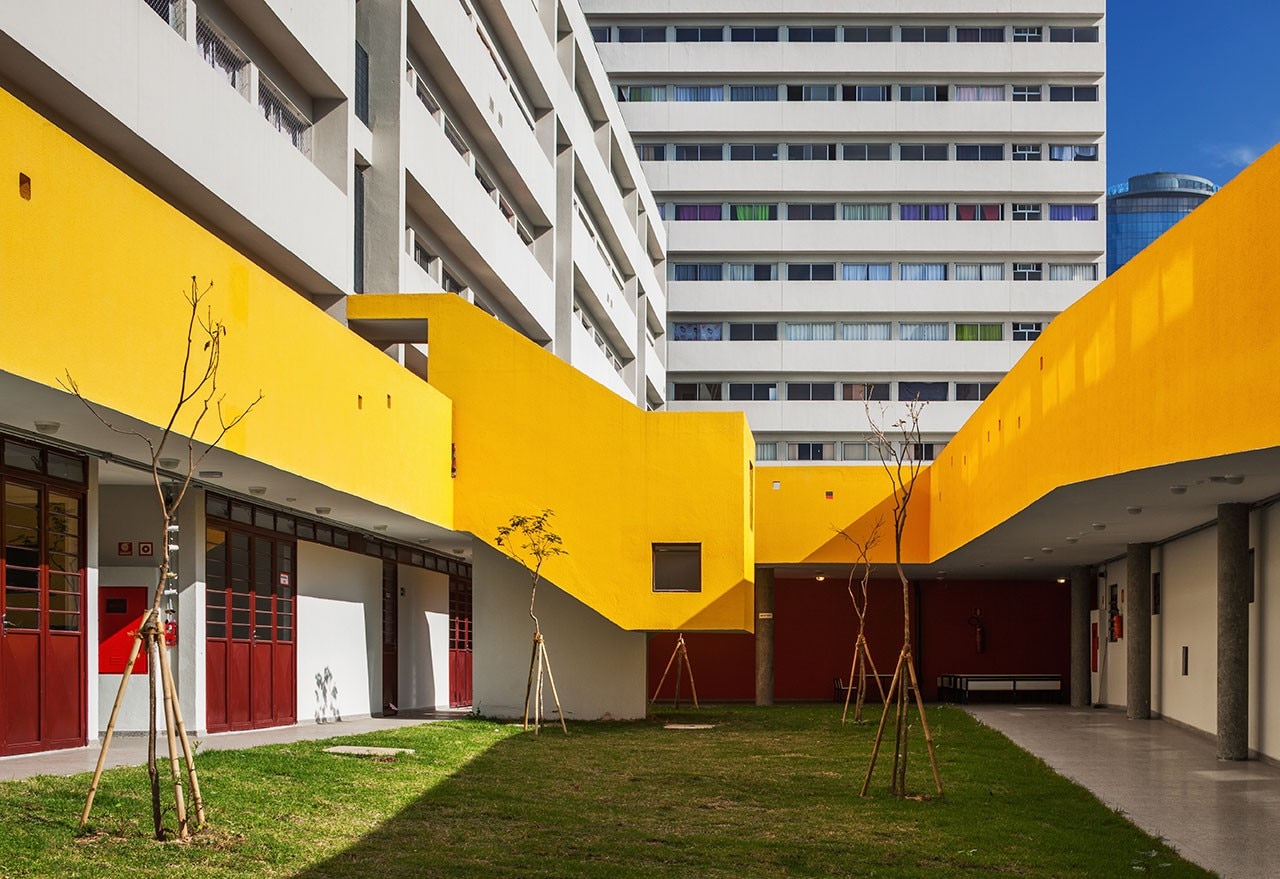 Jardim Edith Social Housing Complex
Architects: MMBB (Fernando de Mello Franco, Marta Moreira, Milton Braga) & H+F (Eduardo Ferroni, Pablo Hereñú)
Design team:
MMBB – Eduardo Martini, Marina Sabino, Cecilia Góes, Gleuson Pinheiro Silva, Adriano Bergemann, André Rodrigues Costa, Maria João Figueiredo, Martin Benavidez, Naná Rocha, Tiago Girao, Giovanni Meirelles, Guilherme Pianca, Giselle Mendonça, Eduardo Pompeo, Rafael Monteiro, Lucas Vieira
H+F – Tammy Almeida, Joel Bages, Natália Tanaka, Diogo Pereira, Gabriel Rocchetti, Danilo Hideki, Thiago Benucci, Mariana Puglisi, Luca Mirandola, Thiago Moretti,  Luisa Fecchio, Bruno Nicoliello, Renan Kadomoto, Carolina Domshcke
Client: Prefeitura Municipal de São Paulo – Secretaria Municipal da Habitação (Sehab/Habi)
Project Coordinator: Luiz Fernando Fachini
Construction: KALLAS Engenharia
Construction management: Consórcio Bureau Sistema PRI
Structural engineering: Kurkdjian e Fruchtengarten Engenheiros Associados (2008); Projetal Projeto Estrutural e Consultoria (2010)
Plant Engineering: MAG Projesolos Engenheiros Associados (2008); Alarcon Engenheiros Associados (2010)
Landscape design: Suzel Márcia Maciel (2008); Ricardo Vianna, Bonsai Paisagismo (2010)
Survey: Geosolo Geotecnia e Engenharia de Solos
Electrical and hydraulic installations: PHE Projetos Hidráulicos e Elétricos
Built area: 25.714 m²
Design phase: April 2008 – July 2012
Construction phase: February 2011 – May 2013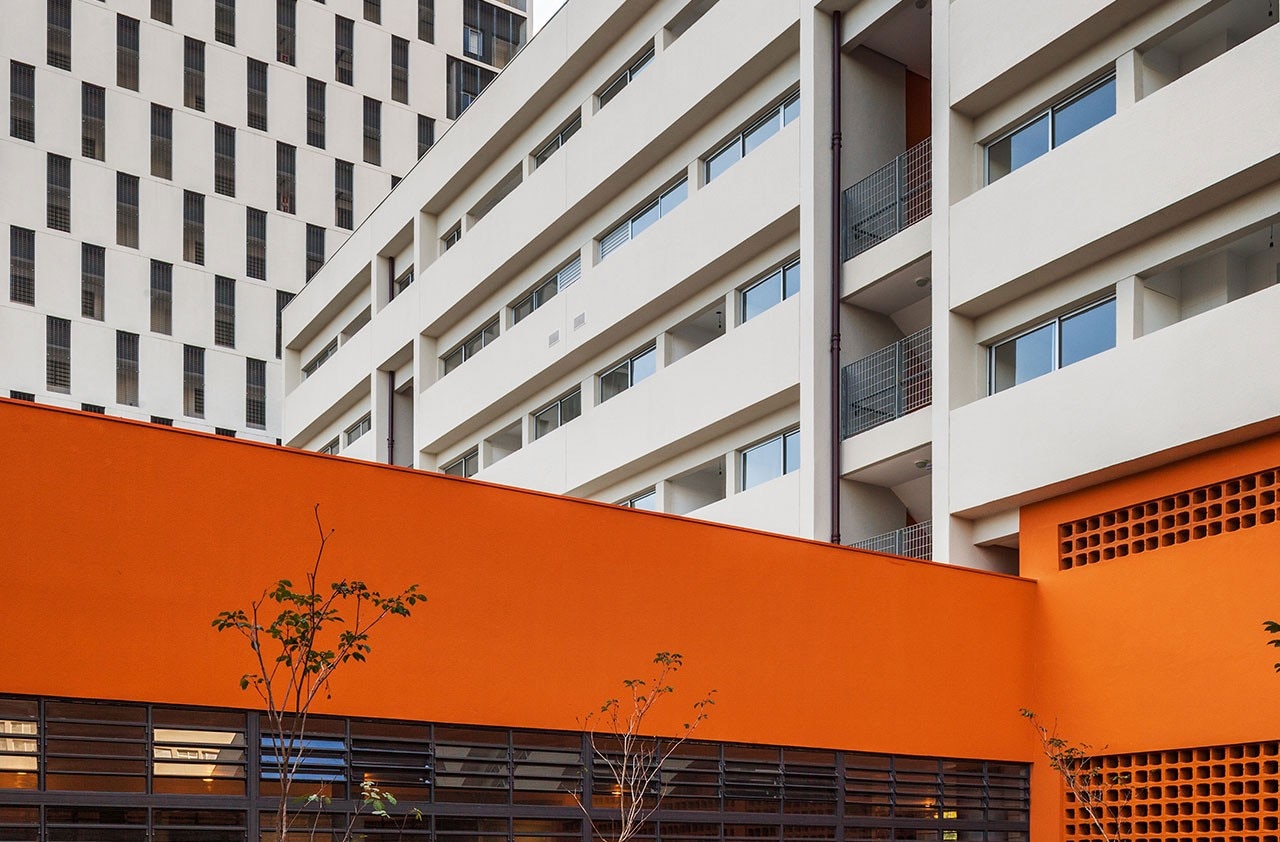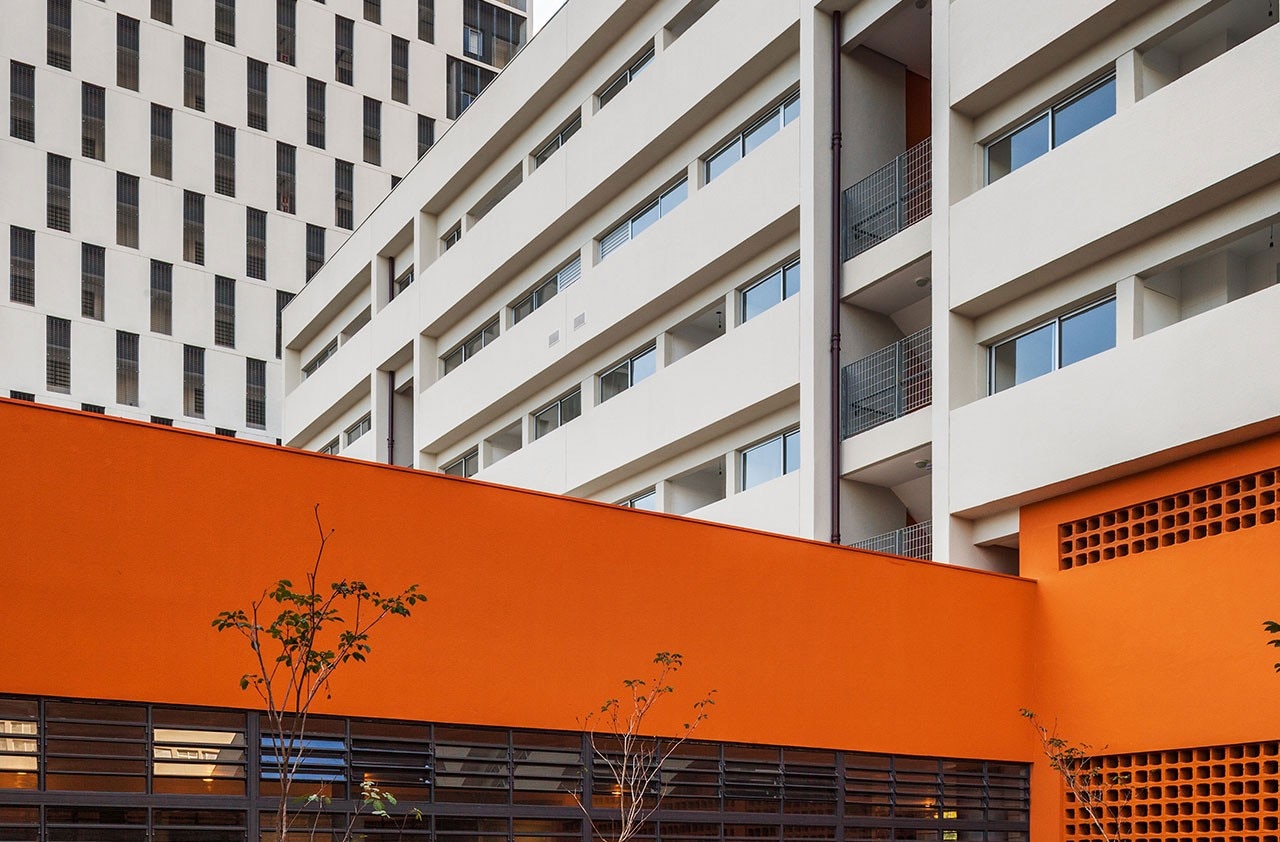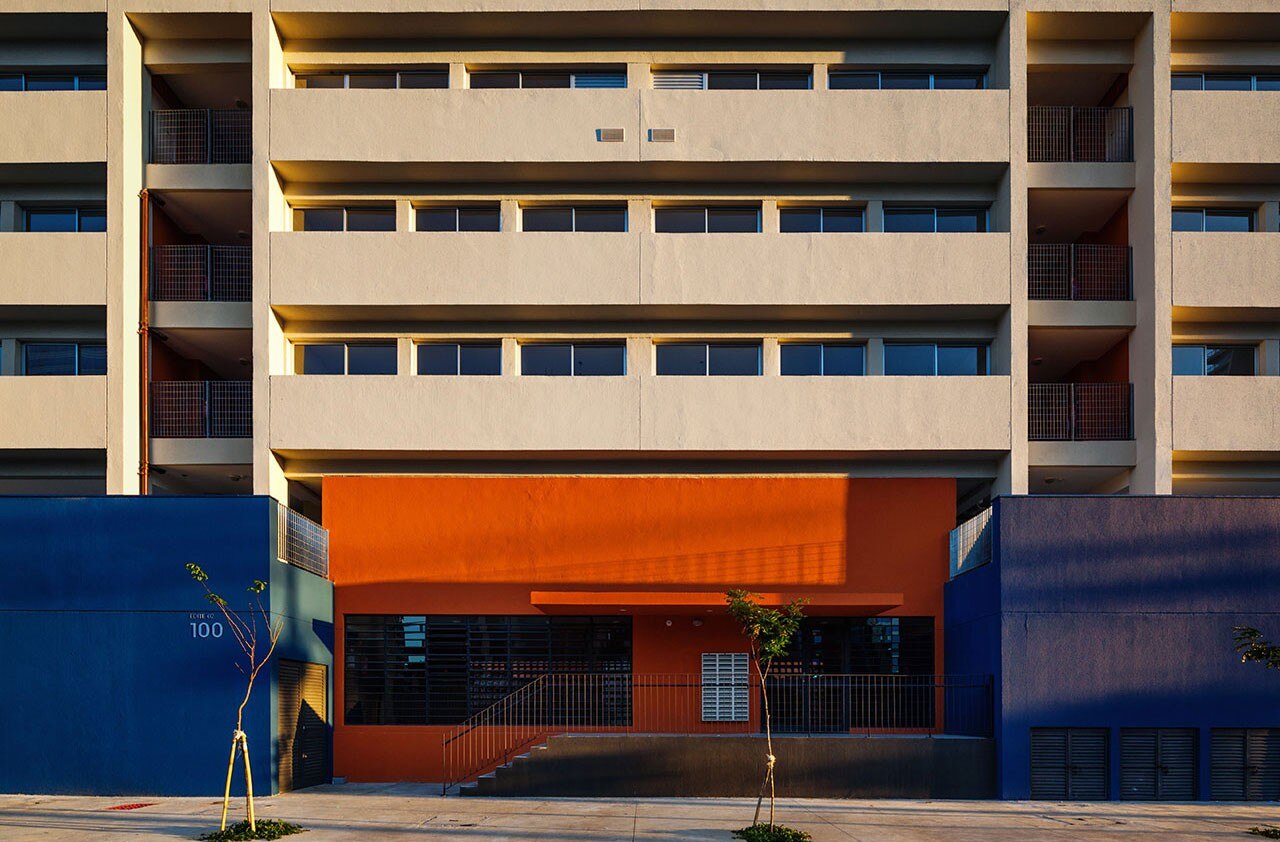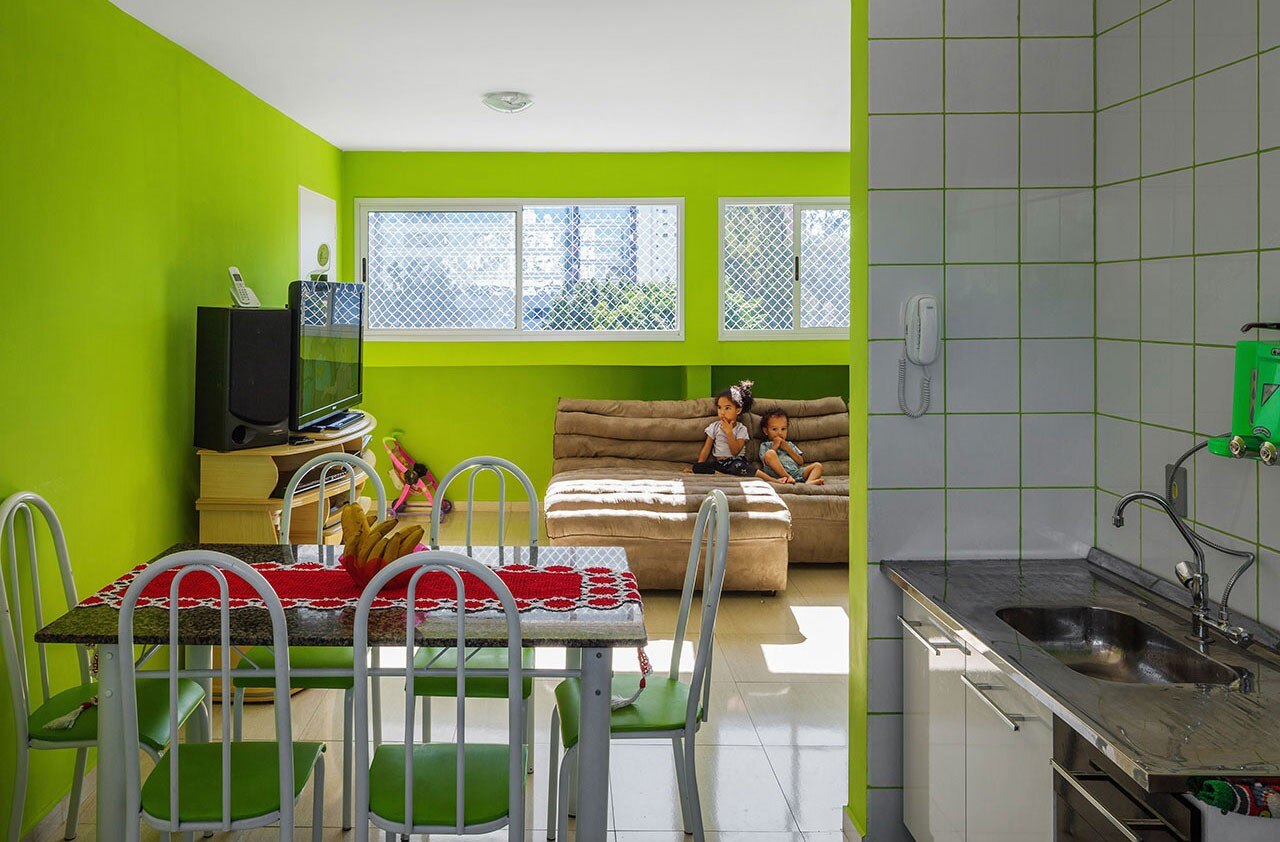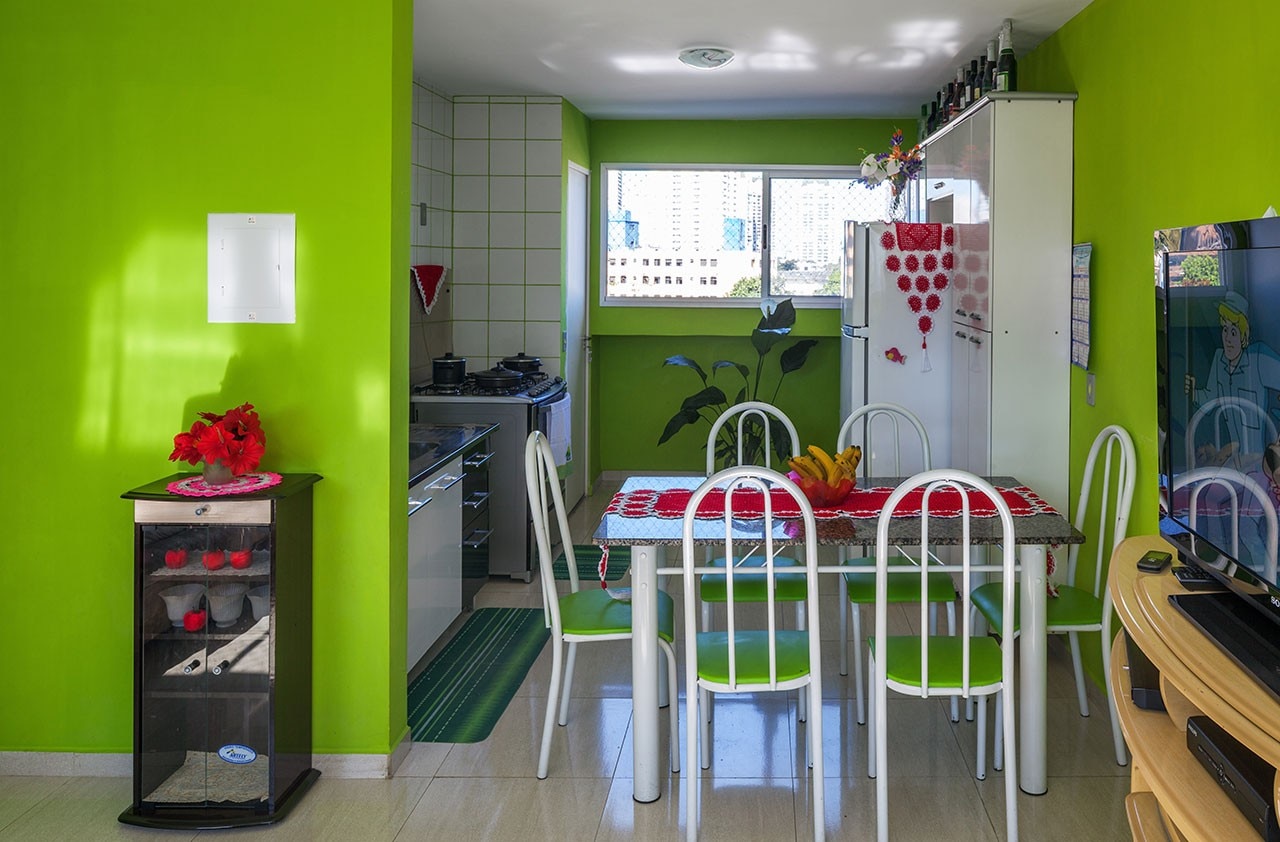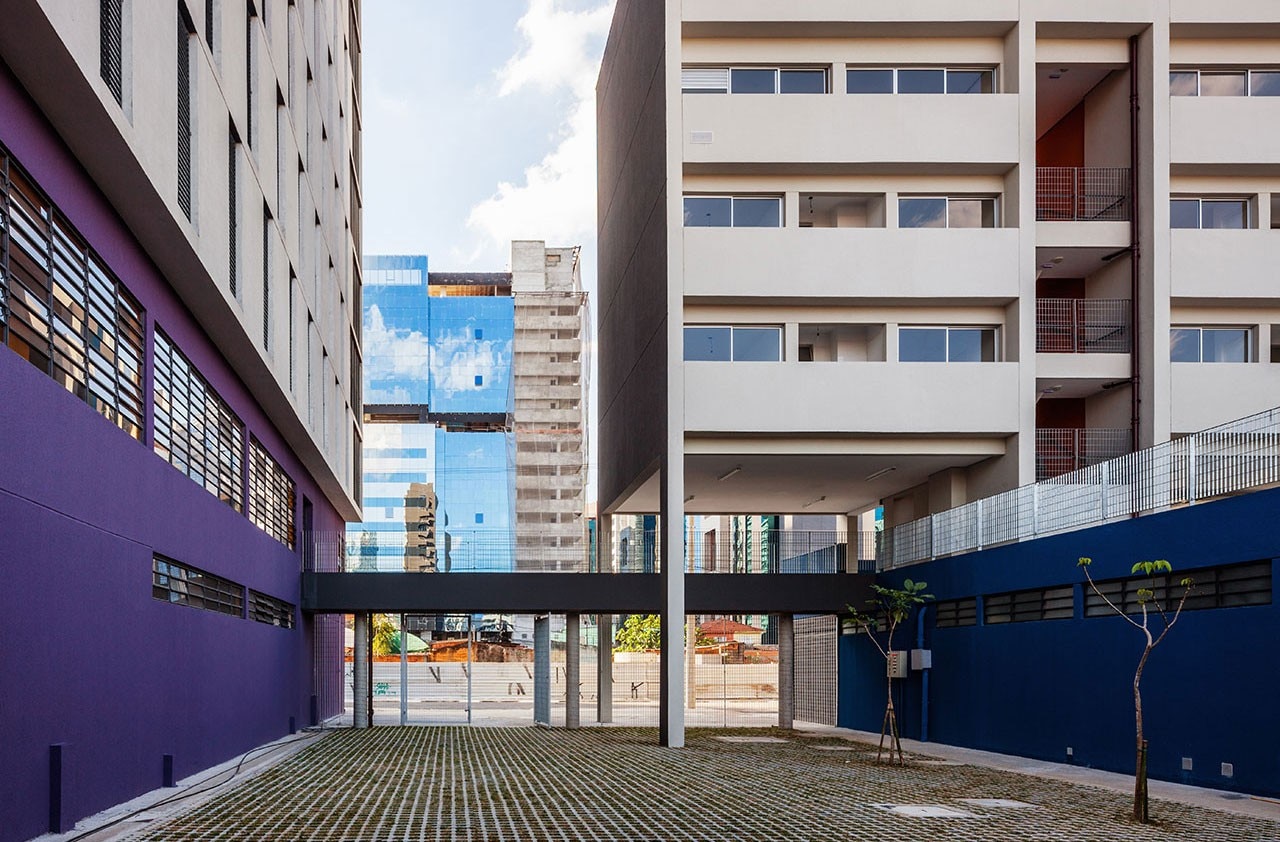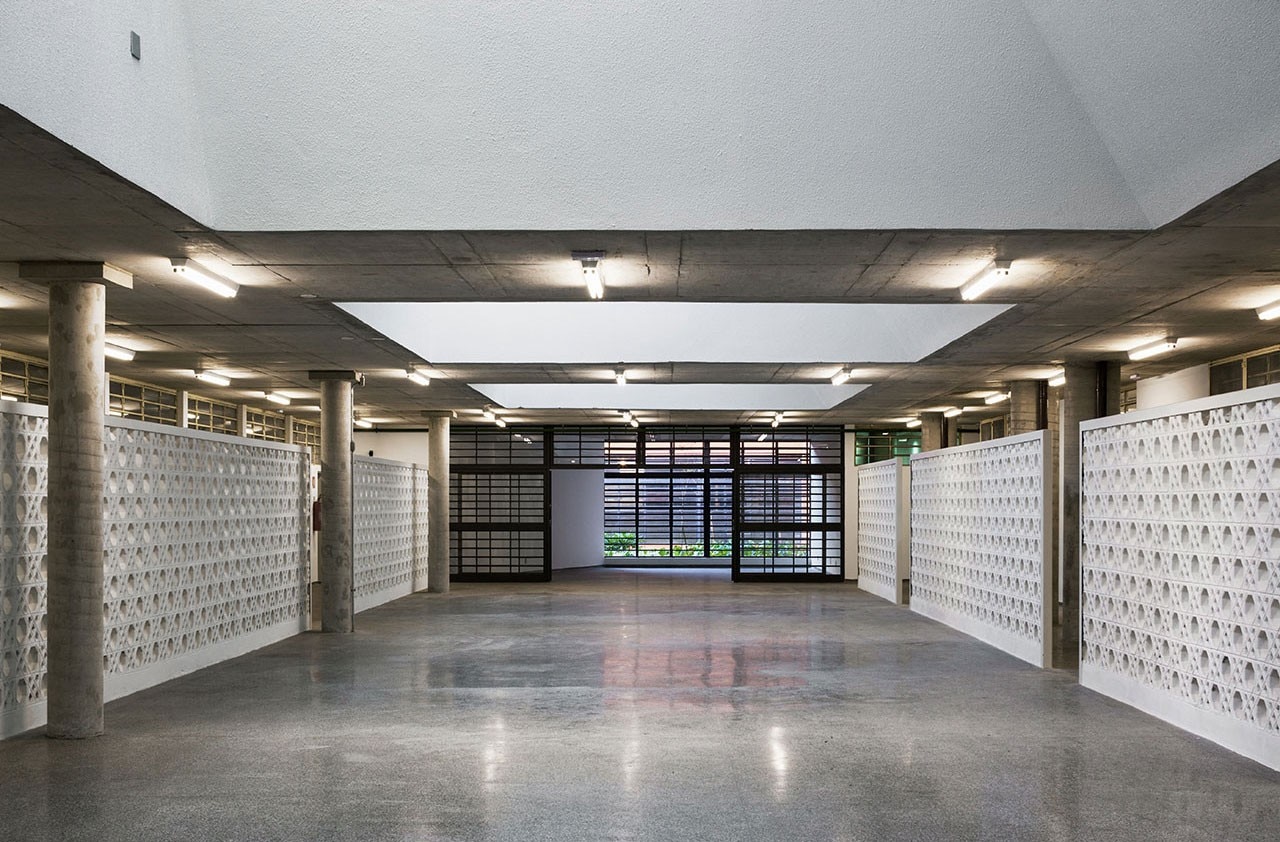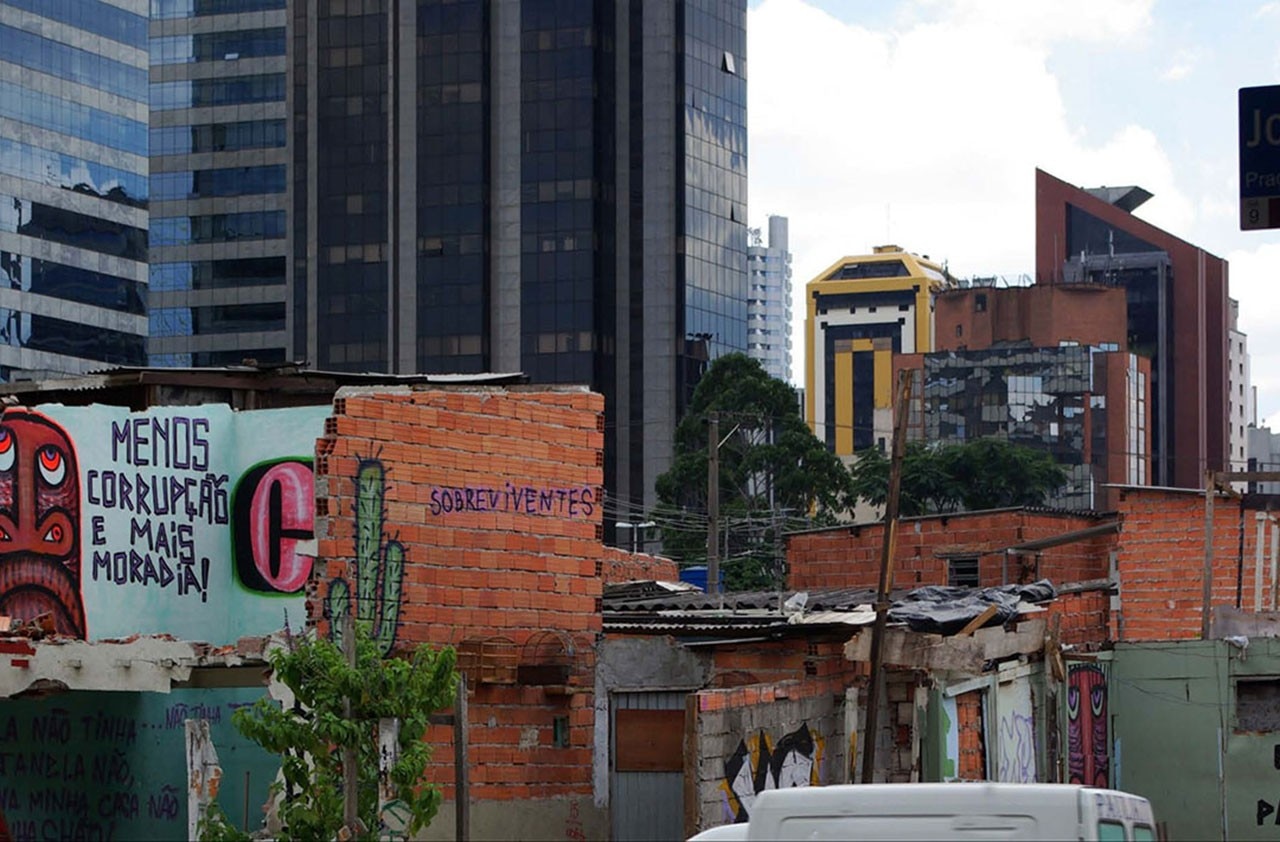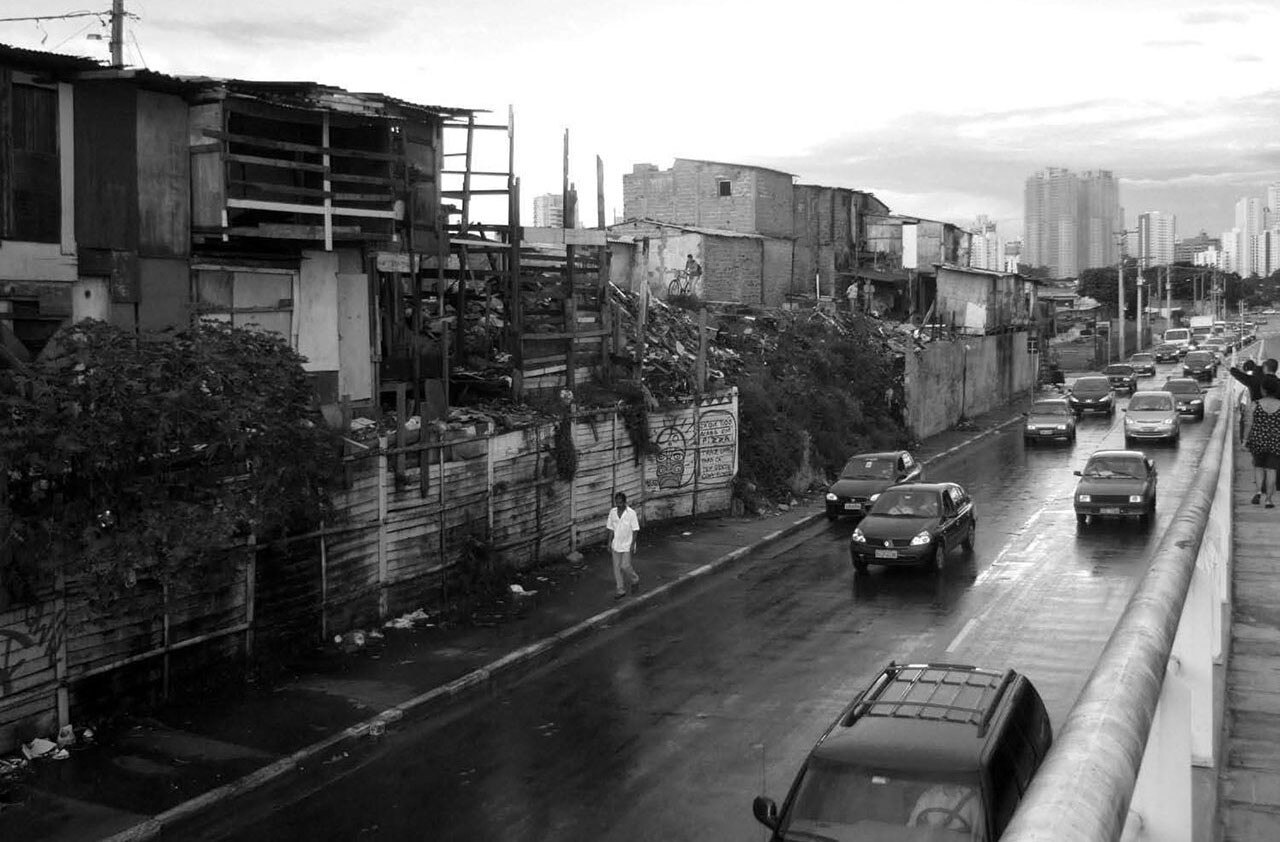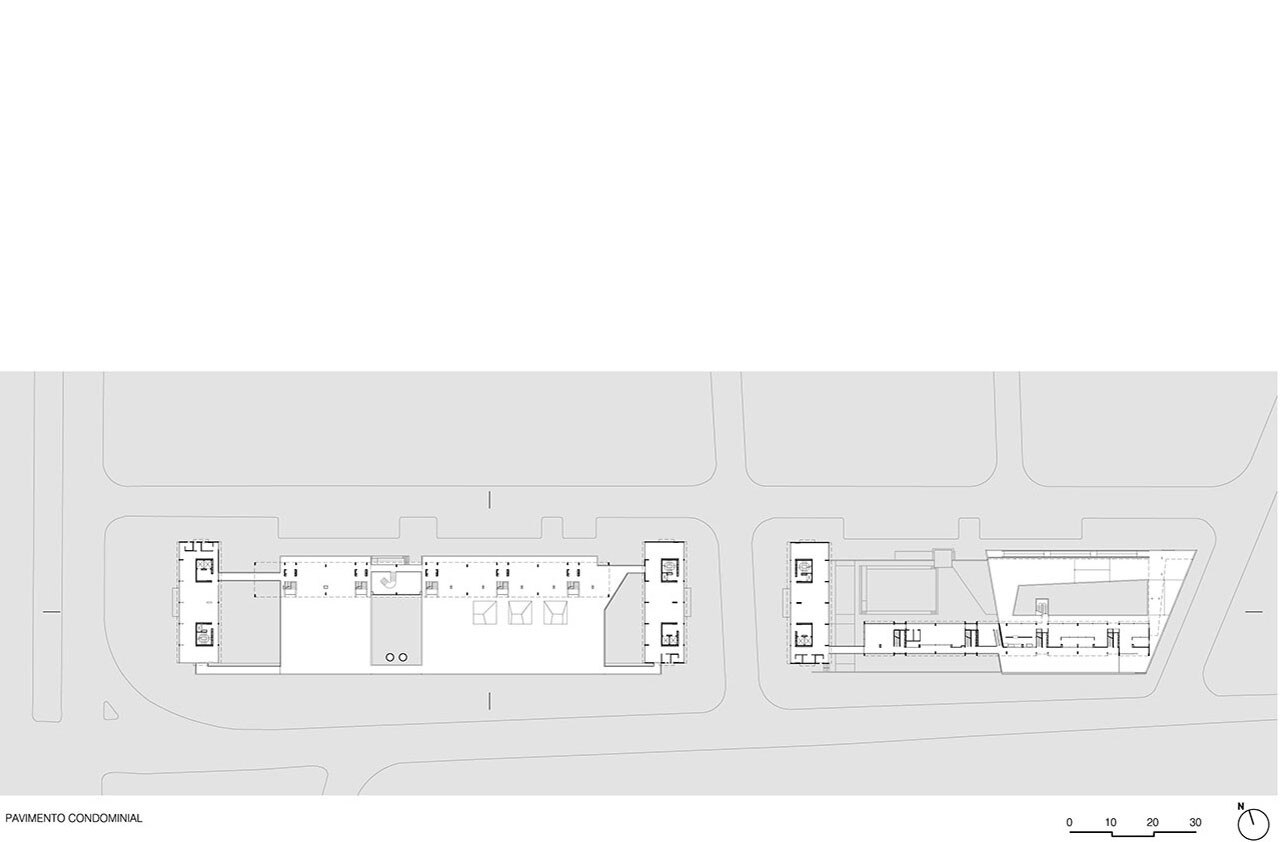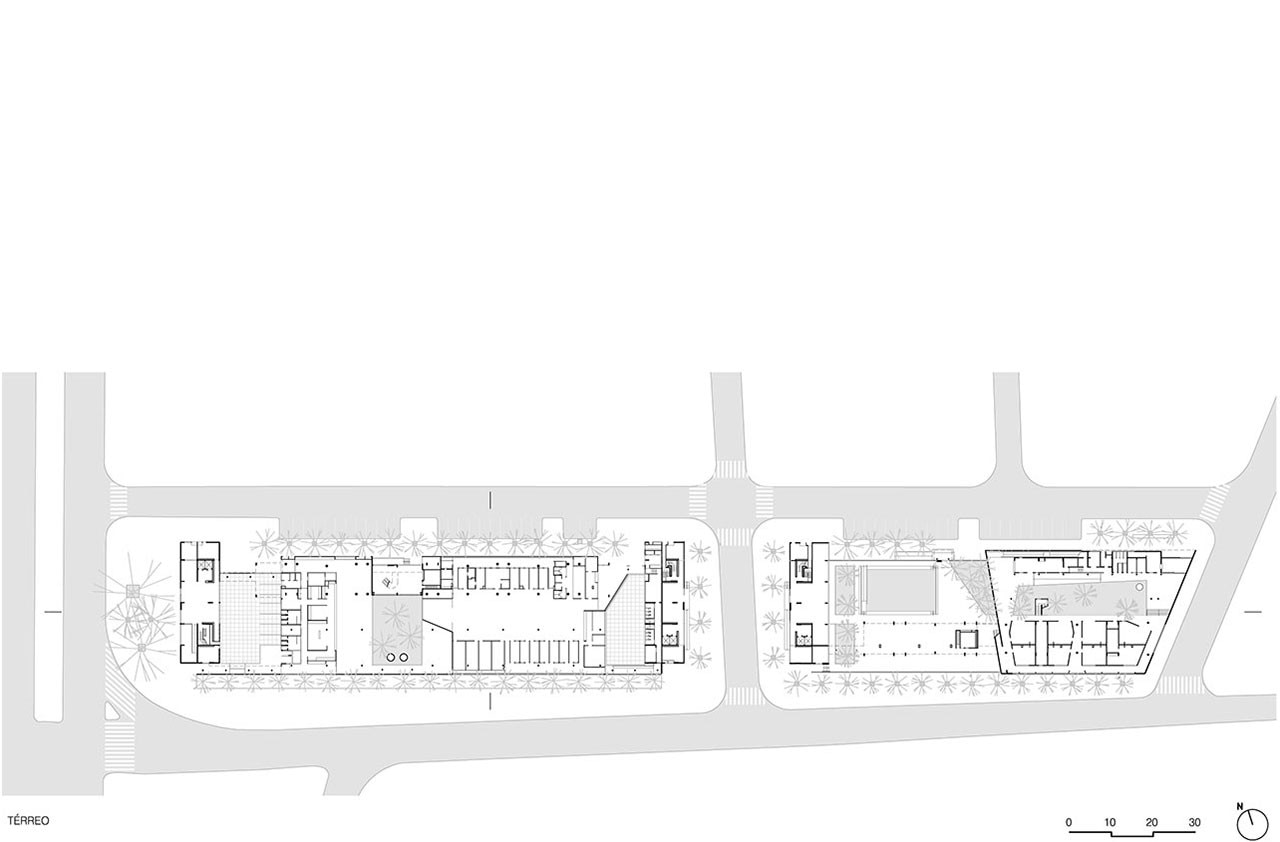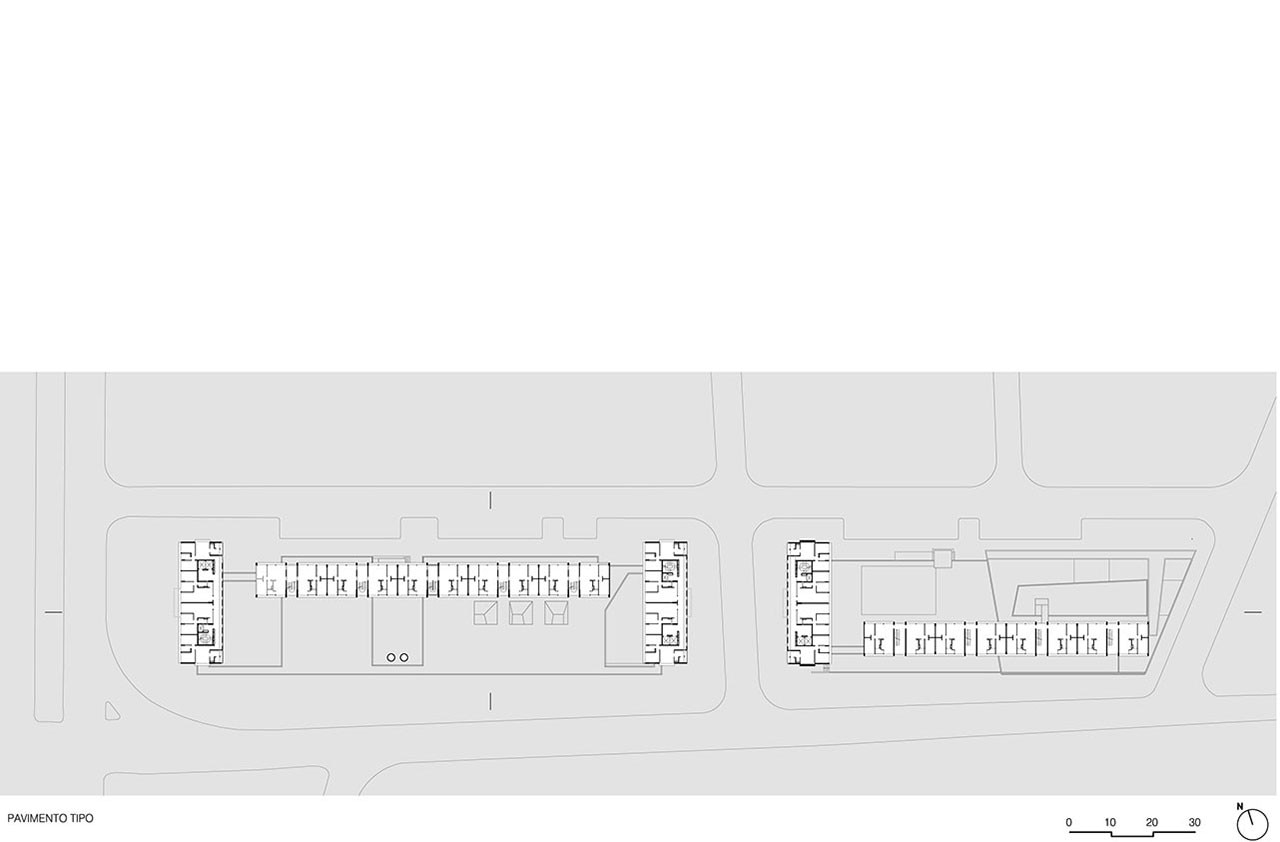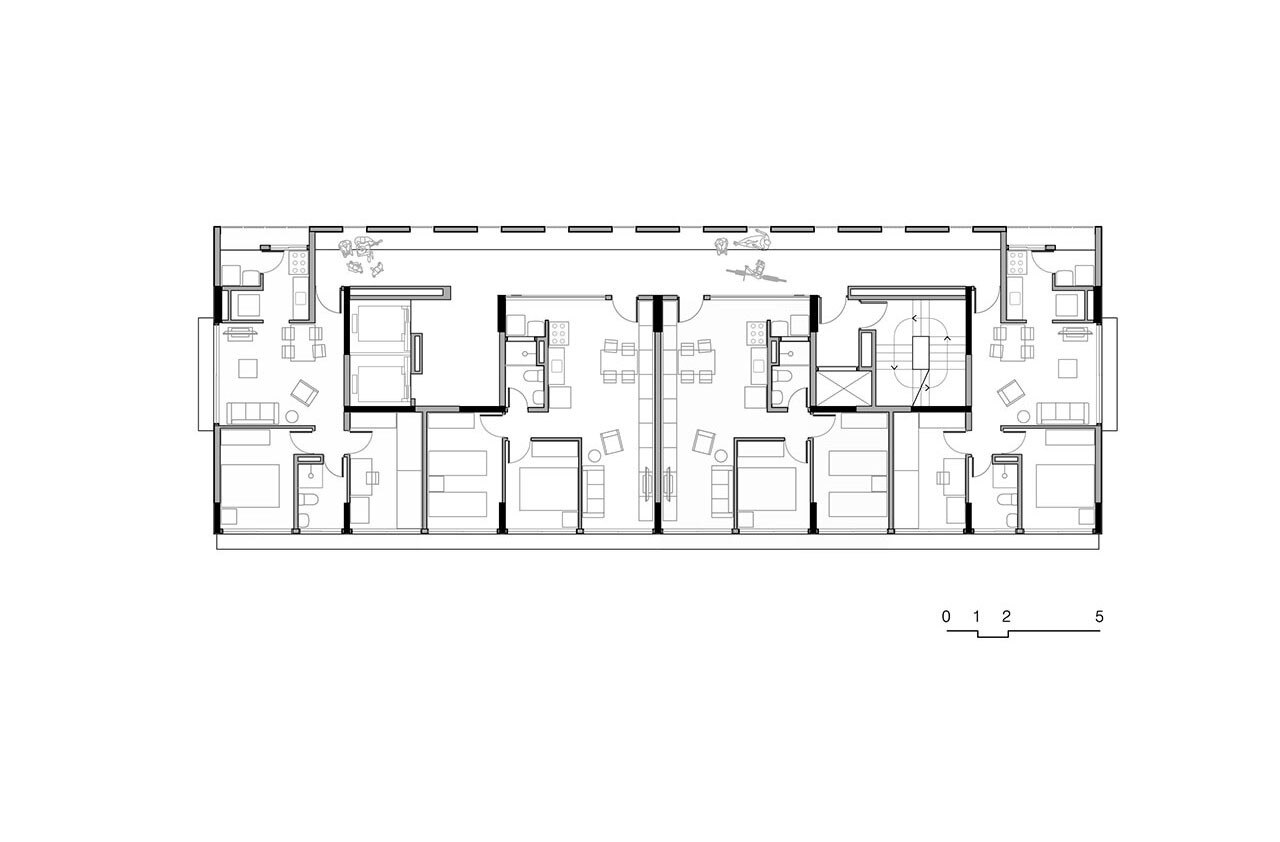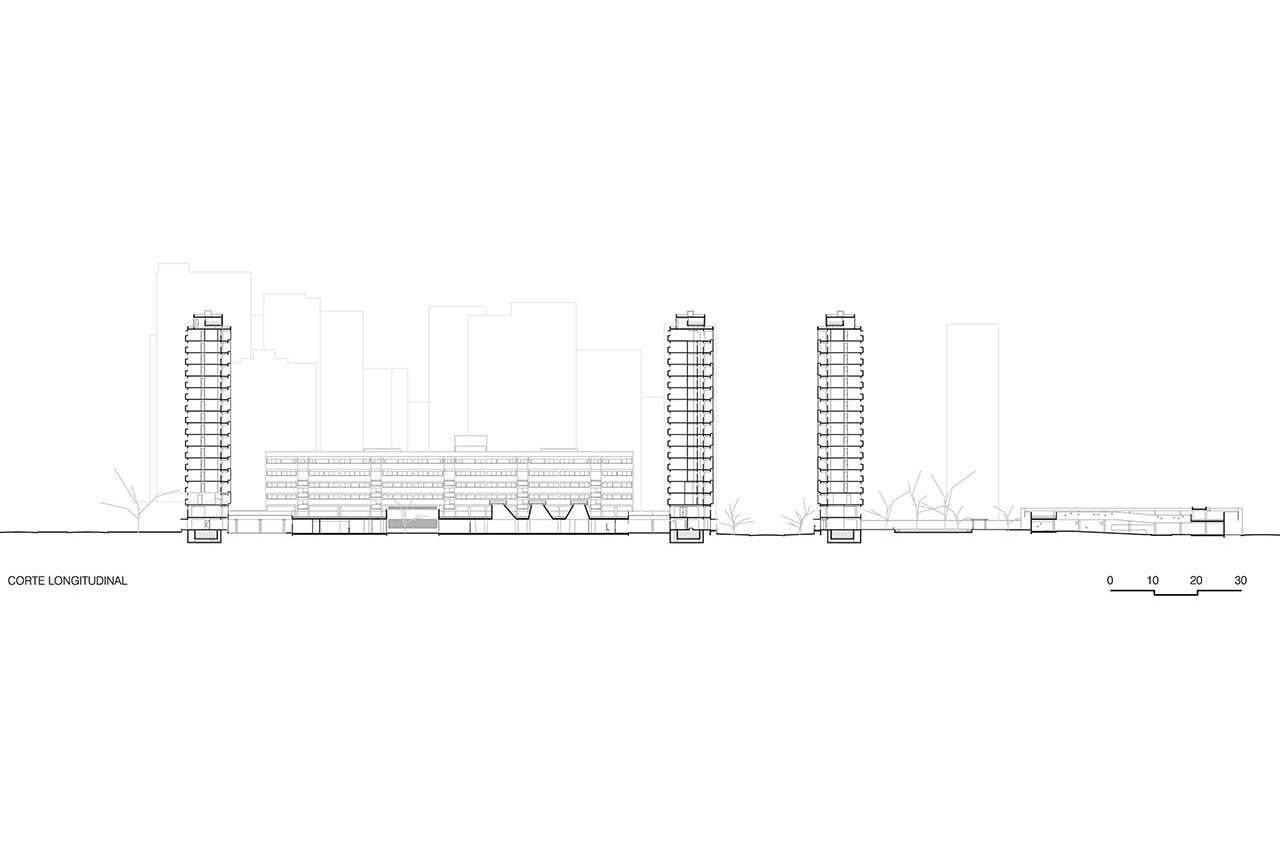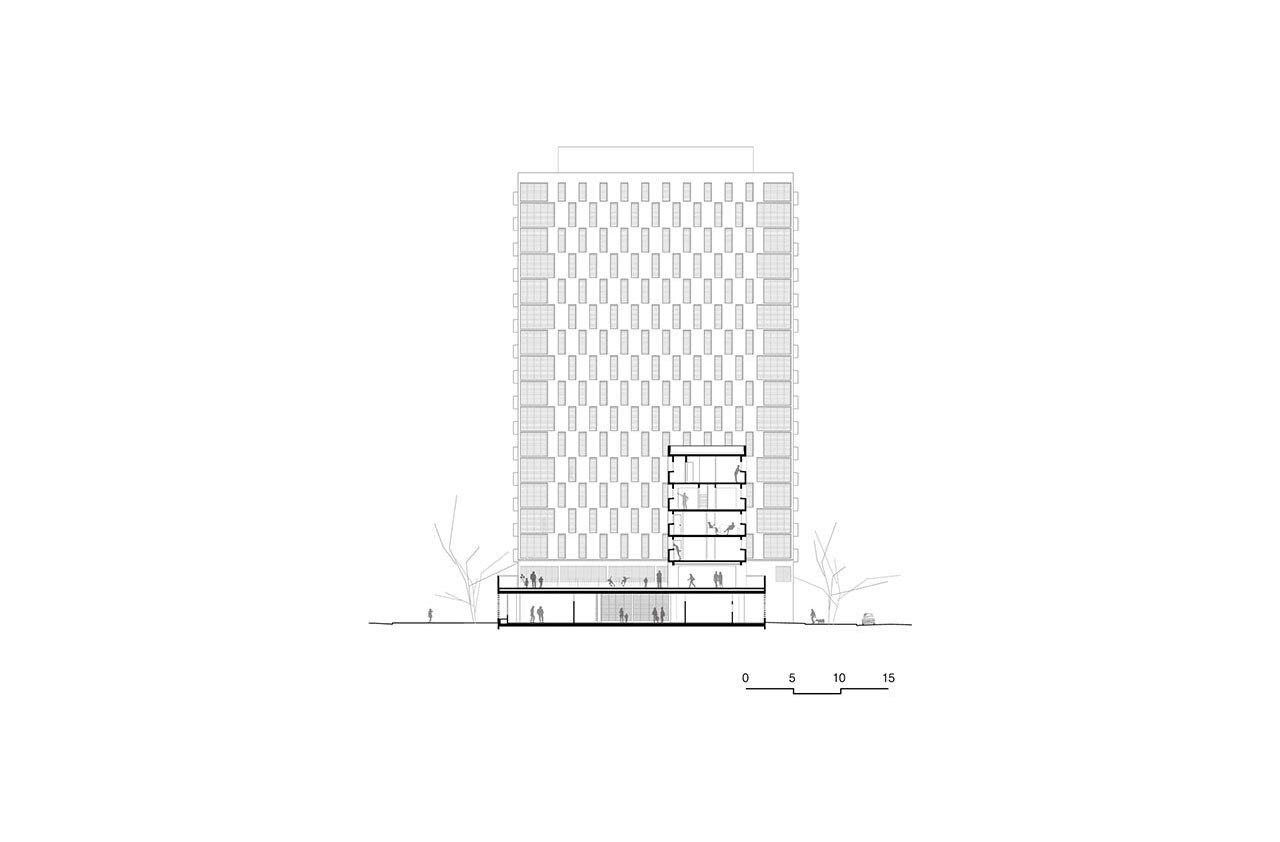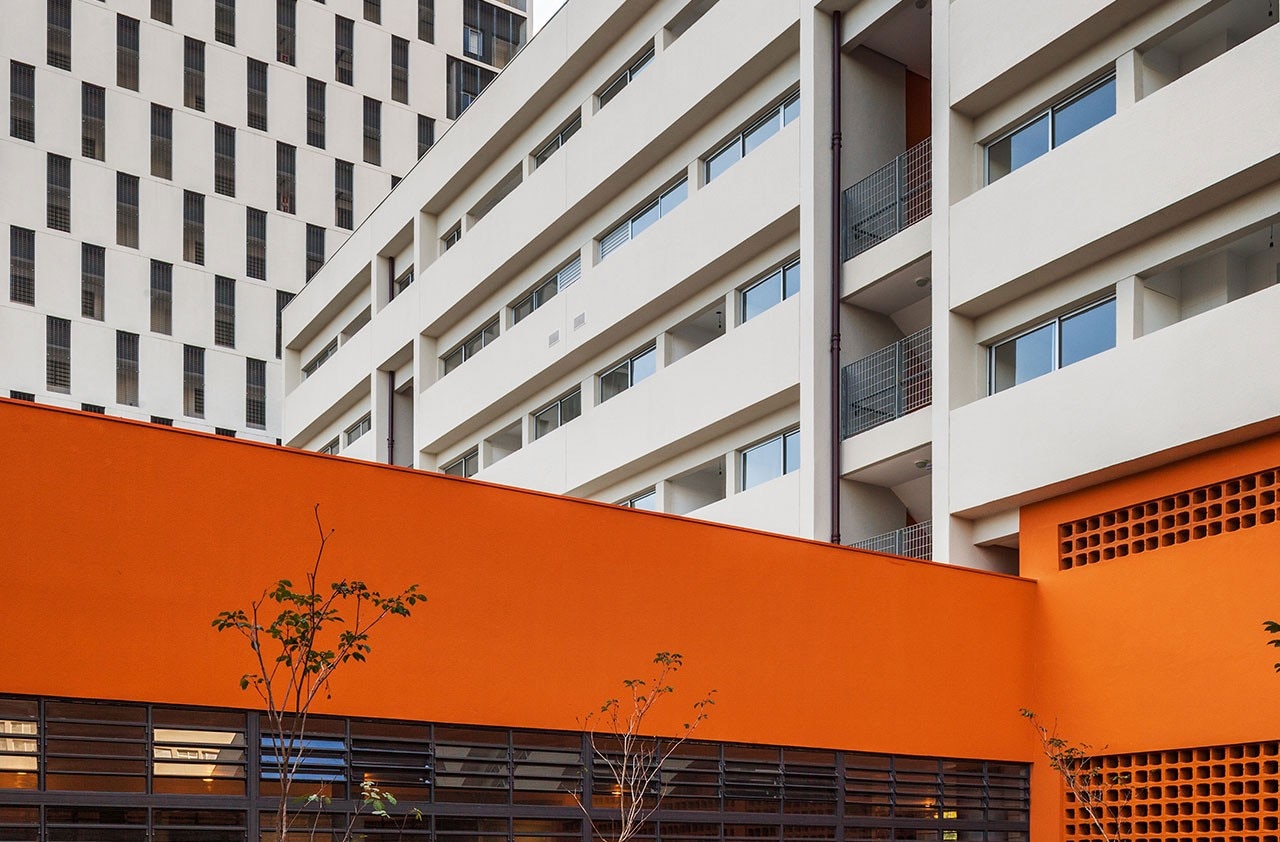 The gardens/courtyards of the public amenities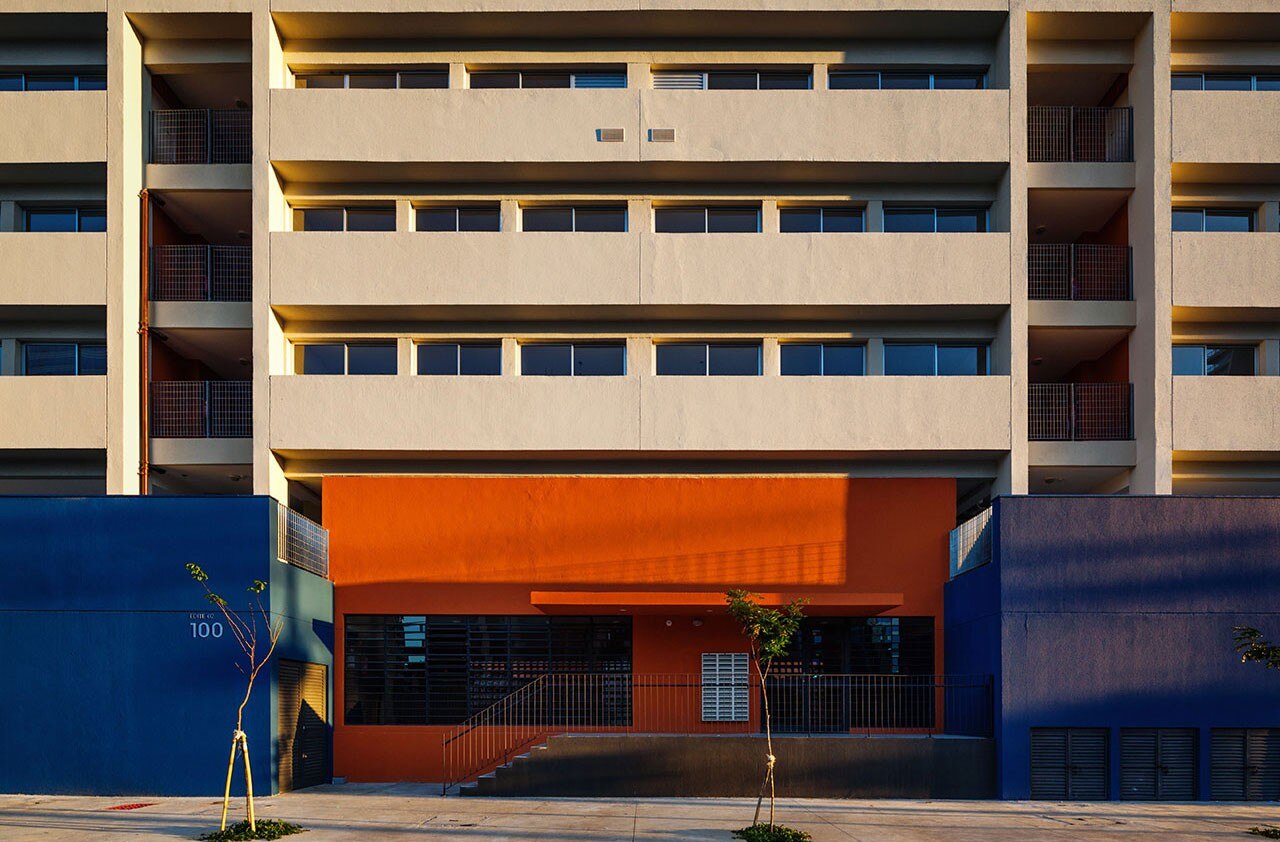 The communal areas are distinguished by colour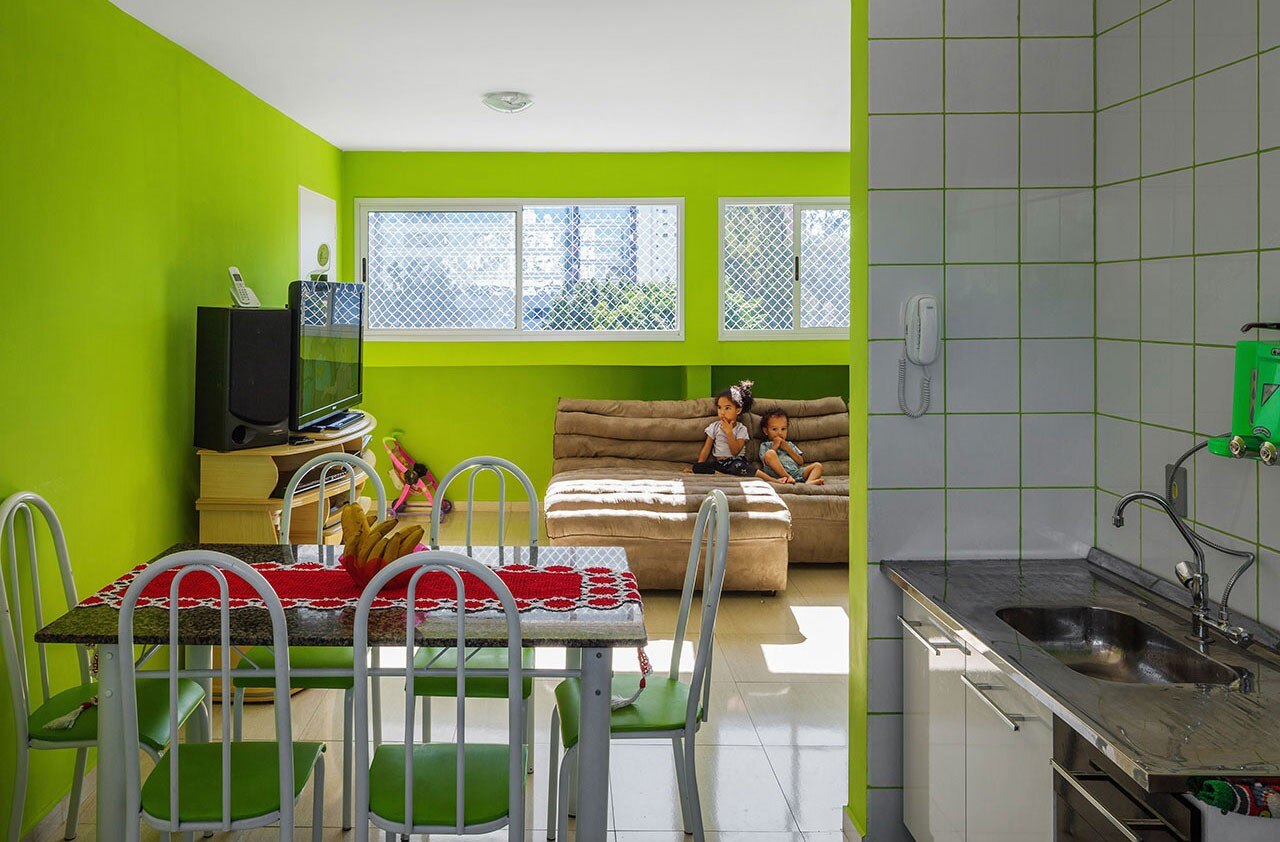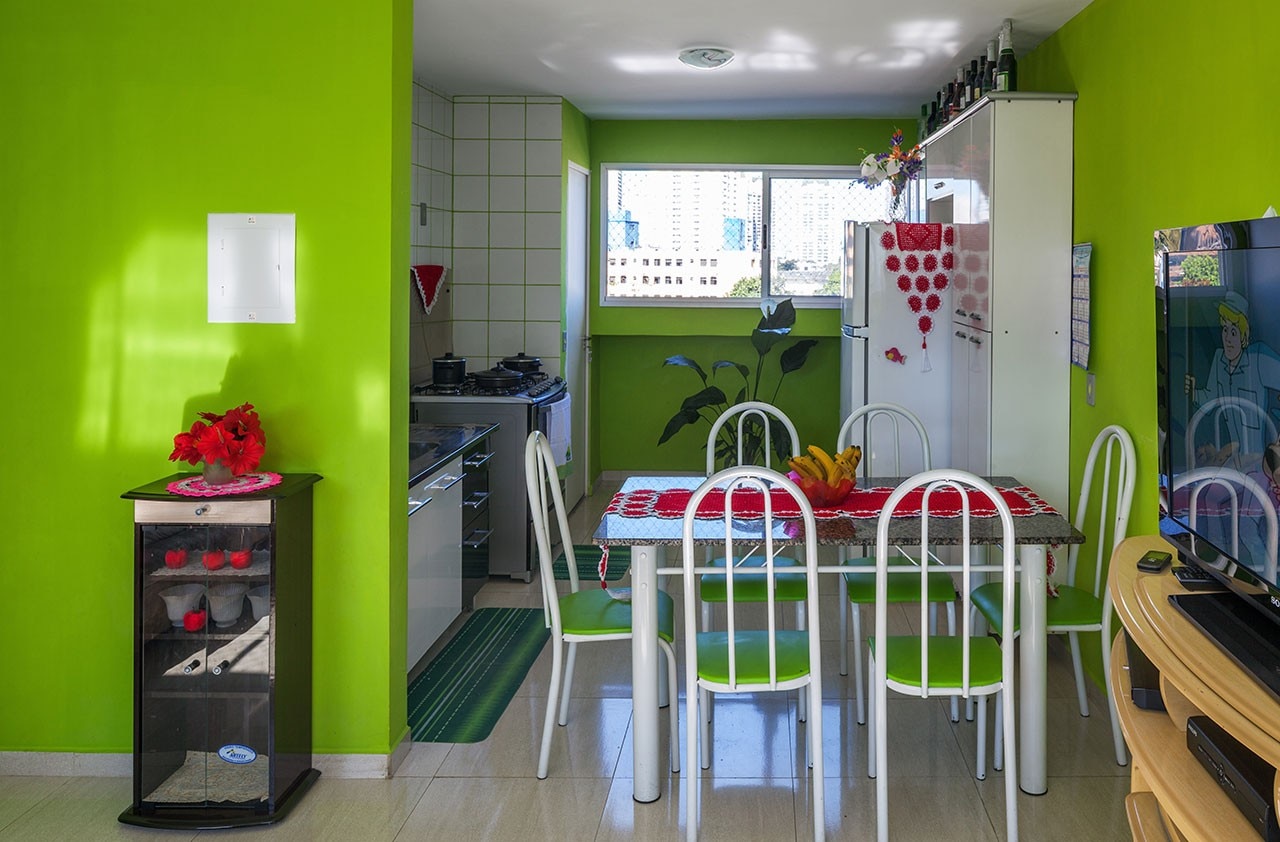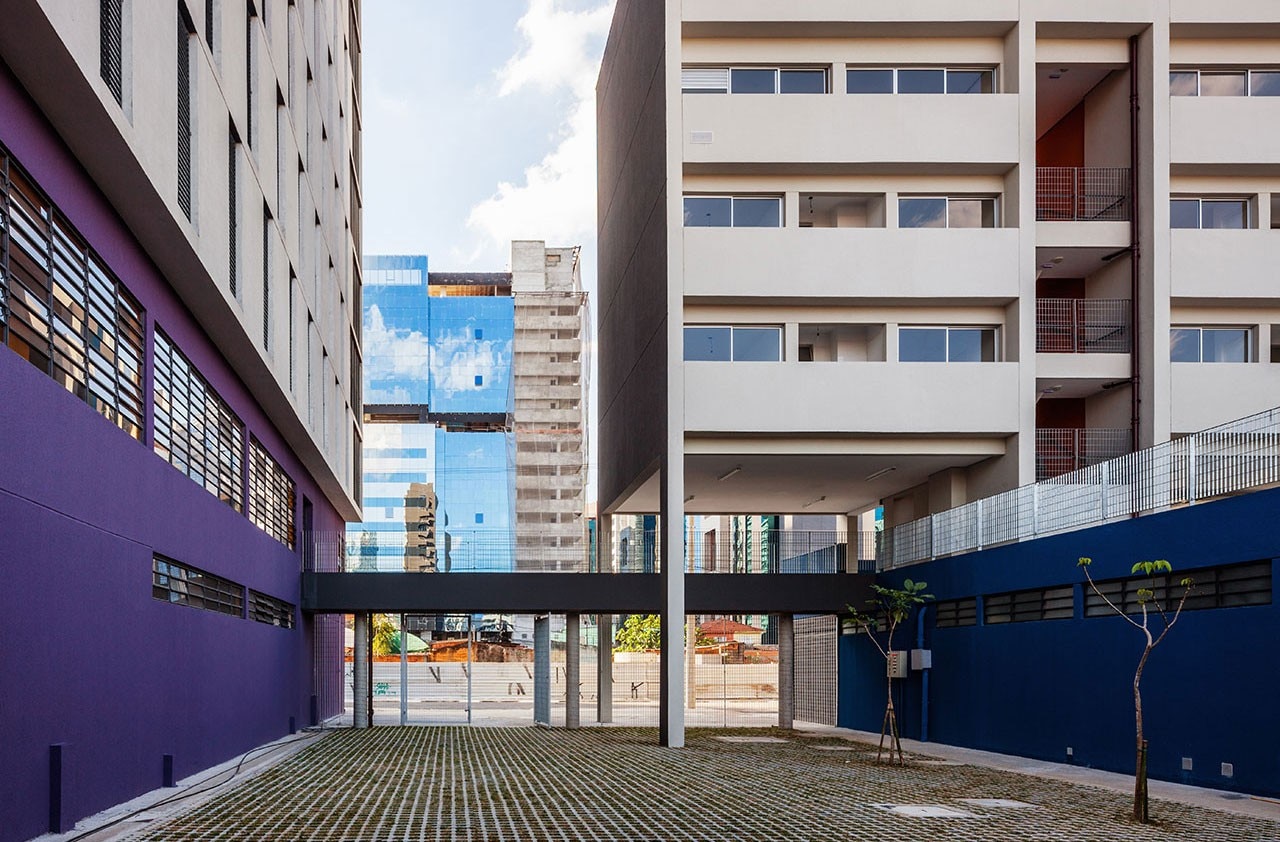 The link between the tower blocks and the longitudinal constructions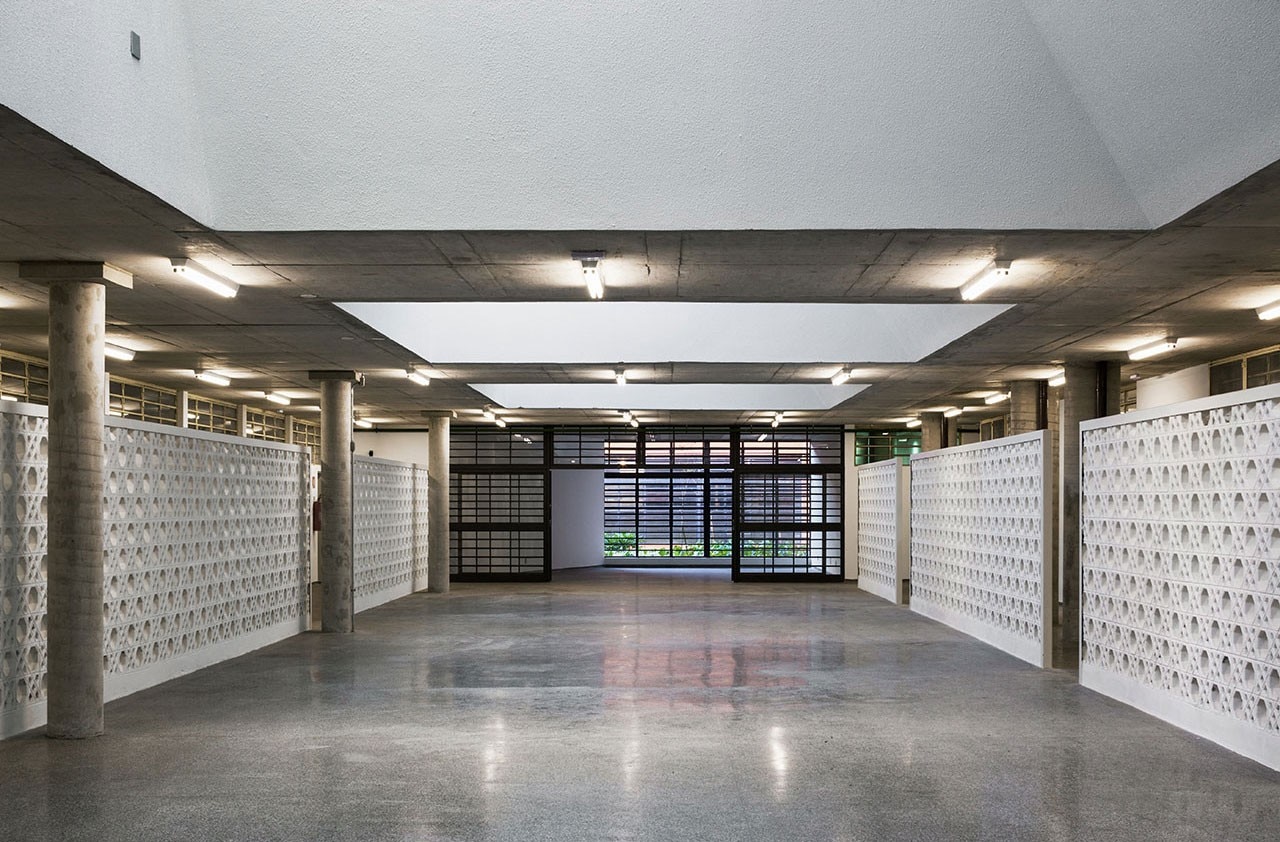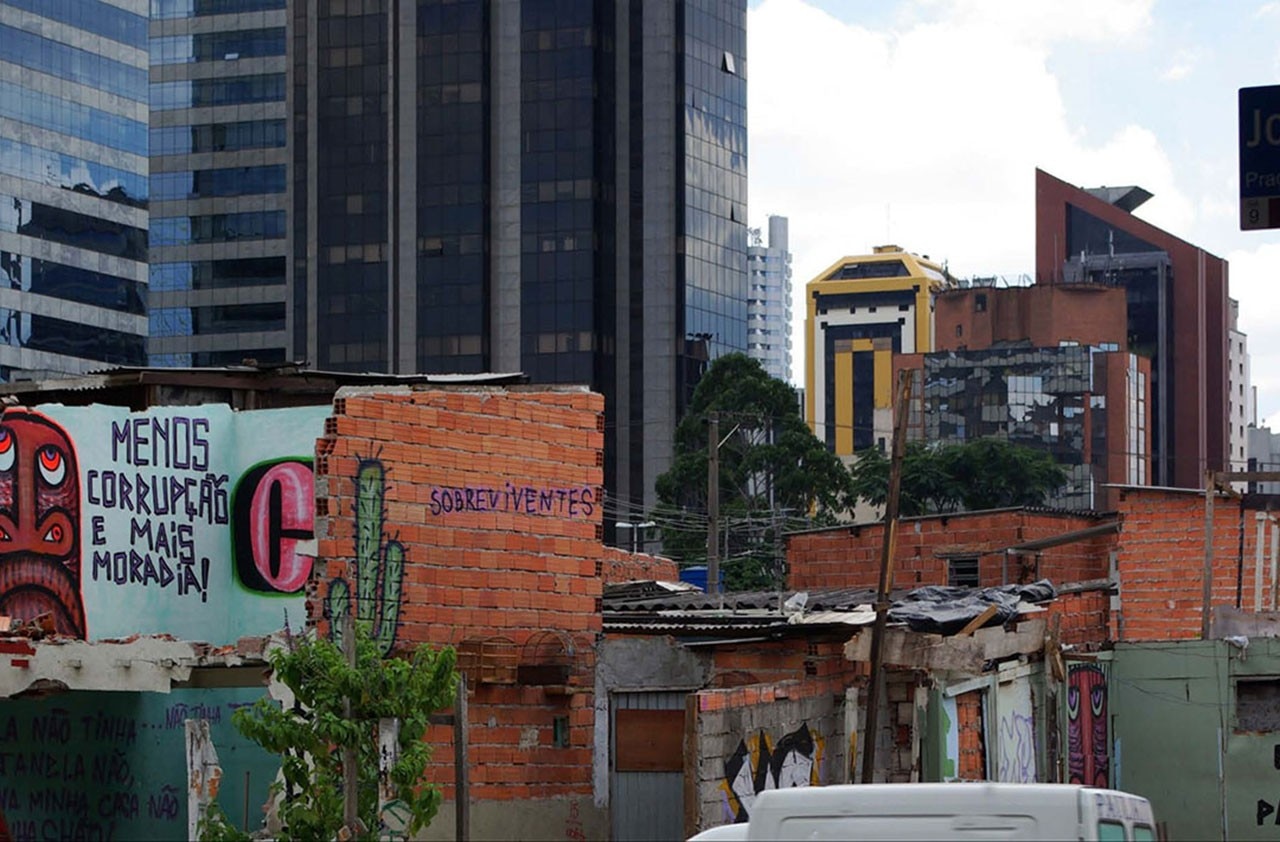 Slide 1
The former favela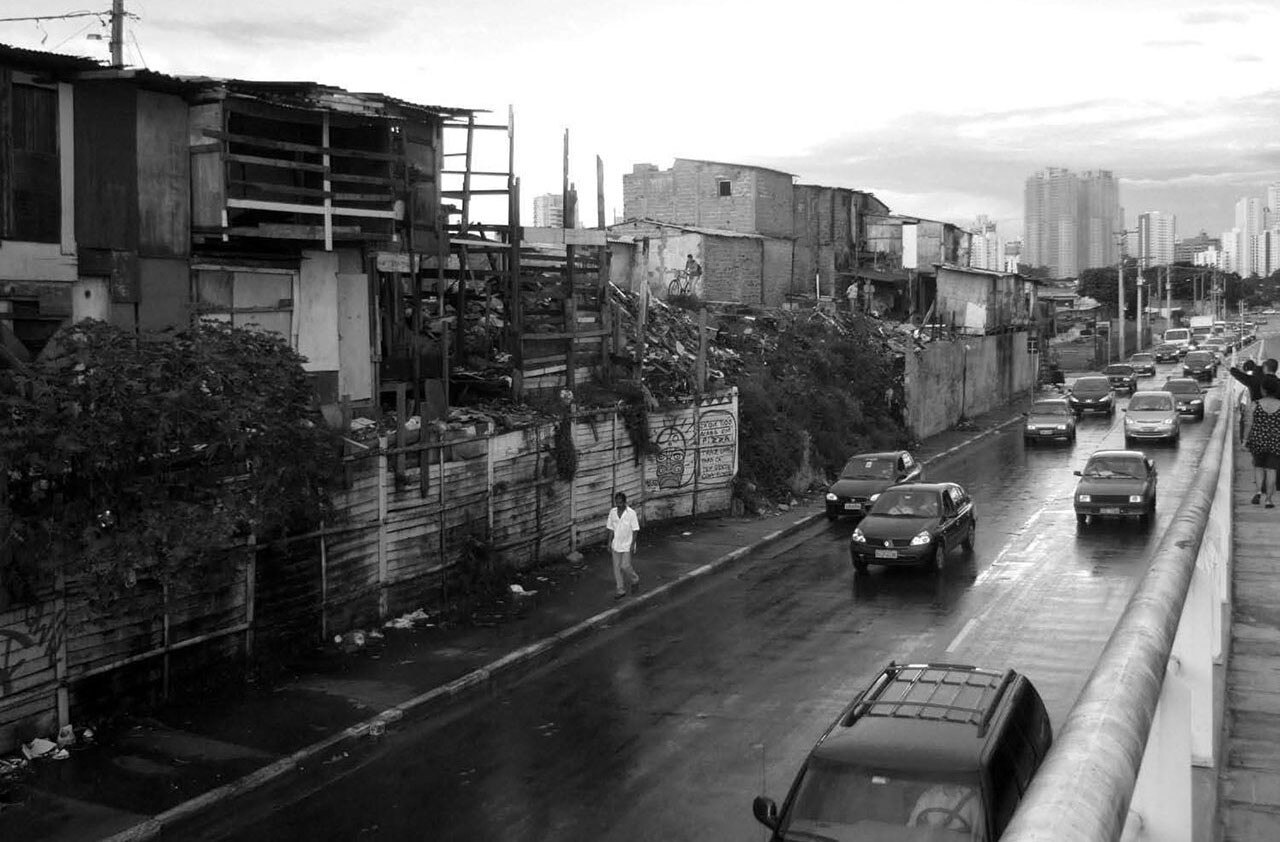 Slide 1
The former favela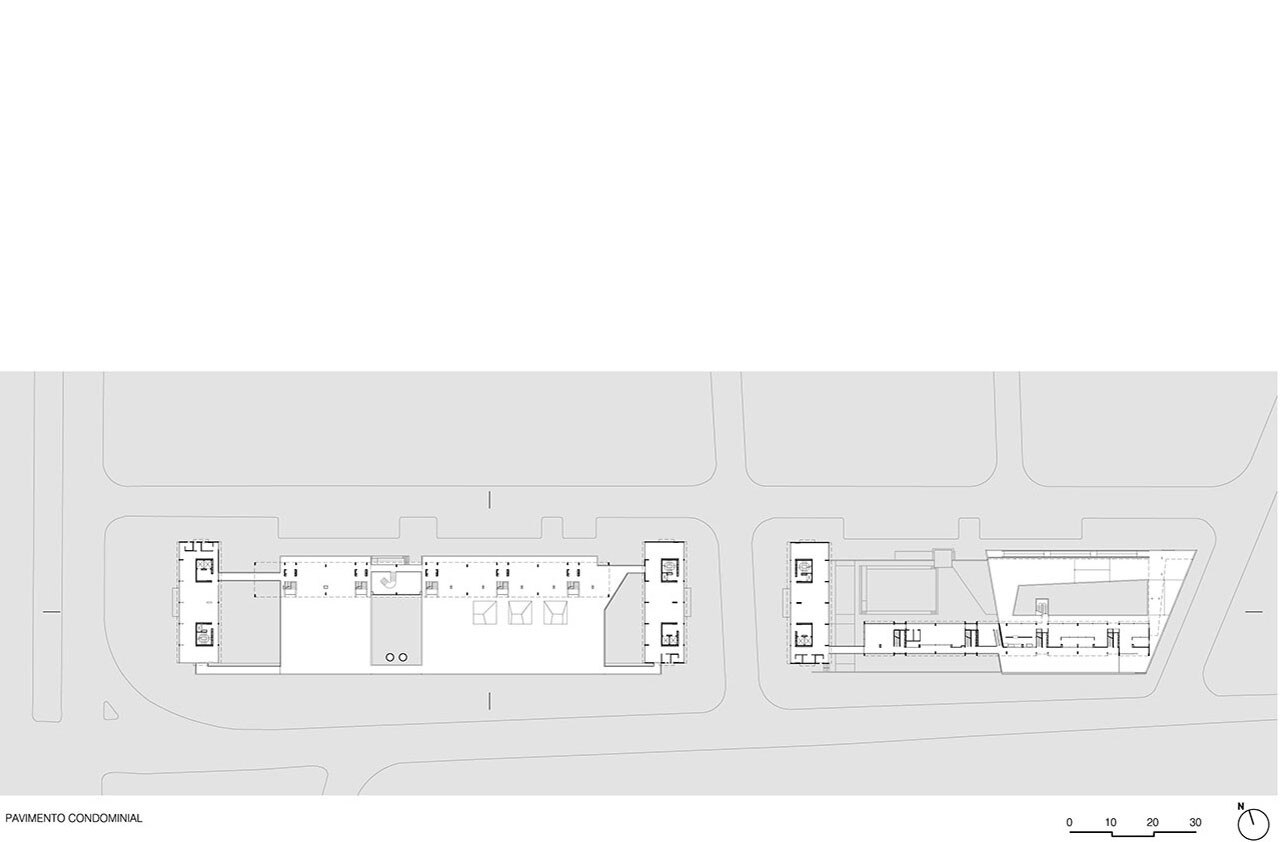 S:\MMBB Publicações\2013 04 Jd Eite - AU + PROJETO\260PUB_JE_desenhos PLANTA_CONDOMINIAL (1)
First floor plan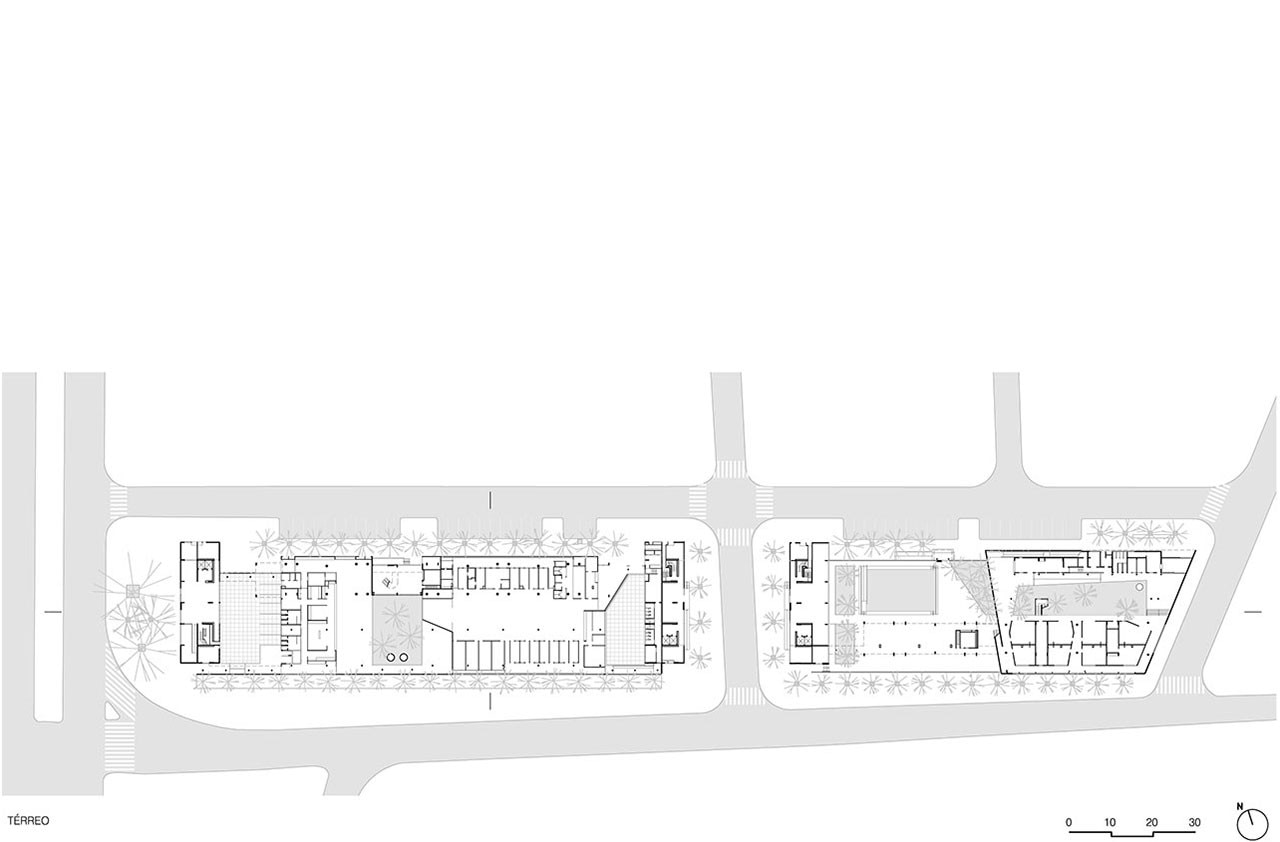 S:\MMBB Publicações\2013 04 Jd Eite - AU + PROJETO\260PUB_JE_desenhos PLANTA_TÉRREO (1)
Ground floor plan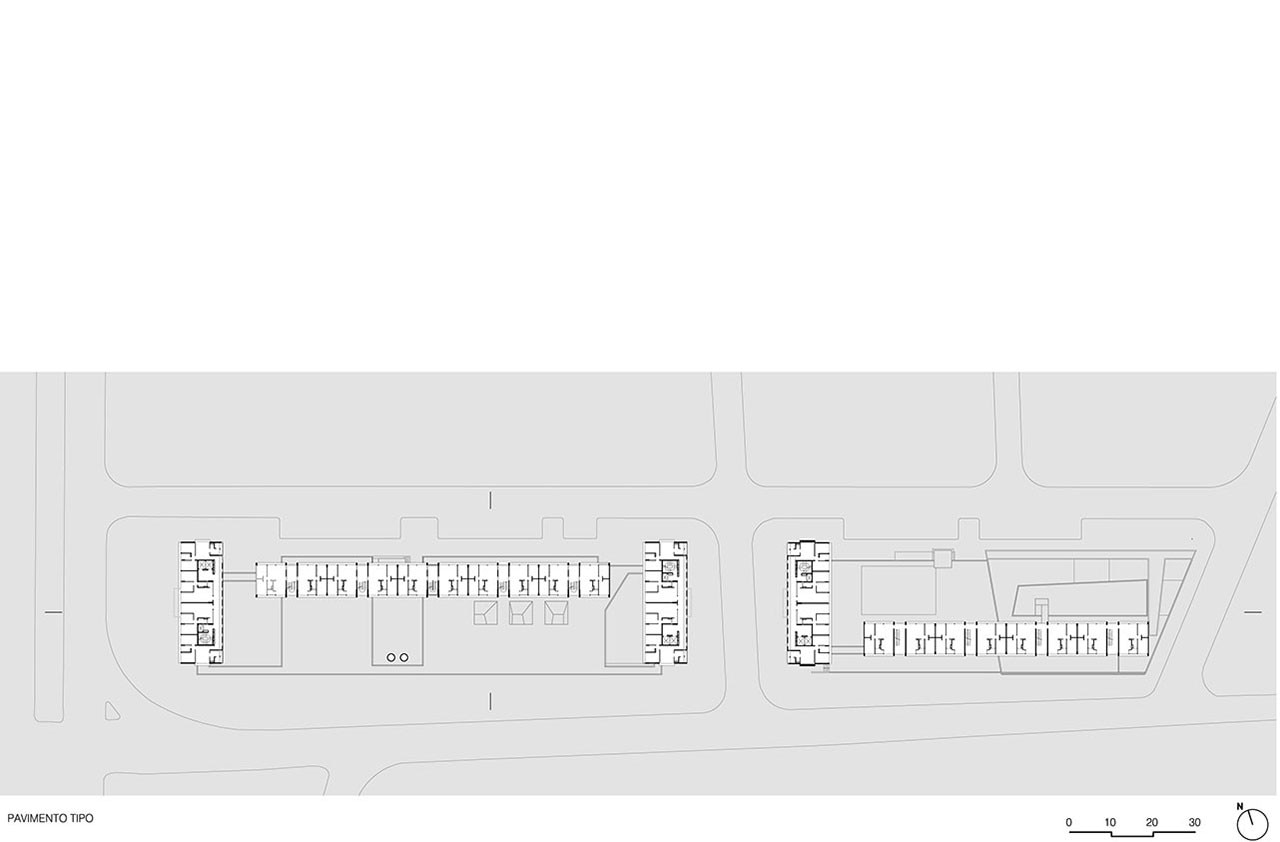 S:\MMBB Publicações\2013 04 Jd Eite - AU + PROJETO\260PUB_JE_desenhos PLANTA_TIPO (1)
Typical plan of the apartments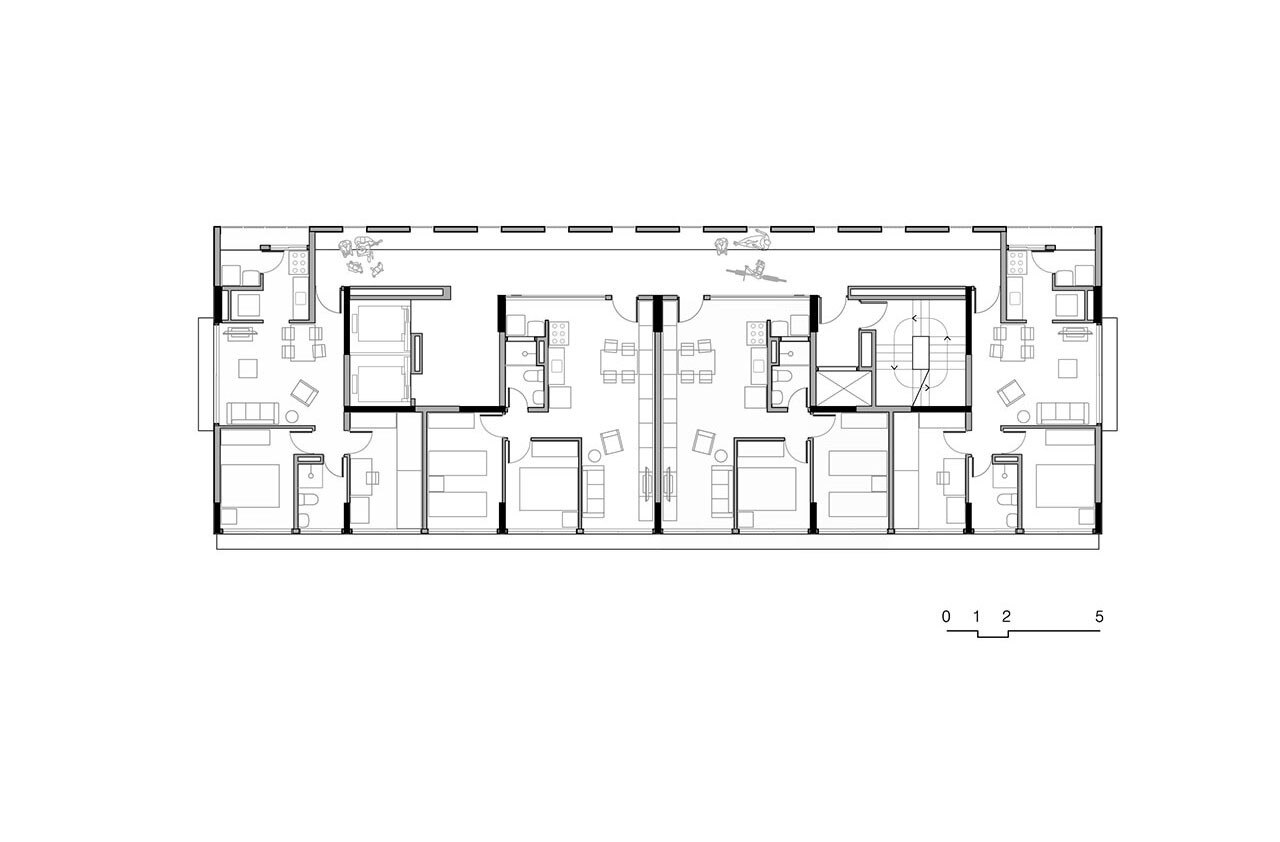 S:\MMBB Publicações\2013 04 Jd Eite - AU + PROJETO\260PUB_JE_tipologias Unidades - 1-200 (1)
Tower typical plan