"Everything Loose Will Land", an exhibition on view at the Schindler House in West Hollywood through 4 August, explores the fluid relationship between architecture and other visual arts in 1970s Los Angeles. Curated by Sylvia Lavin, the show borrows its title and subtle irony from a wisecrack attributed to Frank Lloyd Wright: 'Tip the world over on its side and everything loose will land in Los Angeles.'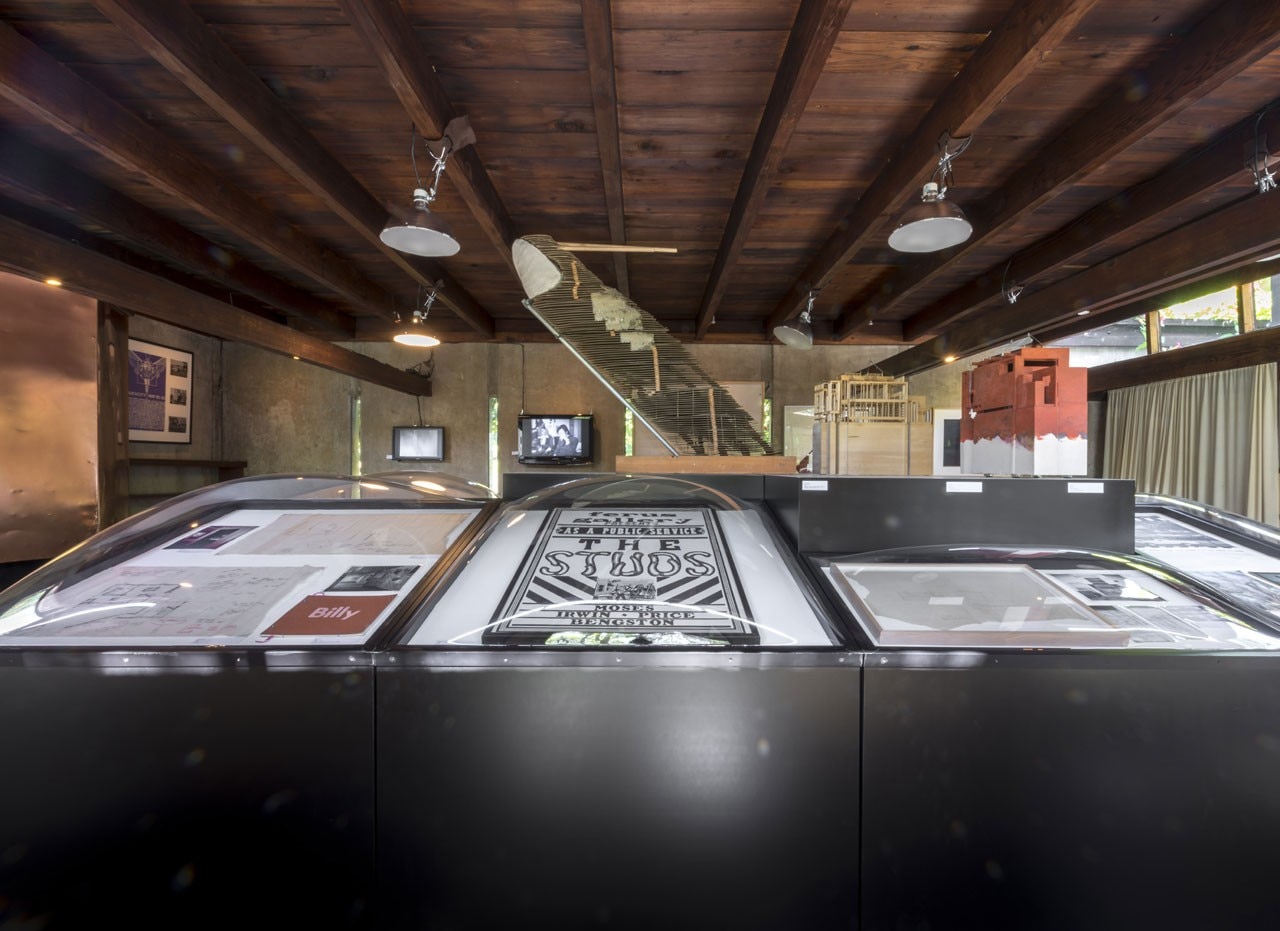 On paper, the contents of this show fall on all four margins of a main text, often in the areas reserved for footnotes. What makes "Everything Loose Will Land" a successful and engaging exhibition is that it avoids being a survey of well-known works by well-known artists and architects. The nametags on displayed projects sometimes bear obscurities, but even when the opposite is true (Bruce Nauman, Ed Ruscha, Eric Owen Moss, Denise Scott Brown and others make big appearances), it's obvious that "Everything Loose Will Land" is an openly deeper dig into lesser-known connections.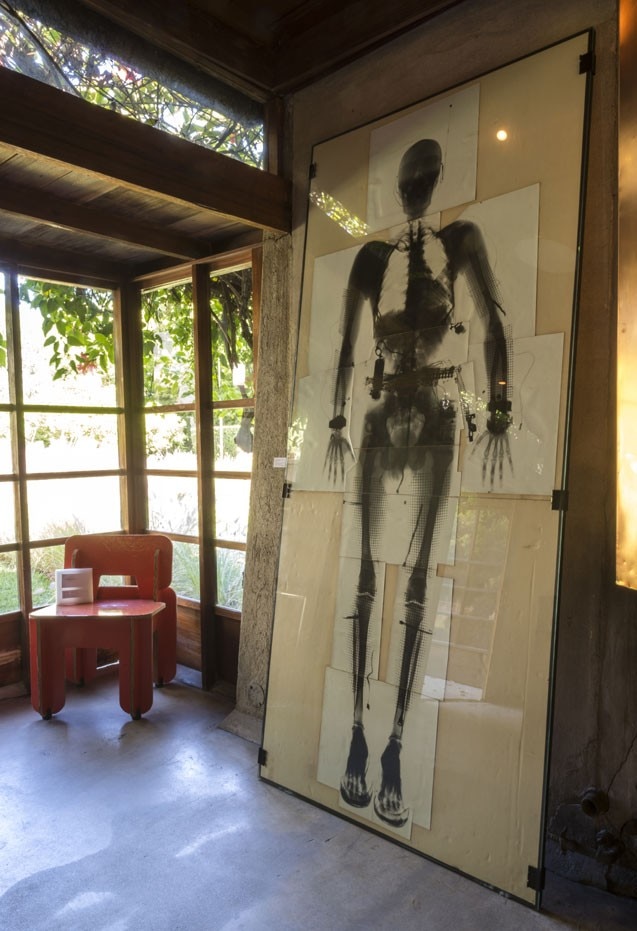 To its credit, the show isn't afraid of appearing dense, smart, and researched with the enthusiasm of an academic. The assumption seems to be that the obvious is either known or easily acquired by viewers — a Google search on a smart-phone is reasonable expectation for today's exhibition-goers. Many of the works on display are making debut public appearances. In that, given all of the new information the show relays, it's surprisingly easy to get lost in it, without getting lost altogether.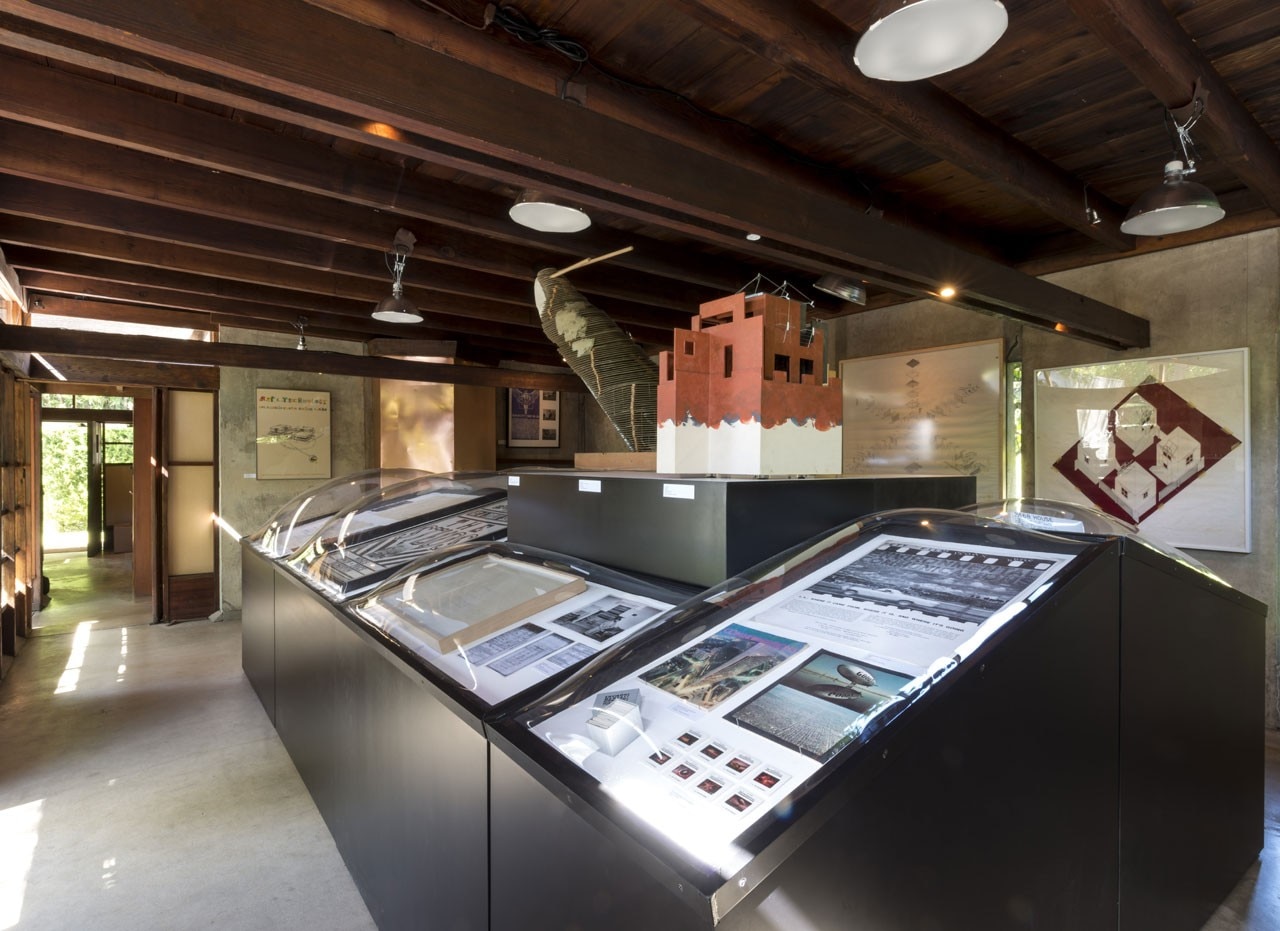 Divided into four chapters, "Everything Loose Will Land" concentrates on the Lumens, Procedures, Users, and Environments of the time period in question. Take a word like 'Users' It is, of course, as familiar and loaded as the word 'Loose' (loose marbles, loose morals, loose lips, loose ends). It's a clever and unusual thing to categorize, say,  Frank Gehry and Judy Chicago under a heading like this, not only because the two aren't an obvious couple, but because the heading can be seen as dismissive. As it turns out, it isn't dismissive of the artists/architects in question, or of their work. But it does play on the interesting theme of 'dismissal' — not least of L.A. as a cultural hub — that runs throughout.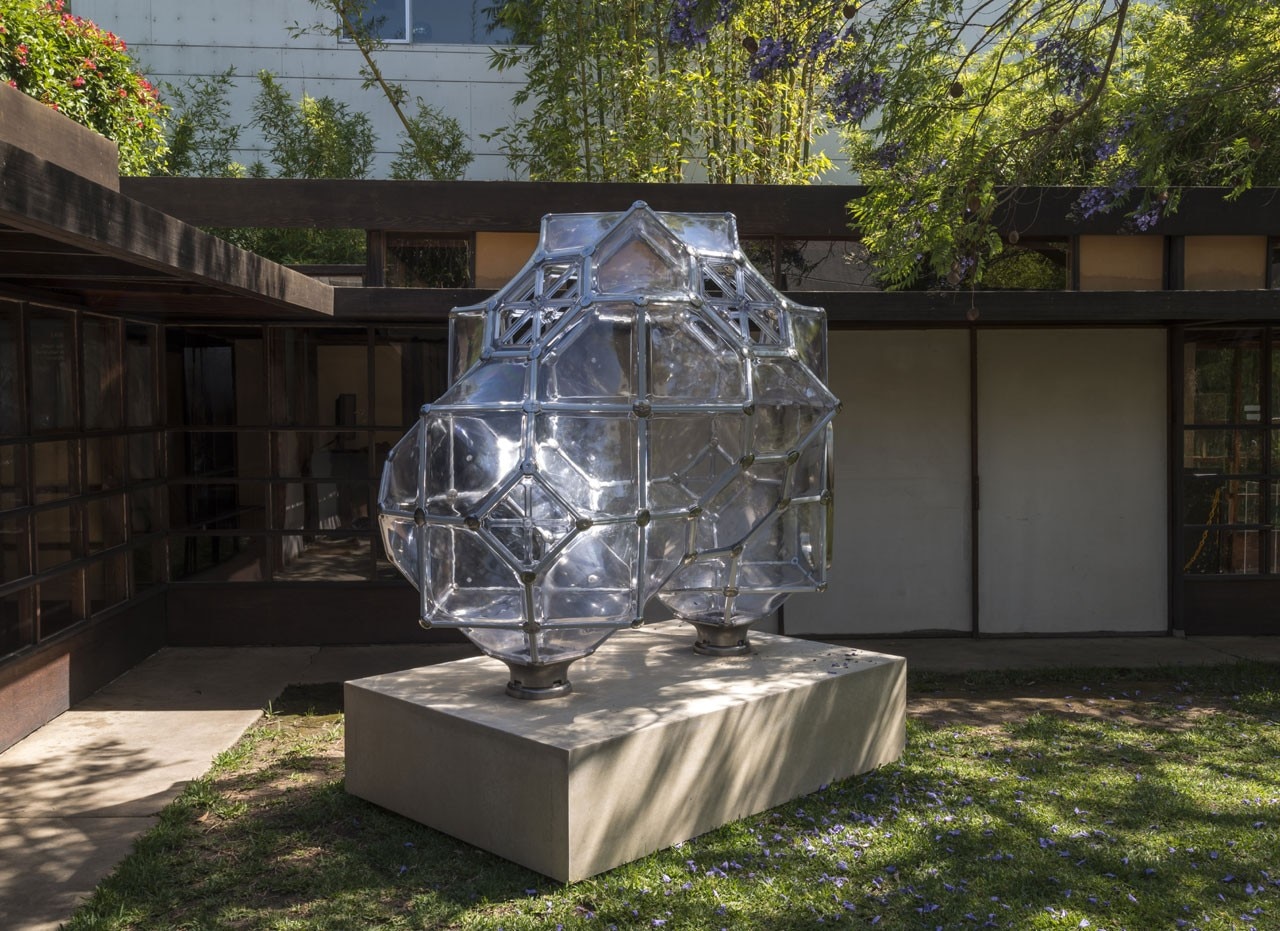 As one example, Lavin presents Judy Chicago in collaboration with artist Miriam Shapiro and other students and female artists related to the Feminist Art Program at California Institute of the Arts (CalArts). In 1972, Chicago, Shapiro et al famously sited their experimental art project, Womanhouse, inside an abandoned house in Hollywood, which was set to be demolished. Serving as an installation and performance space for three months, Womanhouse is iconic in feminist art — brought up often as reference, broken record style. By including it in "Everything Loose Will Land", Lavin asks the pointed question of why it is basically unheard of in the canons of architecture, even if architecture was explicitly part of the concept.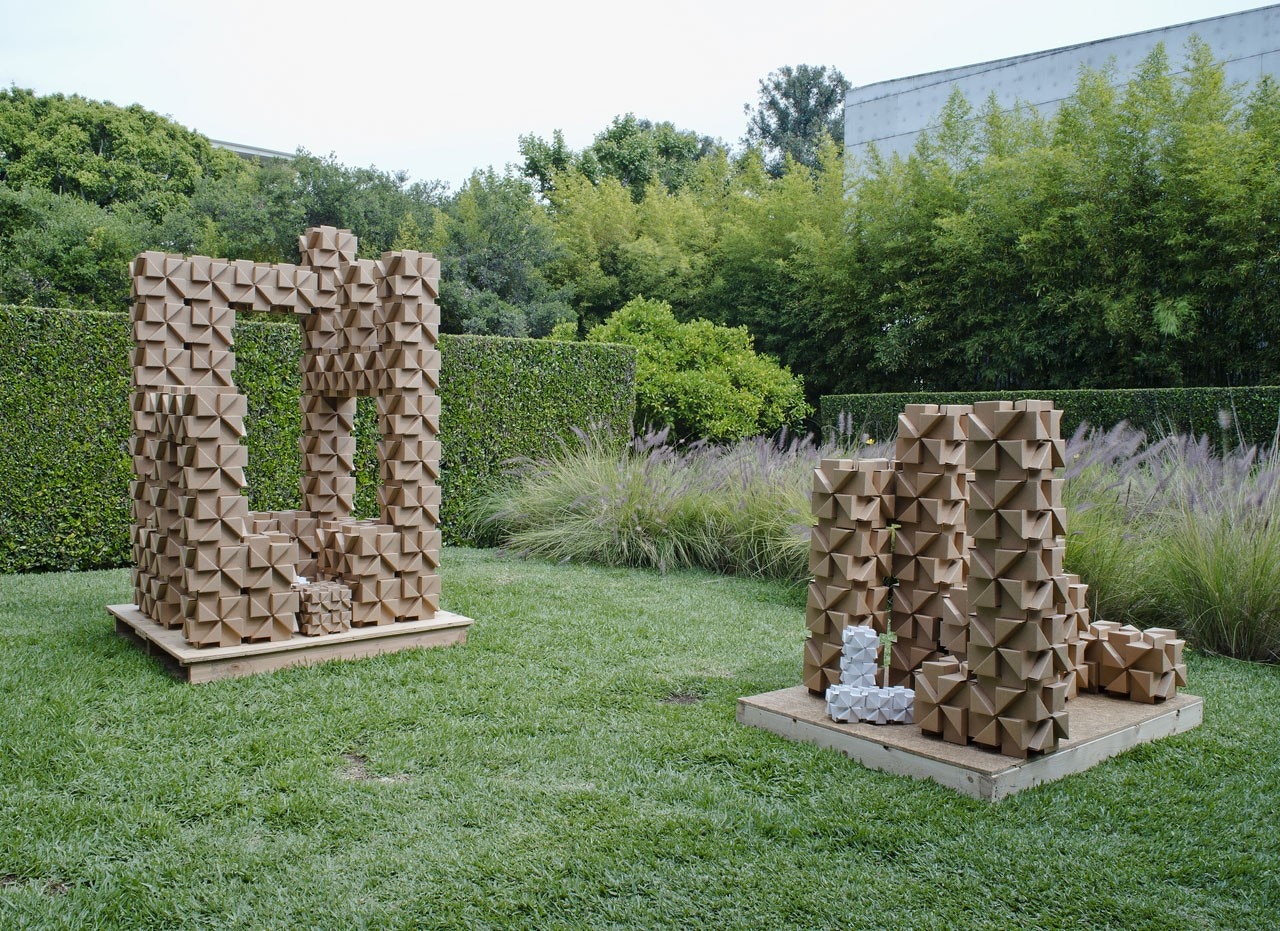 Taking on a slightly different tone under the same heading, Lavin presents the 1977 collaboration between Frank Gehry and Ed Ruscha by way of the Ruscha House plan, elevation, and floor plan. Lavin lets the viewer in on the fact that Ruscha considers himself designer of the home, and regards Gehry's sketches for it only as evidence of the architect's technical assistance, offered pro bono. This project is another interesting look at Gehry before 'Gehry' and a satisfying glimpse at an early, personal relationship between two current household names. It also reads with the thrill of architecture gossip, with a setting unique to Southern California: a desert site with no street address, which Ruscha located from the window of a helicopter. Gehry's drawings use geographical coordinates and real estate parcel numbers to specify the 'location,' which at that time had all the presence of one tree falling in the forest.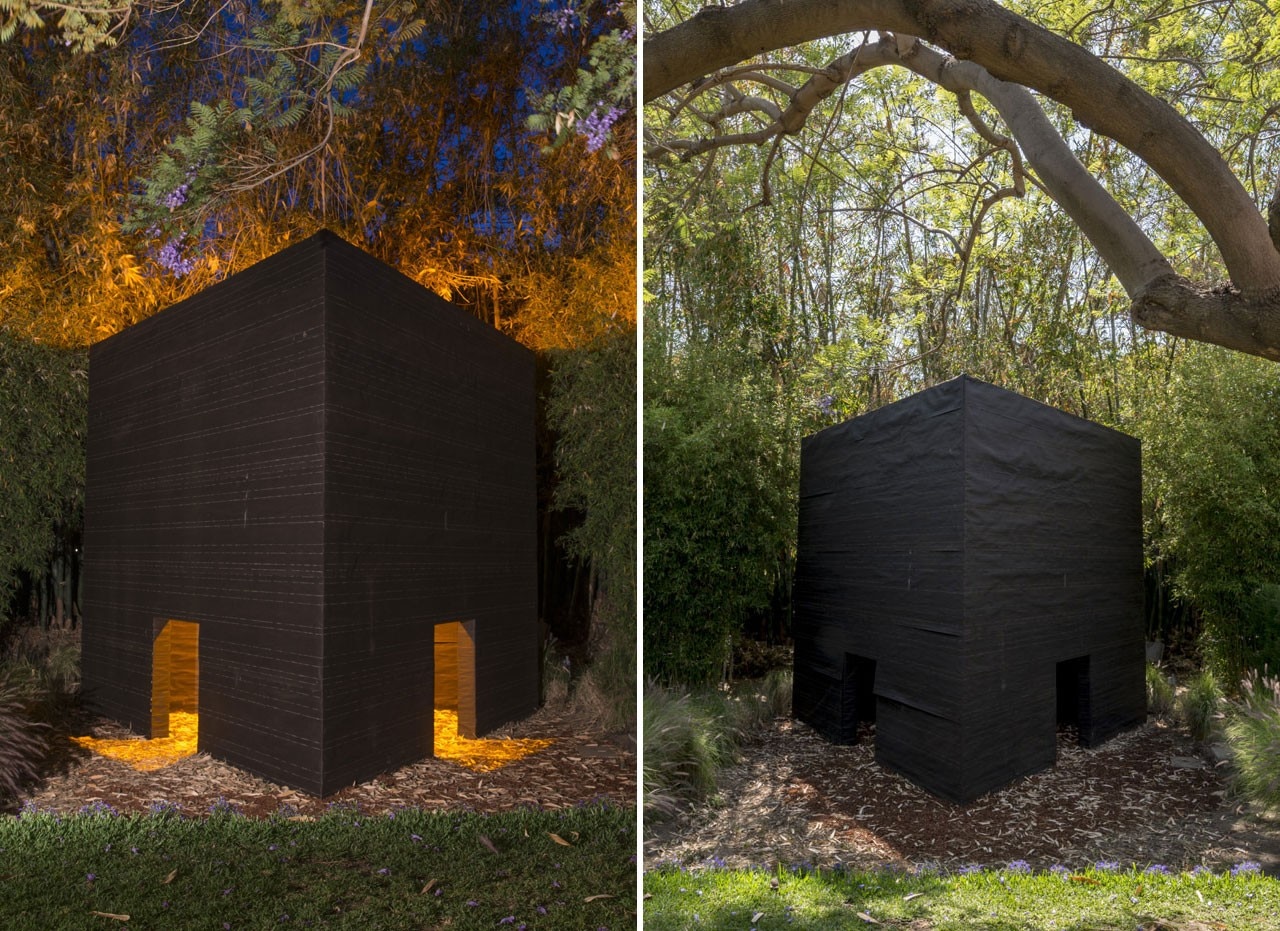 Both Womanhouse and the plans of Ruscha House show a 1970s Los Angeles that was not entirely visible to the naked eye, let alone one looking in from outside the city. In many ways, that 'invisible' L.A. is still in plain view today: a crowded super-metropolis, paradoxically occupied by undefined land and undefined, ephemeral spaces. The temporariness of Los Angeles and its blurry, sprawling borders lend to the schizophrenic, sometimes undetected exchanges between this city's artists and architects. In highlighting this, the spirit of "Everything Loose Will Land" seems necessarily removed from nostalgia and firmly planted in the present. This is not really a show about what L.A. was but rather a suggestion about how a relevant past formed what L.A. is.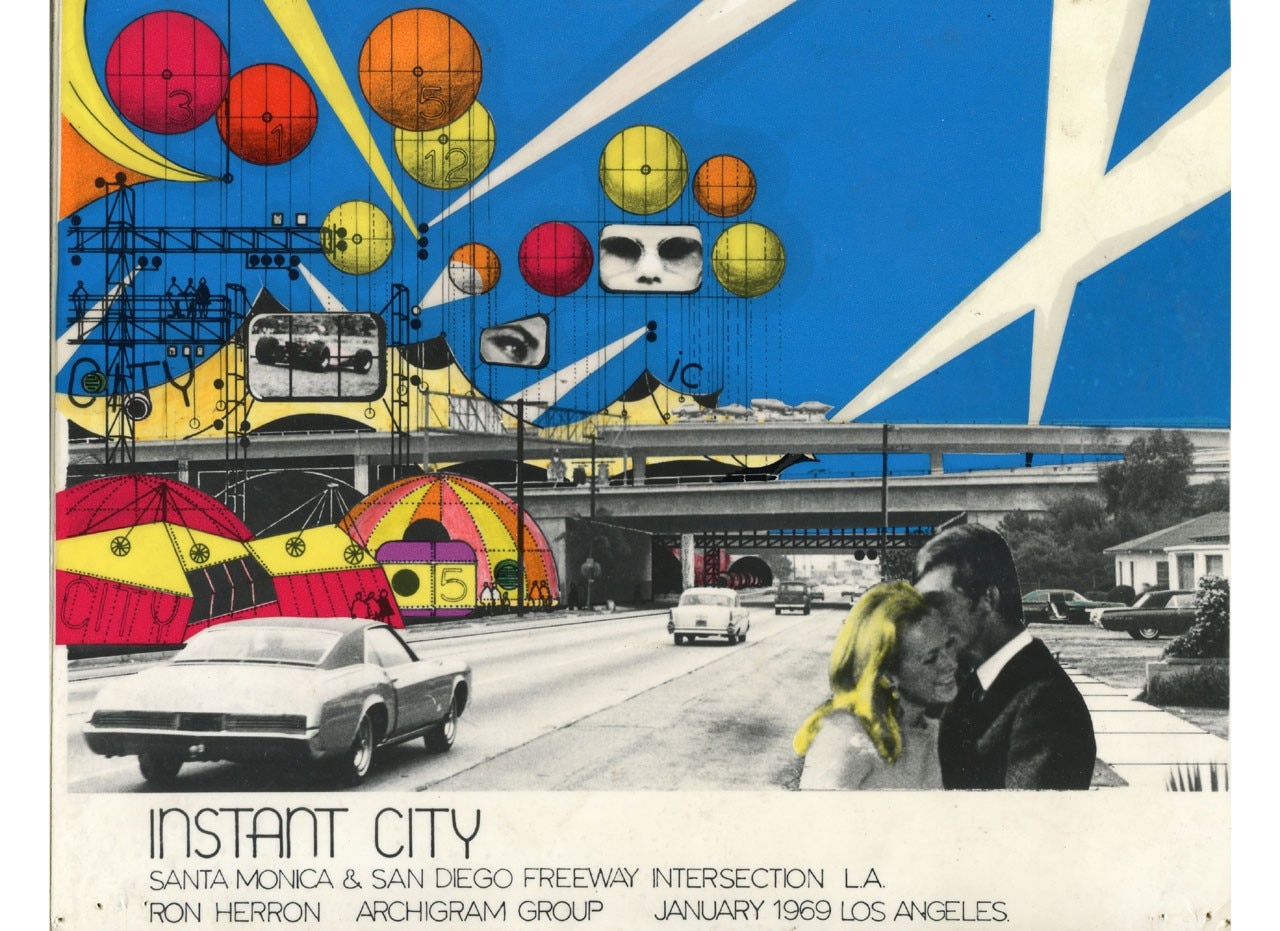 Of the many shows I've seen at the Schindler House, this one uses the physical space in a notably unexpected way. Unafraid of cluttering the sparseness of the House, "Everything Loose Will Land" packs a chain reaction of info into each room, without detracting form the visible humility of the existing space.
The show spreads outdoors, with three large sculptural projects: Bruce Nauman's Untitled (Equilateral Triangle), Jef Raskin's installation of Bloxes (modular cardboard building blocks, which many show-goers took home as party favors), and a portion of Peter Jon Pearce's Curved Space Playground Structure, an elaborate crawlspace made of polycarbonate plastic and aluminum.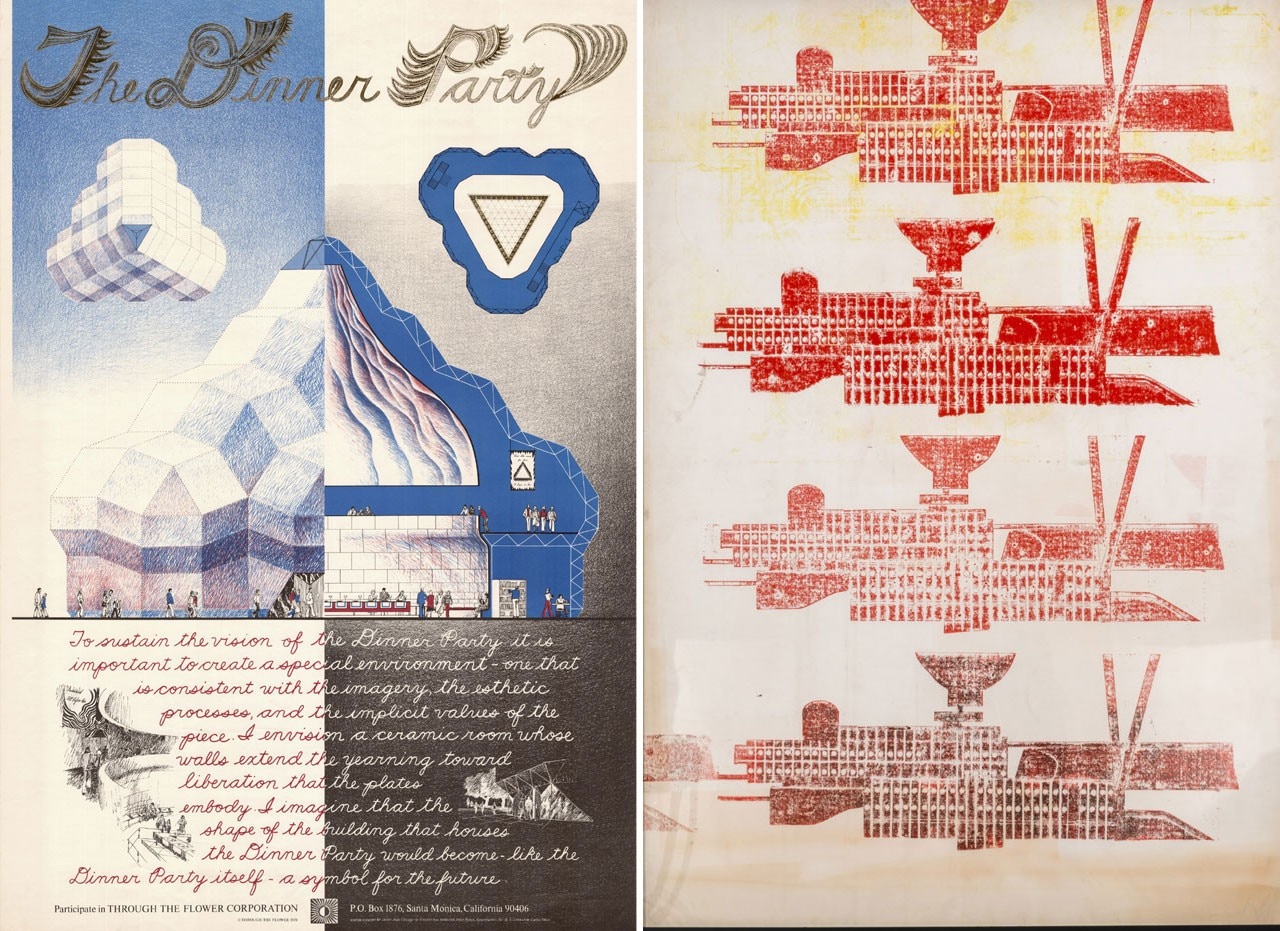 Even though it requires a lot of brainpower from its viewers, "Everything Loose Will Land" is remarkably tangible: physical presence is a considered and important element of a show all about physical presence. I look forward to reading the forthcoming 272-page color publication accompanying the show, which is bound to go even deeper into tales from the underground. Tip the world over on its side, and it seems many of the most interesting digressions that were deemed 'too marginal' for art and architecture shows on display elsewhere have landed in this exhibition.

Until 4th August 2013
Everything Loose Will Land
MAK Center, Schindler House,
Kings Road 835
West Hollywood, Los Angeles