Japanese architecture studio N Maeda Atelier has recently completed Torus, a single family house integrating a retail space in the city of Soko, Saitama Prefecture, Japan. "The basic concept of Torus", states architect Norisada Maeda, "lies in a bilayered structure consisting of a white, half-amorphous box floating over a lower layer, softly surrounded by glass and perforated aluminum panels". The transparency of the lower layer was determined by its retail nature. On the ground floor, a salon is thus exposed to prospective customers and passersby.
The building's curved walls were determined following a study of what the architect calls the "welcoming zones", such as the parking area, entrance spaces and outdoor equipment areas. In sharp contrast with the ground floor, the two-floor upper volume appears closed off to the surroundings, protecting the privacy of the residents. Its opaque appearance reveals a surprising texture in the exterior walls, which was achieved following a precise large scale manual application of plaster, the final texture of which evokes the cloudy sky above the site.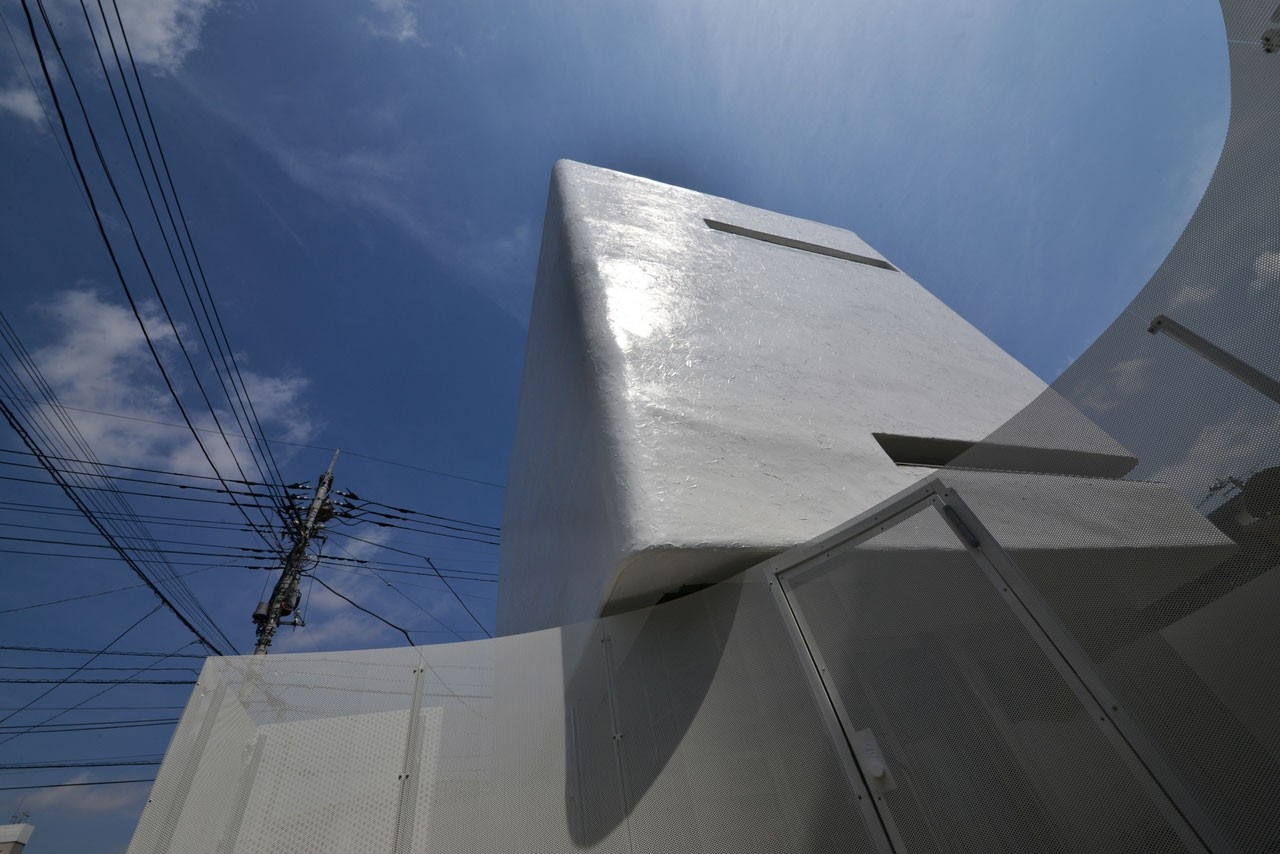 Inside, the apparently closed volume opens up to a skylight which lets daylight pour into all the interior spaces. The plywood-clad walls also feature a rugged finish that is the result of yet another curious process. "To give the particular tactile quality to this daily material, we cut the panels into narrow boards of 200mm width each," clarifies Maeda, "and then manually removed the soft parts from each and every board to let the hard grains stand out on the surface." White paint was then applied, allowing for an artificially aged wall. The operation was conducted by Maeda's staff and his students, and took two months to complete.

N Maeda Atelier: Torus
Architects: N Maeda Atelier (Norisada Naeda)
Program: residence and retail space
Location: Soka, Saitama Prefecture, Japan
Structural engineering: Ryozo Umezawa
Contractor: Iwamotogumi
Area: 57,42 square metres
Photography: STUDIO DIO