Tokyo-based studio Yasutaka Yoshimura Architects have completed the Nowhere but Sajima, a temporary rental house in Yokosuka, Kanagawa prefecture, Japan. Given its conception for mid-term renting periods, the project accommodates a new diversity of uses of a "home", and the architects envisioned a series of uses for the space — from exhibitions to a classroom or a space for wedding parties.

"The unit easily adapts to the imagination and invention of the tenant and in doing so also re-defines the range of activities that can take place in the 'home'", state the architects, pointing out how, in this project, the house integrates many life events, beside the basic function of "inhabitance".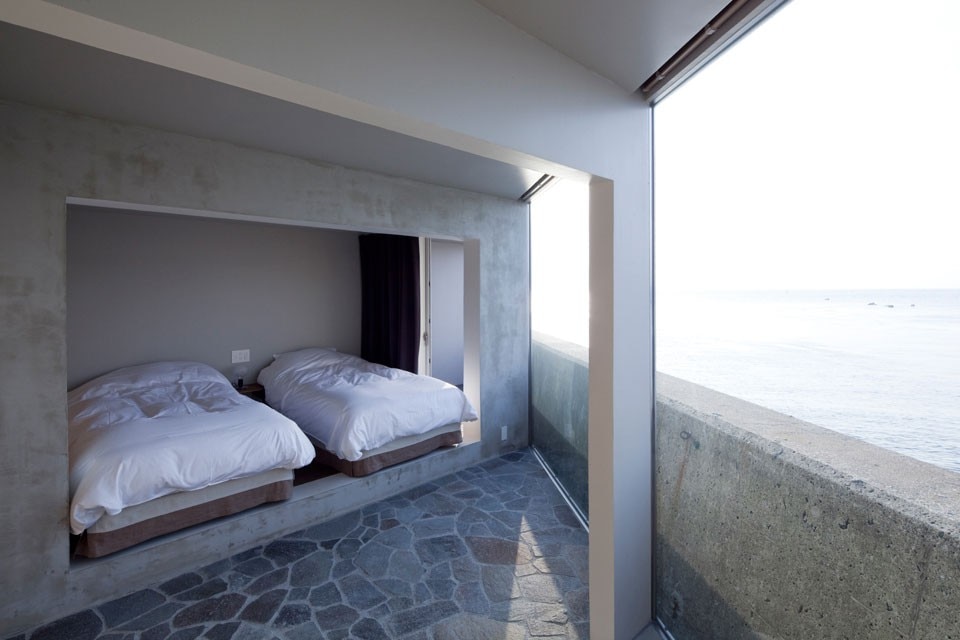 The building — a triangular block of tubular volumes facing the ocean — stands on a point of reclaimed land in a small fishing village. The site meets the seawall and faces the sea, as well as other buildings across the water. To provide adequate privacy without the use of curtains, narrow tube-shaped spaces were bundled together and angled, providing openings toward the sea. The orientation of these tubes naturally blocks the line of sight from the adjacent apartments. From the inside, only the ocean can be seen.

The architects sought to create a space that would maintain the key aspects of the hospitality experience, while escaping the characteristics of what is usually described as a resort. "We have created a place reminiscent of looking out to sea from the deck of a ship," state the architects.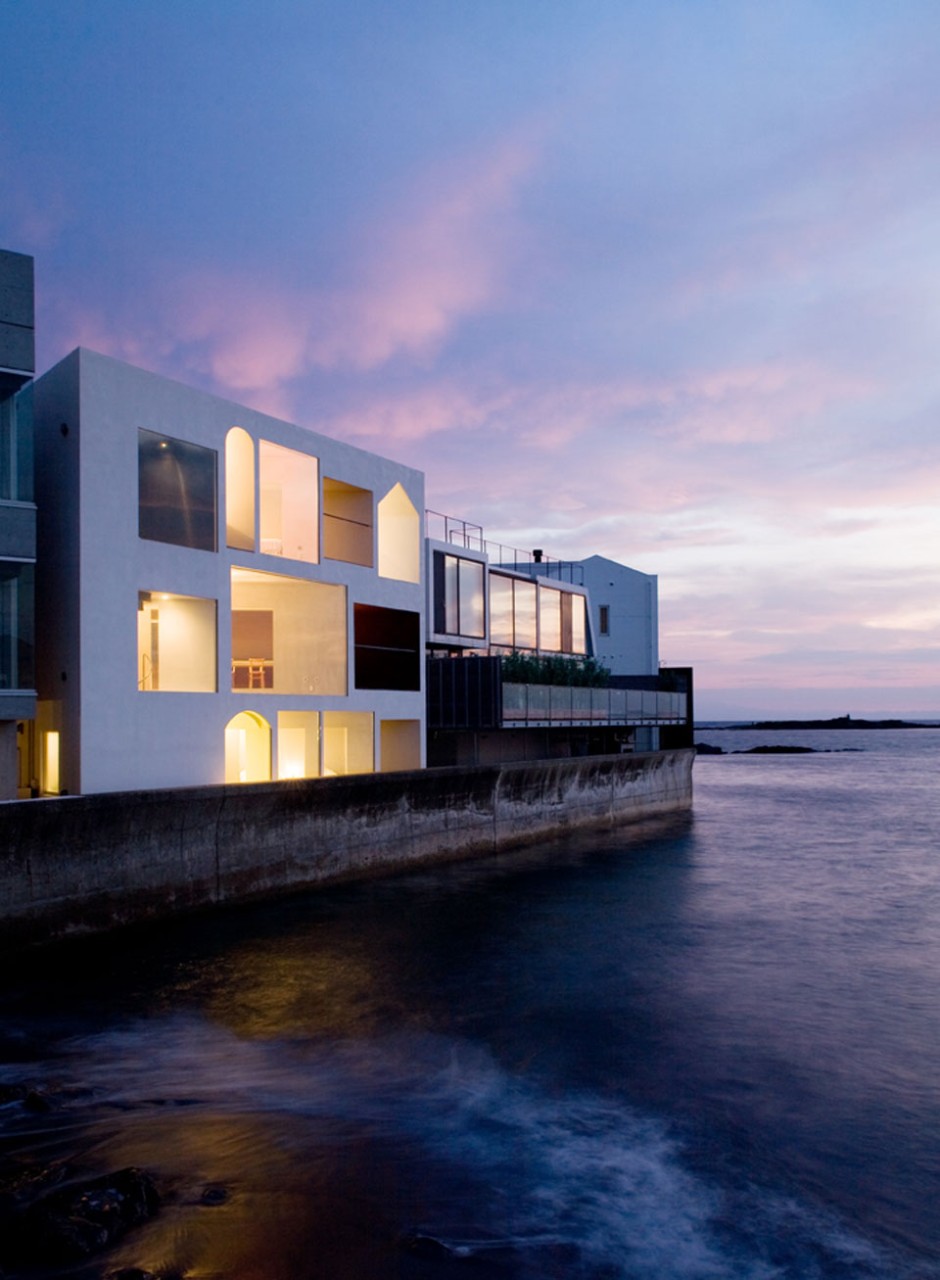 Yasutaka Yoshimura Architects: Nowhere but Sajima temporary rental house
Location: Yokosuka, Kanagawa prefecture, Japan
Architect: Yasutaka Yoshimura Architects
Client: Nowhere resort
Structural Engineer: Akira Suzuki/ASA
Services: EOS+
Electric Services: comodo
General Contractor: Heisei Construction
Program: House
Completion: 2009
Site Area: 132.09 square metres
Building Area: 63.88 square metres
Total Floor Area: 176.65 square metres
Maximum Height: 9,4 metres