French architecture studio Atelier Tarabusi has recently completed a residential complex in Nantes, France. The residences feature notable energetic efficiency, and are divided in a series of diverse apartment blocks. "Each typology correspond to different ways of living: the first one looks is 'classic' and fixed, while the second one is atypical and evolutionary," state the architects. "The aim is to answer with a maximum of possibilities to different buyers' demands, from first buyers and investors, to families and young couples."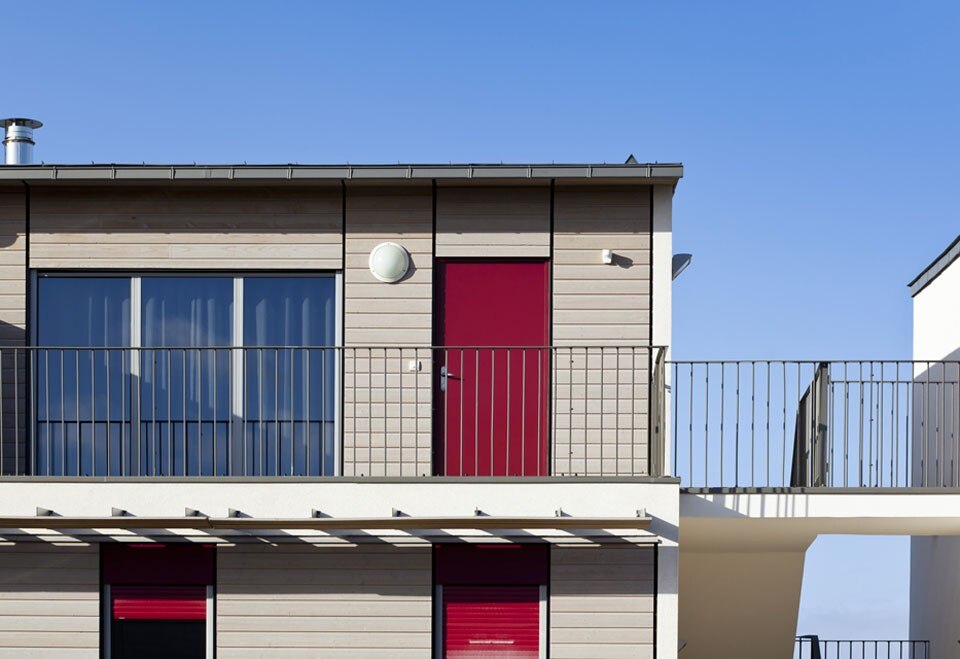 The sequence of compact buildings is regularly interrupted by horizontal and vertical connections between the apartments and internal courtyards. Each of the blocks is composed of two duplex apartments — comprising three bedrooms and a private backyard on the ground floor — and two smaller apartments with one or two bedrooms, and private access to second-floor terraces. All duplex units feature ample, luminous living areas in the ground floor, with double-height ceilings.
The building's structure is a mix of wood and concrete, which seeks to confer coherence and homogeneity to all the volumes.
Atelier Tarabusi: sustainable neighbourhood
Program: 62 High efficiency energetic housings

Location: Bottière Chênaie, Nantes, France

Completion: 2012

Client: Espacil

Architects: Atelier Tarabusi
Engineer: I2C

Area: 4,138 square metres

Cost: 4,300.000 €