Japanese architecture firm EANA has recently designed a single family house located in a high-density residential area. The volume might be progressively surrounded with other houses in the near future, and the architects chose to take this into consideration in their design. "Except for a two metre-wide corridor that connects to a public road, we needed to take into consideration such a situation", explain architects Kohei Iwasaki and Tota Abe. "The house owner also asked us to design a big living room with no interruptions in the room — such as pillars — to welcome guests at home."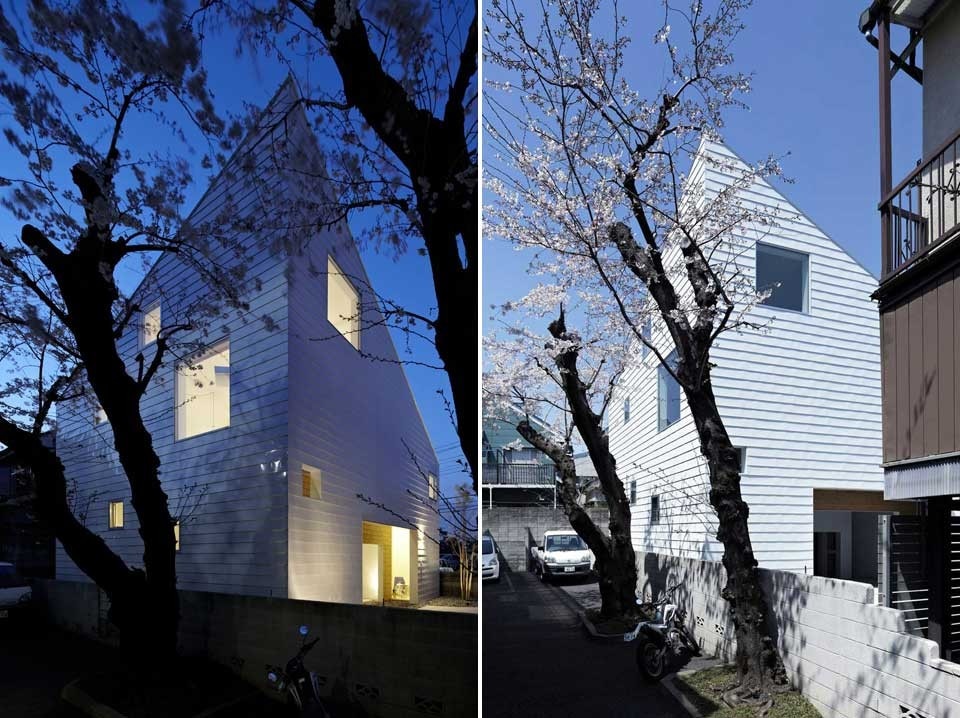 The project respected the immediate surroundings, and well as an owner's request: the creation of a nesting space with three differently sized boxes — a big one, a middle one and a small one — in order to expand the living room. "Outside space comes into the house because the entrance is set in the centre of the house", the architects point out. "The outside space brings light into the living room, functioning as a light corridor. It is designed as a horizontal light court that penetrates the several walls."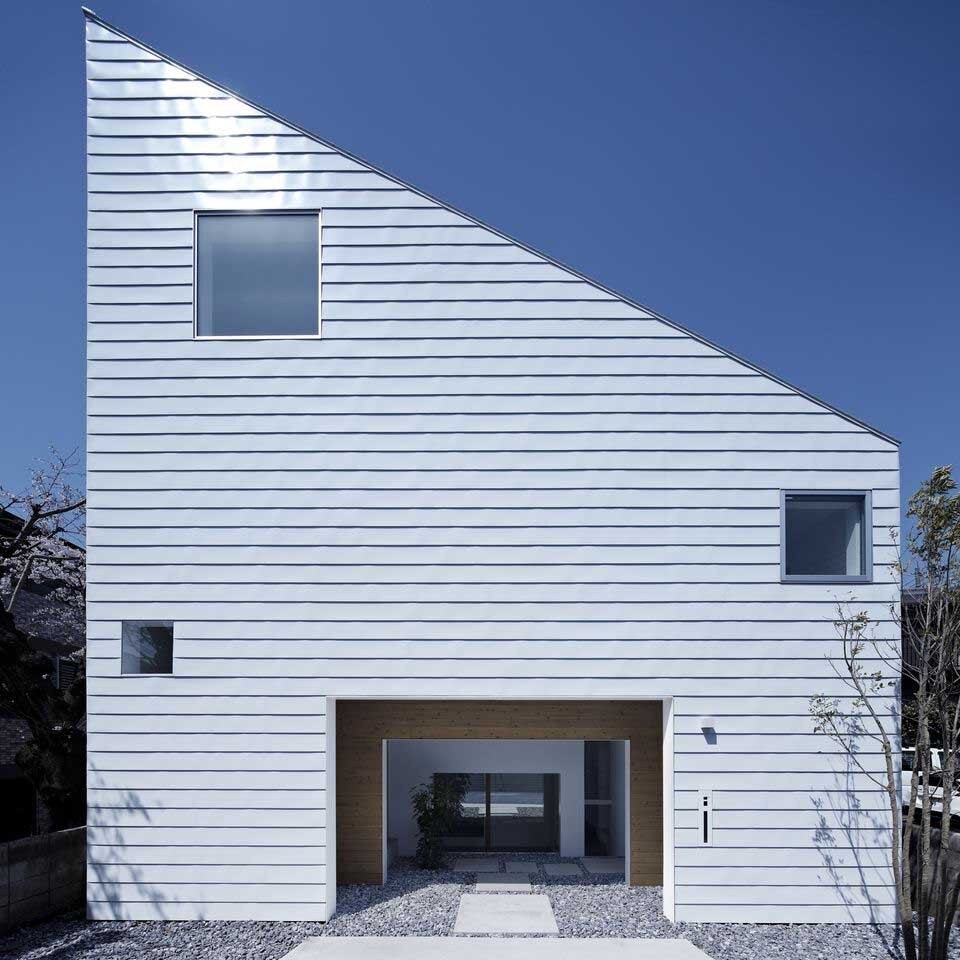 "Additionally," they continue, "since the entrance is placed in the center of the house, we can say that going inside means going outside." In this high-density residential area, the architects sought to open new possibilities for living in open and closed spaces.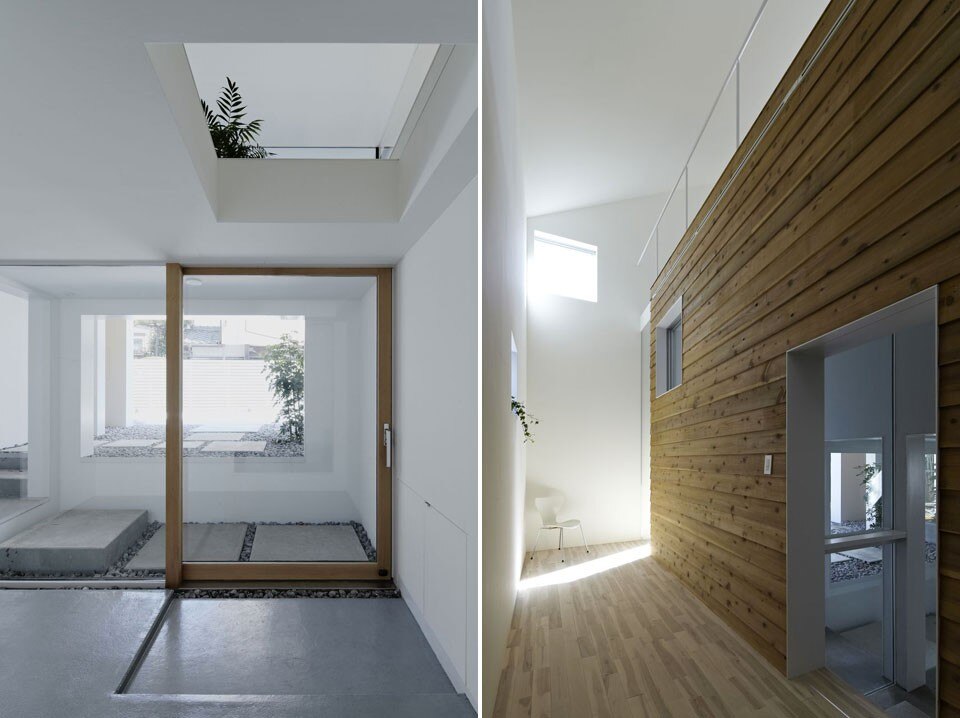 EANA Architects: House in Shimoda-chou
Location: Yokohama City, Kanagawa, Japan
Architects: Kohei Iwasaki, Tota Abe
Structural design: Kenji Nawa / Nawakenji-m
Construction: Eiko Kensetsu
Principal use: single family house
Main structure: timber construction
Site area: 175,10 square metres
Building area: 77,80 square metres
Total floor area: 142,60 square metres
Completion: 2012