More of the world's population than ever before are living in cities, and the trend looks set to continue. Whether cities do actually provide the best environment for people to improve their quality of life remains uncertain, however. Holding an architecture festival over two weeks still seems to be the best way to focus the attention of architects, planners and the public on that crucial question, hence the continued validity of the London Festival of Architecture (LFA), which this year runs until 8 July.

If the festival has a headlining act, it is perhaps the London Pleasure Gardens, which present an unusual vision of urban renewal in the capital's former industrial heartland, dominated as it has been since the 1980s by speculative housing and office development, at the expense of more community-based enterprises. Inspired by the English pleasure garden, the 60,000 square metre site, surrounded by dilapidated industrial mills and landmarks such as the Dome and Canary Wharf, includes oddities such as a golf-ball-like concert hall, monopoly houses and an oyster bar with a grass roof that doubles as seating for the open-air cinema.

Although the gardens are still incomplete, the size of the crowds patiently waiting for the site to open on its first day suggests that this mix of industrial heritage, Victorian-style entertainment and 21st century follies will provide the variety that people have craved for decades in this part of London.
Renewal at the micro-scale is also being tested at LFA 2012. Gibbon's Rent, near the soon to be completed Shard at London Bridge, used to be one of those neglected back alleys that people avoided. Architect Andrew Burns and landscape architect Sarah Eberle have turned it into a "theatre of the jungle", or at least the beginnings of one, as the winding garden has been left incomplete to encourage local residents and businesses to take ownership of it and to develop it as they see fit. That bottom-up approach may become a bigger factor in city planning: similarly inspired projects are a feature of this year's festival.
In the same borough of Southwark, a larger-scale experiment is taking place. An unused piece of land by some railway arches has been taken over by the Exyzt collective to create a "living installation", with mini-houses for rent, a cafe, sound-proof performance space, swimming pool and sauna. When I visited, the wooden terrace was almost complete, and the arches had been turned into a workshop, sleeping quarters for volunteers and a kitchen, with that British speciality, pork pies, on sale to passers-by. The project, titled the Reunion, will run until the end of July to test the economic sustainability of pop-ups and their influence on permanent development.
The bottom-up approach may become a bigger factor in city planning: similarly inspired projects are a feature of this year's festival.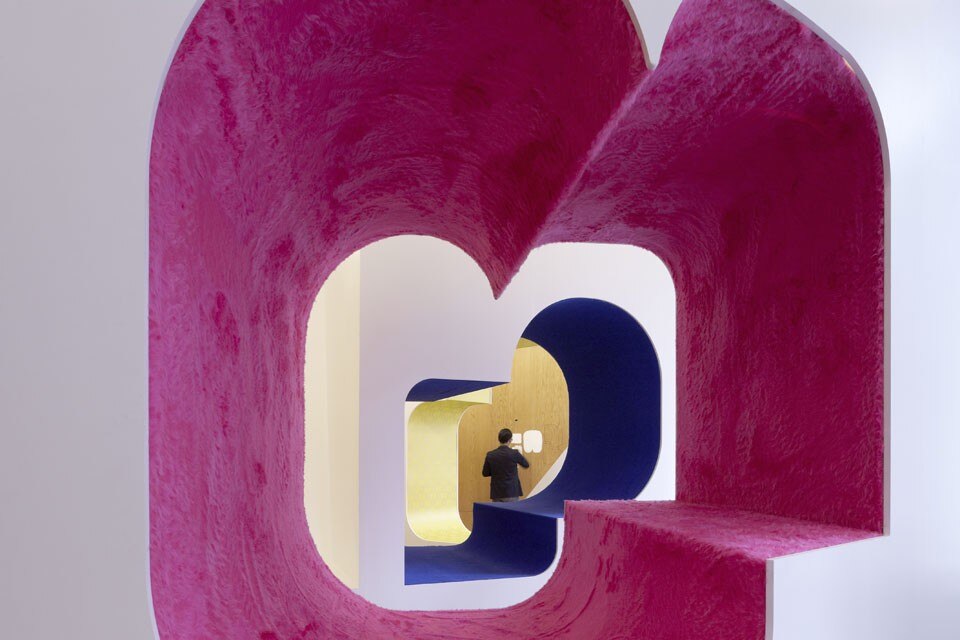 Architecture festivals also, of course, celebrate the city, and many walks and cycle tours have been organised on themes such as brutalism, art deco and docklands warehouses. LFA 2012 has also unearthed some lost gems. The WORK gallery in north London is hosting Inner World/Innen Welt, the UK's first major exhibition on the work of Haus-Rucker-Co, the Viennese collective who disbanded 20 years ago, but whose "provisional architecture" and dynamic, sometimes playful interventions in the public realm continue to influence emerging practices worldwide, including the London-based architects featured in Lucy Bullivant's recent book The New Arcadians. Haus-Rucker-Co member Manfred Ortner was present at the exhibition, which featured drawings and models, and original publications, including Domus, that championed this groundbreaking practice in the 1970s.
No architecture festival would be complete without some wider questions being asked. Chicago-based architect Jimenez Lai writes comic strips to tackle issues of architectural design. His stories lead to real-life buildings and installations, three of which are to be found in the Architecture Foundation gallery, which will be his home for the duration of the festival, in full view of the passing public and visitors to the gallery. As Jimenez told me while lounging in one of the installations: "There is room for performance art in architecture. I do it to attain more knowledge about the self. The whole point is to break that private-public boundary and to see what comes out of it." During his residency, he will complete a drawing on the gallery walls— cave paintings to reflect his time there. Later, guests will take up residence and host film screenings, dinners, lectures and even a disco.
The festival has also offered more traditional formats for discussion and debate, the most interesting perhaps being the talk held by artist Graham Gussin and internationally acclaimed architect David Chipperfield on the overlaps between their work. Gussin shines powerful studio lights on forgotten parts of our cities, or non-places, as they are sometimes described, and records the results in photographs. Chipperfield praised their unexpected beauty and the surprising things that they revealed about the urban context, but also took the opportunity to criticise current planning policy. "The city is a consequence of unconnected activities. Is it inherent that these type of spaces are always going to be bad?" he asked. His advice to overcome those challenges? "Architects have to be subversive and provide qualities that were not necessarily asked for." Tony Minichiello