La Triennale di Milano ospita in occasione del Salone del Mobile, i progetti finalisti e vincitori della quarta edizione di JTI Clean City Lab, contest internazionale di design ideato e realizzato da JTI (Japan Tobacco International) in collaborazione con: Future Concept Lab, Patronato Regione Lombardia e Patrocinio del Comune di Milano.
Cento studenti di quattro scuole internazionali di design: Politecnico di Milano, Chelsea College of Arts e University of the Arts London, IED Barcellona (I+ED Lab) e HEAD di Ginevra, si sono cimentati nell'ideazione e nello sviluppo di progetti di comunicazione finalizzati ad aumentare la consapevolezza dei fumatori sull'impatto delle loro abitudini sull'ambiente, per modificarne i comportamenti e ridurre la dispersione dei mozziconi in città.
I dodici progetti in mostra sono stati selezionati da Marco Magnifico, Vice Presidente Esecutivo del FAI, Carlo Montanaro, Direttore di Style e Dove, e Cristina Paciello, Direttore Marketing del Teatro alla Scala. Rappresentano la continuità con le precedenti edizioni la presenza in giuria di PierCarlo Alessiani, Presidente e Amministratore Delegato di JTI Italia, e Francesco Morace, Presidente di Future Concept Lab.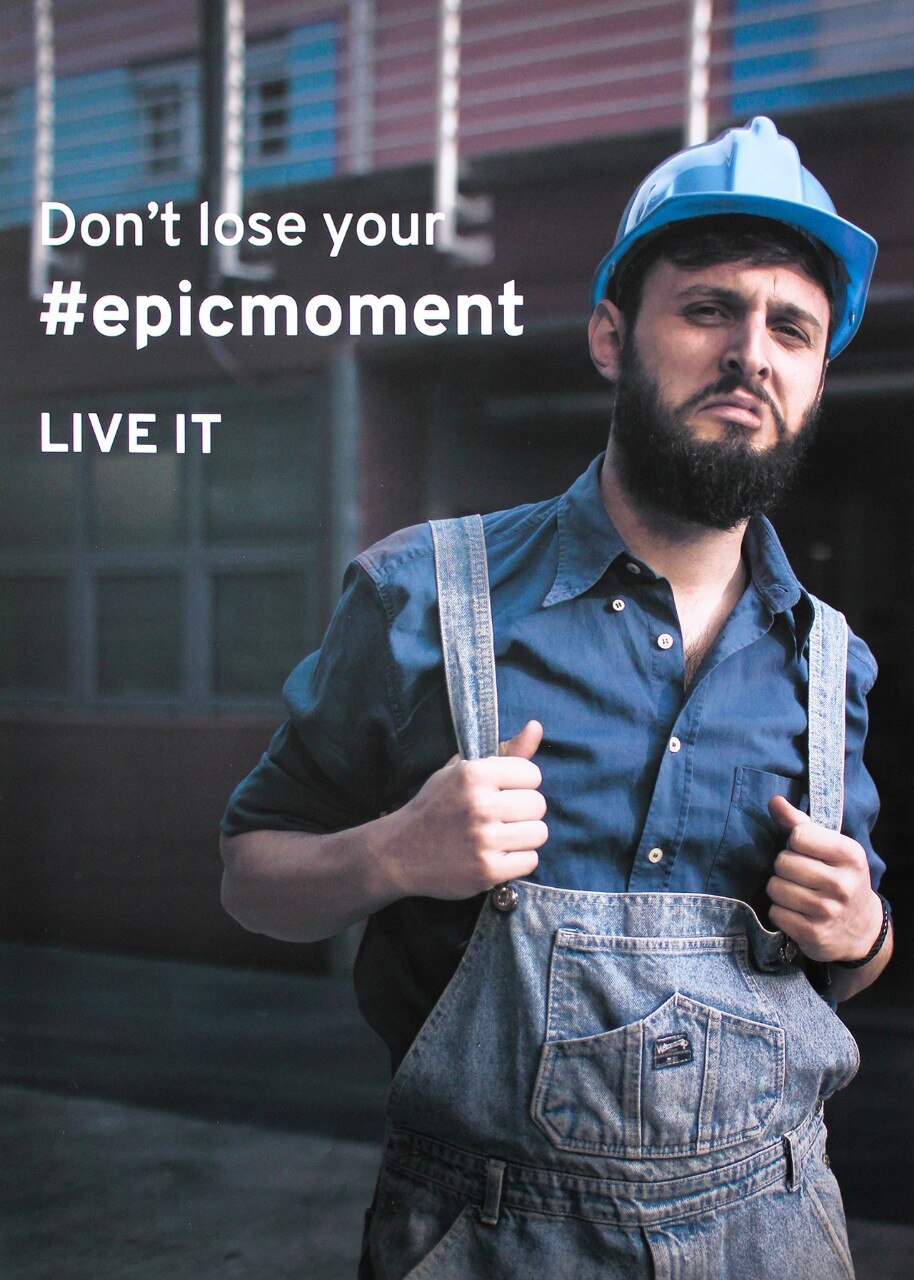 Tra le numerose e innovative campagne di comunicazione presentate, si è aggiudicato il primo premio, #epicmoment, progetto sviluppato da un gruppo di studenti del Politecnico di Milano: Mattia Geraci, Matteo Palmieri, Francesco Paleari e Gaia Satta.
#epicmoment ha convinto all'unanimità la giuria "per la capacità di trasformare un obbligo (cercare un contenitore adeguato per il mozzicone) in un momento epico, felice e conviviale. La possibilità di una declinazione sul web rappresenta una bella opportunità di far circolare un virale on-line, attraverso un messaggio virtuoso e coinvolgente".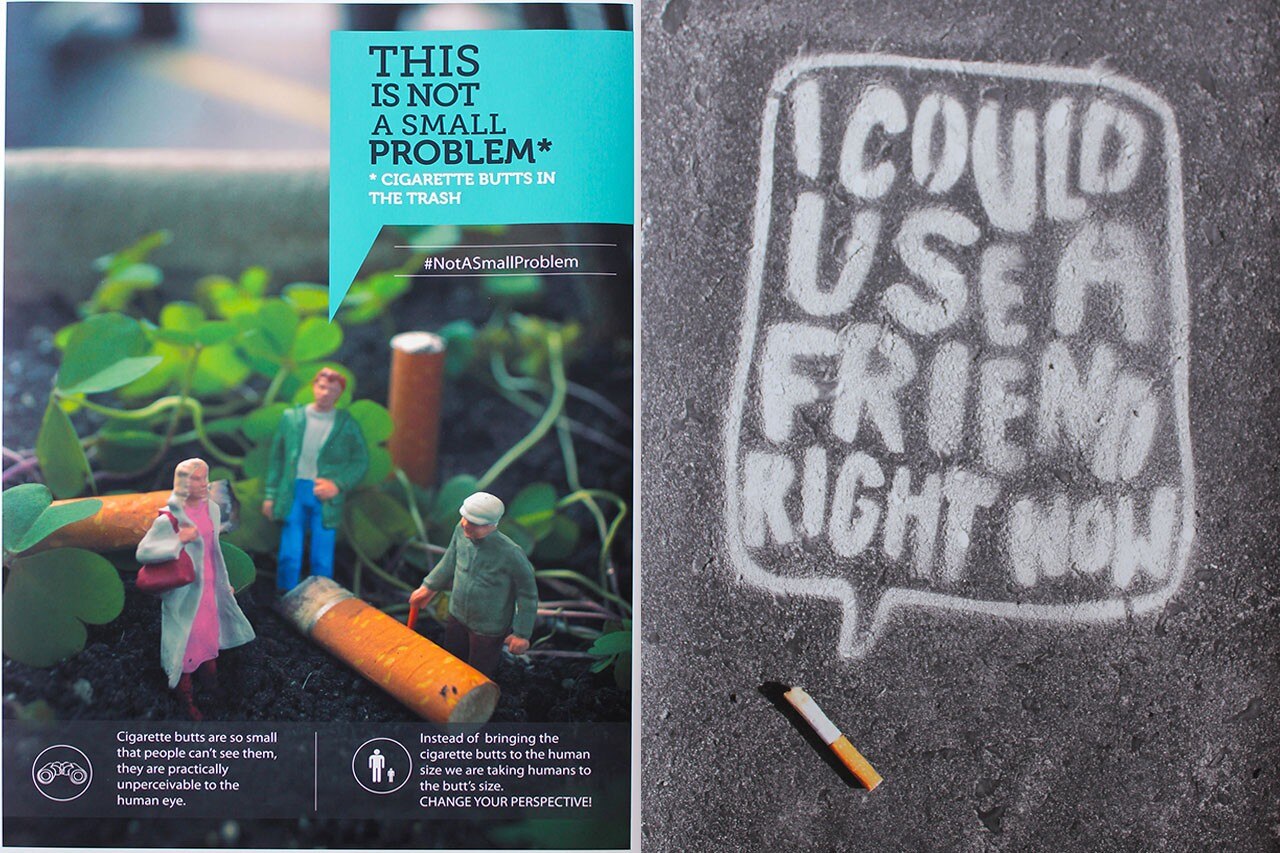 Secondo classificato This is not a small problem di Joana Pereira e Anibal Tapias studenti di IED Barcelona (I+ED Lab) "per la potenza comunicativa del messaggio, chiaro e diretto"; mentre il terzo premio va a Listen to your butt di Billy Osborne della Chelsea College of Arts - University of the Arts London "per l'originalità poetica ed emozionale del messaggio".
Due le menzioni speciali: I was a cigarette butt di Alejandra Chinolla, Amparo Cativiela, Belén Páliz e Claudia Guevara (IED Barcelona), e 2-10 di Matt Ashmore (Chelsea College of Arts London).
Menzioni speciali: I was a cigarette e 2 – 10
Progetti finalisti di Clean City Lab
Progetti finalisti di Clean City Lab
Progetti finalisti di Clean City Lab