Designed by landscape firm Field Operations, the new Manhattan waterfront is intended to serve as a resilience device against rising water levels. The Gansevoort Peninsula is part of a larger initiative known as Hudson River Park, the result of the conversion of industrial spaces on Manhattan's riverfront into public parks and ecological conservation zones.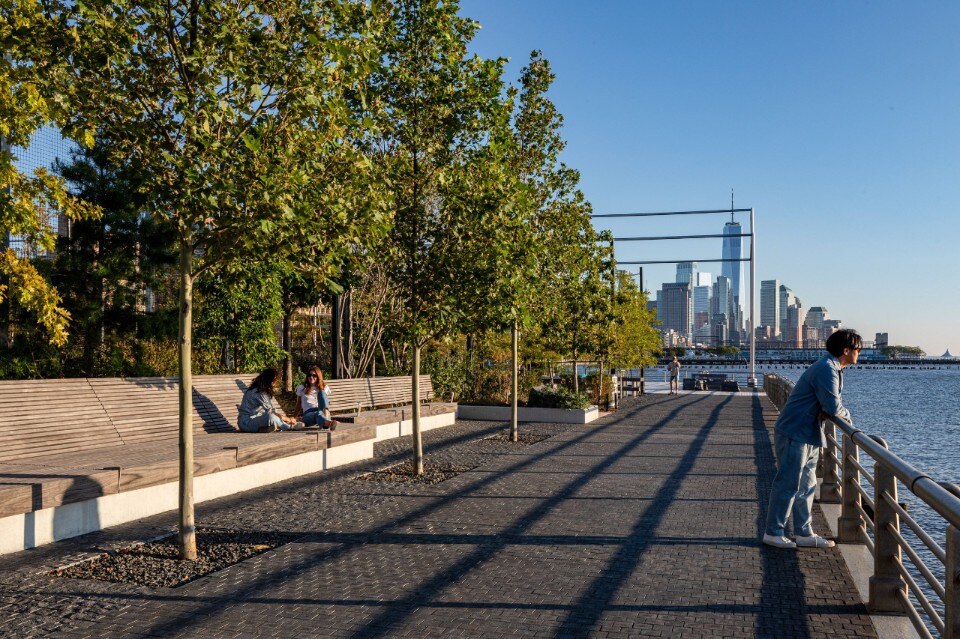 The site was once a landfill and sewage treatment plant, and much more extended than some of the adjacent piers. The study transformed the former pier area into 5.5 acres of public space, including a playground, boardwalks and coastal improvements like a salt marsh and oyster habitat.

The south side of the park is home to the "public boardwalk," which has been filled with 1,200 tons of sand and dotted with umbrellas and Adirondack chairs: it's Manhattan first public beach ever. There is a large lawn and sports field in the center of the project area, with a structure being completed by local firm nARCHITECTS.
In addition to the design of the public program, Field Operations has been dedicated in the design of ecological interventions, created to make the waterfront resilient to changes in water conditions due to global climate change. To this end, Field Operations used wood piles accumulated around the Gansevoort Peninsula to anchor salt marsh and habitats.