In Germany, a district of Freiburg is experimenting with a model of sustainable urban development, the main feature of which is that it is an area where car traffic is almost completely absent. In fact, among its streets, cars are allowed only if they travel at a reduced pace (the speed limit is 30 km/h), give right of way to people who are not in cars, and stop only to park.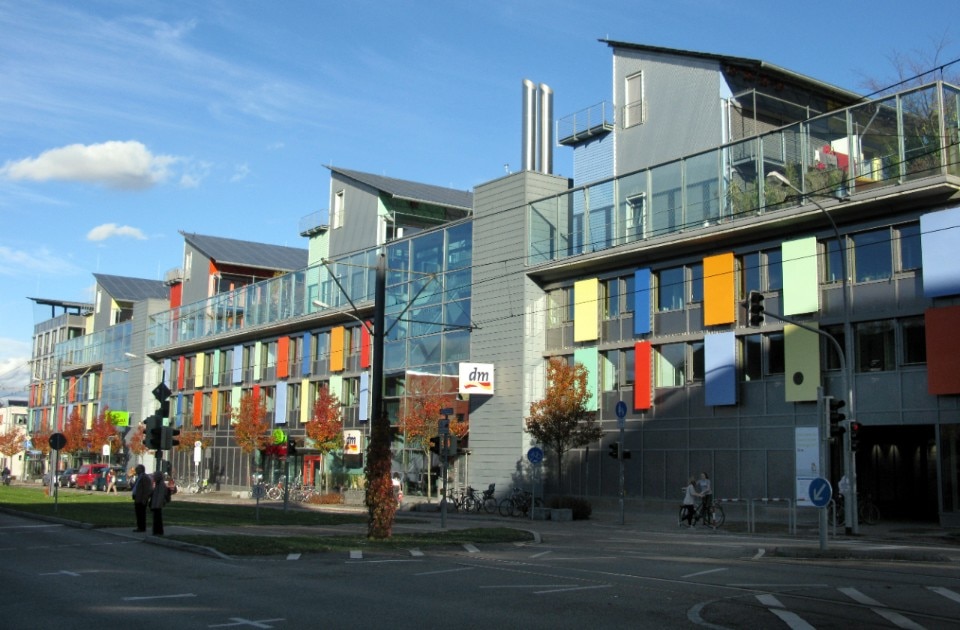 Vauban occupies an area of about 400 thousand square meters, and is named after the old French military base around which it is developed. After the armed forces withdrew in 1992, the area was turned over to the Federal State Property Office, and for a time the barracks were occupied by anarchist groups. In this context, citizens began to discuss the redevelopment of the area together with institutions, insisting that specific proposals be followed both in terms of accessibility to all segments of the population and in terms of environmental protection. The idea was that the new neighborhood should have low-energy buildings in which to live, work, and spend leisure time while moving easily by foot, bicycle, or public transportation.
The final planning project was then won in 1994 by the Stuttgart firm Kohlhoff & Kohlhoff, and three years later the sale of the plots of land began, which were awarded mainly to private developers and cooperatives. A thermal power plant was also built inside the housing core, which produces heat and electricity by burning renewable raw materials, such as wood waste, and most of its buildings are equipped with photovoltaic panels, thus allowing electricity to be generated through sunlight.

Currently-according to data told by the municipality in 2021-the neighborhood is home to about 5,300 residents with an average age of 36.6 years.  
Opening image: Adobe Stock