The general public has recently discovered machine learning programmes such as DALL-E, Midjourney and Disco Diffusion, which are capable of generating images from text commands (prompts). The impressive quality of these authorless images is provoking both wonder and debate in the international creative community, frightened by the threat posed by these processes to the survival of the design professions.
In our view, this focus on the replacement of humans by machines is detrimental to our understanding of how these technologies work, to the analysis of their biases and limitations, and to the development of their potential. Behind the easy slogans, these technologies have the virtue of raising a variety of questions regarding aspects such as the responsibility of designers, the nature of the original, and the stability of aesthetic categories. So it is not a question of glorifying machine learning or demonizing it, but of grasping the nuances and complexities of the theoretical, political, and practical questions it raises in the field of design.
How can the automation inherent in technology be redirected on a smaller scale, in a controlled and "tailor-made'' way? How can machine learning be used to encourage invention and curiosity? How could design help to defuse the dominant culture of AI? The three key messages are set out in the book Artificial Design: Creation Versus Machine Learning (HEAD Publishing, March 2023):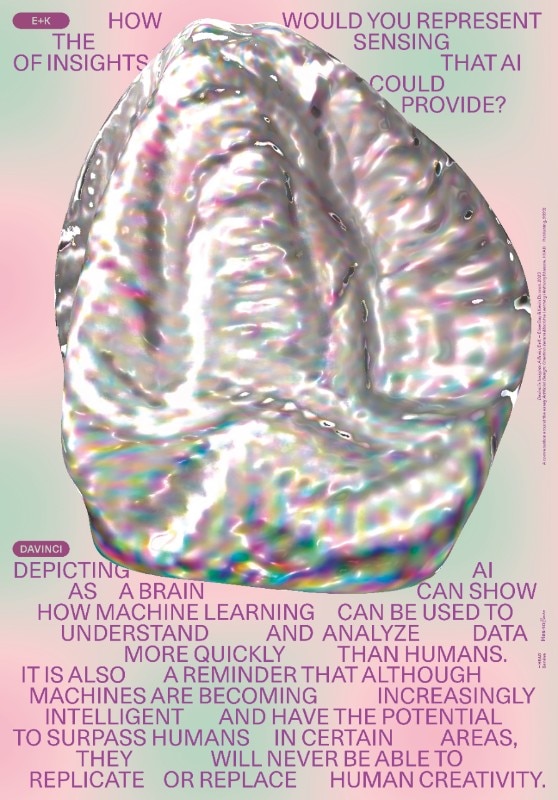 A study of the workings of deep learning, which emerged at the turn of the 2010s and forms the basis of contemporary AI applications, shows how deep learning brings about a paradigm shift in which the machine comes to write the computer programme from the data provided. The result is a technical architecture that escapes human understanding and overturns the usual ethical or moral categories. This approach is part of a capitalist approach that prioritises productivity and rejects the idea of a dysfunctional human psyche – two dead ends in the quest for open creation.
Far from being a neutral or even magical tool, artificial intelligence is in fact a political system that carries many risks and biases, in particular that of further dominating and marginalizing already vulnerable populations. Another impasse lies in the standardization of aesthetic productions – these programmes are based on the statistical analysis of data collected online, often without prior authorisation.
These limitations should not prevent us from exploring the new forms of creation opened up by these technologies. Among other things, this means recognizing a diversity of intelligences – including those that are not purely human or machine-based, but somewhere in between. Exploring these intermediate, "latent'' spaces invites us to consider the idea of an "intelligence of the artificial'' that makes room for the otherness and asperities of machines.