This article was originally published on Domus 1062, November 2021. 
Unbuilt" as an antonym of "built". These words invigorate our imagination. Architecture conceived to be constructed but never realised. Or, architecture as the depiction of a designer's aspirations without a goal of completion. Within the range of the former, the "unsuccessful proposals" produced in the experimental field of competitions emerge as outliers because of their given circumstances and unprecedented space. The irony is that the rejected proposal is sometimes a stronger and more provocative critique of established concepts and systems than the winning entry. In fact, it was Rem Koolhaas's work in lost competitions in the 1980s that determined his breakthrough in the architectural world of the late 20th century.
The latter undeniably recalls the powerful futuristic city concepts of the 1970s Metabolists, but its origin is marked by the overwhelming and stimulating work of the neoclassical "visionary architects". In the unfortunate interstices of time, they were denied the opportunity to create actual buildings, and their talents instead exploded into worlds of fantasy. It is not hard to imagine how these astounding visions surprised the people of the time and foreshadowed revolutions that would transpire a century later.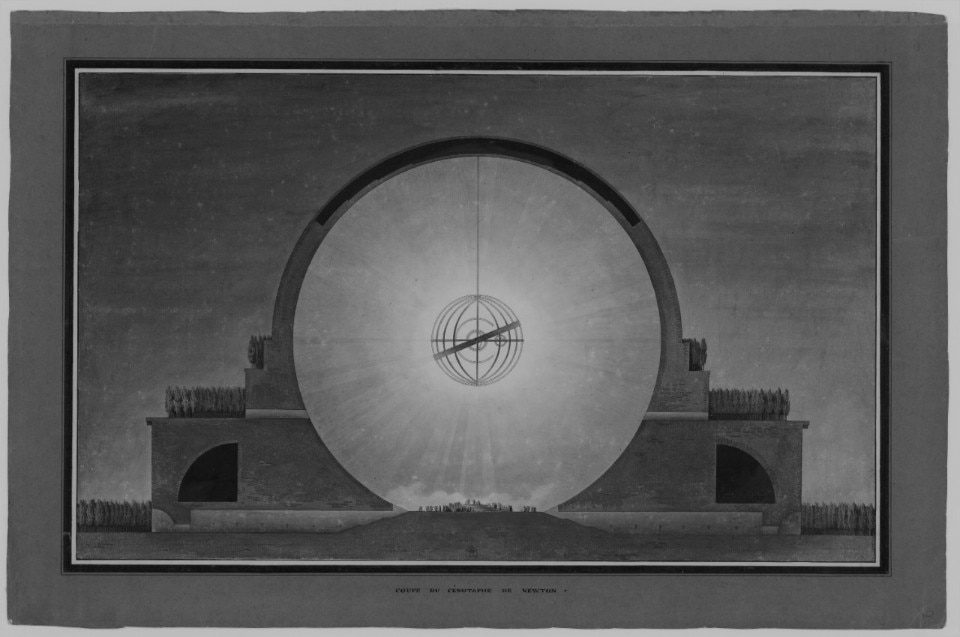 Scanning the unbuilt work of the present day, it seems that network infrastructures spawned by the worldwide digital revolution have reshaped the composition of speculative architecture. Many experimental innovations rattle the conventional notions of function and space, like the proposals of novel architectural structures as informational vessels or the search for formative systems that maximise digital technology.
However, as computer-derived images develop to a level of sophistication that is indistinguishable from reality, it is unclear if there is a shared generational idea that is formidable enough to become the seed of a new epoch. To a degree, the present is a challenging age where it is difficult to imagine utopian fantasies and robust proposals similar to the past. Still, creators continue the battle to grasp an uncertain future. Knowing that this is an unrewarding struggle, they think deeper and further precisely because it is an unattainable dream. At times they spend more energy articulating the dream than on legitimate work.
I believe the essential quality for architects is not intelligence but their strength of spirit and perseverance to sustain a vision. The landscape of the unbuilt is a symbol of the present.
There could not be a more appropriate theme as the finale to this year-long journey with Domus to explore the origins and the future of architecture. Unwaveringly, I will continue to pursue the possibility of eternal architecture. I want to take this opportunity to convey my utmost gratitude to my old friends in Italy for the chance to reflect on and newly breathe life into these thoughts.
I must point out that a memory which is suddenly revived carries a great power of resuscitation. The past does not only draw us back to the past. There are certain memories of the past that have strong steel springs and, when we who live in the present touch them, they are suddenly stretched taut and then they propel us into the future
Yukio Mishima, Kinkakuji, 1956. English edition: The Temple of the Golden Pavilion, translated by Estate of Ivan Morris, Vintage Books, New York 1994
Opening image :

Superstudio, New New York, The Continuous Monument, a macro-structure designed for the Architecture and Freedom competition of the Trigon Biennale, Graz 1969