It might seem easy. You rent a product instead of buying it. You earn money by selling usage instead of possession. For years now, Philips has stopped selling light bulbs in order to offer its customers turnkey lighting services. The company began this service in 2015 with a mega-operation at Amsterdam Schiphol Airport, retaining ownership of all the lighting equipment. In five years' time, this type of collaboration has transformed the Dutch giant's business model. It now installs and maintains, replacing parts when necessary and taking them back when they are no longer needed. For the client, this means zero initial investment, and the certainty of immediate professional servicing. For the company, it is a possibility to create a continuous relationship of trust with subscribing customers, and an enormous step forward in terms of sustainability. Substituting ownership with use is one of the tenets of a circular economy. It brings about changes: in the organisational system of a company's business, which shifts from one-time transactions to relations that last over time; in product design, which must allow for dismantling and maintenance, meaning a much longer life cycle; and in products' end of life, where each element and material must be able to be reused in order to reduce recycling to a minimum.

But what might be feasible and profitable in technical sectors such as lighting or mobility, would seem to be much more complicated when it comes to furniture.
In March 2019, Ikea announced it had conducted surveys on renting out its furniture in 30 countries, aiming to commence the service in 2020. This goal was coherent with its ambition to become a circular and climate-positive enterprise by 2030. Yet one year later, the Swedish colossus has not much more to say about the subject, except that explorative studies are underway and that the true tests will launch in two months' time.

Renting furniture to private individuals and making that an economically viable business model is not as simple as it sounds. "There are different types of problems to take into account," says Alessandro Ceccon, a marketing manager at Lago, a furniture producer from Padua. In the coming months, Lago is commencing a pilot project for furniture rental in Milan with a limited series of pieces from its Air collection. The initiative is part of the company's strategy to become more sustainable. "Our firm invests in the production and sale of an object. If we rent it out, the time frame to earn back the investment is longer. The unknown elements concern the acceptance of the new system, the long-term financial relationship with the customer, and the critical mass of products that will be used but not purchased. But we believe in this," says Ceccon. Daniele Lago, the company's owner, has this to add: "In our vision, the current distribution model – all-inclusive in terms of channels – will evolve by offering rent in addition to sale. We are doing this because we believe it will lengthen the life of our products, leading to a reduced impact on the environment. Another factor is at play: we are convinced that society is evolving toward an access-driven economy more than a possession-based economy, and we want to be ready. This is why all our commercial intermediaries (dealers) will be involved in this new proposal. They will make sure that the services we lend are excellent. The future of distribution will be hybridisation between online and offline. One will need the other in order to be successful."

One initiative from last year, led by Studio Apeiron, did not go so well. Its owners Dario Brivio and Francesco Cazzaniga, architects from the Brianza area, presented AfforTable during the 2019 Milan Furniture Fair, whereby four types of cedar tables could be rented for one euro per day for a minimum of six months, after which they could be bought. "In one year, we only rented 20 of them," say the partners, who designed the customisable tables using local wood from trees already fallen or about to be felled. "It is unclear what the problem is, but we think that in Italy, the idea of non-possession is not as diffuse and accepted as we'd like it to be."
Indeed, in some countries, ownership is still considered an inalienable attachment to possessions. Judging from studies conducted on this subject by different companies, one determining factor in accepting a furniture-rental service is the population's mobility. The above-mentioned Ikea report showed how openness toward such projects was bigger in countries such as Switzerland, the Netherlands and Scandinavia that have large communities of expatriates or university students from abroad. Another study – by the American developer of the EZRentOut software for furniture rental –  calculated that in 2019, the rental business had seen a global growth of 1,000 per cent since 2016, making the industry to be worth between 5 and 8 billion dollars. The report said that the growing interest in rentable furniture is due to the economic instability experienced by millennials (born between 1981 and 1996) and their necessity to move frequently for work. Most of them, stated the study, rent 12 different places before buying a house.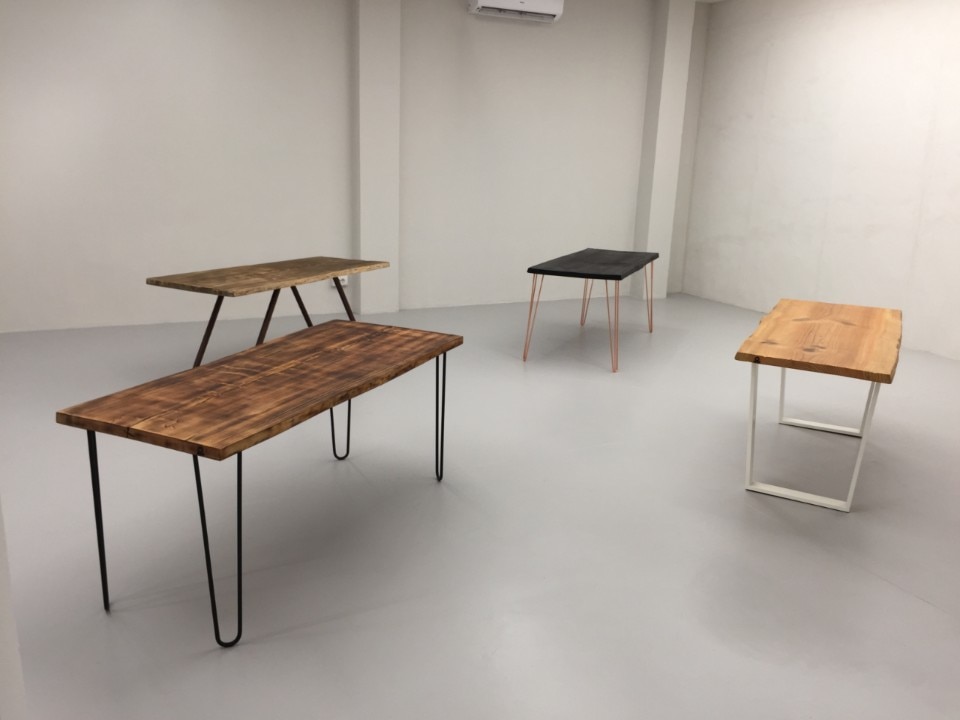 In the contract sector, things are different. Lensvelt is a high-end furniture company from Holland with an 11-million-euro turnover, 3 per cent of which derives from rental. "To be specific, I created this business model only out of concern for the environment. I believe in a circular economy," says Hans Lensvelt, the company's CEO. "If that weren't so, I'd be crazy to set up this sort of thing in the current conditions. Despite all the big talk and grandiose intentions of enterprises and governments, the extraction of raw materials, their transformation and sales is still what the economy runs on. It's an uphill battle for people wanting to do things differently." Lensvelt succeeded in his attempt by investing in the creation of a special warehouse where 100 pieces from different collections are kept, and by working with institutions and large clients that need lots of furniture. "The number depends on the client and what it requires," says Lensvelt. "Our furniture costs between 1 and 2 per cent of the purchase price, meaning that after 100 or 50 months you could have bought the product. For an institution like Stedelijk Museum in Amsterdam, renting furniture is advantageous, because their chairs normally do not last longer than 3 years. For clients with less traffic where thing last over time, renting is only good in terms of the smaller sums of money involved, and flexibility of use. In Holland, this is a key factor, because there are many small businesses evolving and being founded continuously. Truth is, selling and buying will be increasingly preferable for manufacturers and customers: inexpensive furniture is accessible to everybody. Choosing to rent instead of purchase will be the result of an ethical decision, not an economical one. I hope more and more people will think along these lines."