The formula of Design Indaba is always both simple yet complex. An event which has been taking place for over twenty years, it takes the form of a three-day conference offering a series of discussions, each of 20/30 minutes in length. A sort of TED for the international design world. It all takes place in the Artscape Theatre in Cape Town (in the Waterfront area) in order to avoid the whole thing becoming dispersive.
Creative minds of all kinds are invited to the stage: design, fashion, architecture, cinema, television, graphics and advertising. Rather than giving lessons on the trade, they are invited to share their message on life with the audience, beginning with their own personal experiences. Some present the results of projects set up over the years together with the Indaba team, which is active throughout Africa.
+Pool, New York
Dong-Ping Wong, Food-New York, project in progress
Yeezus Stage for Kanye West
Dong-Ping Wong, Food-New York, 2013
Virgil Abloh guest of Food-New York at Design Indaba 2019
Ane Crabtree a Design Indaba 2019
Lucas De Man, Koekjes Mozaie, Ringbiënnale 2016
Lucas De Man, OOG Den Bosch, 2014
De Man Is Lam
Lucas De Man at Design Indaba 2019
It is an event which for 24 years has been welcoming a cohesive and connected creative community, open to all those who are driven by a spirit of sharing. What unites the speakers is their humanity and courage. "There is an infinite number of talented designers in the world, but Design Indaba is not one of those cheesy conferences in which we showcase the top ten, rather it is a peer-to-peer exchange of experiences", Ravi Naidoo, the founder of Indaba, tells Domus. "Here, people give us a behind-the-scenes view of how they managed to reach their objectives. We do not see ourselves as organisers of an event, but rather activists for a better world". Here are four lessons from this year's activism.
Don't fucking wait!
"If you have ideas just put them out there, don't be overprotective about your ideas, don't overthink your ideas. Don't be insecure about them, don't worry about them: if they're bad, they're bad, they'll go away – that's fine. But you won't know until you put them out on the table and have a conversation with other people. And if there is something really beautiful they will come back to you bigger, as Lucas De Man said". These are the words of Kanye West and Virgil Abloh's favourite, the young American architect Dong-Ping Wong, founder of Food New York and creator of cutting edge projects such as the +Pool in the Hudson River in New York, which purifies the river water and offers a swimming area for New Yorkers.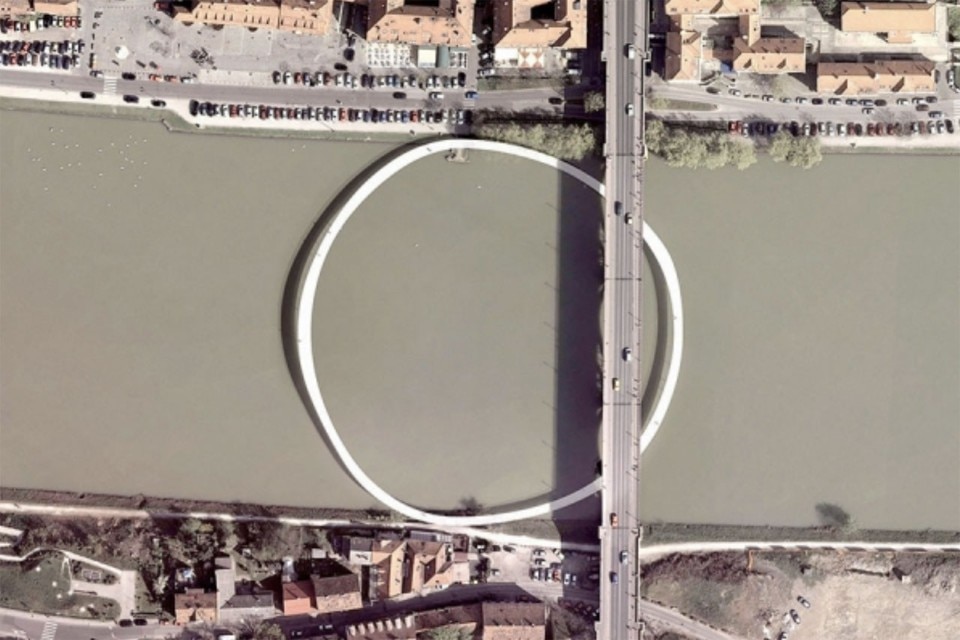 Wong cites the words of the Belgian Lucas De Man, the comedian and desecrating presenter of the conference, a tireless promoter of social events in various cities in Belgium. De Man is clear: no-one has the answer, no-one knows why we are here, so there is no reason to be afraid of what others think. "When I go to my parents for dinner, the most frequently-asked question is: what is it you do exactly? Your ideas are like a little ball to be thrown at others, who will give it back to you a little bigger, growing each time".
Another tremendous guest, Ane Crabtree started out as a freelance costume designer who ended up winning the Costume Designers Guild Award for her work for the dystopian-feminist TV series The Handmaid's Tale. "You need to discover who you are, accept yourself and protect you own personality, your own world: don't stifle yourself in order to fit in with what the others say".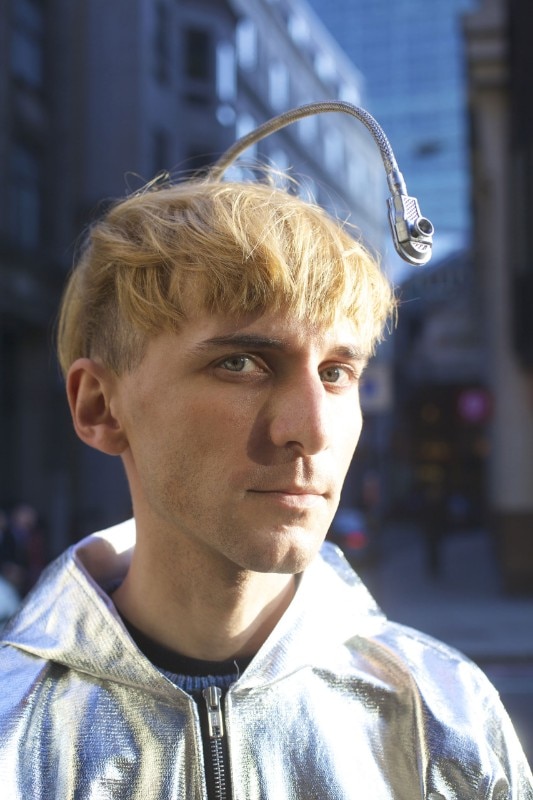 Niel Harbisson
Niel Harbisson at Design Indaba 2019
Niel Harbisson, Speech
Martin Luther King Jr.'s "I Have A Dream" speech translated into colour
Moon Ribas
Moon Ribas at Design Indaba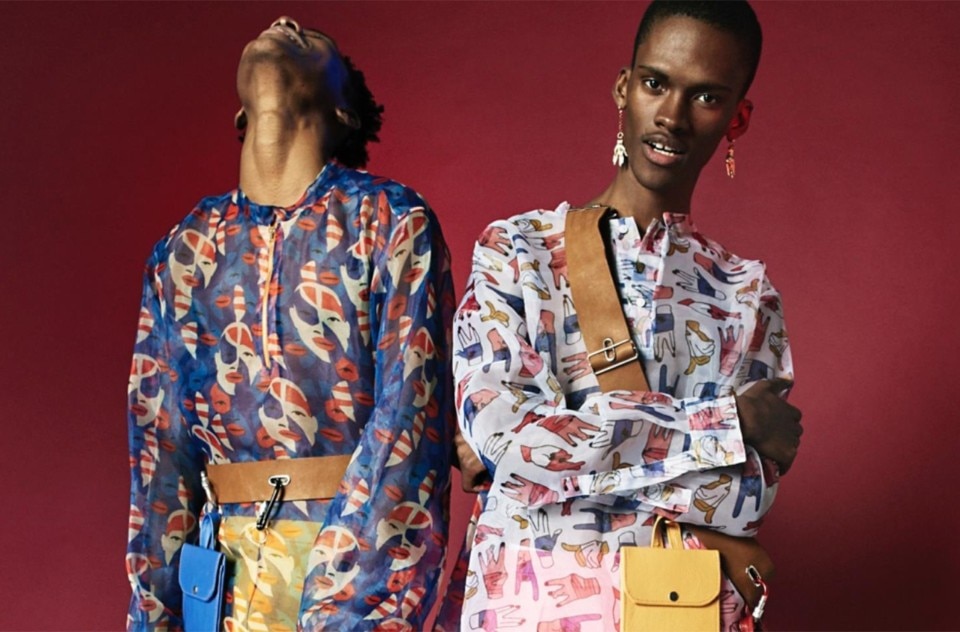 Orange Culture
Adebayo Oke-Lawal, SS17, School of Rejects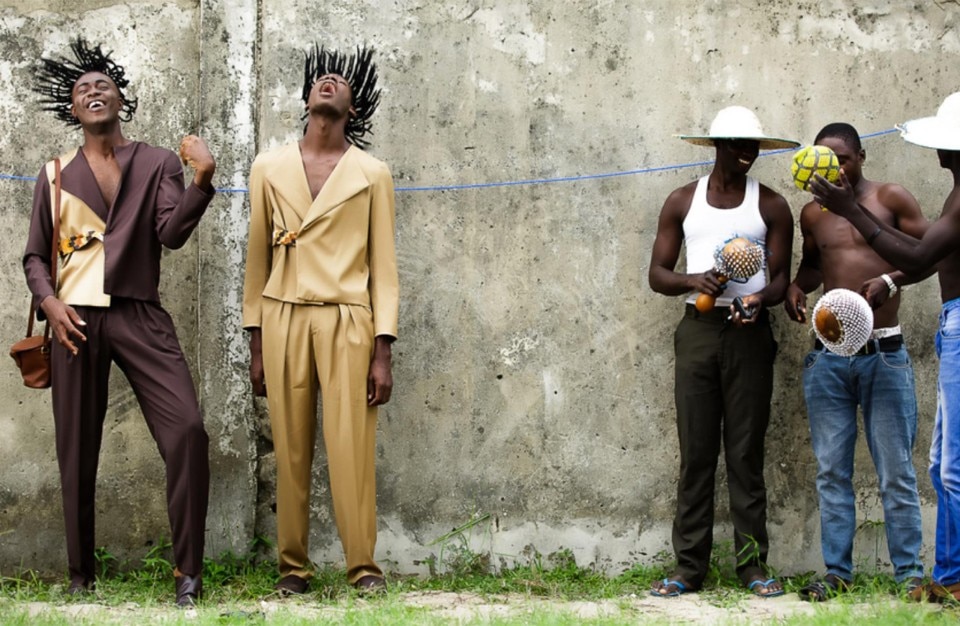 Orange Culture
Adebayo Oke-Lawal, SS17, School of Rejects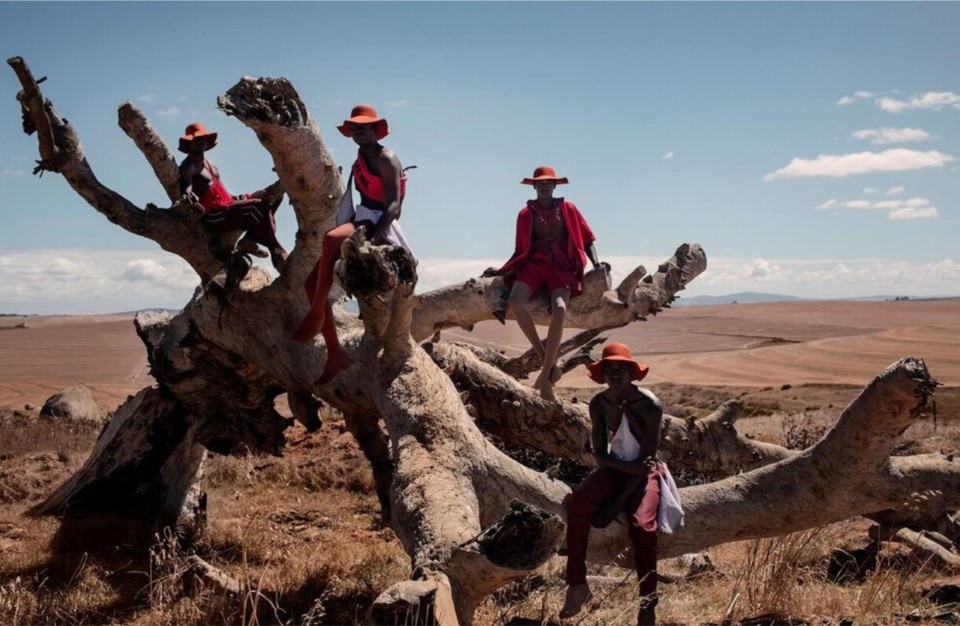 Orange Culture
Adebayo Oke-Lawal, SS17, School of Rejects
Orange Culture at Design Indaba 2019
Adebayo Oke-Lawal
Fight for your freedom
Among the most highly-anticipated guests, the Nigerian fashion designer Adebayo Oke-Lawal and the cyborg duo Neil Harbisson & Moon Ribas spoke about freedom of expression in very different contexts. The first spoke of the difficulty, as a designer, of living in a country like Nigeria, which is still very much bound by a form of masculinity that is stereotypical, or "toxic", as he defines it. Lawal is self-taught, sneaking into tailor's shops after work to learn the trade by night.
For his first collection he presented a man in a red satin dress, which created a national scandal and almost killed his career before it had even started. Now he is one of the most well-established young African designers in the world, and with his brand Orange Culture he uses fashion to stimulate new conversations on a society "which should learn to mind its own business a little more". "And enough of these 'traditional' African patterns which have little African about them!". At Design Indaba he launched his new men's collection with a full spectacular runway show.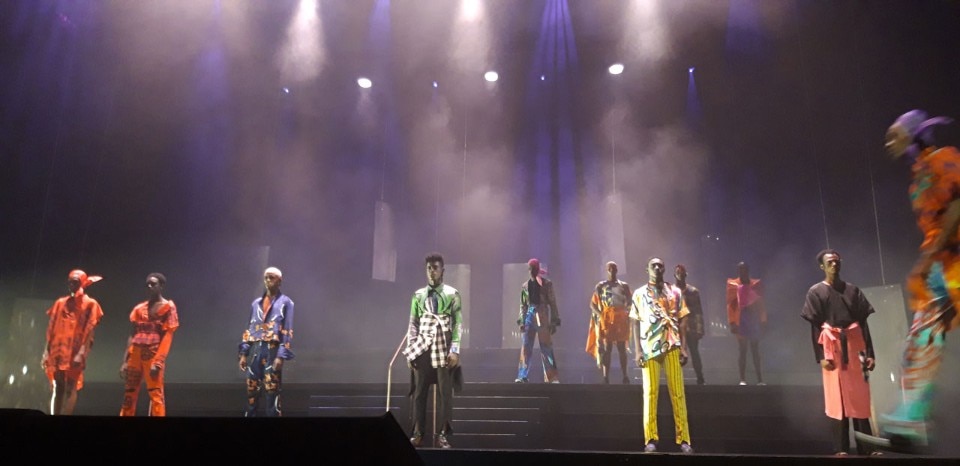 Neil & Moon are two young artists whose research is based on the expanding of the senses in order to better enter in contact with nature and the world that surrounds us. They are to all intents and purposes cyborgs, equipped with technology capable of perceiving unimaginable synaesthesia, such as the sounds of colours for Neil, who also hears the tones of infrareds and ultraviolets and maintains that – according to the sounds created by the colour of our faces – there are no blacks or whites, but only differing shades of orange.
Moon on the other hand feels – in real-time – all the earthquakes taking place in the world through a sensor which vibrates in her foot approximately 200 times a day. She has defined it as her "earthbeat". They have been working together for over 15 years at the Cyborg Foundation to define together with governors, law-makers and the international scientific community what the rights (and duties) of cyborgs should be.
Shaina Garfield, Leaves, 2018
Shaina Garfield, Leaves, 2018
Shaina Garfield, Leaves at Design Indaba 2019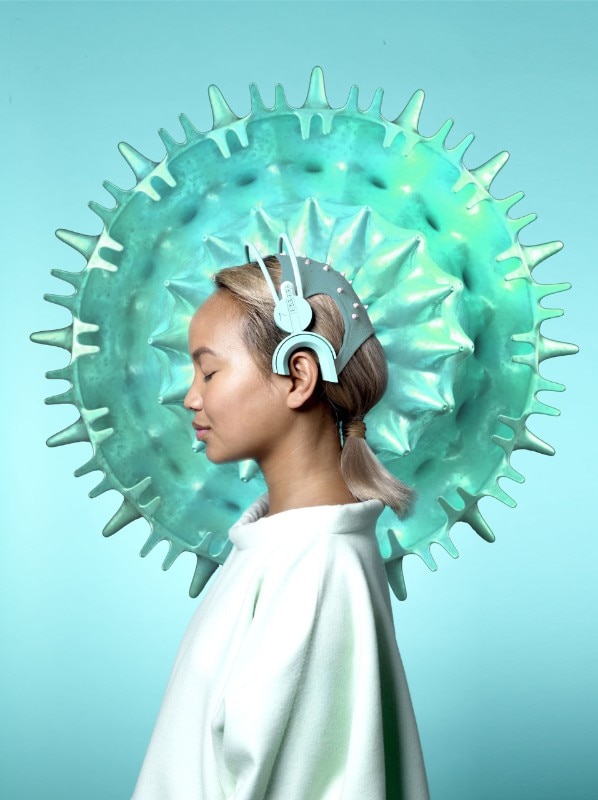 Freyja Sewell, Mind Mirror
Freyja Sewell, Mind Mirror
Freyja Sewell at Design Indaba 2019
Kiko Farkas, poster for the Sao Paulo Symphony Orchestra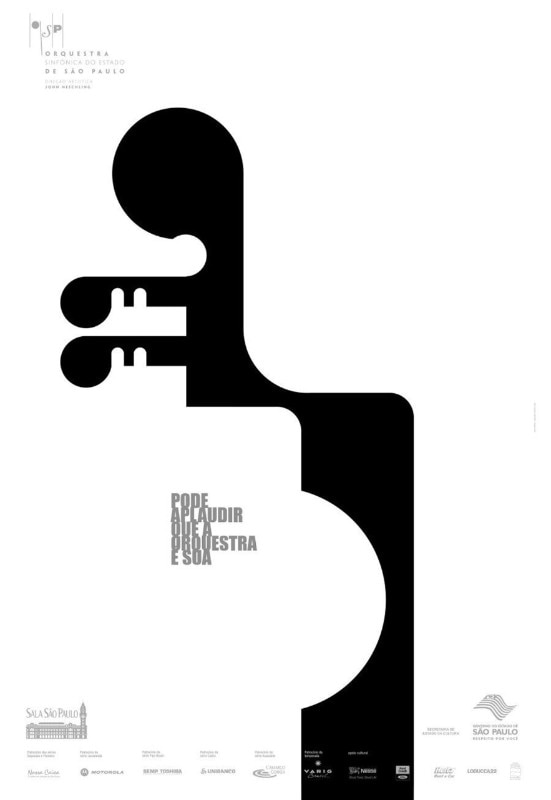 Kiko Farkas, poster for the Sao Paulo Symphony Orchestra
Kiko Farkas, gift to reflect on presence
Kiko Farkas, dono per riflettere sulla presenza
Kiko Farkas a Design Indaba 2019
Mindful design
"I have placed a jute bag under your seats. Now I want you to close your eyes and touch what you find inside [a stone, ed]. You are holding a piece of the Earth which is millions of years old, just think about it." The Brazilian illustrator Kiko Farkas gave a lesson on "presence". On finding the sense of things in ourselves and in that which surrounds us, be it a flower or a flame. Farkas is the creator of memorable designs such as the posters for the São Paulo Symphonic Orchestra.
He was joined by other designers who focused on the need to meditate, such as Freyja Sewell, who observed how continuous technological revolutions have often been the causes of more stress rather than an improvement in well-being for people. Her Mind Mirror is a medical device which allows an understanding of what happens in the brain during meditation. Shaina Garfield, whose work walks a line between environmentalism, disability and alimentary rights, imagines new ways to face up to death – and burial – via a ritual which uses weaving and fungi to purify our remains, which have become too toxic to be easily absorbed by the earth.
Mariam Kamara (Atelier Masomi), Hikma: religious and secular complex
Dandaji, Niger, completed
Mariam Kamara (Atelier Masomi), Niamey 2000
Mariam Kamara (Atelier Masomi), Regional market
Mariam Kamara a Design Indaba 2019
Selldorf Architects, Luma Arles, 2015
Selldorf Architects, school in Mwabwindo, in progress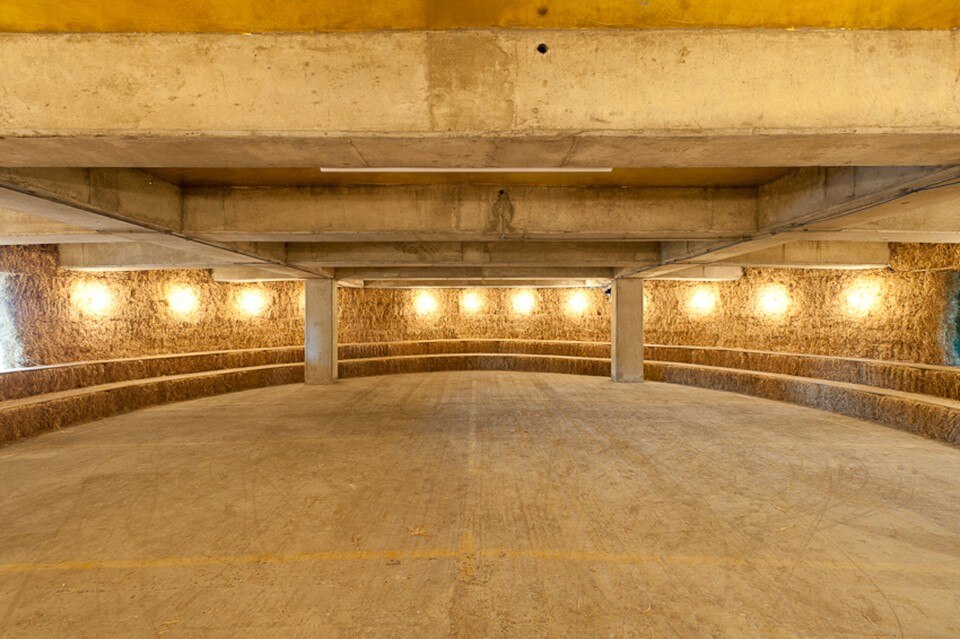 Bold Tendencies, Peckham Multy-Storey Car Park, London
BBC Proms Orchestra at Peckham Multy-Storey Car Park
Peckham Multy-Storey Car Park
Simon Whybray, hi boo i love you, 2016, Bold Tendencies Commission
Hannah Barry at Design Indaba 2019
John Pawson's House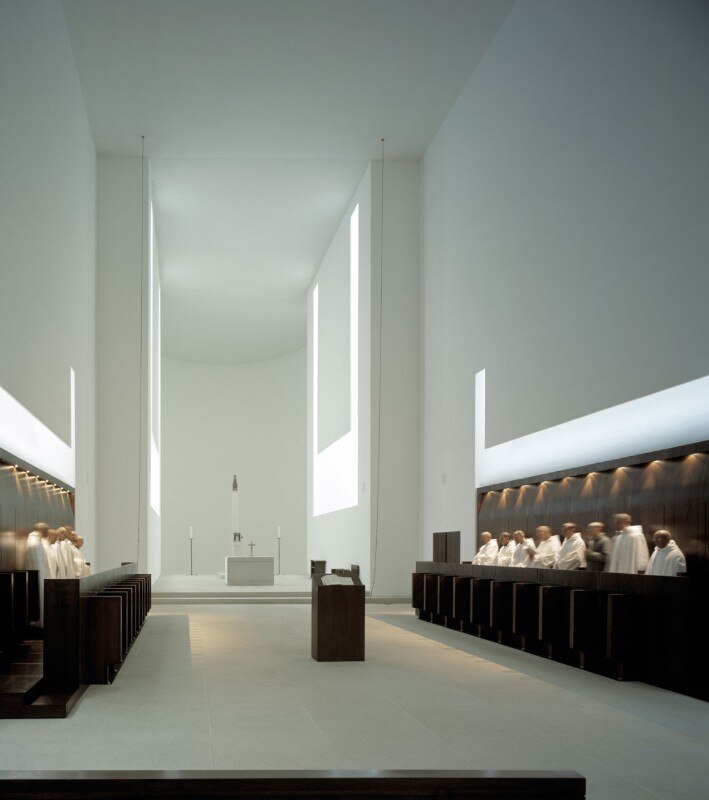 John Pawson, Abbey of Novy Dvur
John Pawson, Sackler Crossing, 2006
John Pawson at Design Indaba 2019
Good architecture makes life better
John Pawson, Mariam Kamara, Annabelle Selldorf and Hannah Barry. Four people who use architecture in a more traditional manner to significantly improve the physical and psychological well-being of individuals and communities. The king of minimalism Pawson designs places where the mind and the eye can rest". Calm and simple spaces, such as those by the American firm Selldorf Architects, which designs buildings according to the deep-set experiences of those who will be inhabiting them.
Mariam Kamara – famous for her earth architecture – makes the most of the few resources available in Niger to create impeccable designs which improve the quality of life in African communities. Hannah Barry, the founder of Bold Tendencies, has dedicated the last few years to transforming a large abandoned car park in London (the Peckham Multi-Storey Car Park) into a cultural centre for contemporary art, music and dance. She now shows those who didn't believe in her project the video of the BBC concert season held in the car park, which was full of spectators.
A winner is a dreamer who never gives up – Nelson Mandela