"At one point, during the pandemic, it was just me", says Alec Meeker, publisher at Bushwick Daily. We're sitting outdoor at Farewell, a luminous and cozy bar, with a nice backyard located on a lightly sloped street surrounded by gigantic murals, which is something perfectly normal in Bushwick. It's the first days of August 2021, and the bar serves as temporary HQs for Bushwick Daily, an independent online news publication outlet founded as a cultural blog. It started 11 years ago, during a crucial moment for the neighborhood when artists (and money) started to move in this area of Brooklyn. Bushwick rapidly became the new epicenter of arts in New York, with people visiting from all over the world; Vogue billed it as one of the 15 coolest places of the planet in 2014. It's a story we told you here.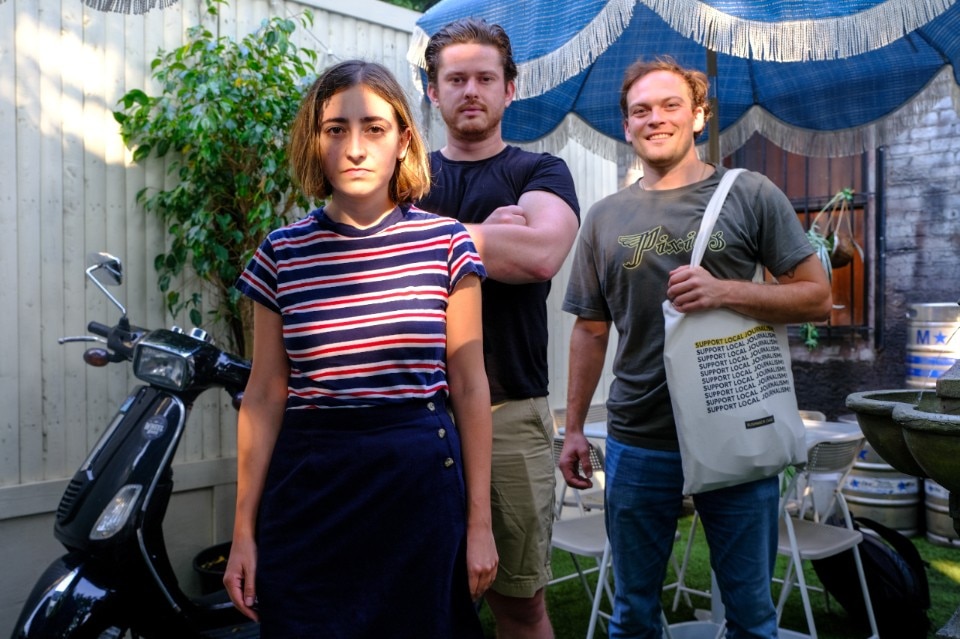 If you are investigating on a place, it's a good move to start from the local newspapers. At the time of this conversation, the BD team counted three members, with Jackson Schroeder and Nicole Allen Viana that had recently joined Meeker. "Our mission is to report on what's happening in the community, and to connect everyone in North Brooklyn with information, from new restaurant openings to a new mutual aid organization", the Bushwick Daily publisher explains. He points out that many areas are underserved in New York when it comes to local news.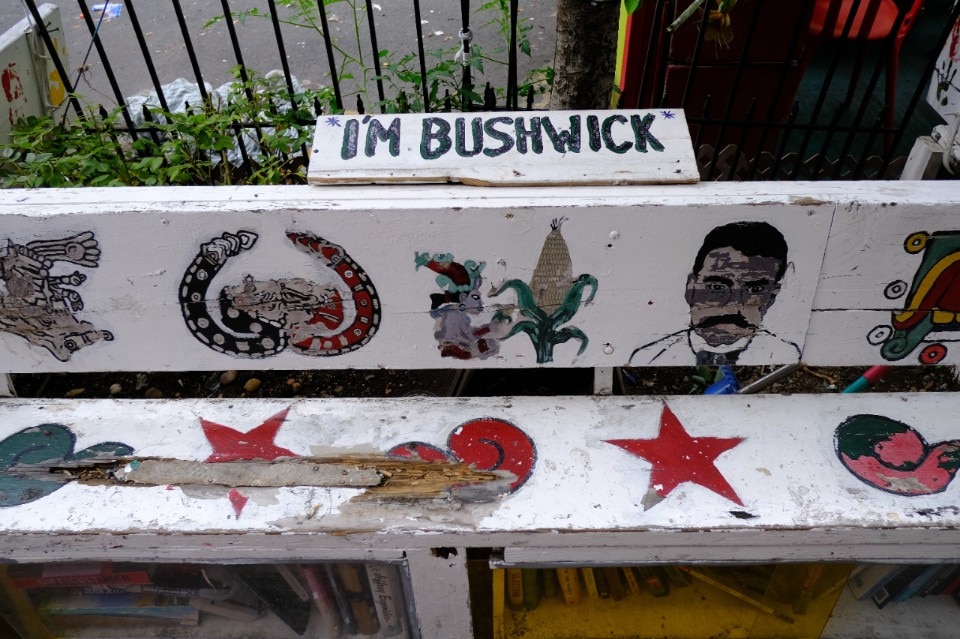 Schroeder adds that when national media do local reporting, "it's told through a national lens", and because of that the narrative quickly  becomes anxiety-inducing because "nothing feels tangible". It's different when reporters are part of the local community, he explains: people here know who the folks from Bushwick Daily are, he adds, "and that brings a different level of trust".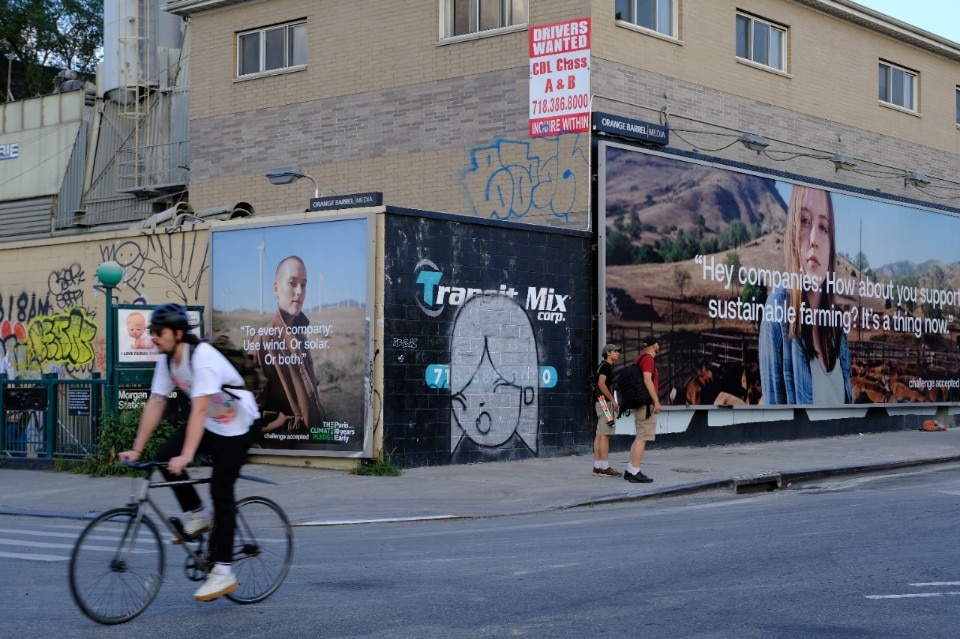 Post-Covid Bushwick
The pandemic hit very hard here in Bushwick. "For months, all you saw were U-Haul trucks", Allen Viana recounts. "A lot of people left, and stores closed. As they did everywhere in New York, I suppose. People fled cities, and Bushwick is no different". Back in those days, however, they also saw things they wouldn't even expect, says Meeker, recalling restaurants delivering free meals to hospital workers or people in need.
For months, all you saw were U-Haul trucks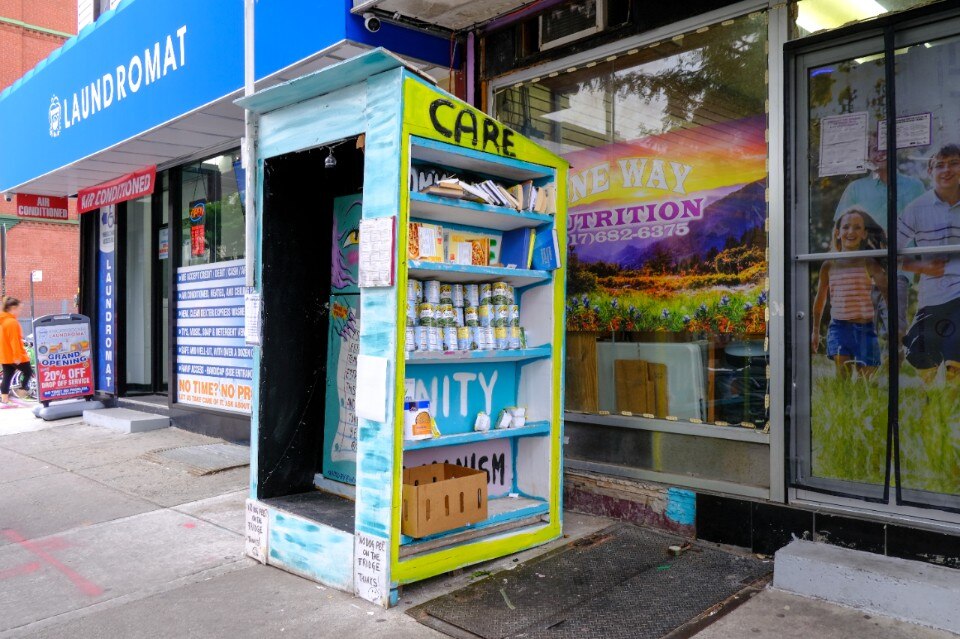 But we're not in Manhattan, they add, working-class community is huge here and composed mainly by immigrants. And most of them didn't leave.  Mutual aid organizations sprouted up to help, and two community fridges were created to donate food to those in need.
The critical role of mutual aid
It's the last days of Mario Cuomo as New York governor when I visit the district office of the 18th State Senate District located in Bushwick. North Brooklyn representative Julia Salazar is in Albany, discussing the possible impeachment – in the end, Cuomo will resign from his charge on August 10th. 
Isabel Anreus, Director of Constituent Services, does the honors in her absence. Hanging on the office walls, along with institutional Salazar portraits, you can spot Frida Kahlo and Nelson Mandela, and others that I can't recognize.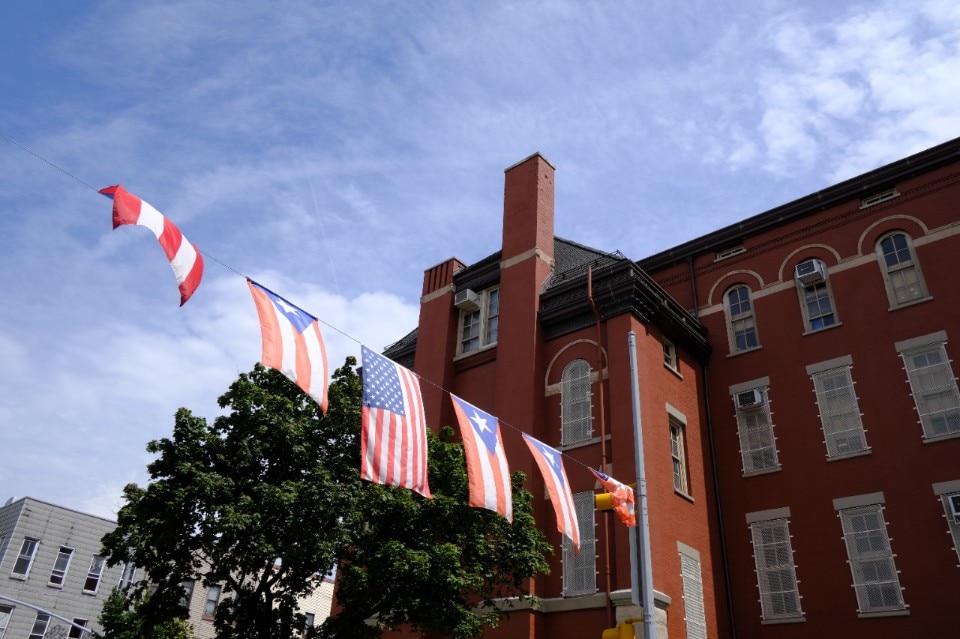 Before the pandemic hit, Anreus explains, "the biggest constituent issues here were about housing insecurity". A problem that still exists. But priorities have shifted.
"We've closed more than 3000 cases of unemployment of constituents not able to get the money that they needed, so much back pay was owed to them" , explains Anreus. But the office also distributes masks – for a total of 10,000, so far – and hand sanitizer. "And we have also started with food distribution".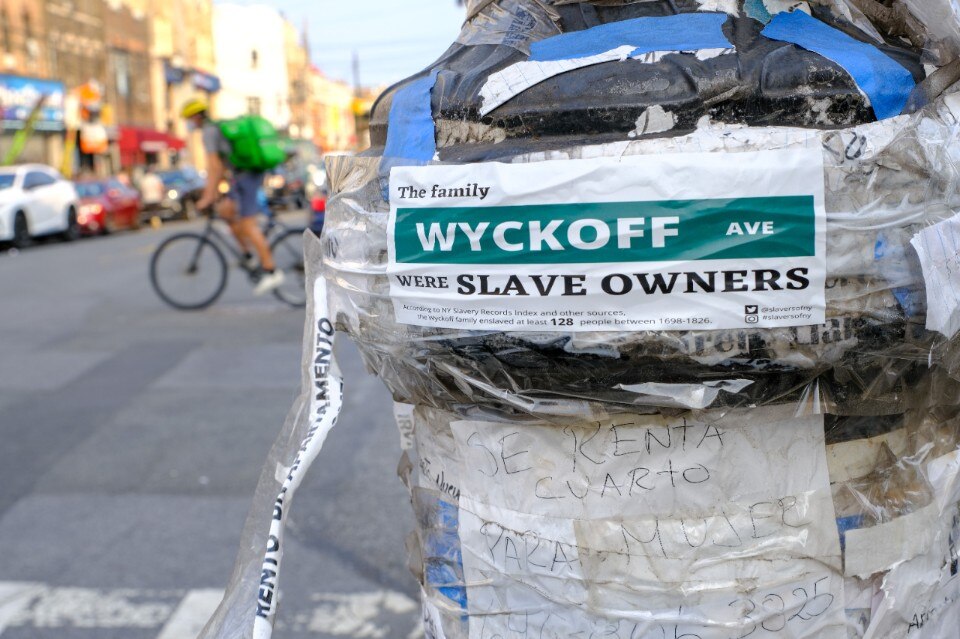 Julia Salazar's election got a lot of national interest because of her affiliation to DSA, Democratic Socialist of America. Anreus explains that activism is a strong component of local community life, and Salazar's election stands as the expression of a bottom-up movement. "In North Brooklyn many constituents are very lefty, socialist, borderland communists", she says.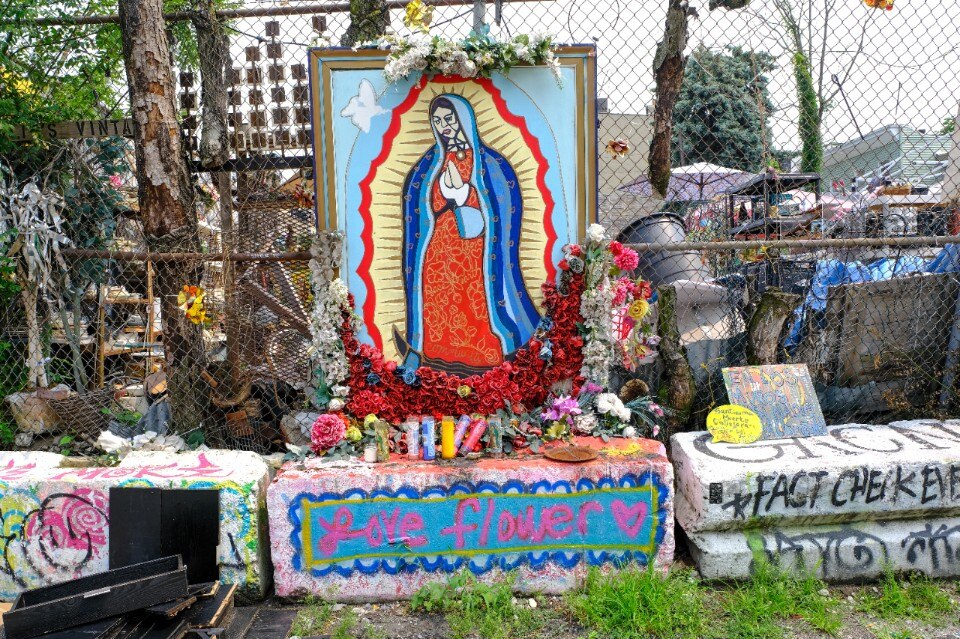 I was introduced to Anreus by the folks at Bushwick Daily, as a part of a tour through Bushwick main hotspots that they nicely arranged for me, and after the State Senator's offices, the next stop was... a pizzeria. It's Tony's in Knickerbocker Avenue, precisely, a family-owned restaurant that plays an important role to the local community. Organizing the annual Puerto Rican Day Parade, for example. "But we'd like to do an Italian festival, too", says Salvatore, the charismatic owner, wearing a black mask he will only put off at the end of our conversation to take some pictures in front of the restaurant.
Balancing local heritage with cultural change
The history of Tony's Pizzeria goes back to the 1970s, when the area was still primarily Italian. Today Bushwick is, as Salvatore defines it, "a big hotbed of cultures", where they "try to embrace everybody".
On the other side, preserving memory is also important. "Italians started to move out of the neighborhood in the '70s, when crime started to get bad", he explains, remembering a time when the streets were empty from dusk till dawn. 
We know how hard it was to survive
"When my parents were done with work, we used to rush at home", he remembers. It took almost 40 years to get out of gangs, drug wars and violence, here in Bushwick. "We know how hard it was to survive".
Before I leave, Salvatore brings me to the crossroad. On the other side stands a new Tony's restaurant, ready to open. It was delayed because of the pandemic. But soon it will inaugurate, he announces. And a new mural will cover the wall on the opposite side of the street. A sign of a new start for the neighborhood.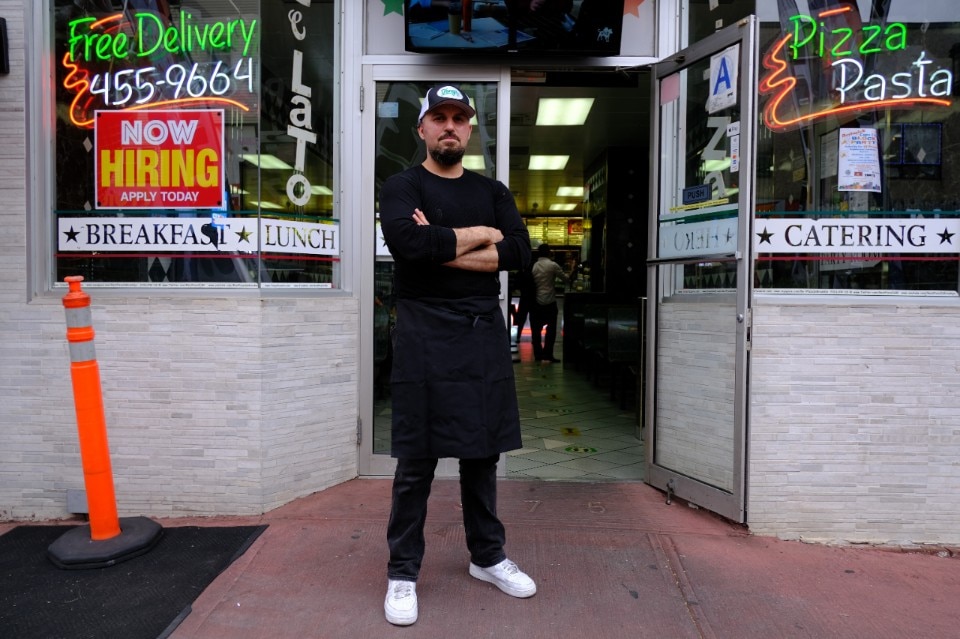 The gentrification of Bushwick
While the pandemic slowed down dramatic gentrification changes, they're still happening, with Netflix moving its studios to Bushwick, "something that nobody know how much will change the area", says Meeker. Before Covid, he adds, "things were very hot here, and that was creating a lot of rent inflation".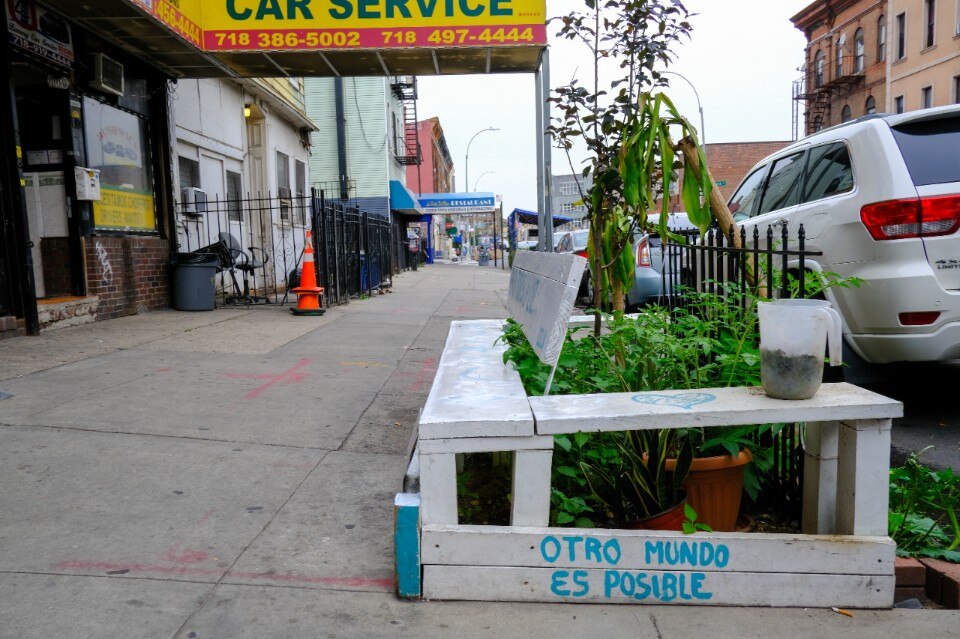 Obviously, the nearby and totally gentrified Williamsburg area is the Stone Guest of our conversation, with its "millionaires and billionaires moving there" at the expense of trasforming the neighborhood into an offshoot of Manhattan with only slightly more hipsterish boutiques, losing so all of its original character and even most of the artsy hype raised in the early 2000s. "But one thing that I've seen here in Bushwick, is that the community is strong in fighting to be included in the benefits of the money that's coming in", says Meeker. You can't stop New York from changing, but longtime residents can make something to benefit from these mutations.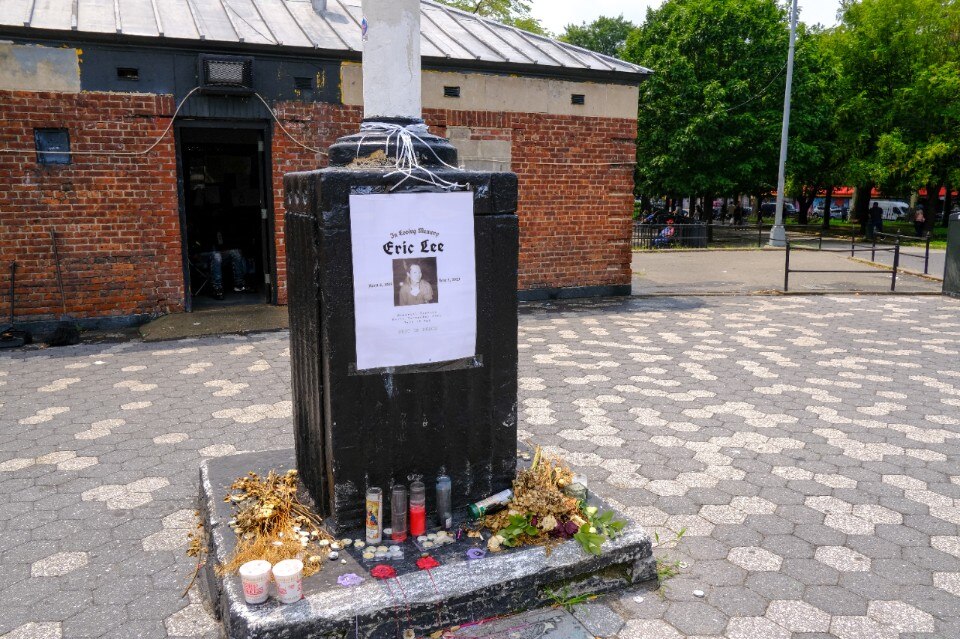 The role of local journalism
"Support local journalism", is written repeatedly over the Bushwick Daily's official tote bag, that all the members of the team proudly carry around the neighborhood, displaying it as a sort of badge. Meeker talks about saving local journalism as a "greater mission", and is sure that the approach of Bushwick Daily should be seen as an example by others.
"We're creating a business model and a way to do journalism that can be applied throughout New York and the rest of the country", he says, outlining the precise recipe they've found, consisting in a few stepstones: "being embedded with the community, not putting up a paywall, and only having partnerships and advertisers who believe in a philosophy of authenticity". There's a monthly subscription system created for readers who desire to support BD and some big help came the mayor office with Executive Order 47, which orders that half of all New York advertising must go to community publications in the city. "That initiative was one of the things that allowed Bushwick Daily to get through the pandemic and is certainly responsible for saving a lot of local journalism in the City".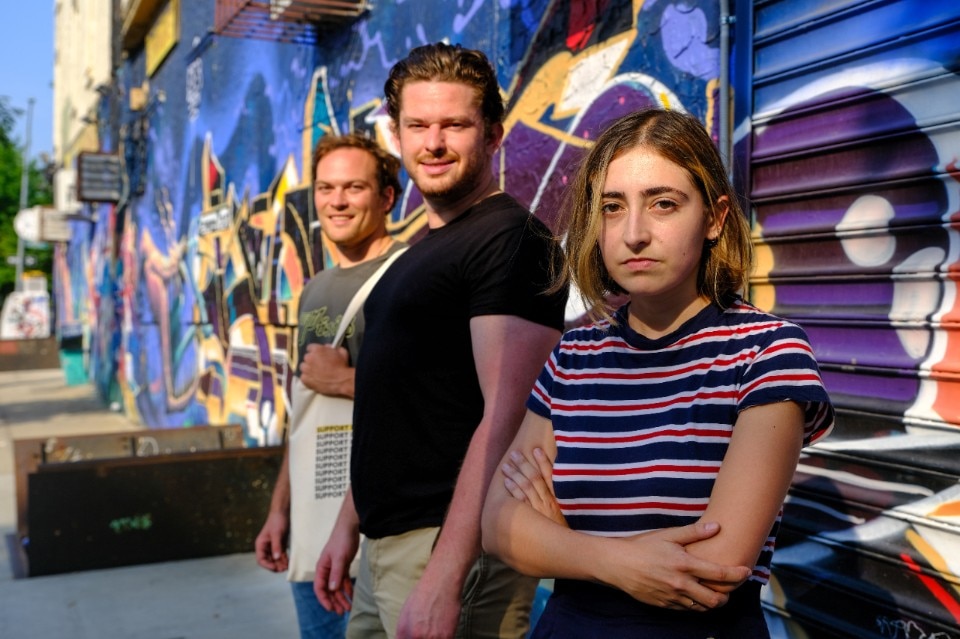 The focus of BD stays on connecting people, business activities, and politicians. "Bushwick is special", says Meeker, "but I also think that a local news publication allows amazing actions to happen because amazing things happen everywhere, but human essence is to tell stories and have a common narrative".