It's midnight in Bushwick, Brooklyn. There's a little crowd gathered on Irving Avenue, just in front of Dordor Gallery. It's the opening party for "Metaphysical", an 'NFT + physical exhibition', said the flyer that brought me here. I swipe my credit card and get access to the inside for 10 dollars. The space is basically a large white room with a back. On the right wall and framed within screens, you can see digital pieces of arts, while a series of paintings hang on the other side. Behind the bar, that cuts the place in two, is where the proper party is going on, with a DJ, lots of people dancing, loud music. It's late July 2021, and New York is just emerging from year-and-half-long pandemic winter.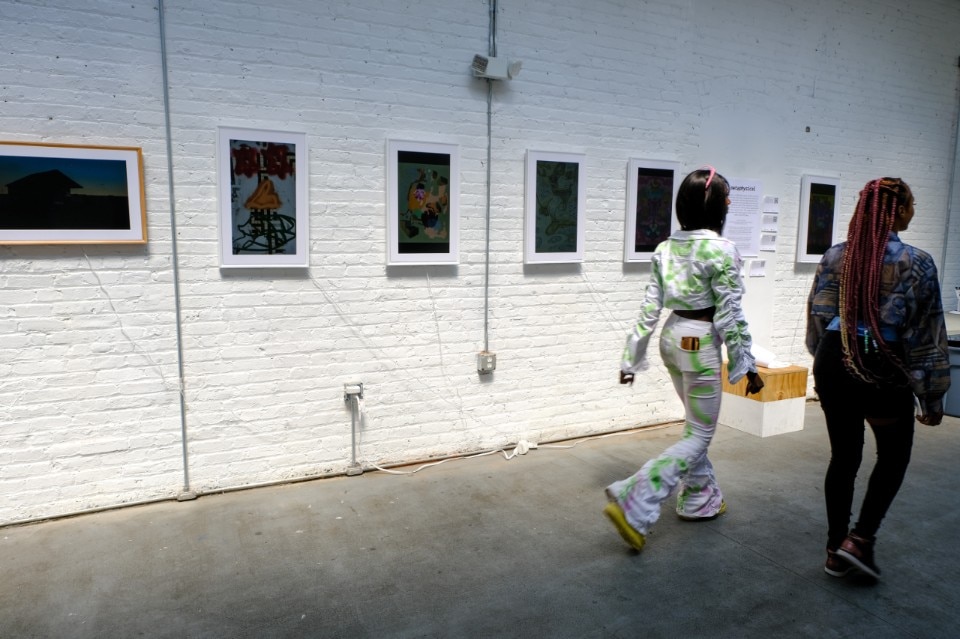 From Moscow to Bushwick
The next day, I meet with Ekaterina Ovodova, Ceo and co-owner of the gallery, a young Russian lady that speaks fluent English, and everybody here calls just Catherine. "Metaphysical is an exhibition that has both digital and physical art from the same artists", she explains. One of the artists, who is probably half my age, shows me a virtual gallery on his iPhone Pro Max display, hosted by bitski.com, where artworks hang on the walls of an exact digital replica of Dordor Gallery.
The gallery moved from Moscow to Bushwick after becoming world-famous because of an exhibition that documented'mass beatings of civilians in Russian cities; it opened on President Putin's 67th birthday, in October 2019. "Everybody was talking about us in Moscow. But we still wanted to have our voices heard", Ovodova says, explaining why they decided to open to in New York.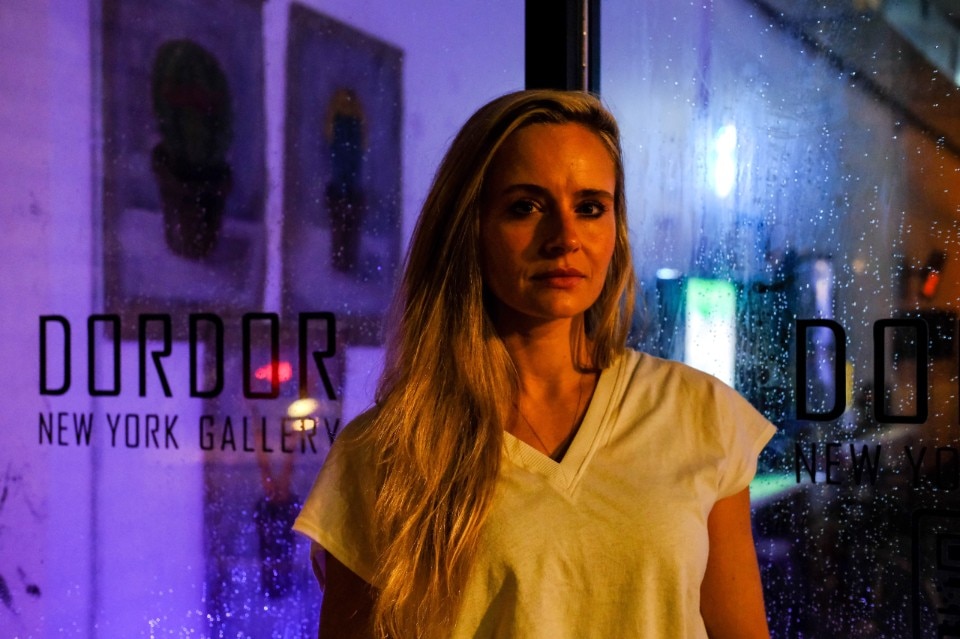 Dordor Gallery Bushwick inaugurated right before Covid, so it had to closed shortly after, to reopen last summer. "At that time, people were still afraid", the CEO notices. But she adds that things have changed, and last week a photography event gathered almost 500 people at the gallery.
About Bushwick, Ovodova explains this way why this is the place to be, for her: "Every time I walked into city galleries, I could feel the snobbishness. Here, we are building a community".
Every time I walked into city galleries, I could feel the snobbishness. Here, we are building a community
Bushwick, 2021
Located in North Brooklyn, Bushwick, originally a Dutch independent town, shares its borders with more celebrated neighbors like Williamsburg, world epicenter of the hipster craze at the beginning of the millennium and rapidly gentrified since then, or Bedford-Stuyvesant, where rappers like Jay-Z and Notorious B.I.G, and movie director Spike Lee were born. Bushwick had its momentum during the '10s, when it mutated from a poor and high-crime area to New York's new artistic Mecca.
Street art scene had a crucial role in the relaunch, and was propelled by Bushwick Collective, a vast outdoor gallery created by a young man, Joseph Ficalora, as a reaction to the decay of the area, to the assassination of his father, and the death of his mother. Every year the Collective throws a huge block party, and artists coming from all over the world repaint a part of Bushwick's walls. Usually held in June, this year it's been delayed to September because of the pandemic.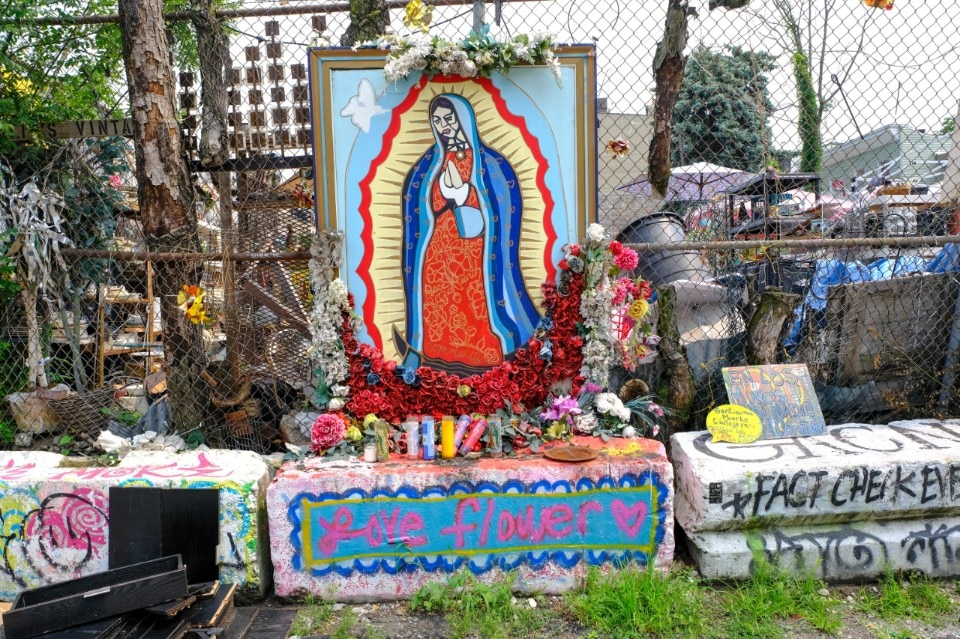 Art is overabundant in Bushwick, sometimes overwhelming. Murals are gigantic, and everywhere. Some of them are based on local stories or personalities; a very few are ads for brands like Vans or Chanel or beer companies. But that's just one face of this area, while there's more in the soul.
Bushwick is one of the most culturally diverse areas in New York. In Maria Hernandez Park, you'll see people coming from all over the world laying on the grass or easting something on a bench or playing a peculiar variant of handball in squash playgrounds or gathering to watch a match of a strange volleyball, adapted to the use of heavy soccer balls.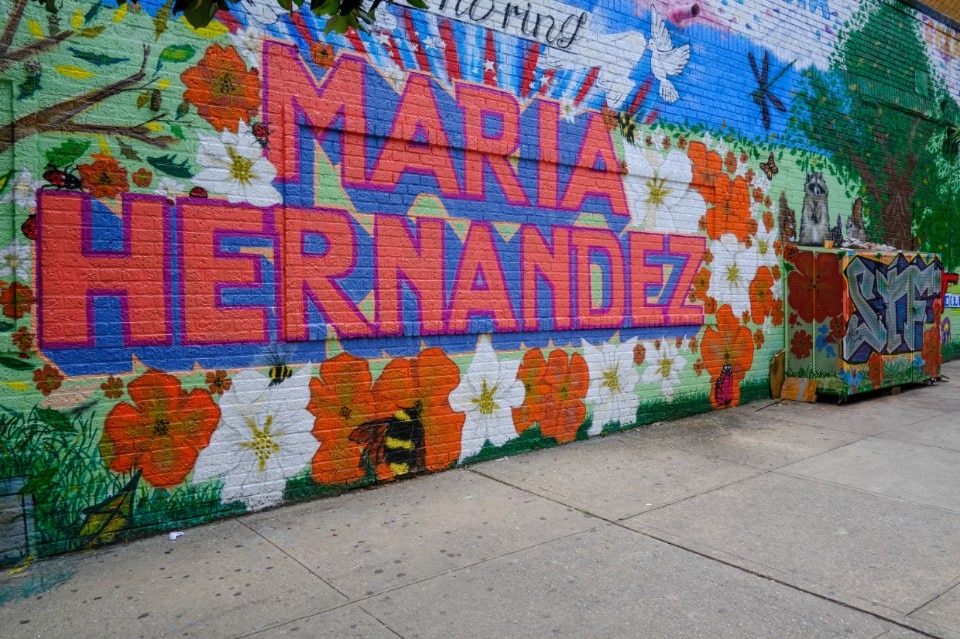 There are lots of bars, lots of restaurants, with cuisines from all over the world. You'll hear more conversations in Spanish than English talks. Music is always loud in public spaces: it comes from rolled down car windows, as well as from portable music speakers people carry around with them. Weekend nights are intense. The streets aren't tidy. Coffee shops are full of neo-hipsters, working or Zooming with their MacBooks, Chromebooks, and iPads.  All kinds of different humanity overflow streets like Knickerbocker Avenue, Jefferson Street, Wyckoff Avenue. On the latter, you'll sometimes meet medics and paramedics wearing their blue and green uniforms.
New York's first Covid-19 death happened here, in Bushwick, at the Wyckoff Heights Medical Centre, and the claustrophobic lockdown that closely followed has been not only a tragedy, but also a test to check how much of the energy that you could breathe on these streets in the former decade is still standing.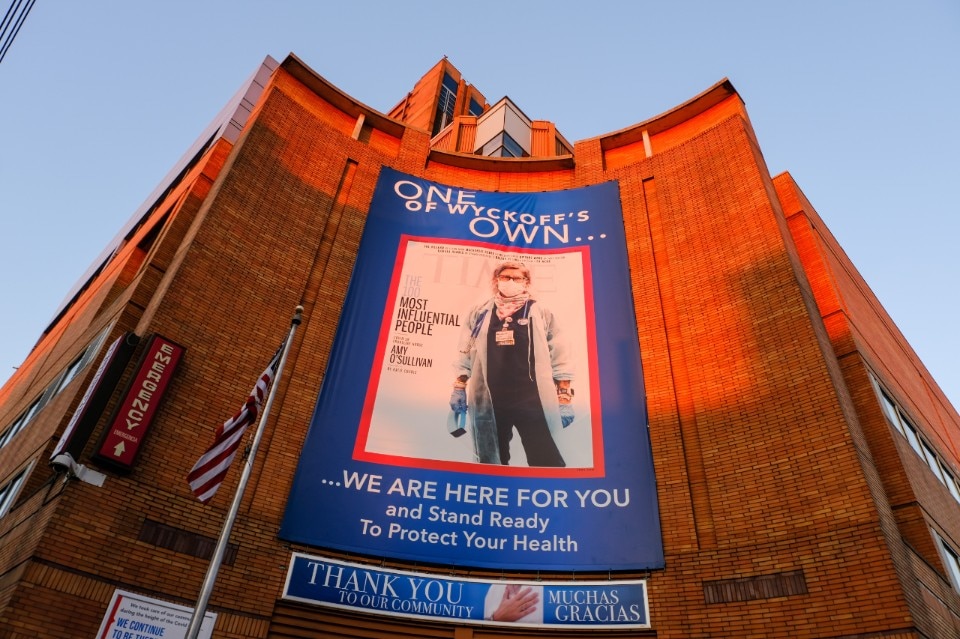 Where have all the artists gone?
"The artistic community was huge here in Bushwick around ten years ago, but now it's gone", tells me Deborah Brown, an artist that 40 years ago came in New York City from California to study, and then never left. Here in Bushwick, she was a precursor to the times, and a reference person in the art and gallery scene.
We're on the Northern border of the neighborhood, an area someone refers to as Morgantown, an apparently deserted, but colorful, industrial landscape of one or two-story warehouses, where no single inch of wall space is free from street art paintings; only a further look reveals to the eyes of visitors a hidden galaxy of record stores, bars, and artist studios. The access to Brown's house is a Narnia's wardobe itself, a metal gate on an anonymous wall that lets you into a vast and tidy home, where everything is curated to the tiniest detail, and a round wooden table stands in the center of a large room, completely empty but for paintings ordinately leaning to the walls, the table itself, and some chairs. A dog comes to greet me at the entrance. "Her name is Trout, as in Trout Street, not far from here: it's where I found her 13 years ago", Brown tells me.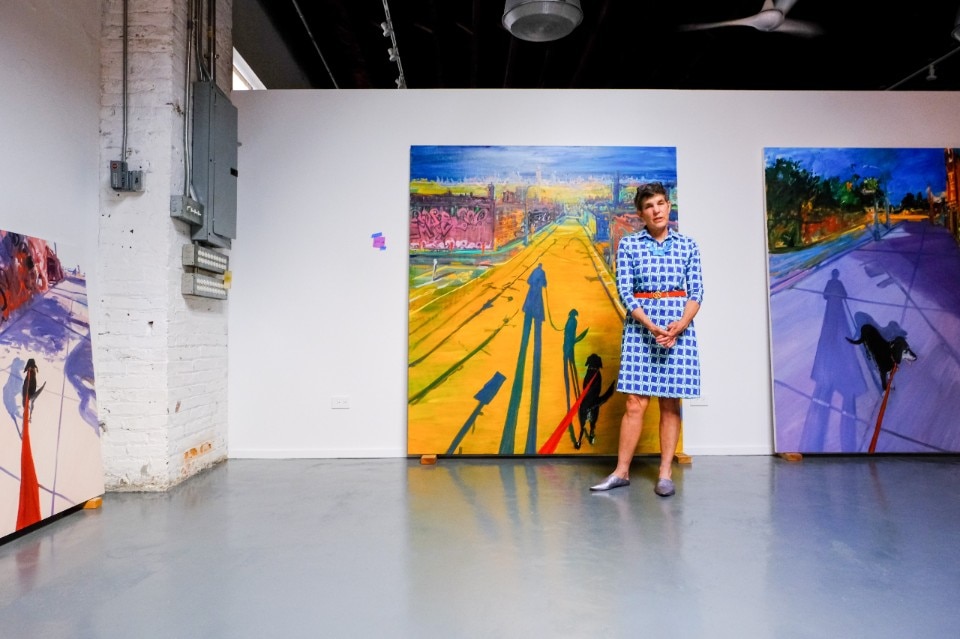 She's been living in the neighborhood since 2005, and at that time, she recalls, "there was no other white woman my age". It was a dangerous area, but the rents were cheap.
We drink water from glasses resting on colorful Mexican tiles. No longer than 10 years ago this room, Brown explains to me, used to be her art gallery. At the time, she organized a site-specific show curated by Karin Bravin, who introduced her to me.

Before she closed the gallery in 2014, the artistic community in Bushwick was huge, Brown explains to me. That didn't last for a long time.
Artists are always moving in New York, looking for cheaper rents and larger spaces. For years, Brown explains, they have followed the L train, the subway line that connects Lower Manhattan to East Brooklyn. So, at the beginning of the 21st century, they moved from Lower East Side to Williamsburg. And ten years ago, something happened in Bushwick.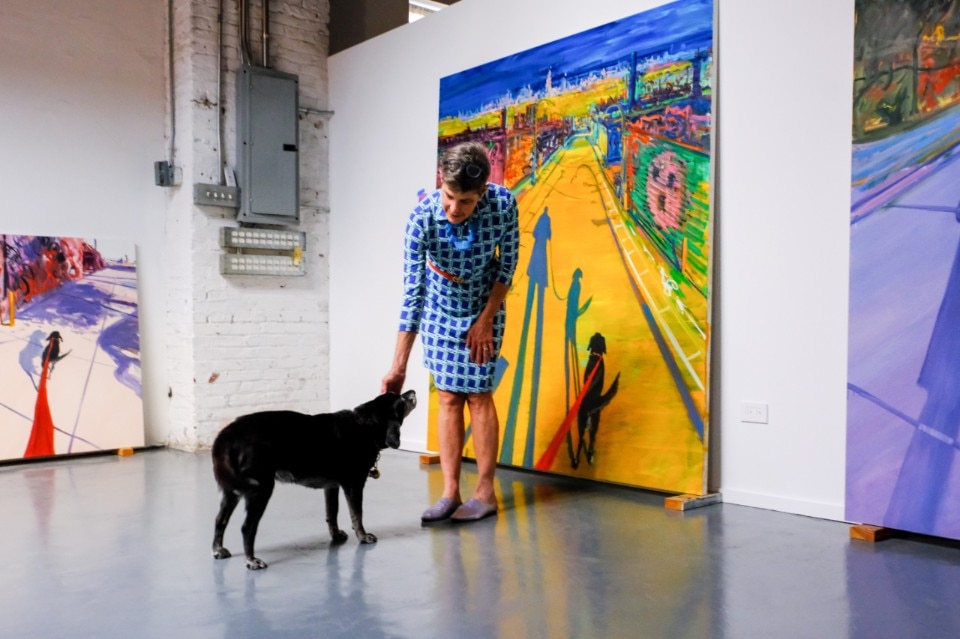 "My gallery was the first one to get a review on the New York Times", Brown recalls, "but there were 40 of them, at that time". All those galleries were small spaces, adjacent to where artists were lived and worked, open to the public on weekend days. Those weren't just a bunch of disconnected art spaces, but a real community, a small town of artists inside New York City. And people were visiting from all over the world.
Where have all the artists gone? Brown explains some of them are still here, and she drops names like Rashid Johnson, Rita Ackerman and Eddie Martinez. And there are a few good commercial galleries. "But gentrification and real estate have gone way into Bushwick", and that incredible vibe of the past decade, according to the painter, is gone for good.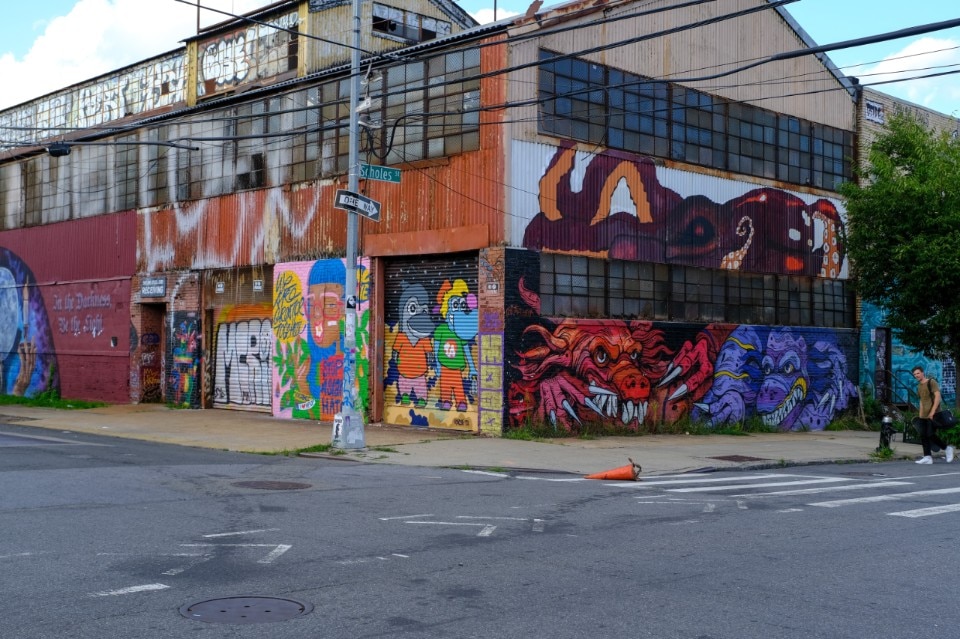 Ridgewood: the new frontier?
Jonathan Toubin welcomes me at the entrance of Tv Eye, his nightclub and music venue in Ridgewood. It's dark outside, from the backyards come echoes of music and people chatting. On this street there are some bars, and a boxing club closed at this hour. We're just one block from Bushwick, but in Queens. L-line is 2 minutes away by foot.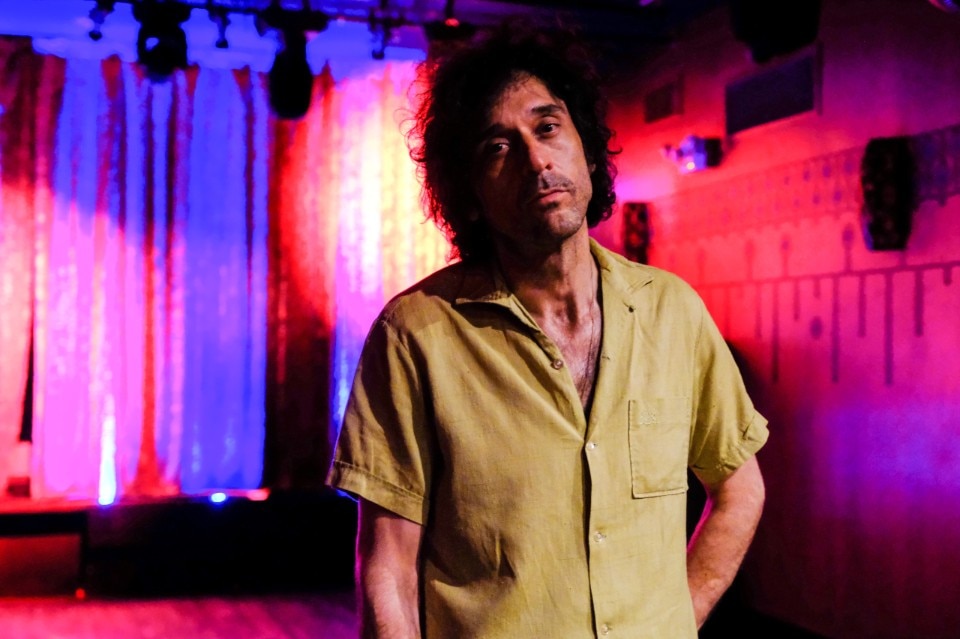 "We've spent years saving to build this place in this area". When I ask why here, Toubin explains that people making non-commercial music, but art music and underground music, can't afford to stay in Manhattan anymore. Ridgewood is where have moved "all the people we like, young people, and even older middle-aged people like me", he says with a light smile on his face, giving me a tour of the club's different rooms, introducing me to the bartenders and those who work in the kitchen overlooking the crowded inner courtyard, and ending our tour by sitting at one of the tables in the bar adjoining the backstage area. On stage, there's a band playing.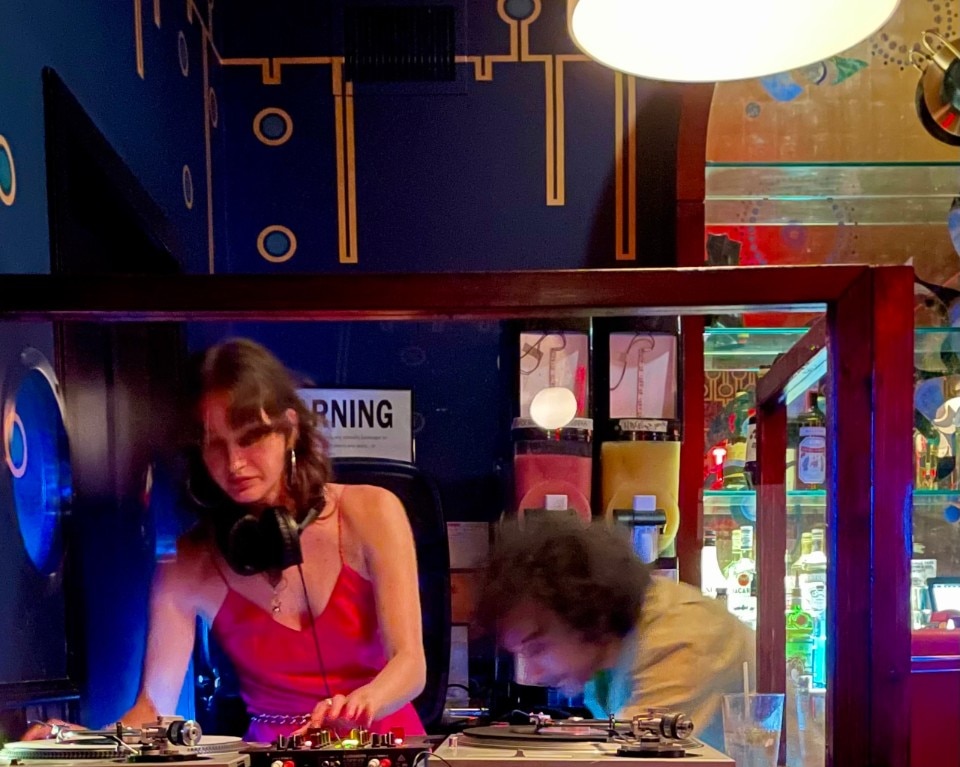 Tv Eye opened just before the pandemic, and during the Covid outbreak, it had to adapt to survive. "We were a patio restaurant for a year and a half, we built picnic tables, everyone had to be seated and distanced".
Originally from Austin, Texas, Toubin is a tall, slim man, a hair cloud framing a sympathetic face. "We fully reopened as a club in late June, first days of July", he recalls. How was that? "Strange", he says: "I felt like I wasn't good anymore at DJing". But it was also great, he tells me: "It was so nice, I wanted to cry". Editor's note: Jonathan Toubin's sets are legendary, and he has been repeatedly named among the most talented New York's disk jockeys by magazines like Vice and Rolling Stone. For a year and a half, because of the lockdown, he tells me he hasn't earned one single dollar as a DJ. 
You can change what you don't like, but for the things you can't change, you just acclimate to the circumstances
I can appreciate his enormous talent the following night, when he plays some tunes after an incredible streak of three concerts that transform Tv Eye's main room into a rock and roll paradise, with people of all ages and genders and looks moshing and dancing with such an energy I presumed lost at the beginning of the new millennium. Fully clothed in white, Toubin mixes groove with empathy, towering over a small crowd of twirling people from a slightly elevated platform, located in the corner of the ballroom farthest from the entrance.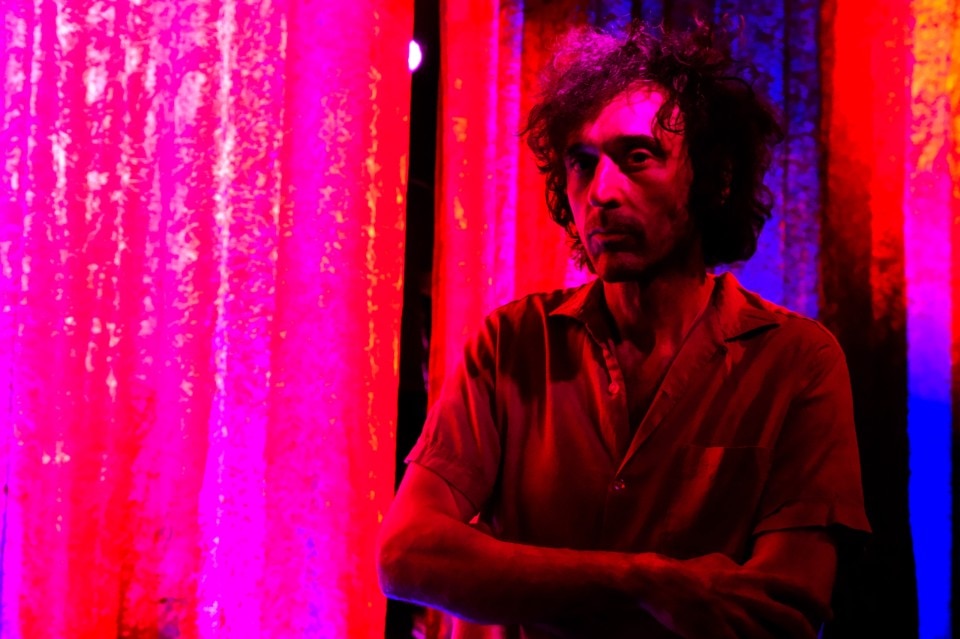 At one point, during our conversation, Toubin told me that some people were convinced Covid would bring a resurgence of underground culture in Manhattan. Obviously, that didn't happen. "But I never complain about the situation", he says, and that's something that perfectly sums up the approach to life I've spotted out so frequently when talking to New Yorkers in these days: "You can change what you don't like, but for the things you can't change, you just acclimate to the circumstances": more than just a phrase, this sounds like a motto for keeping up with this costantly changing city.
All images in this article were taken with a Fujifilm X-Pro3, kindly loaned by the brand.
Opening picture: a mural by David Puck and Jason Naylor, featuring Gabri and Shanna of @27travels