Max Risselada (ed.), Alison & Peter Smithson, A Critical Anthology, Ediciones Polígrafa, Barcelona 2011 (pp. 368)

Moleskine, Giancarlo De Carlo, Moleskine, Milan 2012 (pp. 144)

This article was originally published in Domus 966 / February 2013

How are we to understand the relationship between "intimacy" and the architect, and furthermore interpret an intimate story of discursive and historical positioning?

When studying an architect, we are rarely satisfied merely with the object or production of their thoughts; neither can we rely only on broad analyses of socio-economic and constructional transformations. To see how an individual architect really develops his or her own notion of design, we long to see their notes, writings, sketches and drawings, to read of their interactions with other architects, and to see how they spatialise their own reality. The desire for this intimate view can be seen in different manifestations in two books about Alison and Peter Smithson and Giancarlo De Carlo, who stand among the architectural figureheads of the 20th century.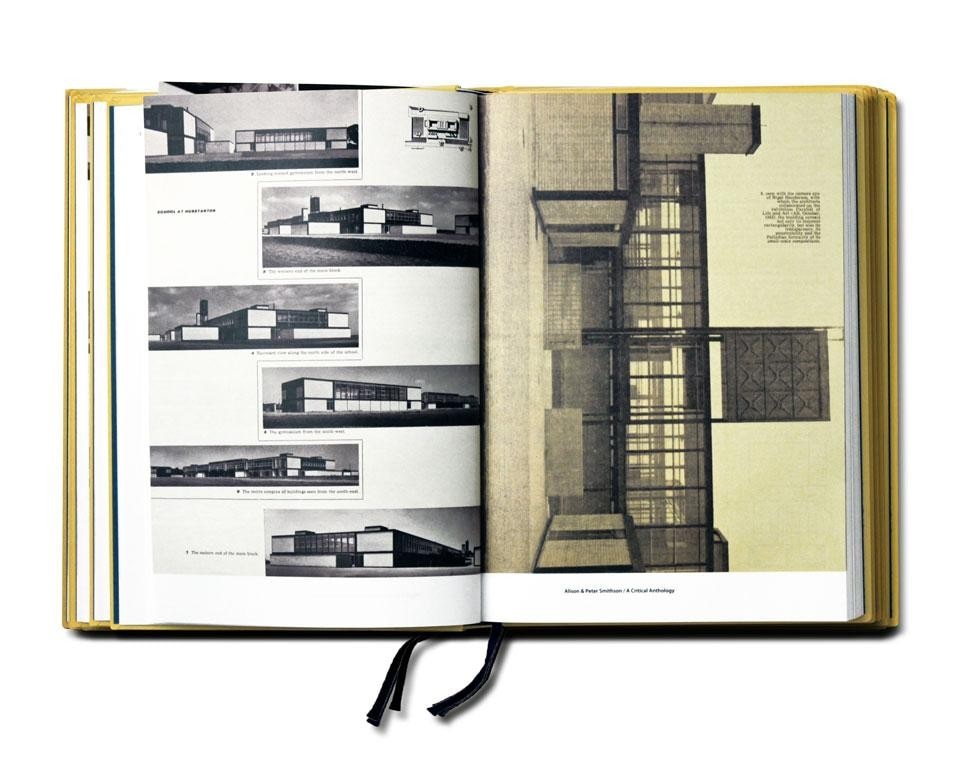 After editing an extensive research initiative, horizontal archive structure and oral history about Team 10, Max Risselada introduces his recent editorial work Alison & Peter Smithson. A Critical Anthology. The book is not only a memorial to the Smithsons' detailed life and practice; nor is it just a conceptual discussion on the form, building and genre of modernist architecture. Rather, it goes much deeper: in aggregating a dense collection of opinion articles, analyses and memories, the book builds a strong case that a new climate of architectural discourse — and a new understanding of the history of architectural theory — is in demand. This critical anthology invites us to feel the "intimacy" of the Smithsons as architects.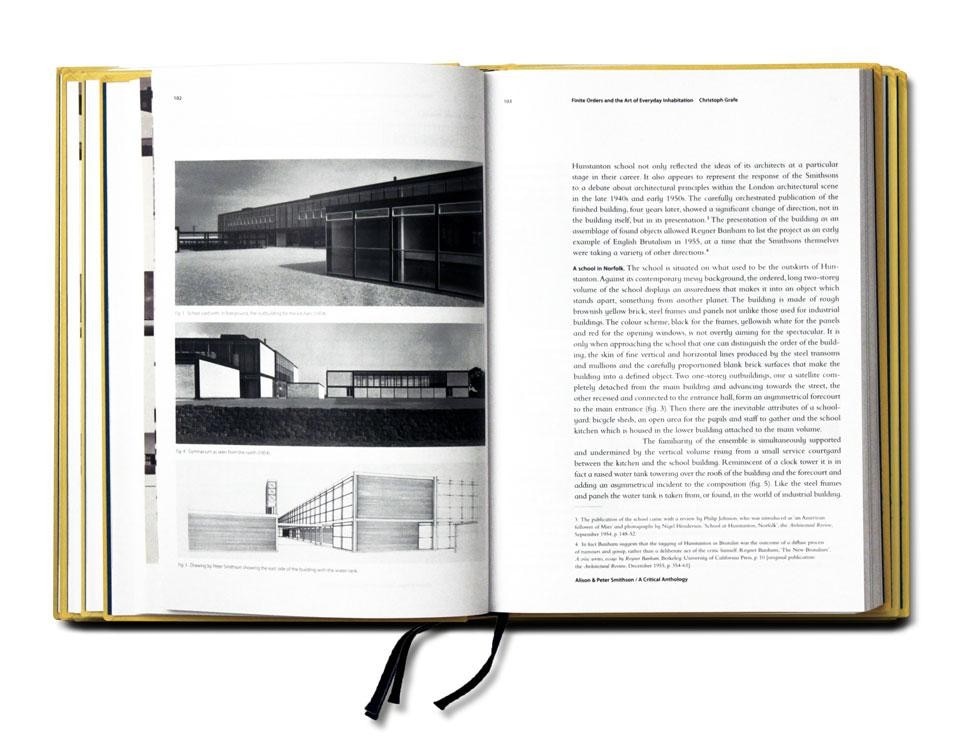 At first, it may be confusing to encounter articles from such diverse angles of thought and research, darting from M. Christine Boyer to Peter Cook and Ben Highmore. Yet this breadth of insights is necessary to encompass the astonishing multiplicity of the Smithsons' layered practice. The book combines archival documents with text from Reyner Banham's The New Brutalism: Ethic or Aesthetic? to give a cross-historical and discursive reading of the postwar period, offsetting further analysis of the present and future. The conclusion is a striking reconsideration of the inextricable hybrid of design, construction and ethics that characterised the Smithsons' practice for nearly 50 years — a practice that remains valid and perhaps avant-garde even in today's culture of architecture.
Both publications, I would propose, are projections of a moving past and future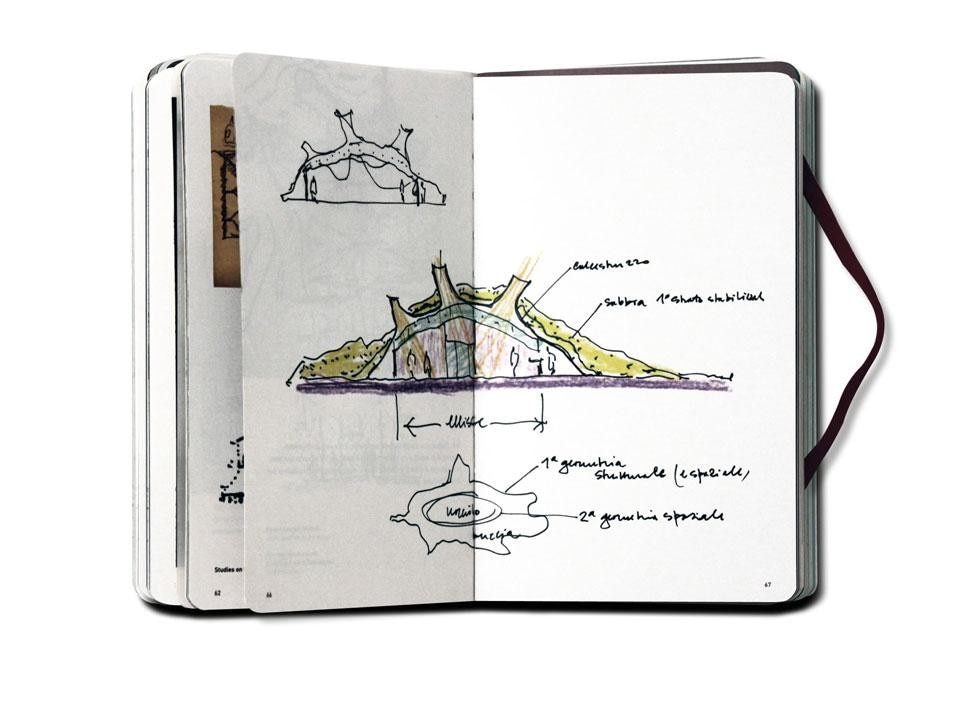 Their reinvention of the language of modernism in the context of the architect's ethical responsibility could be seen as a parallel to the current problem of local ethics in the human environment amid a globalised architectural sphere. Alongside the Smithsons' anthology, another inevitable choice might be Giancarlo De Carlo, published in sketchbook form. De Carlo, an inspirational architect and thinker for the Smithsons, had similar intellectual concerns and shared in the struggle for architectural and ethical criticism during the Modern Movement. This sketchbook demonstrates the vision, imagination, inspiration and sensibility of the architect through personal notes and sketches.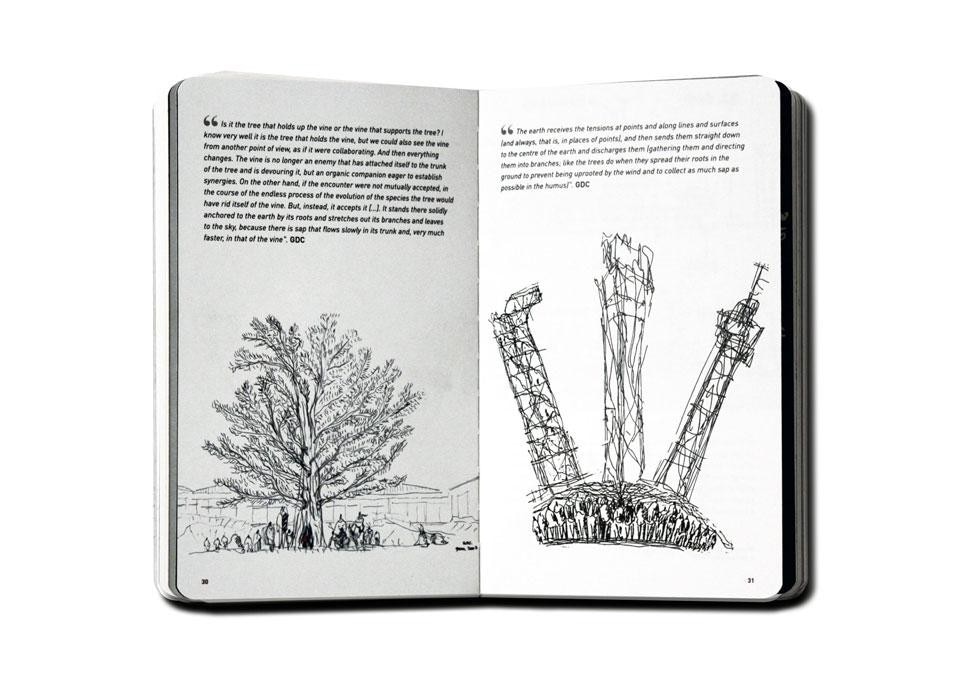 As a literal understanding of the intimate world of the architect, the book classifies De Carlo's focus into seven chapters. These two books have entirely different editorial aims, designs and content, yet they are united as sites of architectural intimacy. De Carlo's notebook is, in a literal sense, an intimate presentation that leads us to a deep, detailed understanding of his world of inspiration and form through sketches. On the other hand, the Smithson's anthology is more of a meditation on intimacy; here, it functions as a metaphor for an exercise in critical thinking that considers ideas, practices and historical or conceptual effect in our current moment in architecture. Max Risselada could make significant progress with De Carlo should he choose to anthologise him in the future.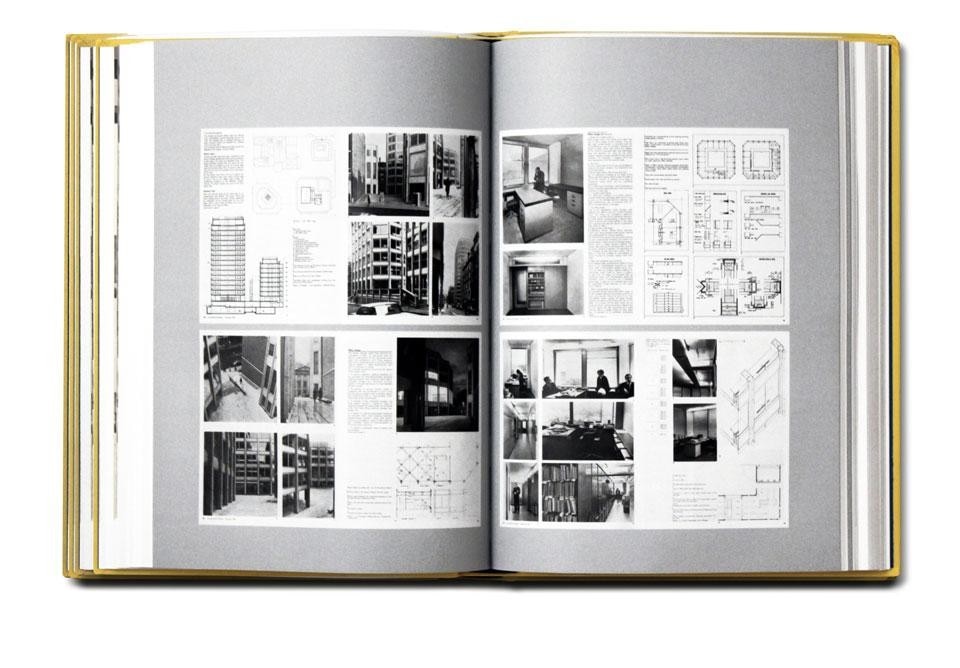 Both publications, I would propose, are projections of a moving past and future, urgently demanding that we reconsider not only the role of the architect as a contemporary practitioner of multiplicity, but also the recent history of architectural theory and its critical anthology. Pelin Tan, sociologist and art historian