Kati Krause ed., A Smart Guide to Utopia , Le Cool , Barcelona 2012, pp. 158 www.lecoolbook.com

P. D. Smith ed., City. A Guidebook for the Urban Age , Bloomsbury , London 2011 pp. 400 www.bloomsbury.com

Upon opening A smart Guide to Utopia , the first statement you read claims that cities are the true natural habitat of the human race: "Cities are where we are best, where individuals become communities." Even if we don't agree with such a manifesto, it is bold enough to catch our attention and hold our interested while discovering the 111 projects from across Europe presented in the book. Nearly all the projects can be described under the motto of tactical urbanism and bottom-up practices. Each chapter starts with a brief essay — "open your mind" — on the future of the city by a selection of writers and researchers including Ben Hammersley , Maria Popova and Adam Greenfield .

With a renewed understanding of the concept of city as a living organism, as Peter Cook stated in 1963, and focused on the power of small actions beyond large-scale urban planning, the book offers a comprehensive tour through spatial practices, diy networks, guerrilla activism and urban farmers, among others. More than a guide to discovering a city, it is a guide about how to make cities more liveable through small, simple interventions. Some of these actions embrace a new technological approach, such as the use of smartphones to enhance the urban experience.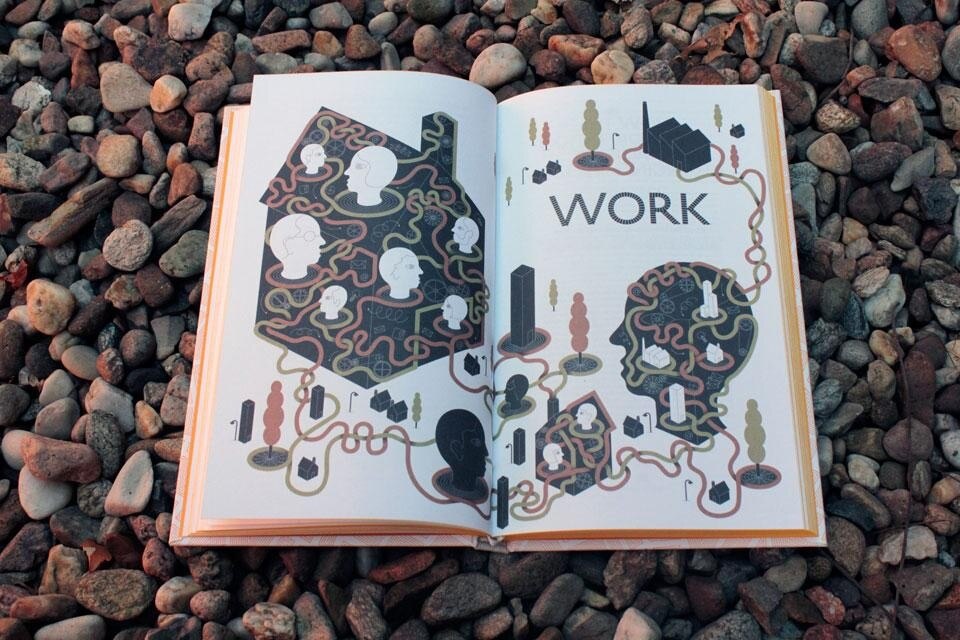 By introducing unexpected ways of touring and experiencing the city, people become flâneurs , this time being transformed from Baudelaire's "person who walks the city in order to experience it" to the new digital cyberflâneur , a person who exploits digital tools to explore the city. In this unusual guide for unusual times, the question that emerges is how to keep working on this kind of action without losing its essential significance, and how to avoid it becoming just another trendy hipster's action.
P.D. Smith, the author of City. A Guidebook for the Urban Age , is a writer rather than an architect or urbanist. He began working with images as a photographer, and this experience has given him an awareness of the urban space beyond all the lessons that architects as urban designers have learnt at school. With this background and his interest in science and literature, Smith's work has the sensibility needed to present a complete guide through the history of cities in a single volume, researching some interesting topics such as immigration, work, carnivals and street art. In this original approach to writing a city guide, the city is seen as a concept, far away from any geographical location.
From megalopolis to small urban spaces, we cannot deny that the power and influence of cities is truly global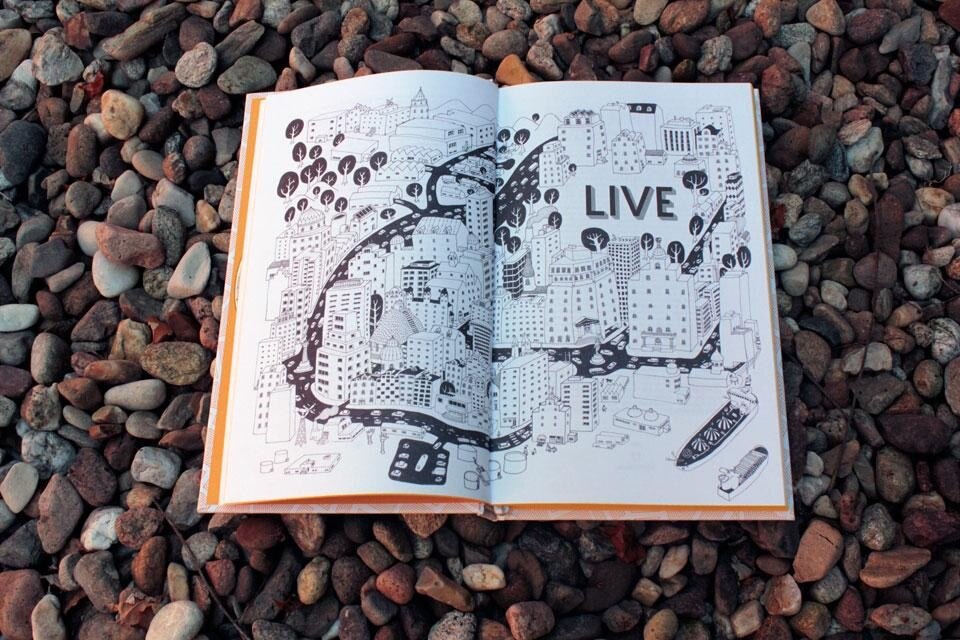 The Homo Urbanus is present throughout the book's 400 pages, including references to ancient cities like Tenochtitlán, Machu Picchu or Çatalhöyük in Turkey — which, according to Smith, is the oldest known cityscape. Packed with mentions of artists, writers and science-fiction stories, these cross-references enrich the content to provide a valuable resource for understanding the growth and sprawl of the urban context in the present. It is interesting to discover and consider how street language can represent a genuine difference between rural and urban communities, and how urban dialects flourish and grow, absorbing foreign words and accents, evolving rapidly and becoming a catalyst for integration.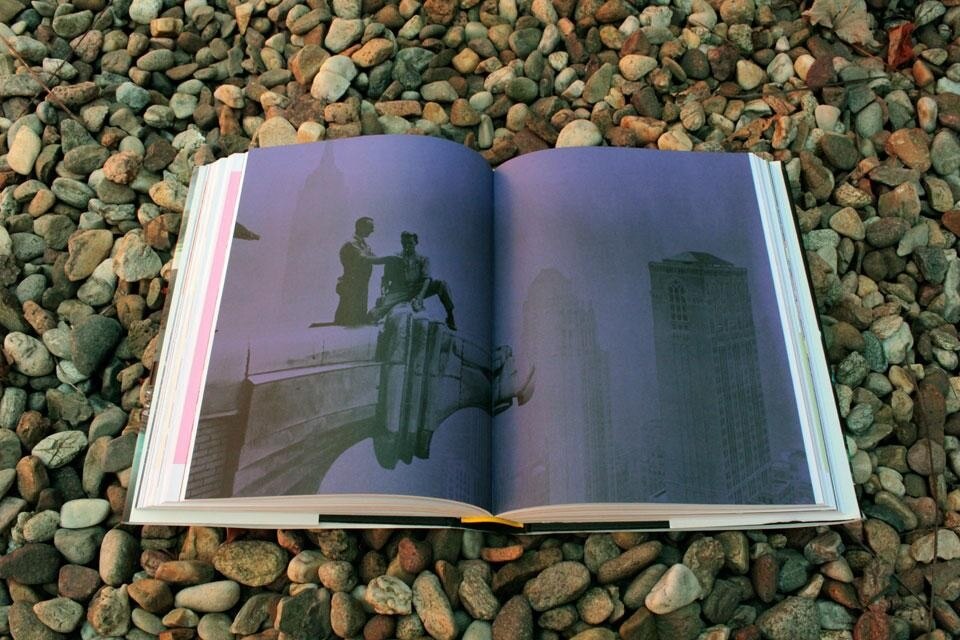 The book also talks about urban life, religion, street art, waterfronts, traffic jams and many other things that shape our urban experiences, despite the fact that we may often think they are disconnected from each other. As Smith points out, this is the age of the Edge City , where the age-old distinctions between urban and suburban are disappearing, leaving us immersed in a landscape without boundaries where distance is only a subjective feeling.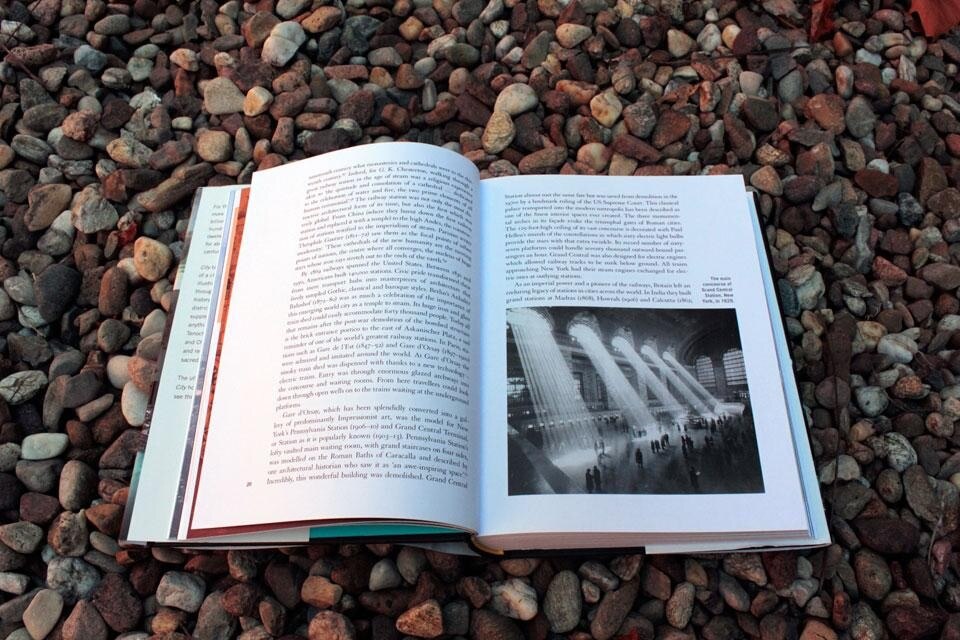 This sensation is especially increased when the concept of the urban goes beyond the city and we start to encounter new terms springing up all around us, greatly reinforced by a wonderful and complete bibliography. From megalopolis to small urban spaces, we cannot deny that the power and influence of cities is truly global, as Smith argues. This book is a perfect way to understand the globalised phenomena hidden behind the word "city". Ethel Baraona Pohl