During the early 1980s, Guido Guidi launched a research project addressed at the area as a democratic accretion of traces, displaying a new sensitivity to natural light and colour, the architecture of spatial voids, and contiguities and associations: "I tried to approach the origins of the visual language by simply looking and connecting, just as the prehistoric hunter identifies his prey using the tracks it leaves in the field."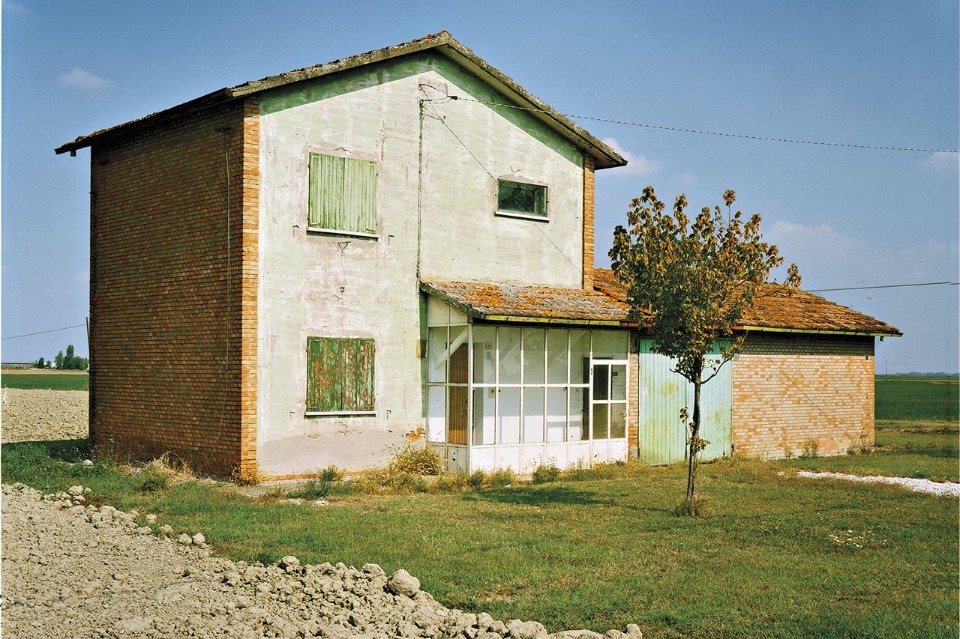 The explicit reference to Zavattini's concept of qualsiasità and the focus on the day-to-day, which reveals the sense of places, are timeless and continue to display a clear link with neorealism that endures in Guidi's photography and in a new generation of photographers who testify to his particular aptitude for exploring the landscape.
Artists such as Cesare Ballardini, Cesare Fabbri, Jonathan Frantini, Marcello Galvani, Francesco Neri and Luca Nostri, who attended his lessons in Ravenna or Venice at various times and frequented his home and studio in Cesena, have projected the interest in the marginal landscape into the new millennium as an occasion to reflect on the nature of photography. The qualsiasità of the eye is translated into a photograph of the day-to-day in their work as well, attentive to the minor aspects of the area and devoted to the landscape of the immediate vicinity, taken as the prime observation point.
These different generations of photographers are linked on the one hand by the quest for human footprints in the landscape, and on the other by the refusal of the exceptionality of beauty in the traditional sense, in favour of the observation of reality in its layers of meaning. The democratic eye that places each aspect of the visible world on the same plane; the narration of that which is unfinished; and the accumulation of signs that man leaves in the landscape, are the elements that continue to transform their photographic work into an existential approach that questions everything about the world.
Luca Nostri, Solarolo, 2012 – 2015
Marcello Galvani, Massa Lombarda, 2012
Guido Guidi, San Giorgio di Cesena, via Montaletto, 1986
Jonathan Frantini, Pineta San Vitale, 121/146, 2010; a sinistra: Pineta San Vitale, 114/146, 2010
Marcello Galvani, Massa Lombarda, 2010
Cesare Ballardini, Boncellino, 1986
Francesco Neri, Casola Valsenio, 11.2015
2 Guido Guidi, Cannuzzo di Cervia, via Ruggine, 1986
Luca Nostri, Solarolo, 2012 – 2015

until 25 September 2016
Qualsiasità
curated by Alessandro Dandini de Sylva
Fondazione Malaspina
Palazzo Malaspina
corso Giuseppe Mazzini 224
Ascoli Piceno