The exhibition on view at Olivetti showroom in Piazza San Marco, Venice – curated by Alessandra Mauro – shows 27 photographs taken in 2012 and 2014 by Gianni Berengo Gardin, which portray the daily arrival and departure of cruise ships in the Venetian lagoon.   

On account of the undoubted artistic value of the photographs, the exhibition is also an incontrovertible testament to the often problematic reality of life in Venice; a matter that is very close to the heart of the Italian people, and indeed, of the whole world, which looks at Venice's state of health with ever-increasing anxiety (as evinced by the repeated appeals made recently by UNESCO).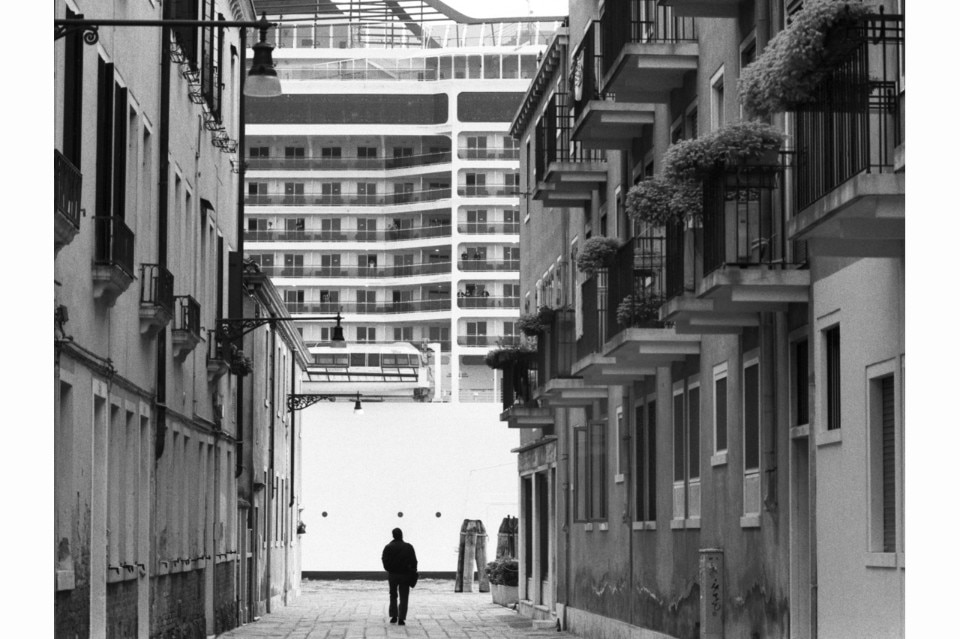 The exhibition of the photographs, is intended – in line with the photographer's original intention – to document the landscape of the cruise liners, without suggesting alternatives to it. The implacable black and white of Gianni Berengo Gardin's photographs has, as always in his work, the purpose of bringing to light, with a sensitive and critical eye, the contrasts implicit in reality, society and the landscape, which are represented without filters or softening, in their raw essence.
Gianni Berengo Gardin has never wanted to be called an artist. His mission has always been to document, to be a witness to his own time, and even when faced with the cruise liners – these anomalous, abnormal and extraneous presences set against the Venetian panorama – the photographer has done what he knows how to do best: to communicate through his photographs.
"I was disturbed above all by the visual pollution; seeing my Venice having its proportions destroyed and being transformed into a toy, into one of those two-bit clones like you find in Las Vegas, unsettled me very deeply".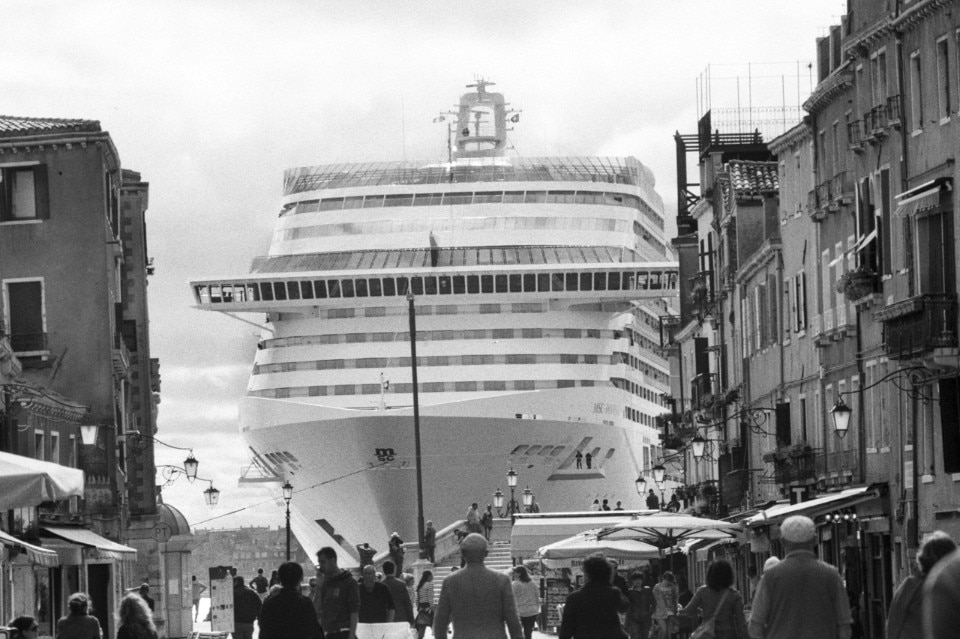 The cruise liners are not the problem for Venice, but they are, without doubt, a problem – and given their exaggerated scale, they are certainly the most visible – which cannot be reduced to a simplistic yes, they should be allowed to visit the city, or no, they should not; rather, the issue requires in-depth information and data, new, shared ideas and contextualisation within the wider issue of sustainable tourism, on which Venice, like it or not, can serve as a case for analysis and experimentation.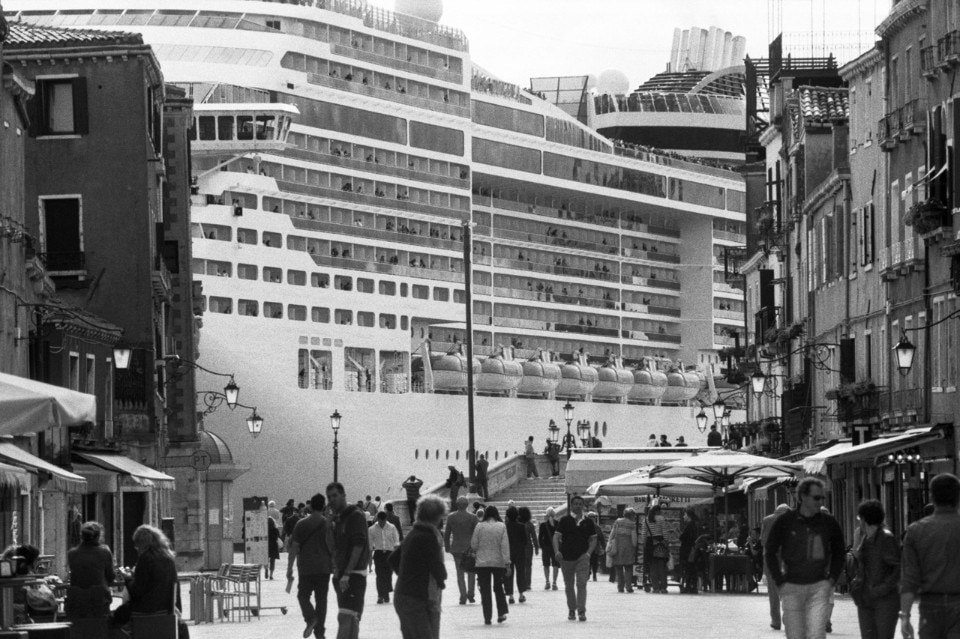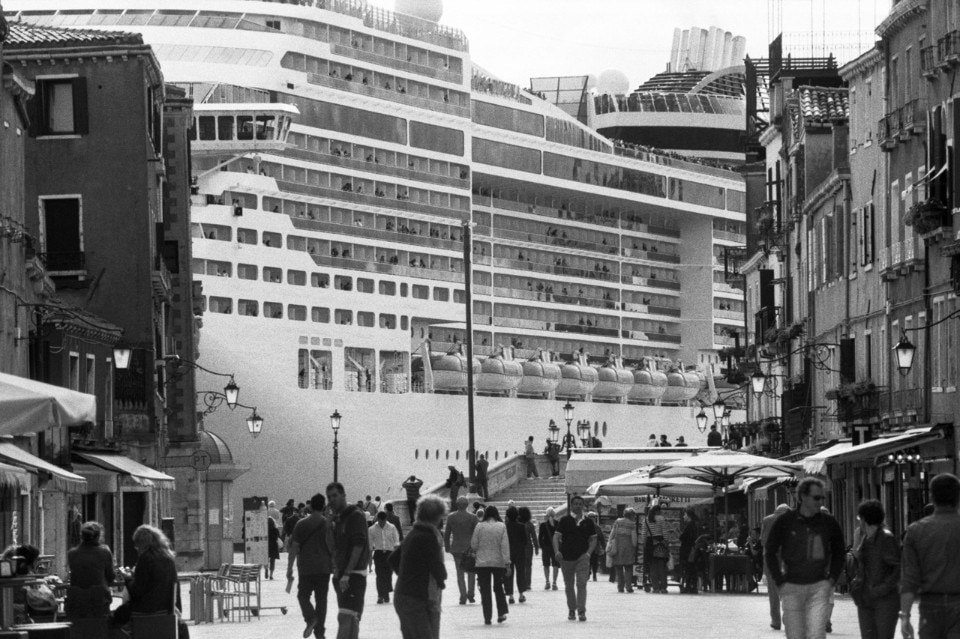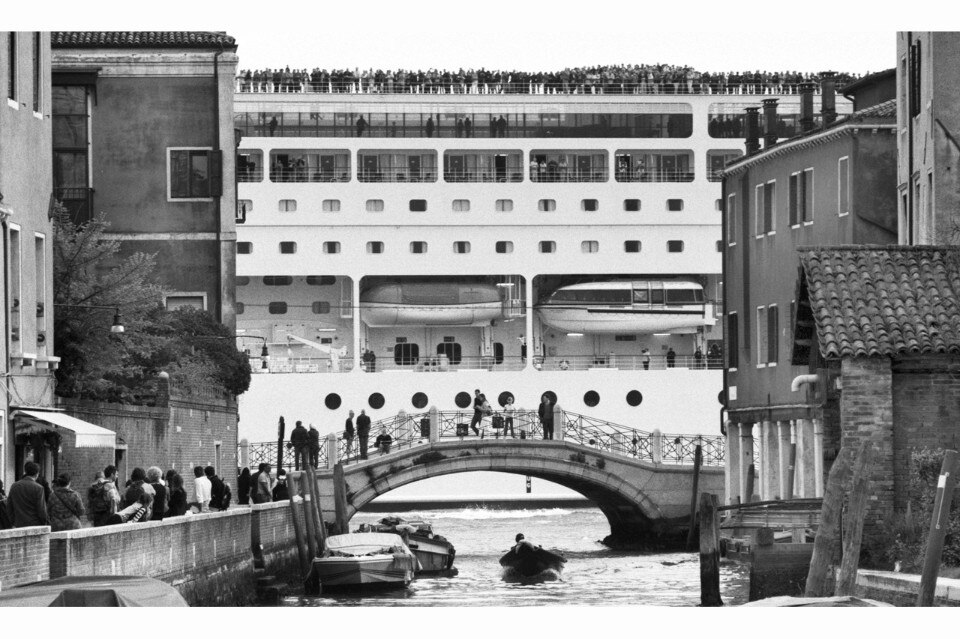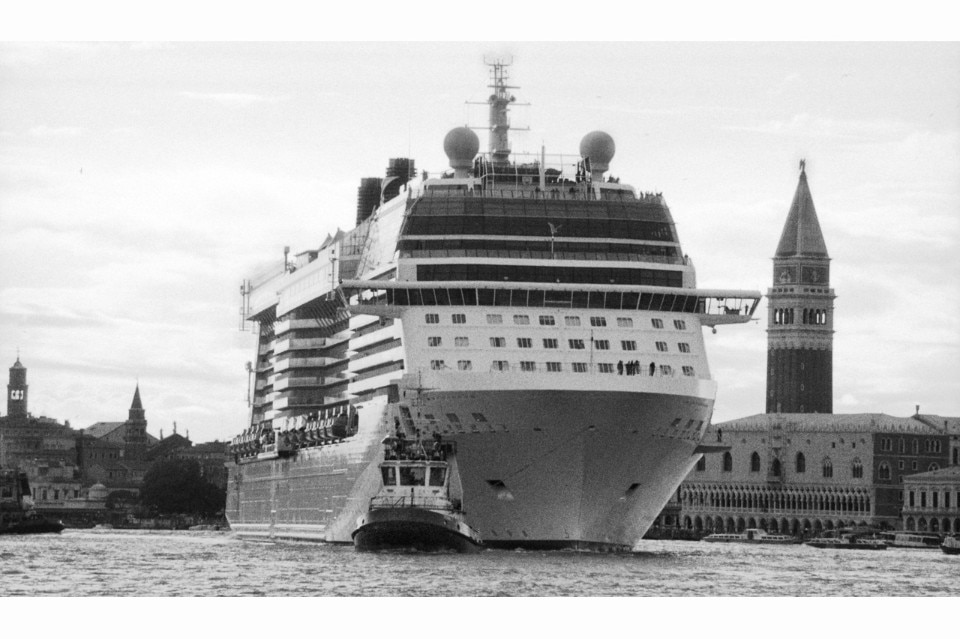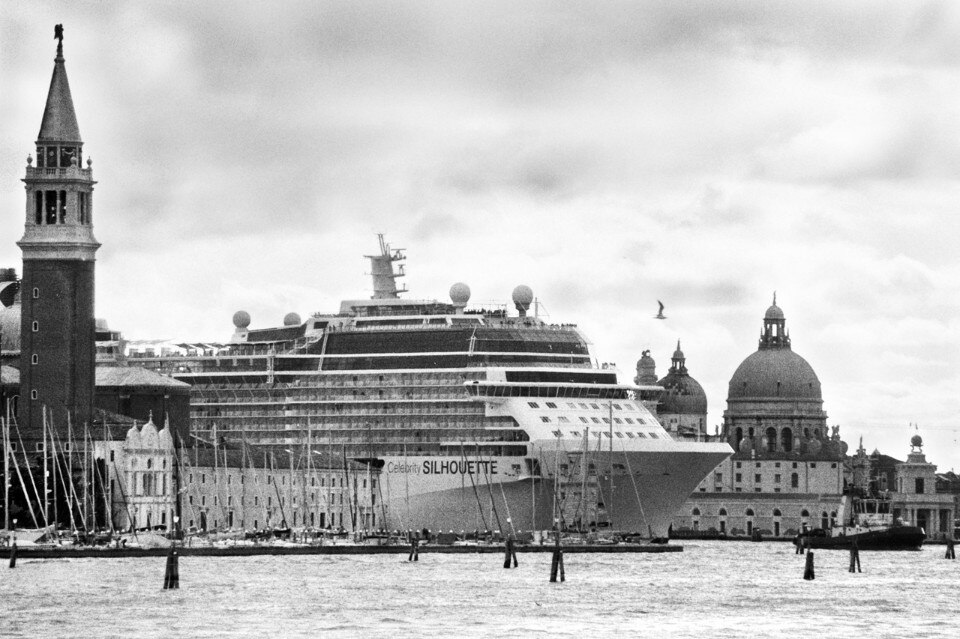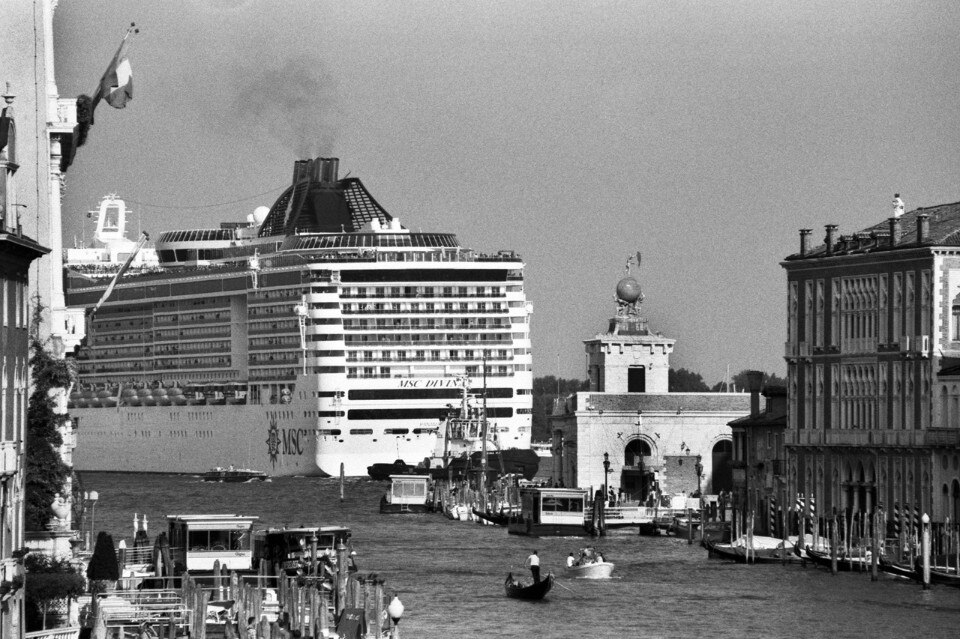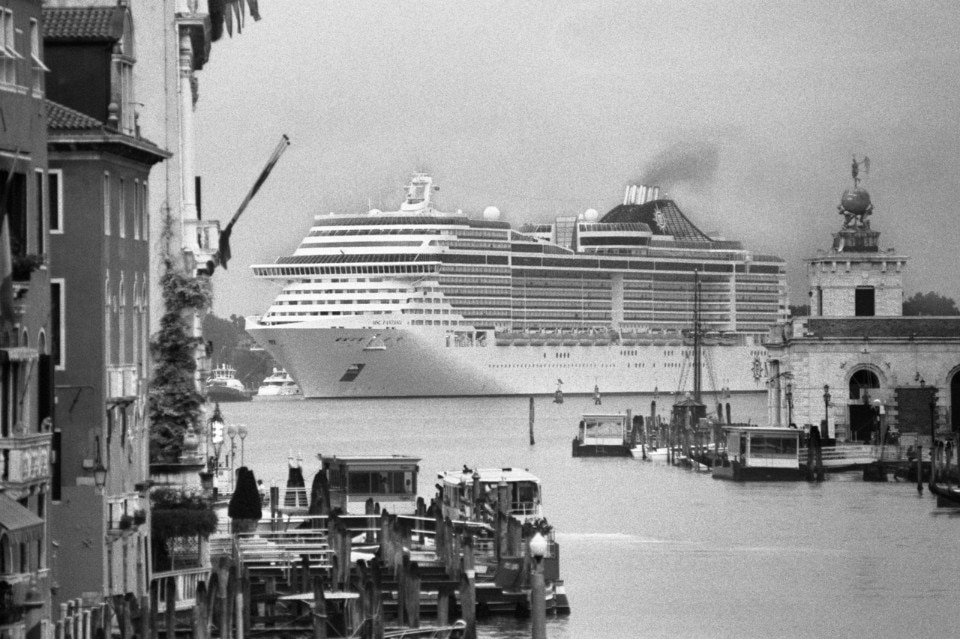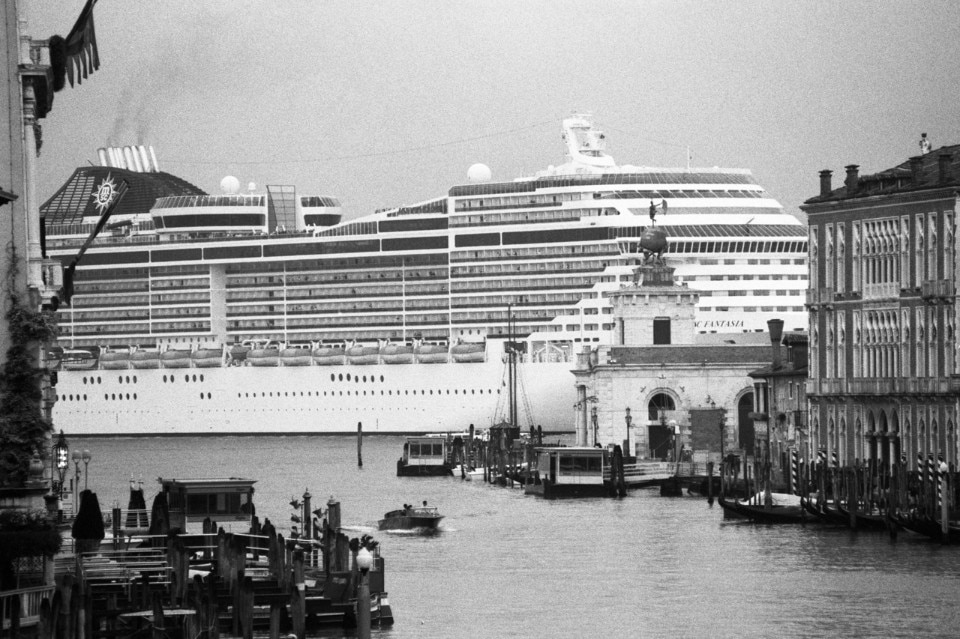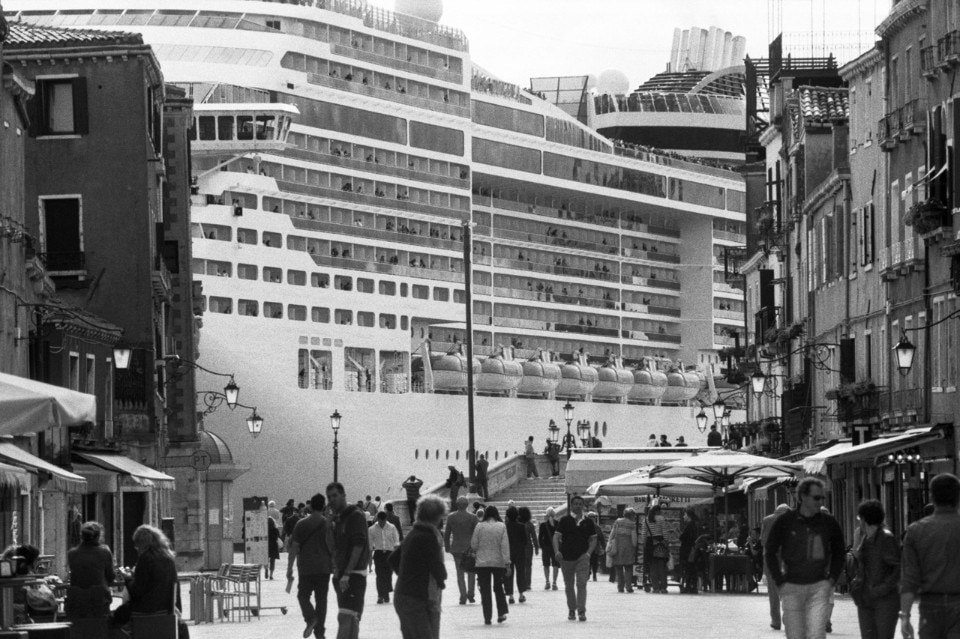 Gianni Berengo Gardin, Venezia e le grandi navi. © Gianni Berengo Gardin-Courtesy Fondazione Forma per la Fotografia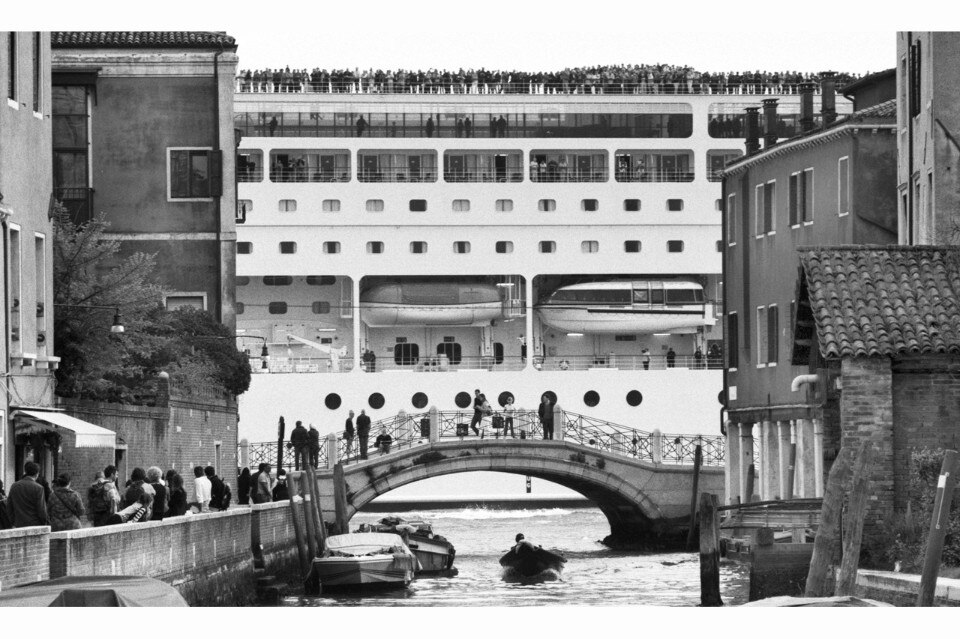 Gianni Berengo Gardin, Venezia e le grandi navi. © Gianni Berengo Gardin-Courtesy Fondazione Forma per la Fotografia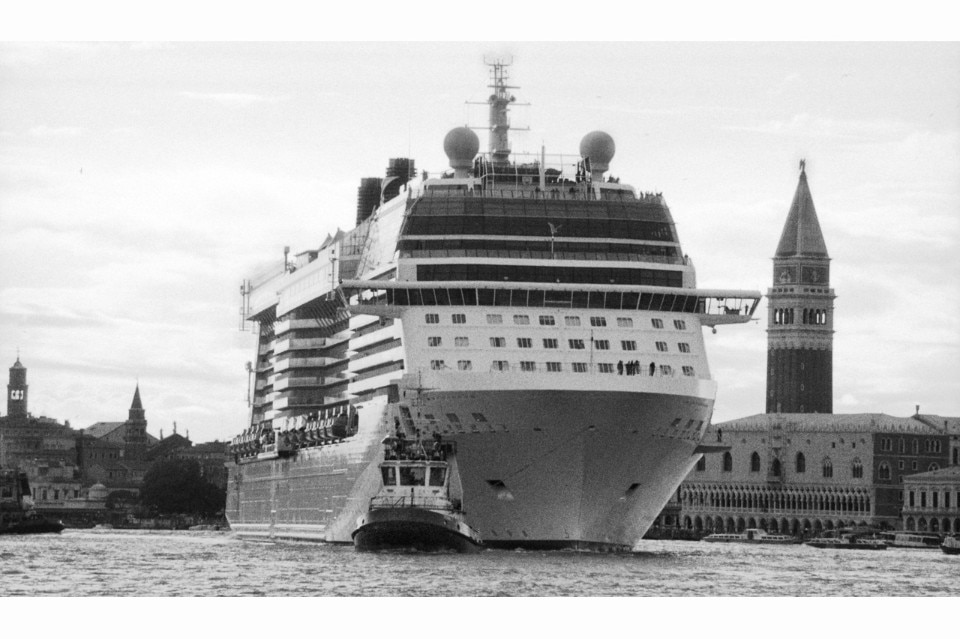 Gianni Berengo Gardin, Venezia e le grandi navi. © Gianni Berengo Gardin-Courtesy Fondazione Forma per la Fotografia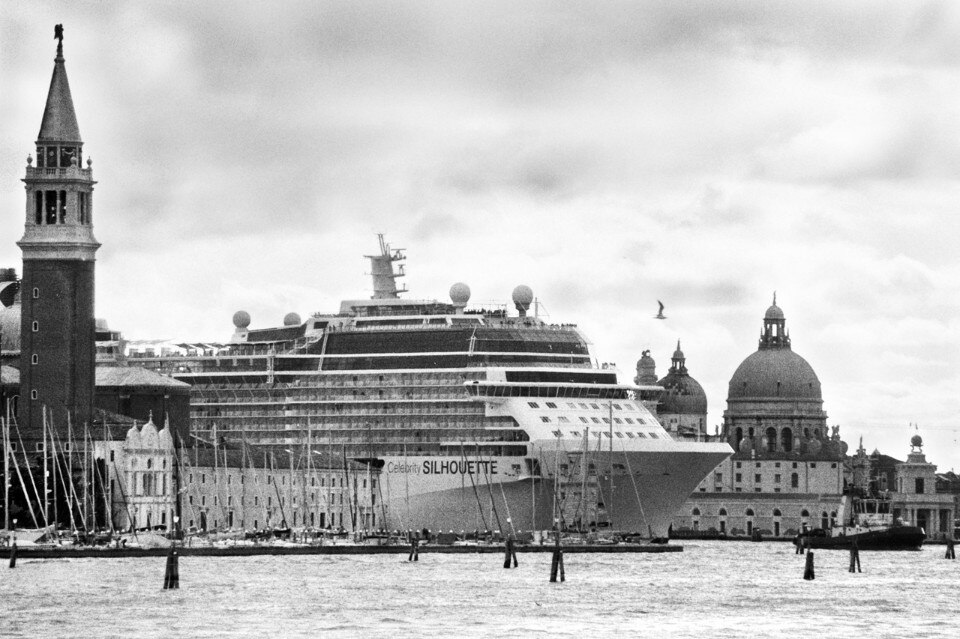 Gianni Berengo Gardin, Venezia e le grandi navi. © Gianni Berengo Gardin-Courtesy Fondazione Forma per la Fotografia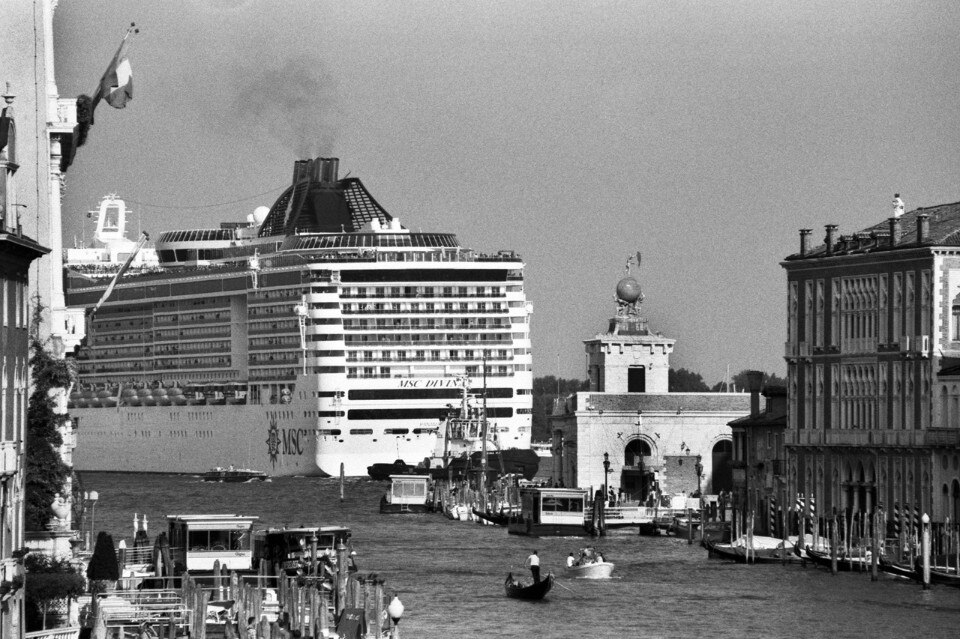 Gianni Berengo Gardin, Venezia e le grandi navi. © Gianni Berengo Gardin-Courtesy Fondazione Forma per la Fotografia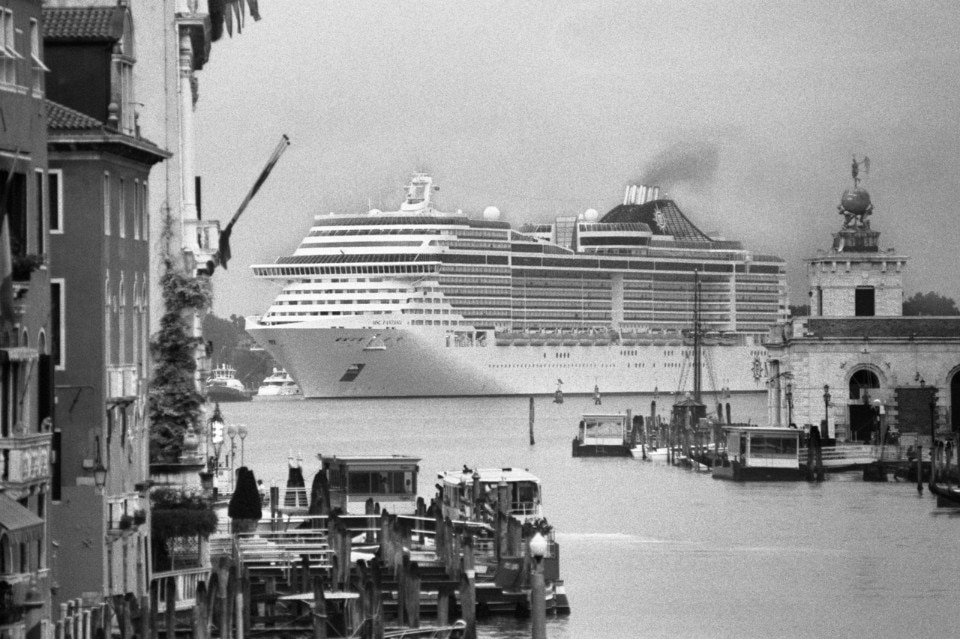 Gianni Berengo Gardin, Venezia e le grandi navi. © Gianni Berengo Gardin-Courtesy Fondazione Forma per la Fotografia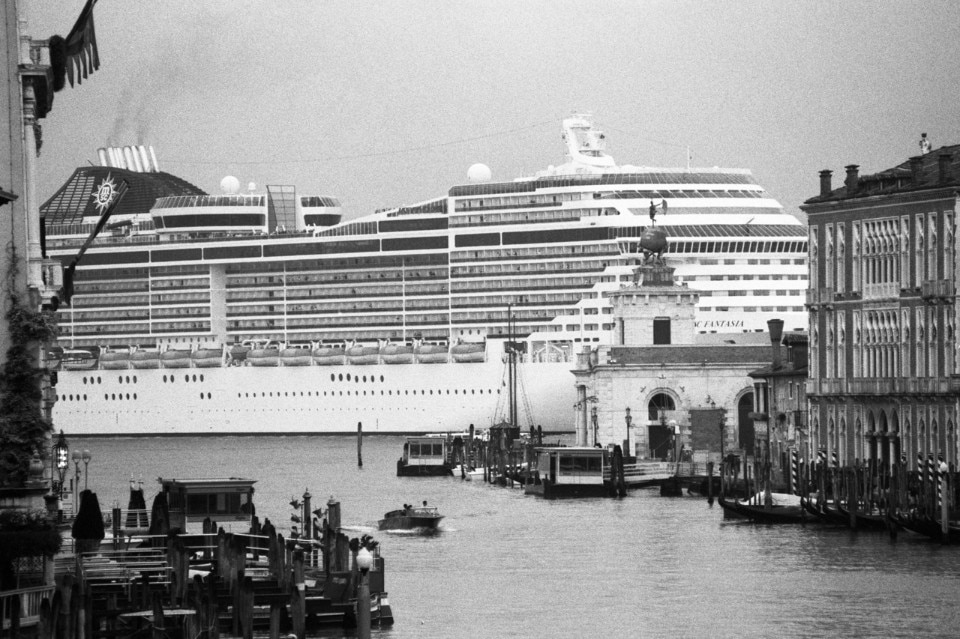 Gianni Berengo Gardin, Venezia e le grandi navi. © Gianni Berengo Gardin-Courtesy Fondazione Forma per la Fotografia

until January 6, 2016
Gianni Berengo Gardin
Venezia E Le Grandi Navi
curated by Alessandra Mauro
exhibition design by Alessandro Scandurra
organized by FAI - Fondo Ambiente Italiano
in collaboration with Fondazione Forma per la Fotografia e Contrasto
Negozio Olivetti
Piazza San Marco, Venezia