Zelfbouw, meaning 'self-build' in Dutch, is a current planning trend in The Netherlands. While there have always been people building their own homes, zelfbouw has been actively promoted over the past few years.
Responding to the financial and real estate crises, large developers are being kept out of the loop in urban expansion plans all over the Netherlands. Instead, municipalities sell off single plots of land and keep restrictions low so that private individuals can create their own private "utopia".
Photographer Sonia Mangiapane visited a number of these new suburbs across Holland to capture their personalities and peculiarities. Sonia grew up in the outer suburbs of Melbourne, Australia and holds a general disdain for suburbia as a result. Since relocating to Amsterdam in 2012 she has become increasingly fascinated by how the Dutch do the 'burbs, which led to the development of this series.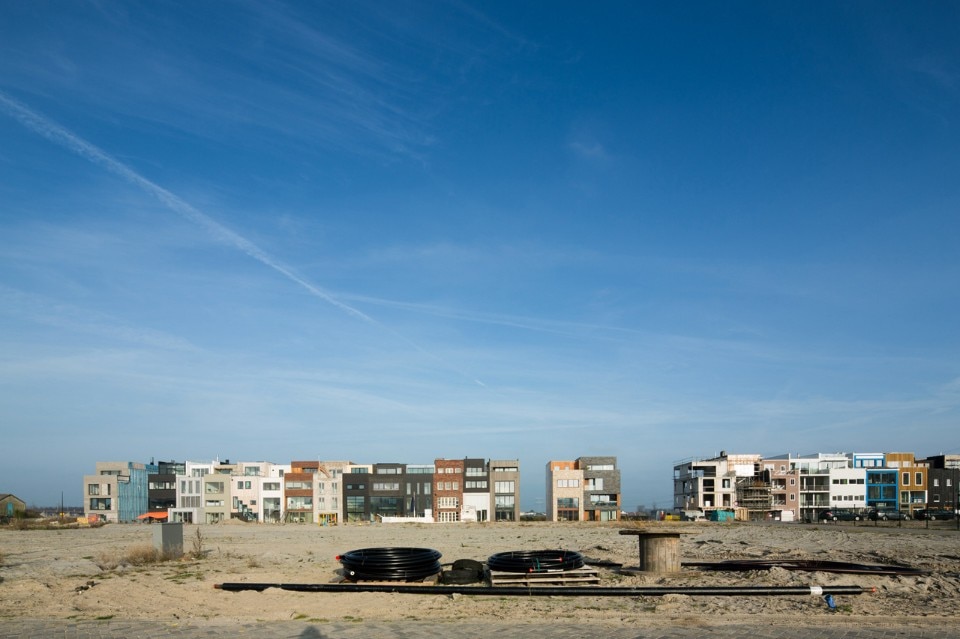 The newest Dutch suburbs don't consist of the catalogue McMansions we may be familiar with from the United States for example. By contrast, these houses are more tailored – modest in scale, in close proximity to city centres and amenities, with pedestrian and bicycle-friendly infrastructure in place – constituting a relatively urbanised kind of suburbia.
Is zelfbouw the way to go for urban expansion or is it just a temporary fad? Will we look back at these areas in thirty years time as important additions to urban architectural heritage, or as disposable, cringeworthy and unorchestrated examples of residential architecture? For the time being, at least, the zelfburbs are an intriguing socio-spatial phenomenon.
Mark Minkjan, Sonia Mangiapane


Sonia Mangiapane is a photographer specialising in architecture, design and art related projects while also pursuing her own personal work. Recently she was shortlisted for the 2014 Arcaid Images Architectural Photography Awards for her photo of cows in a stable.