I am self-quarantined in a paradoxical Paradise, without physical access to the beach, without the distractions of deciding which restaurants to go to, or which bar or which event to attend. There are no scooters to get annoyed about, and no tourists gawking at my open living room. Everything is running smoothly here, I am encamped with the people dearest to me: we cook, we clean, we zoom-yoga together, and we play cards in order to avoid the news.
What could be better? Do I miss these distractions, do I miss public life, do I miss having access to my city? Do I need public space?
Roughly quoting another Venetian, Charles Eames claimed that public space is the private space we are giving up in order to share with others. Venice was once its own city—from 1905 until 1926, when it was forcefully incorporated into Los Angeles. Venice and its bigger bully brother Los Angeles had always been private cities, where private space and private character accounts for the atmosphere and image of these alternative metropolises.  
Looking over the city from any elevated point, few buildings besides the Downtown skyscrapers rise above the private trees and gardens. On the ground, streets are defined by the articulation of privacy as it is expressed by the countless styles and self-expressions of its inhabitants. In this architectural buffet of equally exotic dishes one next to the other, Venice stands out as part of an experiment in city planning and urban gesturing.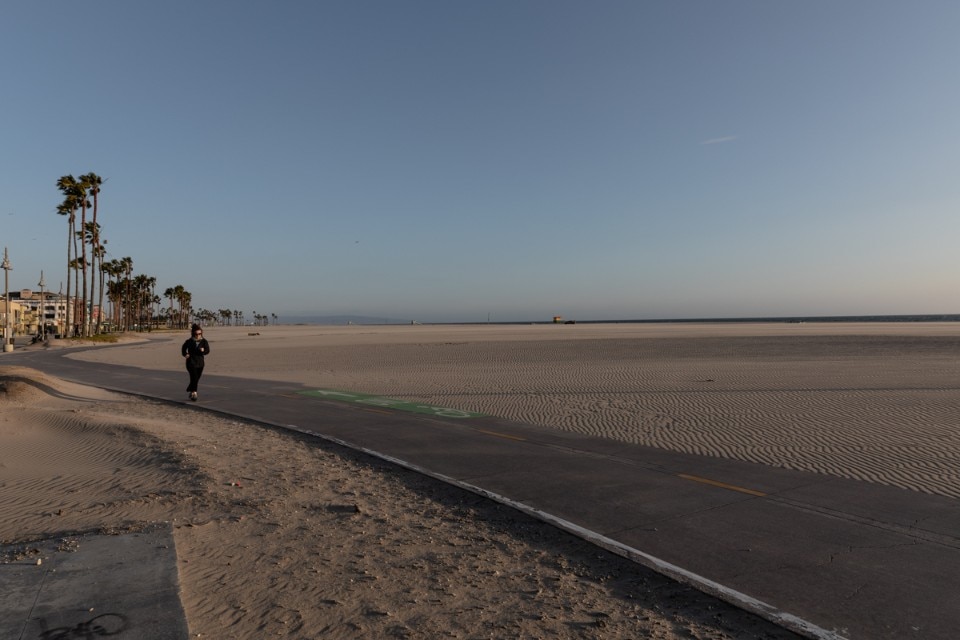 When it was built around 1900, its founder Abbot Kinney, a wealthy cigarette baron who was partial to European architecture, envisioned a replica of Venice, albeit one  infused with moneymaking amusements and public amenities for the Pasadena and downtown residents tired of being cooped up inland. The Venice pier was served by an electric tramline and light electric vehicles shuttling between the beach, the boardwalk and its other attractions. Urban development was not left to reckless entrepreneurs to exploit by selling individual houses for a quick buck. Instead, Abbot Kinney aimed to use canals, walk streets, alleys and railways to offer a differentiated, walkable and low-rise medium-density urban environment. Most of these elements are still around, even if partially amputated, leading to a pedestrian-friendly bicycle-oriented enclave that is both desirable and unaffordable.
Gentrification has done most of the damage in recent years, creating a calculated sameness through real estate architecture of highest financial return. When I arrived in the early 90s, we had rival gangs, drugs and sex workers on Lincoln Blvd among the designers, artists and working class occupying the undersized lots in small bungalows and modest beach houses. This has given way to very private, cookie-cutter modern boxes with all the amenities of millennial desires, from jacuzzis on roofs, gourmet kitchens, uncountable bathrooms, miniature dog grooming stations, designer fire pits, clear-glass floating stairways and garages for more than 2 plugged-in Teslas. Yet Venice still holds enough fascination for the onslaught of tourists beholding the remainders of its old urban design exuberance.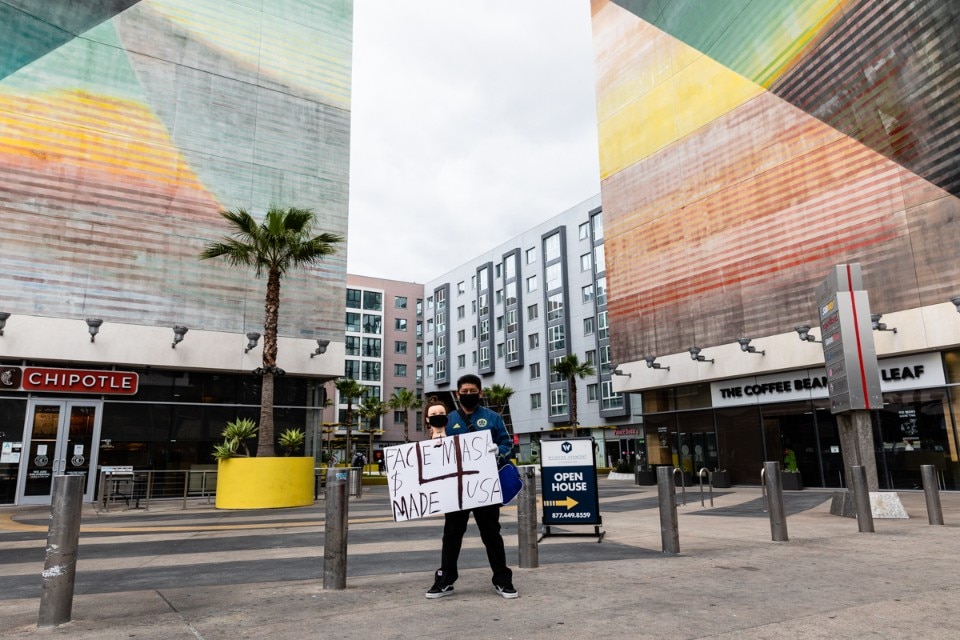 The more I think of getting back to normal again, I begin to fantasize about the city that was and that its new beginning could rectify some of the hideous trends of the recent past. One could build more canals to slow down the commuter traffic avoiding  congested freeways. One could establish some one-way streets, or even create some all traffic streets without sidewalks and with a slow speed limit. One could convert garages into small houses to create more residential density. One could open more outdoor restaurants and bars to increase personal contact spaces. One could create more theaters and music venues to give these private spaces a bit more publicness. One could oblige more public housing and more local governance and policing. One could think of local delivery on bikes only. One could think of sharing our private places to grow more vegetables and to host some small productive animals.
I guess it will stay a fantasy. When the new normal arrives and we already ache to get back to the old normal, my wish is for us to go back to an even older normal wherein we gave up some of our private-ness to create some more public-ness.
Mark Mack, Professor emeritus UCLA, Former Architect at MACK Architect(s) Resident of Venice Beach and plays music as DJOrangela.
Marco Gallico is an Italian photographer based in Los Angeles: here are some of the pictures that he took during the lockdown.