Reducing your environmental footprint when travelling is a significant step, Google knows it and will help us to do it.
Yesterday, the company revealed a series of AI-based updates to its Maps app that will facilitate more sustainable travel and further extend the boundaries of what a simple map can do.
Among the new features, there are suggestions for routes with the lowest environmental impact. In fact, alongside the shortest route, Google Maps will now show the most eco-friendly one too, based on factors such as road inclination and traffic congestion that will reduce fuel consumption.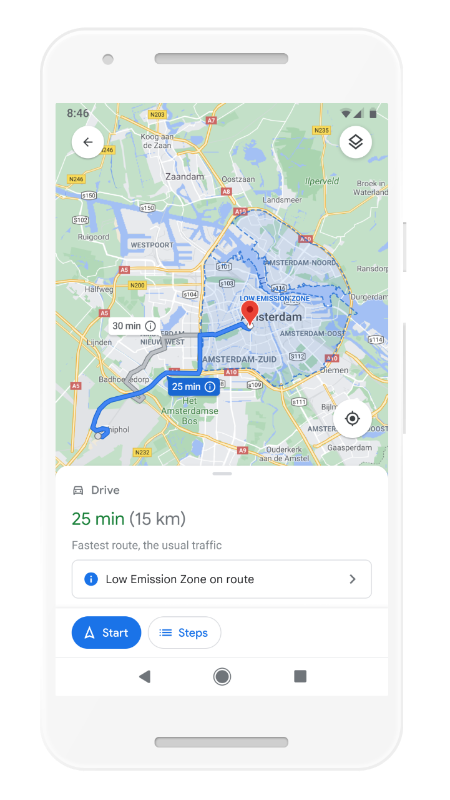 Google Maps will also offer new and more detailed information about low-emission zones for clean air established in cities such as Amsterdam, Jakarta, and Milan. Alerts will help drivers to navigate more easily, informing them about the vehicle's characteristics required to access these areas, other means of transport available, and alternative routes.
These initiatives, which are part of the company's sustainability commitment plan from last September, will be launched in the US first and then expand globally later this year. Other updates to the app include new weather and air quality information, outdoor groceries pick-up facilities, and the Live View option (a feature that uses augmented reality) to navigate indoor spaces such as airports and shopping malls.