At CES Digital 2021 LG tried hard to remind us they're the world biggest OLED manufacturers. The Korean company came up with a rather impressive selection of concepts, all aimed at showing how ubiquitous displays - specifically foldable and transparent OLEDs - could potentially be in our future lives.
The transparent OLED Smart Bed is the one concept that stole the show. It's basically an LG TV, but with a transparent display and integrated into the foot of a bed. 
The screen can pop-up just a little, to show a basic set of information, or rollout completely to let you watch your favourite Netflix show while staring at your bedroom drawer in the distance at the same time. Yes, that's how useful a transparent screen is. 

For your bedroom or fitness room (who doesn't have one, nowadays) LG would also like to interest you in the new 55-inch Rail and Pivot OLED. It's a TV mounted on a rail that disappears into a wall crevice and can rotate on itself to show landscape and (godforsaken) portrait videos.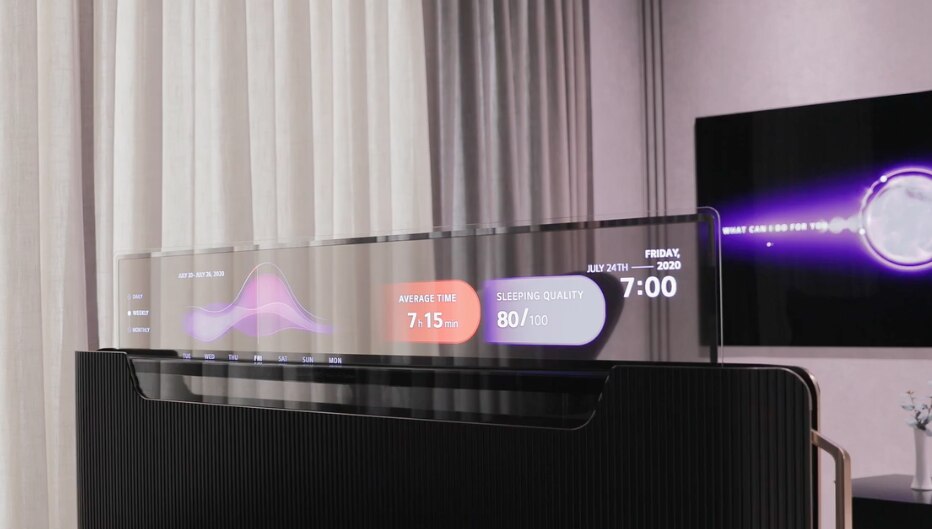 Another use for a 55-inch OLED display? Public utility screens mounted as windows on a subway car, of course, so that you can enjoy information about your ride while appreciating the scenes of an overgrown dystopian skyline in the distance.
What about hiding a chef behind a transparent screen in a restaurant, to let you enjoy teppanyaki or hibachi cuisine while watching a baseball game? LG has you covered too, with the same 55-inch transparent OLED display as above, plus another 23.1-inch screen just for typing and displaying the menu. Worried about display addiction? You're so 2020.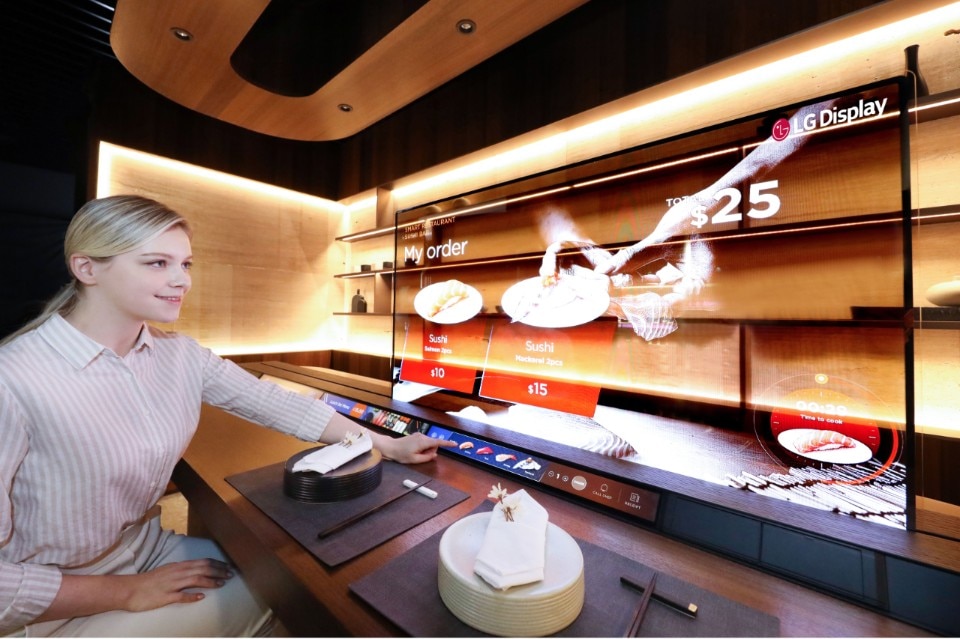 The only impressive and serious application of LG's foldable OLED technology is in gaming. At CES the company showed a new monitor that's only .6mm thick and can bend from fully flat to curved. When flat, the display is perfect for enjoying multimedia content. When curved, it's the best choice for immersive gaming simulations. And that's not all: the screen can vibrate to emit sound, so you don't even need speakers to enjoy the full multimedia experience.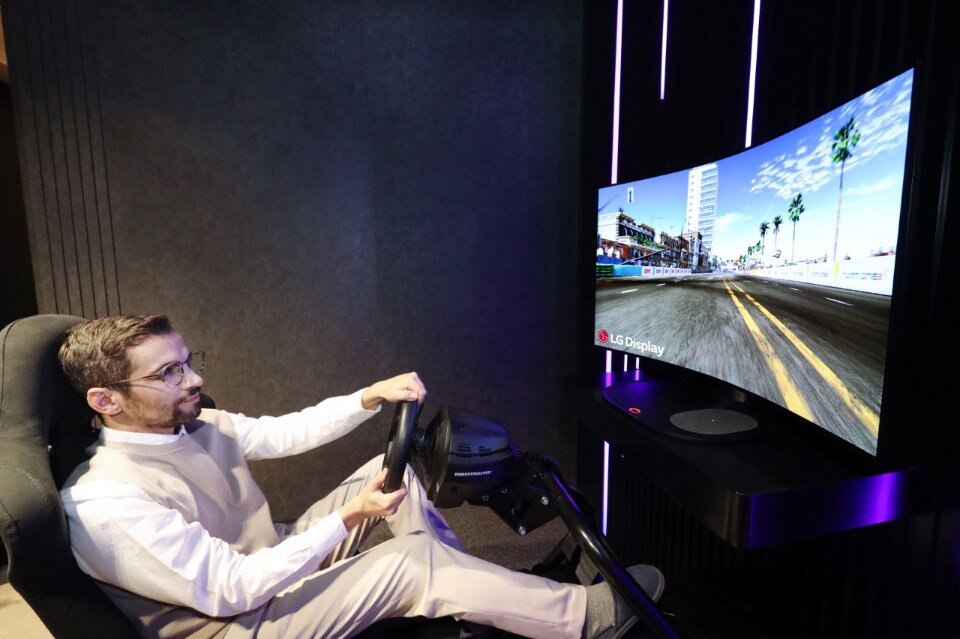 Last but not least, LG introduced a concept for a gigantic 88-inch 8K Display. The screen is aimed at luxury home-theatres and implements the same vibrational audio technology as the gaming foldable display. It's impressive. And, most importantly, it's not transparent.