Set in Palazzo Reale, in the Appartamento dei Principiand open until October 11, the exhibition "Out of the Blue. Viaggio nella Calligrafia attraverso Alcantara" presents the work of six Chinese artists – Qin Feng, Qu Lei Lei, Sun Xun, Mao Lizi, Zhang Chun Hong, Wang Huangsheng – and explores the role of calligraphy, one of the most venerated art forms in Chinese culture, in the 21st century. It investigates how, in the digital age of technological reproduction, this traditional practice can still link an ancient past to contemporary philosophical inquiry. The artworks present a transversality of interpretations, they fuse classicism with contemporaneity, pictorial elements with digital features. The exhibition shows a variety of art forms which, despite all triggered by the same inspiration, eventually take shape in distinctive and unique manifestations, challenging the canonical way of perceiving calligraphy, reflecting elements belonging to both individual and collective memories.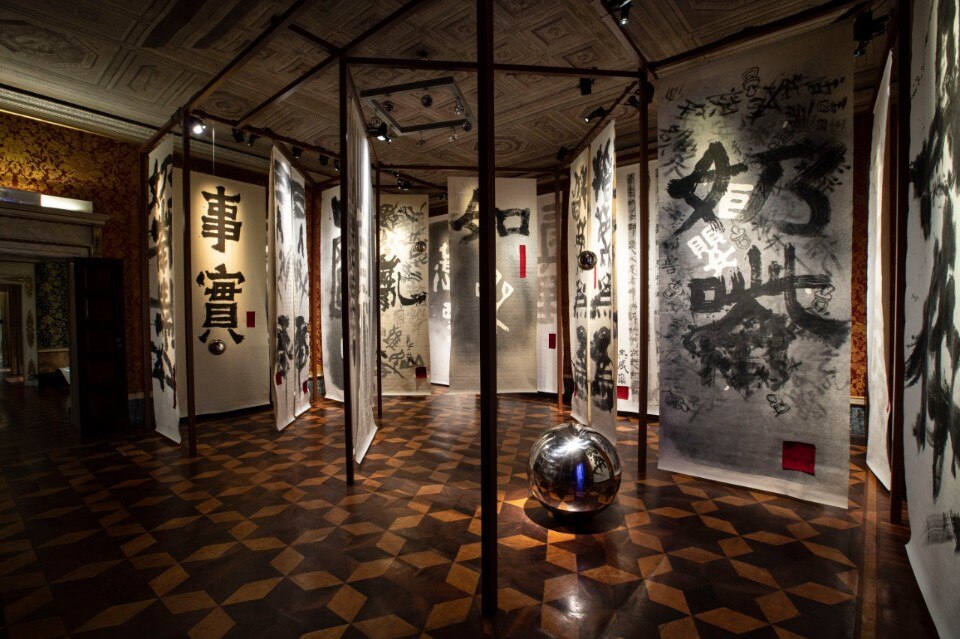 What does the title "Out of the Blue" mean and how does it connect to the contents of the exhibition?
"Out of the Blue" evokes something that happens suddenly, unexpectedly in some way. Calligraphy is the fruit of both a profound introspection of the artist as well as of a long and meticulous practice, a practice that can remain silent for a long time before, suddenly, out of the blue, releasing energy through spontaneous and immediate gestures. It deals with aspects of time and space deeply embedded in Chinese calligraphy practices and ink painting traditions.
Conceptually, 'the blue' evokes a vast empty space and therefore the phrase triggers both the idea of the colour of sea and sky, but also of the universe.
This exhibition also provides a heterogeneous range of art forms, in a way challenging the traditional approach of viewing Chinese calligraphy. It may generate a sense of surprise in the viewer, who, out of the blue, is drawn into a new and innovative perception of this art form.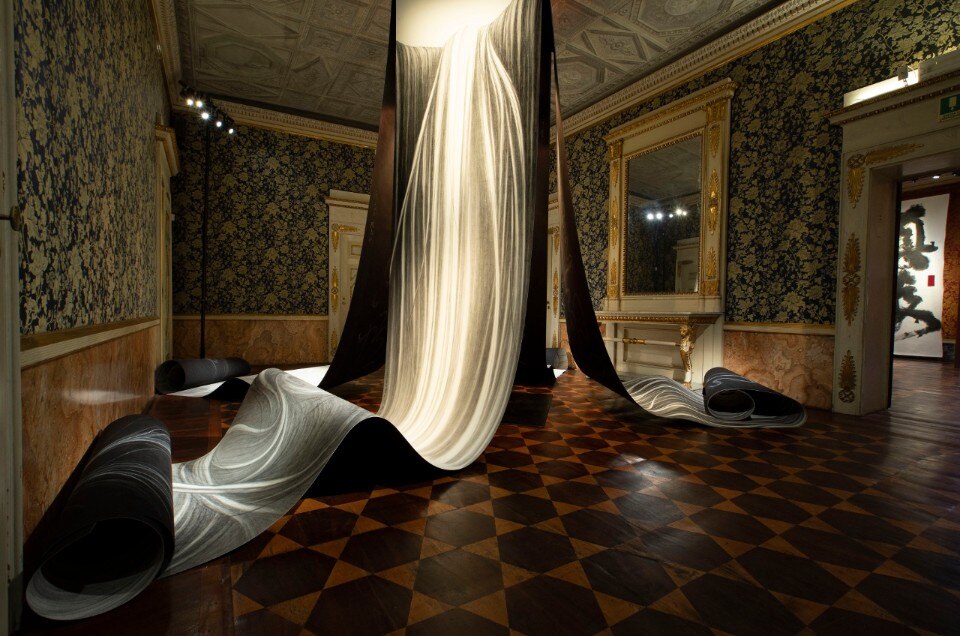 Why did you select these six artists?
We aimed to offer an innovative way of viewing Chinese calligraphy today, so we tried to include artists from different backgrounds, living in different countries and spanning different generations. As a result we selected these six artists, all internationally recognised, each of them with their own distinctive and unique approach to re-interpret calligraphy today, therefore providing challenging and, if you like, unexpected artistic expressions.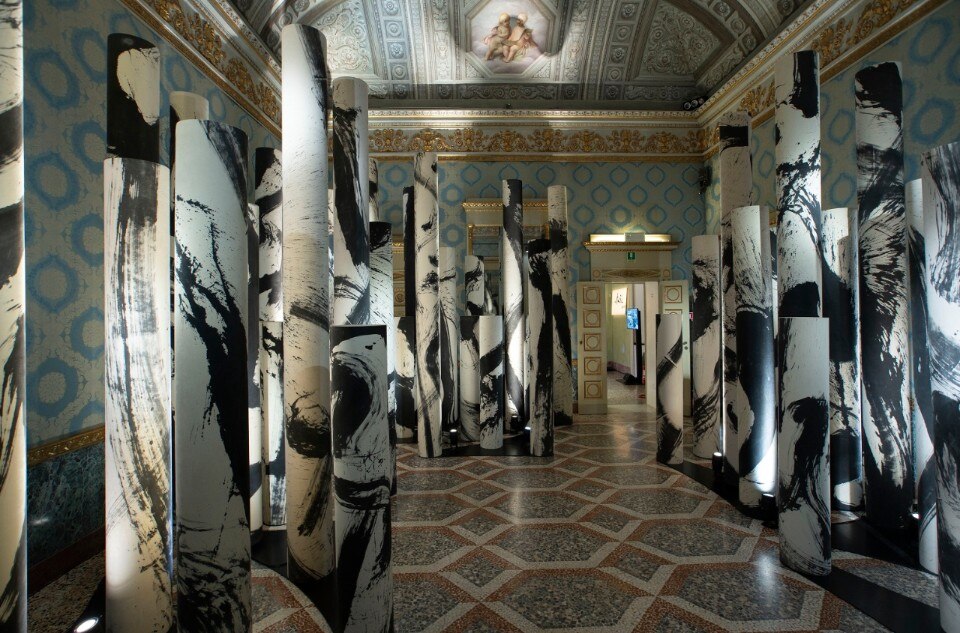 What are the main aspects of the artistic practice of each of the six selected artists?
The selected artists integrate pictorial elements with digital media. They work mainly with brush and ink as a key aspect of their artistic practice. This is an enormously flexible medium dating back more than a thousand years in China that allows artists to produce anything from strictly controlled calligraphic script in fine strokes to highly expressive, abstract splash-painting and it also ranges from the deepest black to the palest wash giving it an immense range. There has been a huge revival of the medium in China in recent years and in this exhibition, we aim to allow these artists to showcase the creative range it affords across calligraphy, painting and three-dimensional forms, often integrating digital elements. Qu Lei Lei's forest of scripts on hanging scrolls, Mao Lizi's splash of vibrant colour on blank space and moving images, Wang Huangsheng's grandiose, poetic calligraphy-paintings connected to his digital projection, Zhang Chun Hong's sweeping waterfalls made through meticulous lines, Qin Feng's vast, abstract characters in rising columns, and Sun Xun's soft brushstrokes evoking mysterious landscapes resonating with his symbolic animations.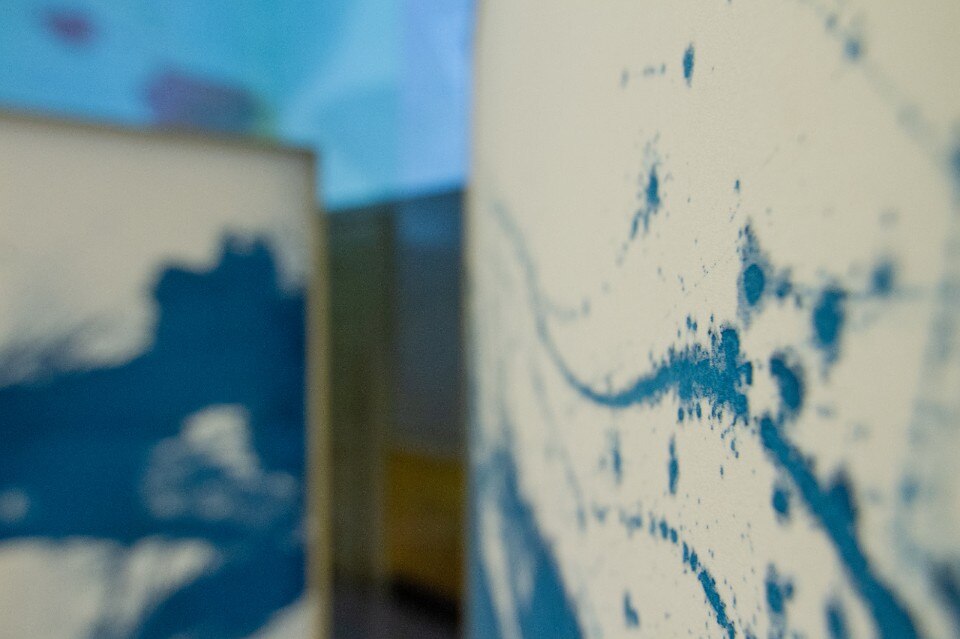 In sintesi, com'è la scena dell'arte contemporanea in Asia? Che cosa succede in Asia oggi?
La scena dell'Asia contemporanea è molto interessante. È rapida per espansione ed elaborazione, con musei, fiere d'arte, biennali e un gran numero di artisti molto attivi, dinamici che animano la scena. Presenta anche incredibili differenze tra Asia orientale, meridionale e sudorientale. Una delle cose interessanti che stanno accadendo è la fusione dei materiali tradizionali con le forme contemporanee, e anche l'affermazione innovativa della tecnologia. In Asia fioriscono le comunità di artisti e nelle maggiori città sono sorti negli ultimi vent'anni numerosi quartieri dell'arte. A questa evoluzione si aggiungono gallerie, musei, caffè e così via; per cui la scena è in evoluzione continua.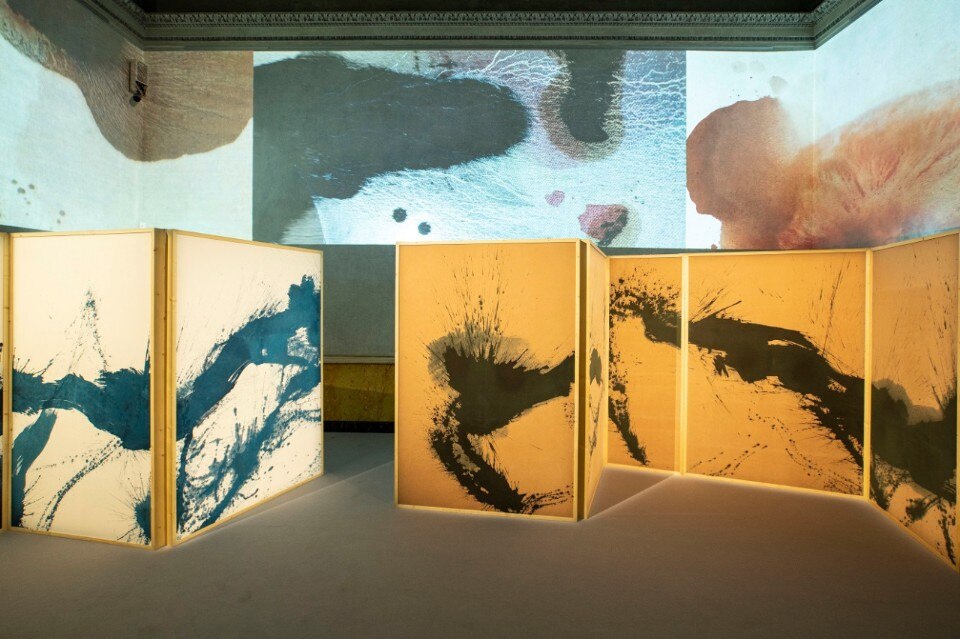 How artists work in Asia? 
Artists in Asia tend to be very agile due to a constantly evolving environment and the challenges of rapid urbanisation and development. They often work collectively, having studios in communities and they are very effective at initiating projects at a grassroots level. Their use of materials is often incredibly creative and wide-ranging as well. 

What are the growth prospects for Asian contemporary art in the Western market?
We think there are good prospects for growth, as modern art in Asia is becoming a sought-after category on the auction market with leading twentieth century artists such as Zhao Wuji (Zao Wou-ki) and San Yu fetching very high prices in recent years. Gradually, the knowledge of Asian art is increasing within the West and with concerted efforts such as this exhibition, there is growing awareness of its importance as a hugely significant and vibrant global category.