The Istanbul Design Biennial, curated by Jan Boelen, with Nadine Botha and Vera Sacchetti, announced the participants in its fourth edition, which will take place from 22 September to 4 November 2018.
Titled "A School of Schools", the biennial will be distributed among six of the capital's main cultural institutions. Education is the chosen point of view to reflect on the role of design, knowledge, and global connectedness in contemporary Istanbul and beyond.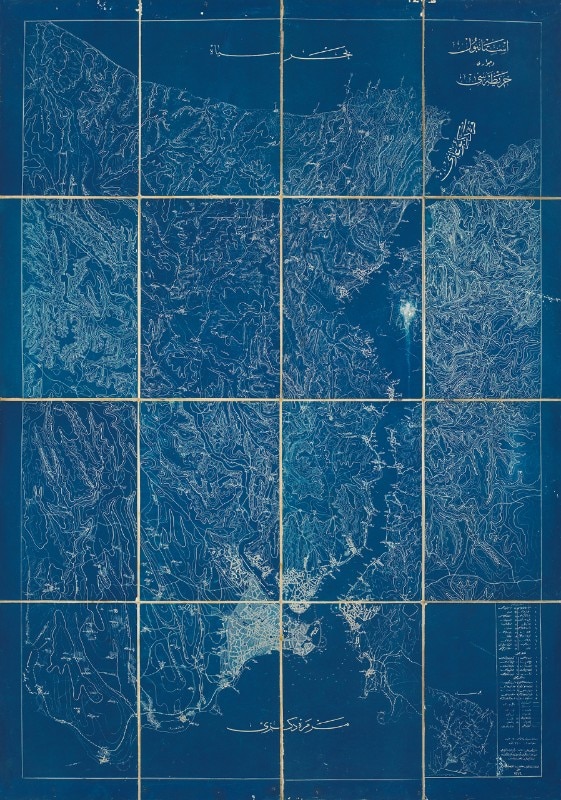 At Akbank Sanat, the "Unmaking School" studies the human creative instinct and how this redefines contemporary work and our relationship with cities; at the Yapı Kredi cultural center, the "Currents School" explores connections and hierarchies of information, to critically analyse new technologies and systems. At the Pera Museum, the "Scales School" investigates standards, norms and taxonomies of learning. At the Arter gallery, the "Earth School" talks about nature, disasters and the conflictual relationship between man and nature.
At Salt Galata, the "Time School" speculates on possible futures and paradoxical perspectives; at Studio-X Istanbul, the "Digestion School" studies metabolic systems and consumption patterns, cultural rituals and food infrastructures.
Img.1 Z33, The School of Time, installation view, Alcova, Milano Design Week 2018
Img.2 Z33, The School of Time, installation view, Alcova, Milano Design Week 2018
Img.3 Z33, The School of Time, installation view, Alcova, Milano Design Week 2018
Img.4 Z33, The School of Time, installation view, Alcova, Milano Design Week 2018
Img.5 Z33, The School of Time, installation view, Alcova, Milano Design Week 2018
Img.6 Z33, The School of Time, installation view, Alcova, Milano Design Week 2018
Title:

A School of Schools

Event:

4th Istanbul Design Biennial

Opening dates:

22 September – 4 November 2018

A School of Schools: Orientation:

20-21 September 2018

Curator:

Jan Boelen

Associate curator:

Vera Sacchetti

Assistant curator:

Nadine Botha

Participants:

[AI]stanbul (TR/US); AATB (CH/FR); Åbäke (FR/UK); Bakudapan (ID); Kerim Bayer (TR); Cihad Caner (TR/NL); Ali Murat Cengiz (TR/NL); Taeyoon Choi (US/KR); Commonplace Studio (NL), Jesse Howard (US/NL) and Tim Knapen (BE); Danilo Correale (IT, US); Amandine David (FR); Teis De Greve (BE); Derya Irkdaş Doğu (TR); Eat Art Collective (NL); Ecole Mondiale (BE); FABB (TR); Studio Folder (IT); Avşar Gürpınar and Cansu Cürgen (TR); Mark Henning (NL/ZA); Nur Horsanalı (TR/FI); Ils Huygens (BE); Navine G. Khan-Dossos (UK/GR); Roosje Klap (NL); Land+Civilization Compositions (TR/NL); Pedro Neves Marques (PT/US); Margarida Nunes da Silva Mendes (PT); Alexandra Midal (FR); Carlos Monleón (ES/UK); Gökhan Mura (TR); Martina Muzi (IT); Nelly Ben Hayoun Studios (FR); New South (FR); Camilo Oliveira (BR/IT); Thomas Pausz (FR/IS); Ana Peñalba (ES); Juliette Pepin (FR); Charlotte Maeva Perret (UK); Radioee.net (AR/USA/NL); Emelie Röndahl (SE); Helga Schmid (DE); Judith Seng (DE/SE); SO? (TR); Studio Legrand Jäger (UK/DE); Studio Makkink & Bey (NL); SulSolSal (NL/ZA/BR); Jenna Sutela (FI/DE); Ali Taptık and Okay Karadayılar (TR); Jennifer Teets and Lorenzo Cirrincione (US/FR); Unfold (BE); Ottonie Von Roeder (DE); Henriëtte Waal and Studio Klarenbeek & Dros (NL); Mark Wasiuta (US); Lukas Wegwerth (DE); Pınar Yoldaş (TR/US); and Peter Zin (NL/PT)

Venues:

Akbank Sanat, Arter, Yapı Kredi Culture Centre, Pera Museum, SALT Galata, Studio-X Istanbul