Following the successful exhibitions of "Kazuo Shinohara," "Anti-Climax Poetry: Sakamoto's Architecture" and "Sou Fujimoto: Futures of the Future," Power Station of Art (PSA) in Shanghai launched the first global retrospective "Toyo Ito: On the Stream" for the Japanese architect winner of the Pritzker Architecture Prize. By studying individual cases of Japan's contemporary architects, the PSA seeks to reflect on the relations between China's architecture, society and humanity, and provide proactive exchanges and solutions. This exhibition includes all Toyo Ito & Associates Architects' key projects since its founding in 1971.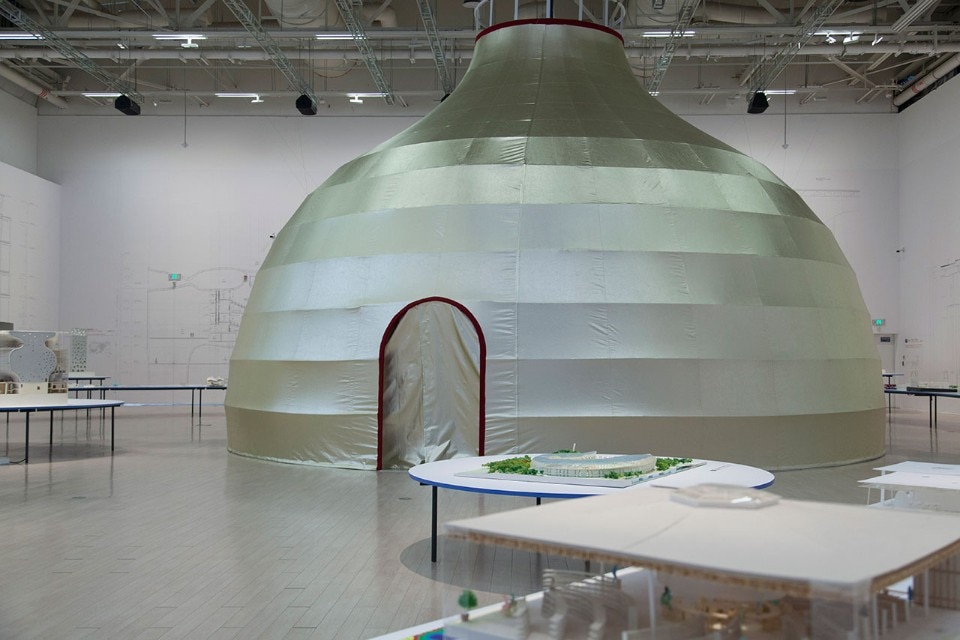 The exhibition title "On the Stream" gets its inspirations from a Chinese tradition in ancient times, when intellectuals drank liquor from cups that floated on a winding stream and stopped before them, shared their thoughts, and raised their cups for celebrations. Similarly for Toyo Ito, his design career is just like constantly collecting water of thoughts from the ever-running stream of architectural innovations. His fluid, flexible and changing works are just like whirlpools in the stream, individually existing while blending into waves of the stream.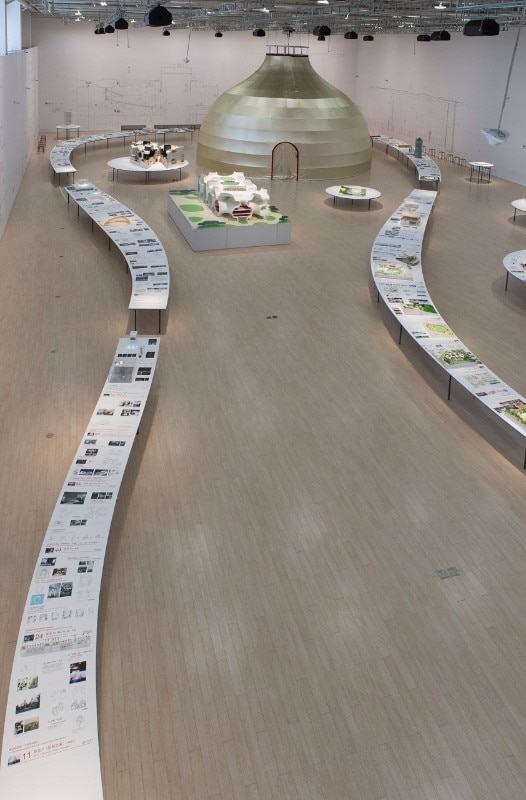 Echoing that title, a stream-like long table will be placed in the center of the exhibition hall, the shape of which not only reflects Ito's constantly changing creative styles, but also signifies that his inspirations usually come from the natural world. Atop the table will be more than 130 models from nearly 30 projects that Toyo Ito & Associates, Architects has undertaken. They are divided into six stages in chronological order, and each stage presents the most representative projects and their relevant models.
On one side of the table stands a "Relax Globe" with a 10-meter diameter, and its shape is borrowed from the 11 Globes at the "Minna no Mori" Gifu Media Cosmos that Ito completed in 2015. Put together with polyester fibers and non-woven fabrics, the Globes allow the input of natural light into the structure's inner space as well as promote ventilation and air circulation, allowing feelings of the Nature's vitality for visitors to the media cosmos. Inside "Relax Globe", visitors could lie on beanbags designed by Ito, and watch videos that symbolize the flowing process of the architect's designs and structures. According to Ito himself, the track of his design career is just like a winding stream. And along this stream of thoughts embodied in works of the Toyo Ito & Associates, Architects, visitors will embrace Ito's agile, sensible and open architectural visions.