Eva Sopeoglou designed a romantic summer retreat in Halkidiki, Greece, for a client who asked for a low-maintenance weekend house located on a pristine olive grove hill overlooking the sea, near the monasteries of Mount Athos.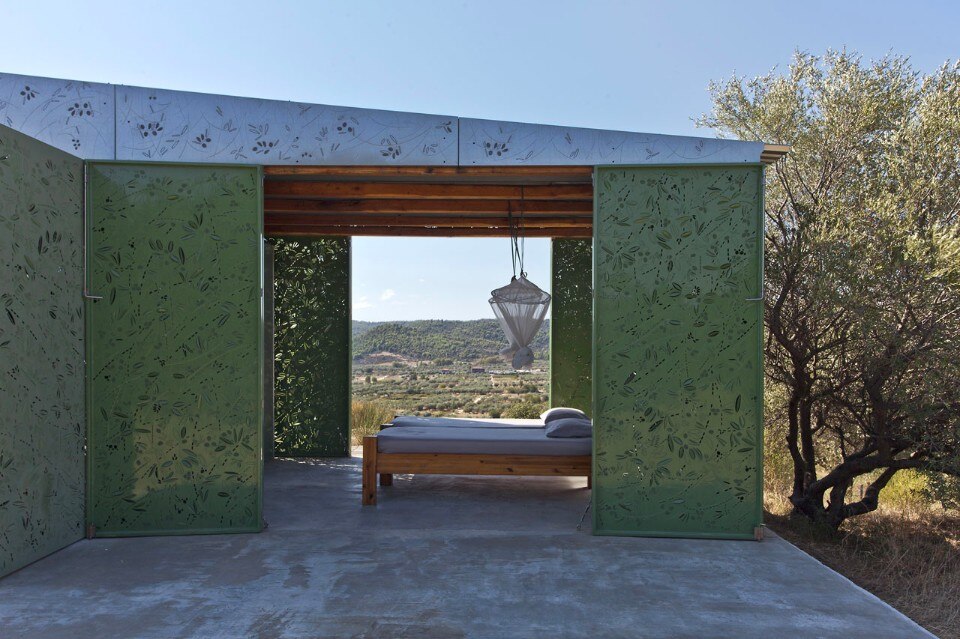 Making use of digital CAD/CAM technology, every building component was pre-fabricated, and put in place considering strategically the sun position. The rectangular plan of 3 x 7 meters is aligned to the cardinal points and it is sub-divided into smaller rooms, connected by a corridor aligned with the adjacent olive trees.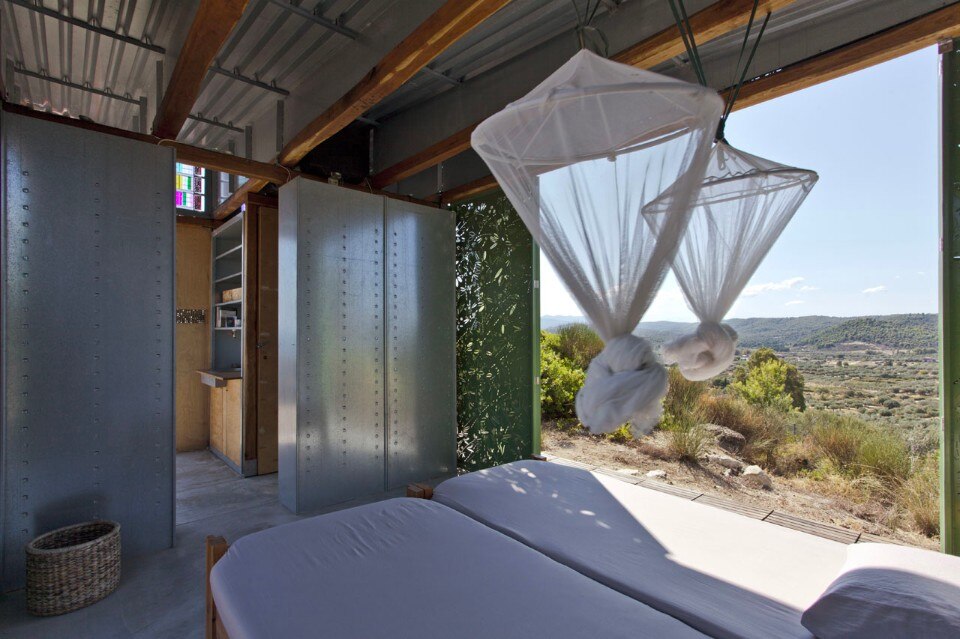 The exterior envelope is a lightweight metallic surface which wraps around and it is movable, to provide maximum flexibility. The envelope's perforated textile-like pattern is inspired by the shade of the trees. This building is part of an enquiry on sustainability and human comfort in architecture, and questions the definition of indoor and outdoor inhabitable spaces.

The Olive Tree House, Sithonia, Halkidiki, Greece
Program: hut
Architect: Eva Sopeoglou
Metal work: METALSO
Completion: 2016