"I illuminate with immensity." A poem by Ungaretti and a title for Antonio Marras, and for both a journey in quest of light. So, for Milan Design Week, the Nonostante Marras space hosted a light installation, the outcome of many years' research by the designer into the ties between art, fashion, light and space, as well as the result of a chance encounter with Fernando and Humberto Campana.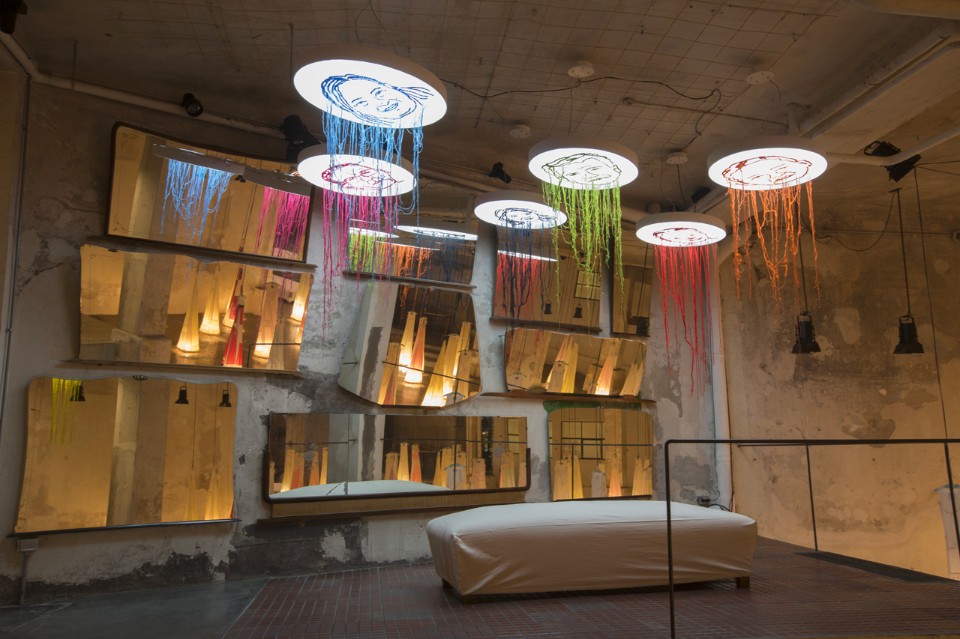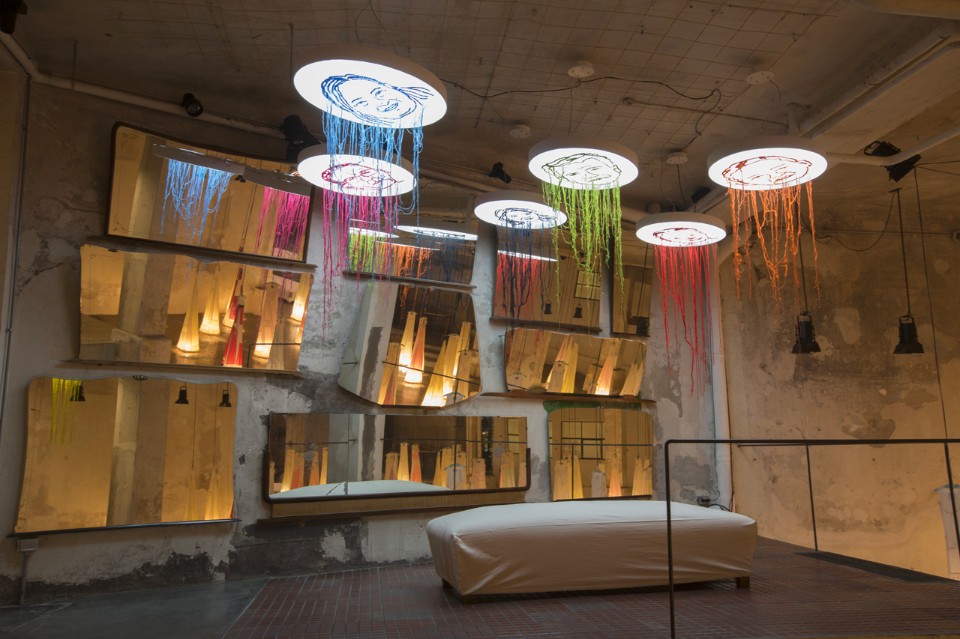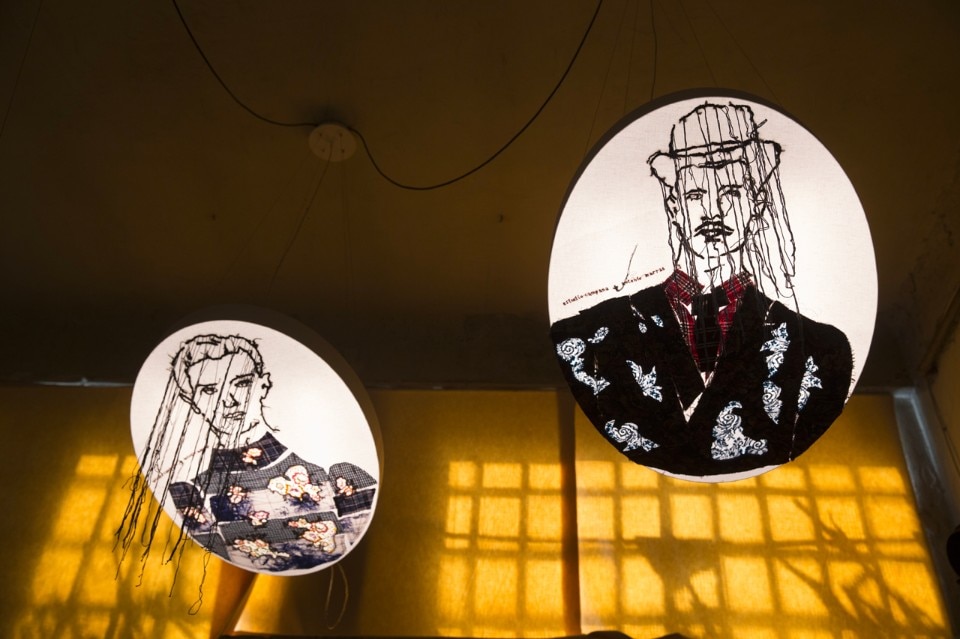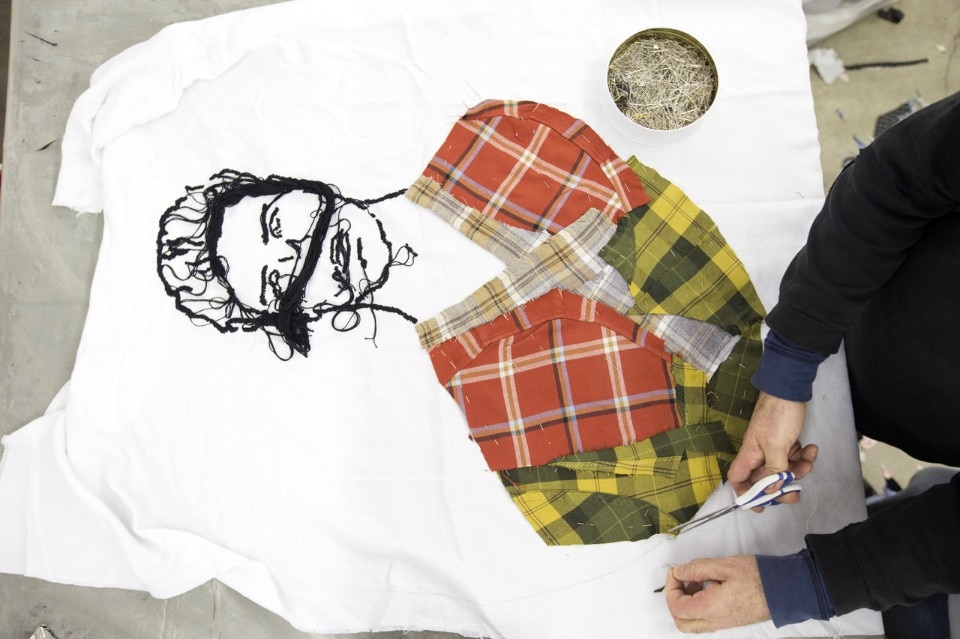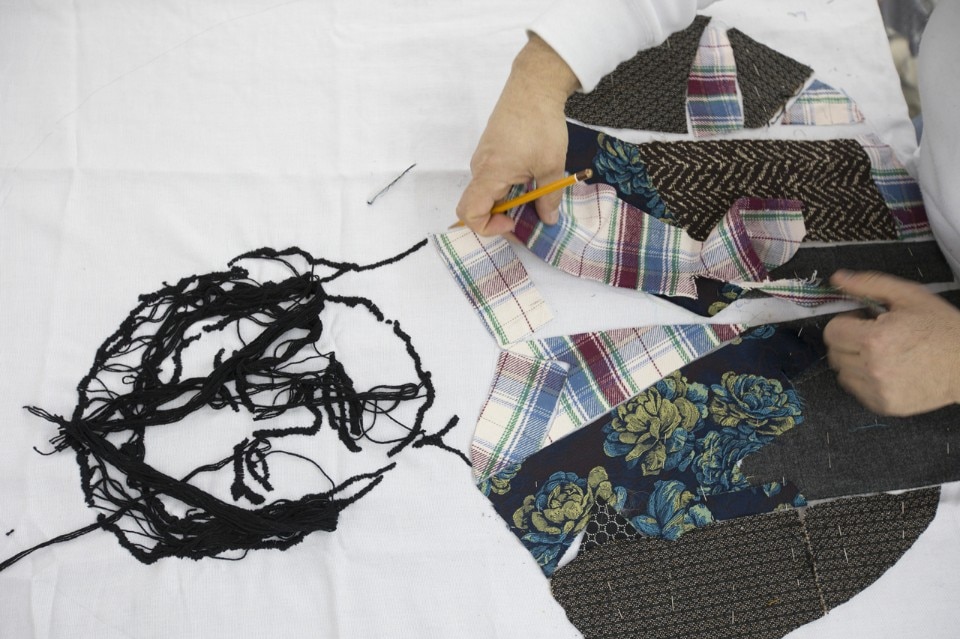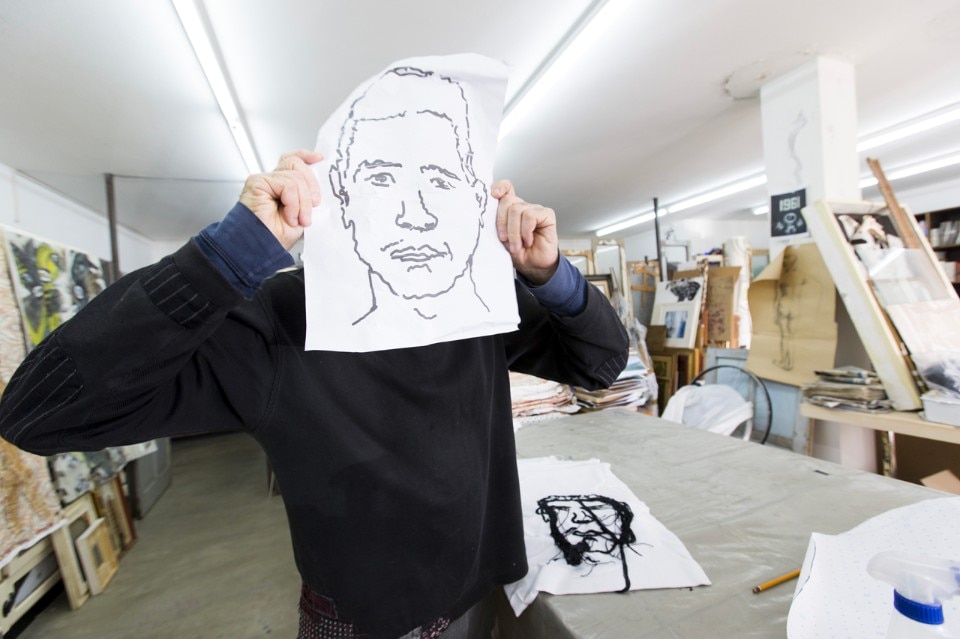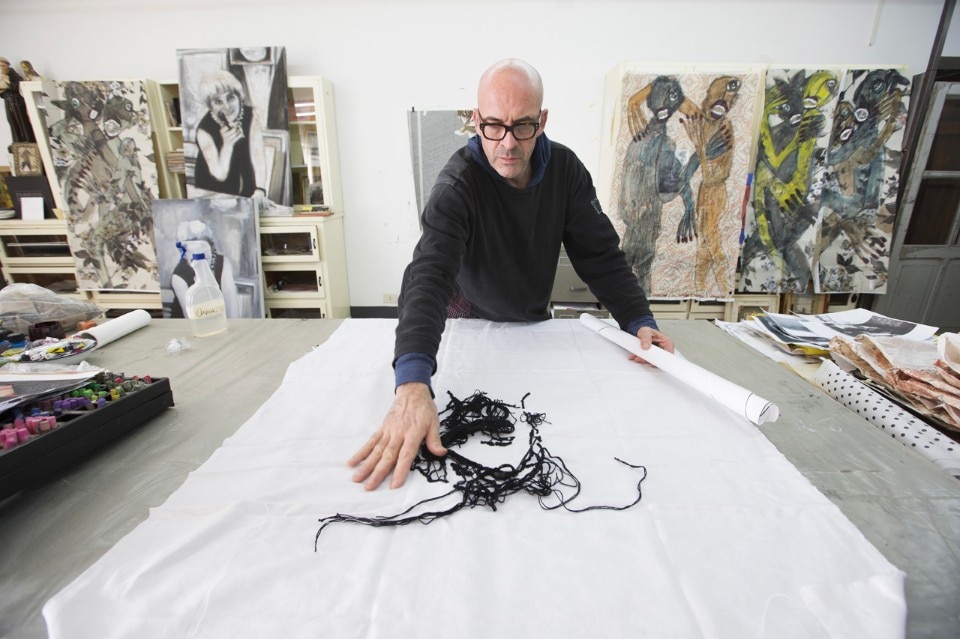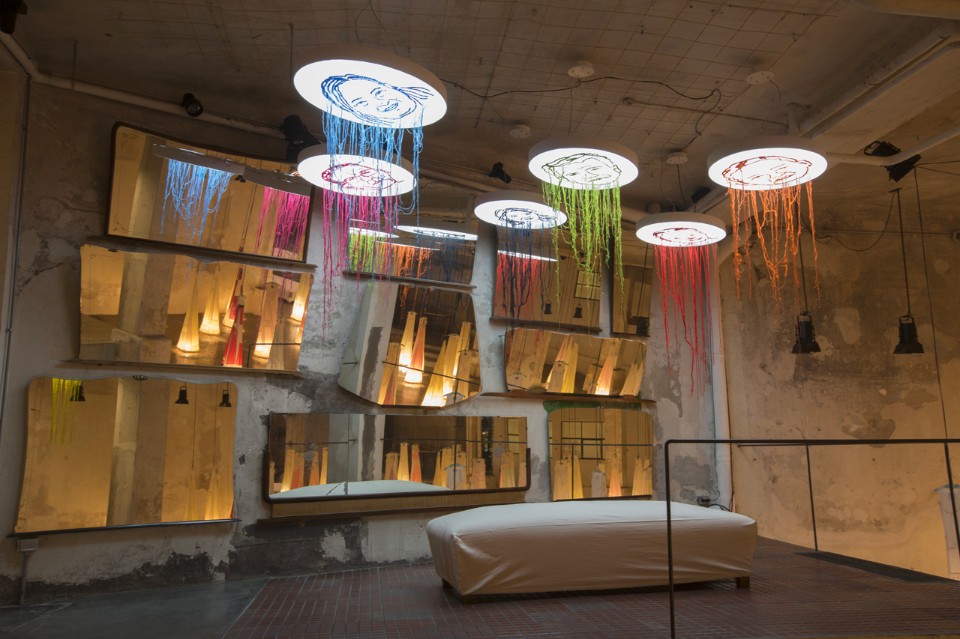 Antonio Marras and Fratelli Campana, Retrados Illuminados, 2017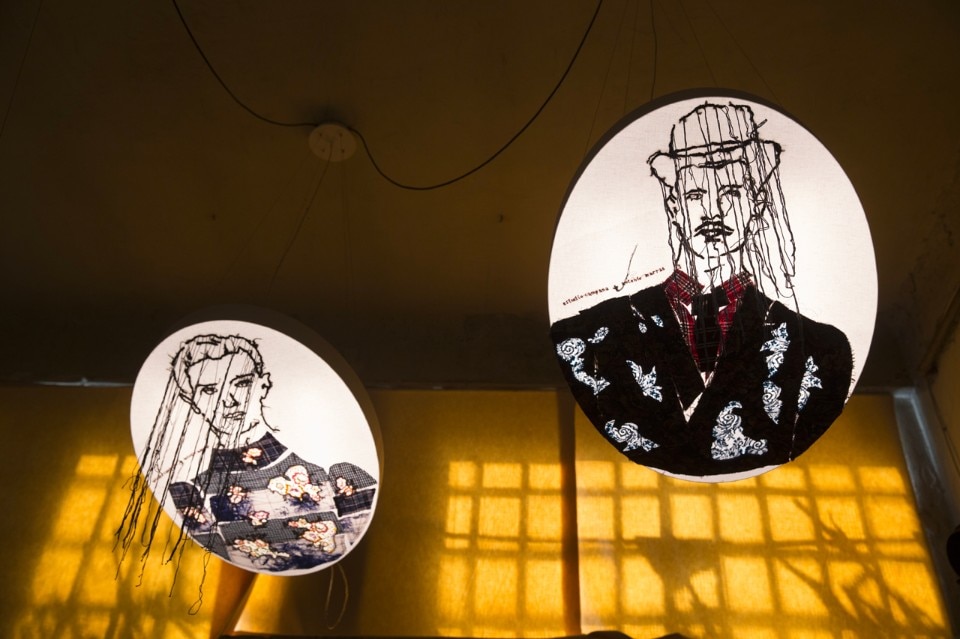 Antonio Marras and Fratelli Campana, Bandidos Illuminados, 2017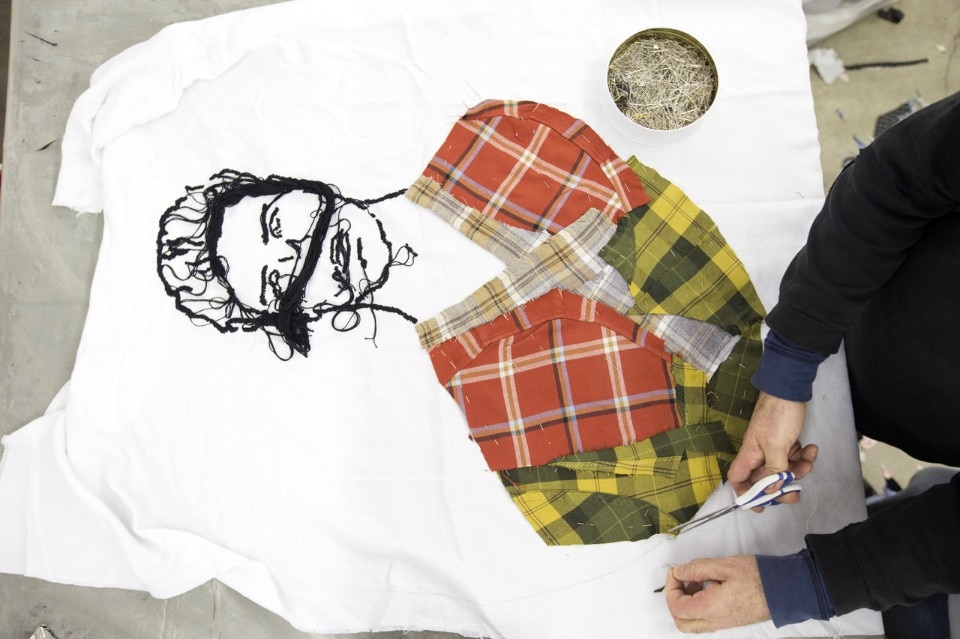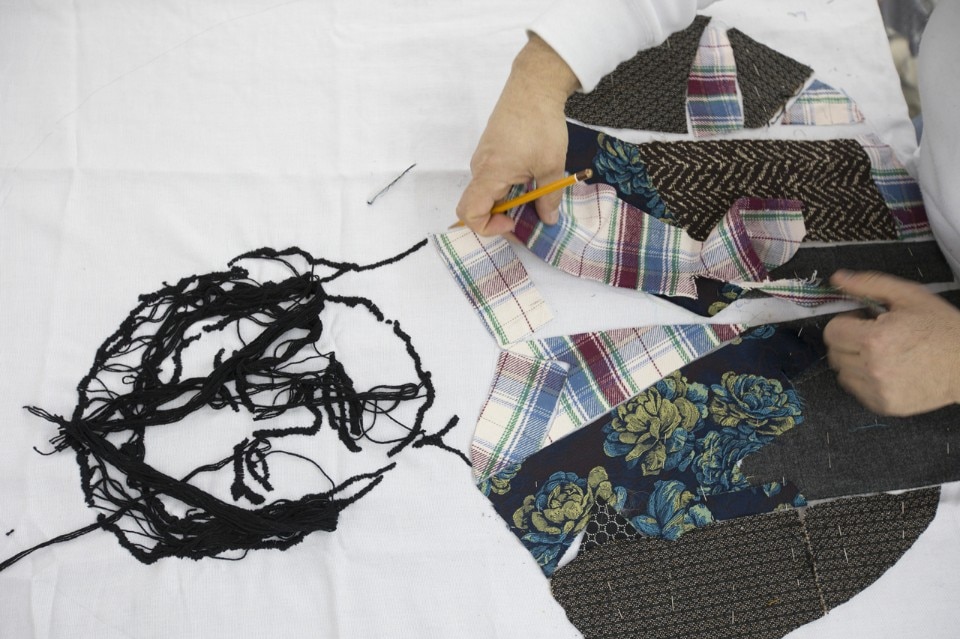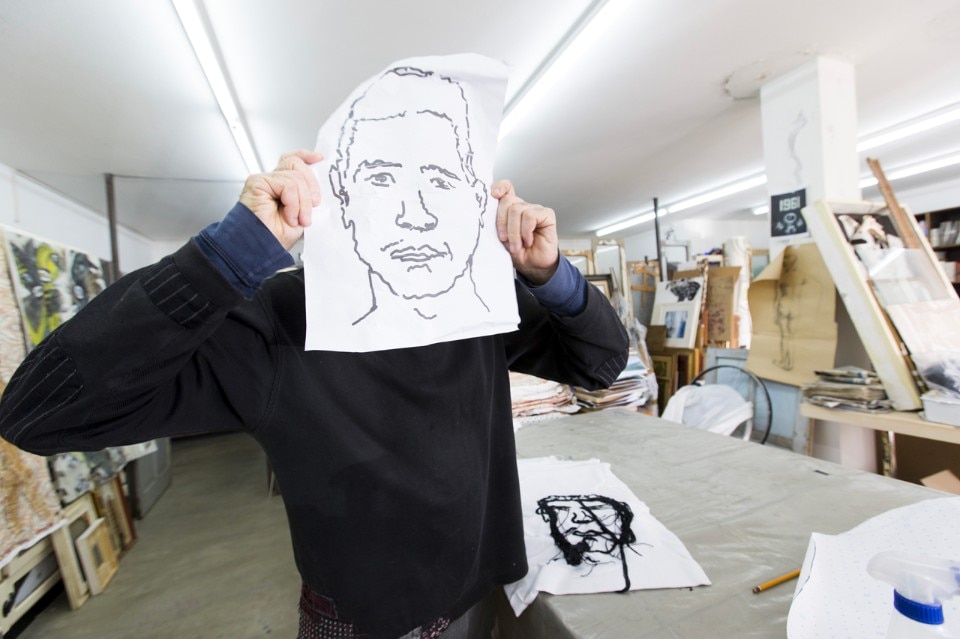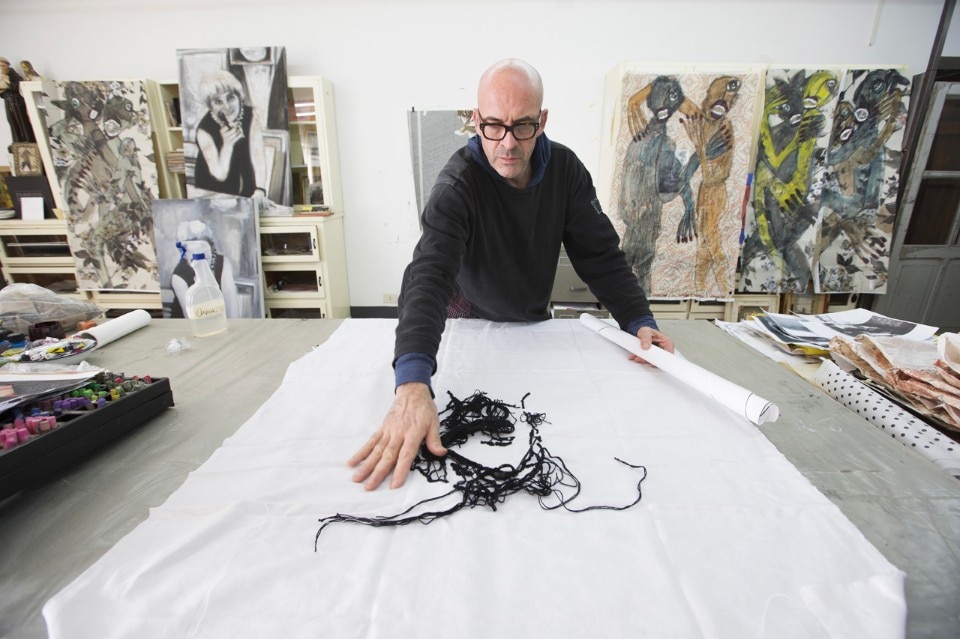 So five years after its inception, the Nonostante Marras space is consecrated as a venue for multidisciplinary experiments: gallery, atelier, library, garden, shop, showroom, restaurant. A place designed by Marras to his own measure, it stands in the same sidelong relationship to Milan as Sardinia does to Italy. Marras significantly identifies the places he belongs to, Alghero and Sardinia, with the essence of an aesthetic made up of light, wind, clouds and sunbeams shimmering on the sea.
These are the principles underlying the Orfanelle, luminous creations that occupied the exhibition space and gracefully animate 80 underskirts. In a display combining theatrical staging, exhibition design and artistic performance, these suspended garments animate the luminous cones, entities veiled with a soft and delicate light.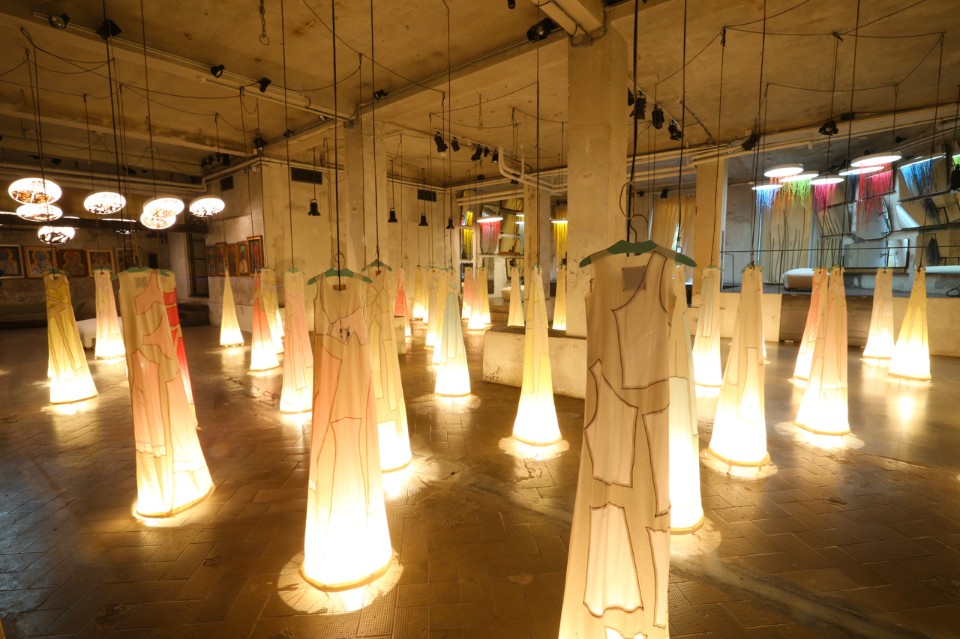 Always seeking for beauty rich in geographical overtones, in form and material, Marras' work is shaped by the idea of the ​​montage: free and autonomous assemblages of fragments, which together define works endowed with precise, inexorable and sublime attractions.
Marras seeks to attain the imponderable through a pure chain of associations and contrasts. This approach is close to the work of the Campana brothers, fulfilled in the recovery and reuse of materials and traditions. Hence there is something almost inevitable about this encounter, giving rise to a glowing installation consisting of embroidery frames suspended in mid-air and works seeming to have a bond of continuity with the art of Maria Lai, Marras' ever-present exemplar. And here are the Retratos Iluminados, 35 lamps that illustrate and preserve Brazilian manual skills and handicrafts. They are domes stitched with coloured yarns depicting the portraits of the embroiderers themselves from the favela communities of Sergipe and Alagoas.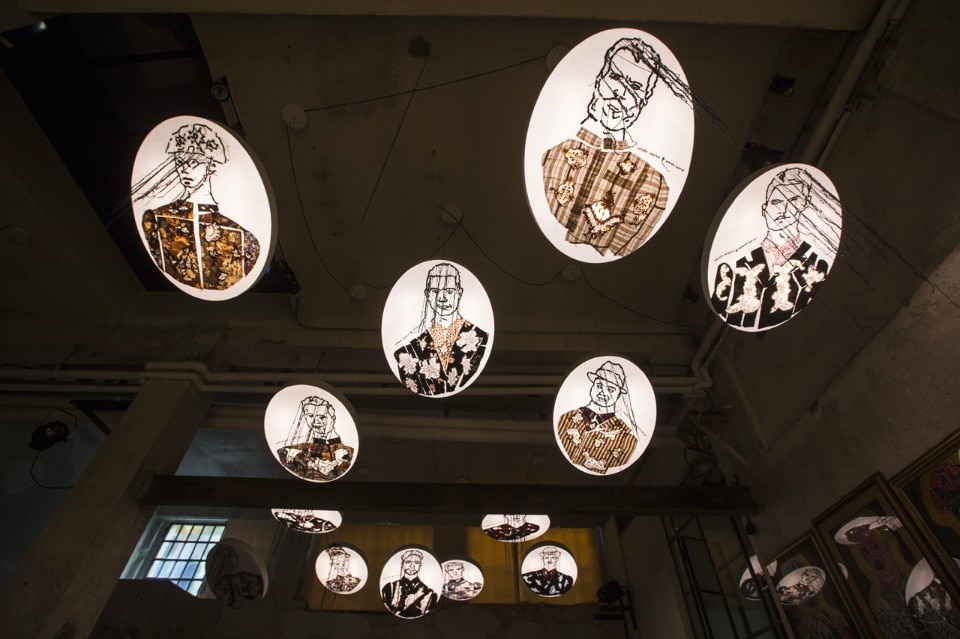 Together with this installation, Marras and the Campana brothers are presenting a six-handed variant. These are the Bandidos Iluminados: portraits of famous Sardinian outlaws or bandits sewn with black thread and finished with patches of fabric and scraps of old jackets and shirts. The work evokes some of the designer's own collections. In Laboratorio, the models of dresses are made with embroidery appliques by skilled craft workers. Following in the tradition of the embroiders of trousseaus and limited-edition collections, they use vintage pieces and retrieved garments that are taken apart, remodelled and embroidered.
In this way a poetic of the fragment is given fulfilment in this multiple installation. Art, design and fashion are brought together in a unified creation amid light and shade, tradition and innovation, presence and absence, affinity and contrast.

3–9 April 2017
Nonostante Marras
via Cola di Rienzo, 8 Milan