Learning environments are ever growing and changing. There is a growing awareness among societies and culture for pre-schools to be diverse and provide learning environments through the built form. The built Tetrisized environment by Renesa Architecture in New Delhi becomes an enabler and a catalyst to nurture the young minds of pre-school students.

Renesa Studio has proposed a method to know children fully and respect their development, so that education accompanies the natural process of life. Thinking the space in this direction, suggests a stimulating environment for the child in which there should be elements proportionate to their scale, allowing to direct the child to knowledge.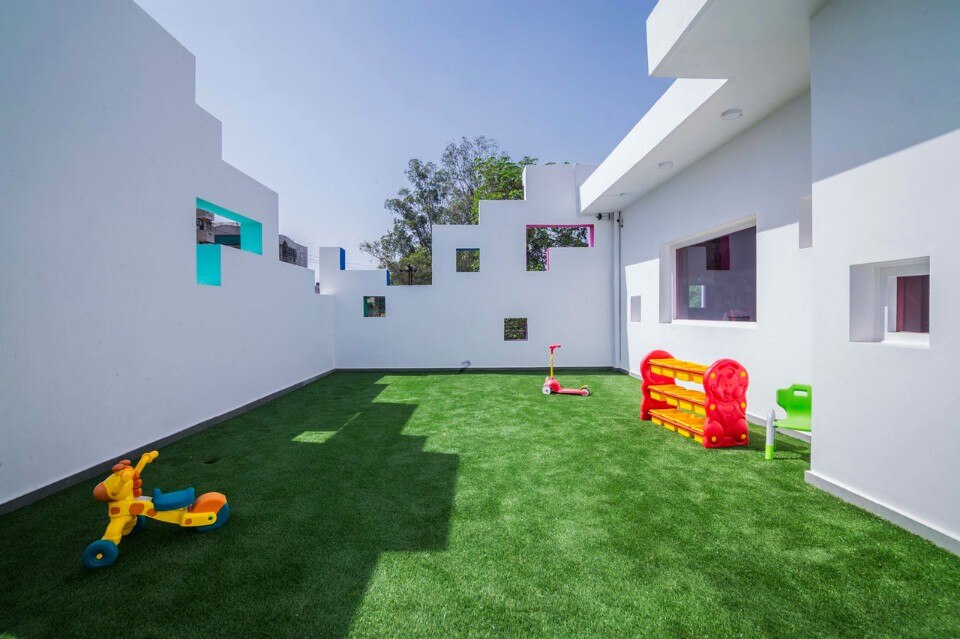 The objects are not too many, but the just and necessary quantity for learning. The elements and their forms are simple, while the main activator is colour. The space, easy to keep clean, without elements that stand in the way facilitate to carry out several activities simultaneously.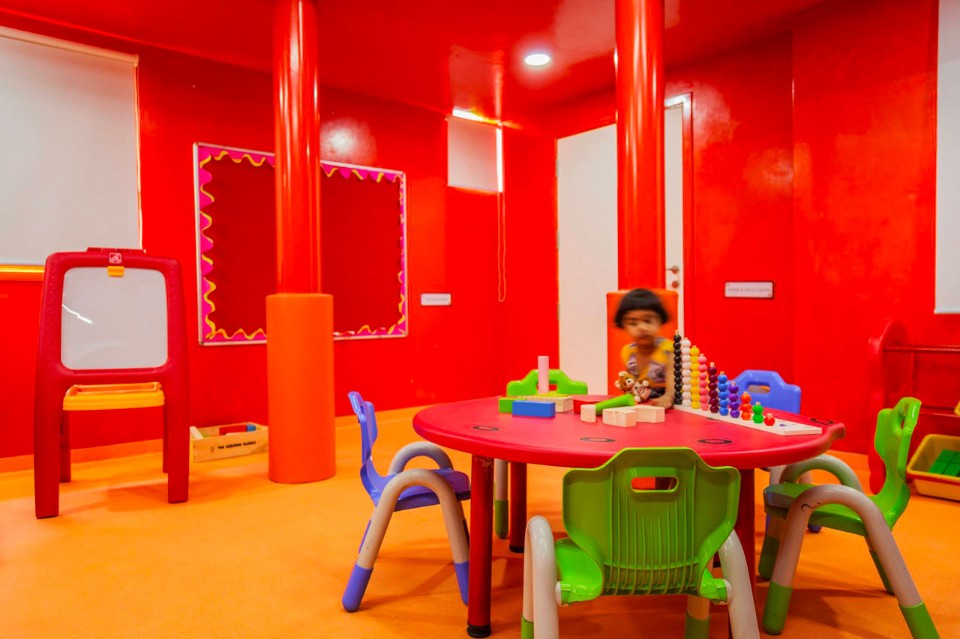 The Tetrisception, New Delhi, India
Program: school
Architect: Renesa Architecture Design
Contractor: Umesh Mehta
Lighting: Siddharth Arora
Structural engineering: Devender Damle
Area: 425 sqm
Completion: 2017