Studio Evren Başbuğ Architects designed a pedestrian bridge and solarium that connects the two banks of the Bostanlı Creek located in the district of Karşıyaka, in İzmir, Turkey. The two architectural interventions had to generate a new, integrated coastal attraction for social gathering.
The Bostanlı Footbridge and Sunset Lounge is part of the 'Karşıkıyı' concept, created for the wider 'İzmirSea' coastal regeneration project. The project had to complete one of the missing pieces of the continuous local coastal promenade. With its slightly bow shaped longitudinal-section and specially designed girder geometry, the bridge allows the passage of small boats underneath and provides access to the floating pontoon located in the creek. This new urban structure, oriented according to its unique position which provides a view of the bay on one side and the city on the other, has an asymmetrical cross-section.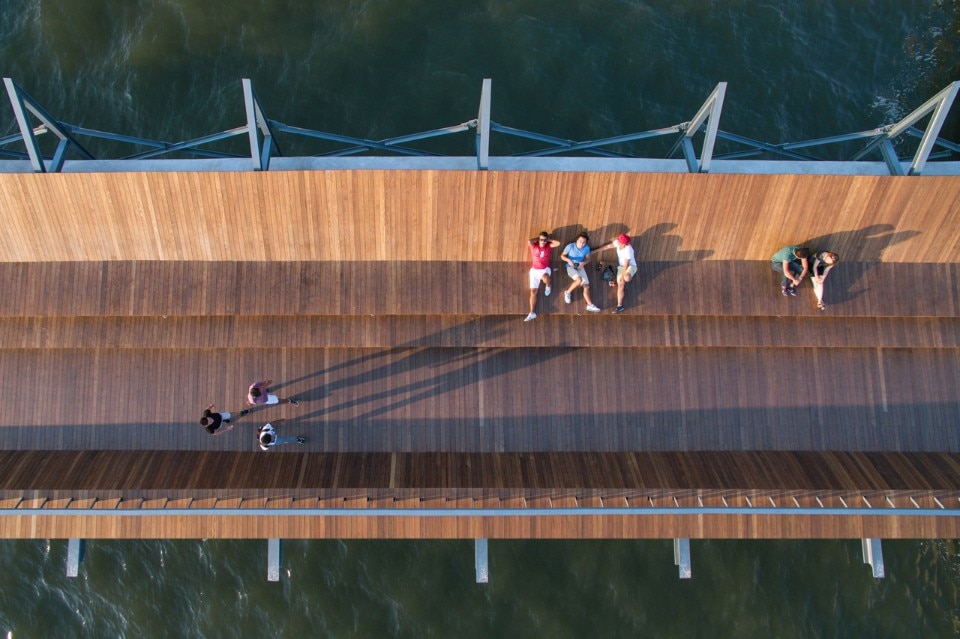 The Bostanlı Sunset Lounge, which lays on one of the few coastal fragments facing directly west in Karşıyaka, is a set of cascading thermo-wood covered platforms which form an inviting urban surface, streching between the artificial slope covered with trees and the embankment itself.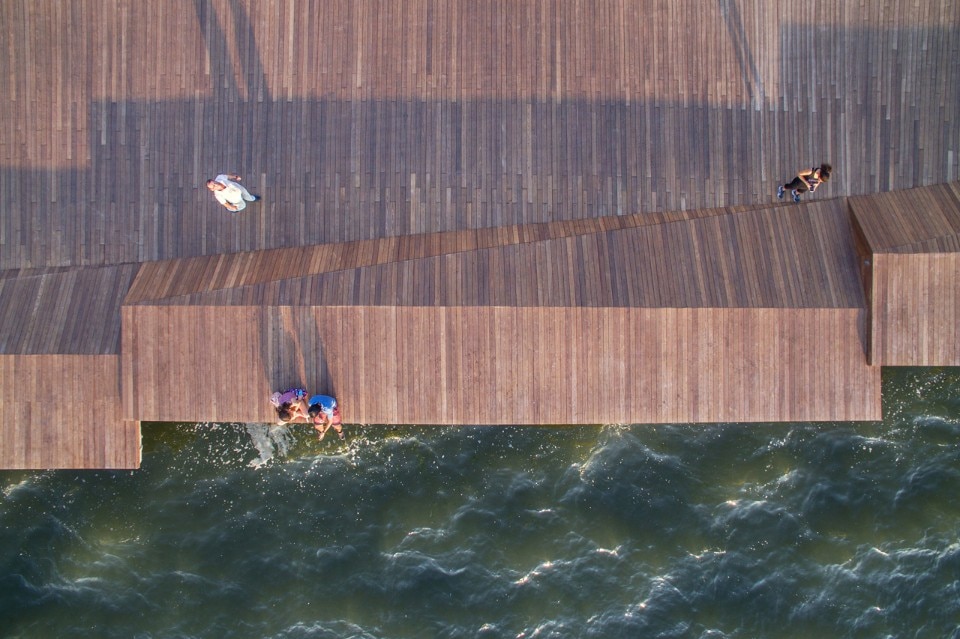 Bostanlı Footbridge and Sunset Lounge, Karşıyaka, İzmir, Turkey
Program: pedestrian bridge
Architects: Studio Evren Başbuğ Architects
Team: Hüseyin Komşuoğlu, Umut Başbuğ, Can Özcan, Dilşad Kurtoğlu
Technical consultants: Cemal Coşak, Mustafa Şahin, Korhan Şişman
Completion: 2016