Anish Kapoor is back at long last for his first exhibition in an Italian museum in 10 years. The show comes to the spaces of the MACRO – Museo d'Arte Contemporanea Roma. Curated by Mario Codognato, the exhibition is a testimony to Kapoor's unflagging research in the formal and conceptual spheres, which has informed his artistic practice from the start, contrasting the highly engineered and more organic processes of his work.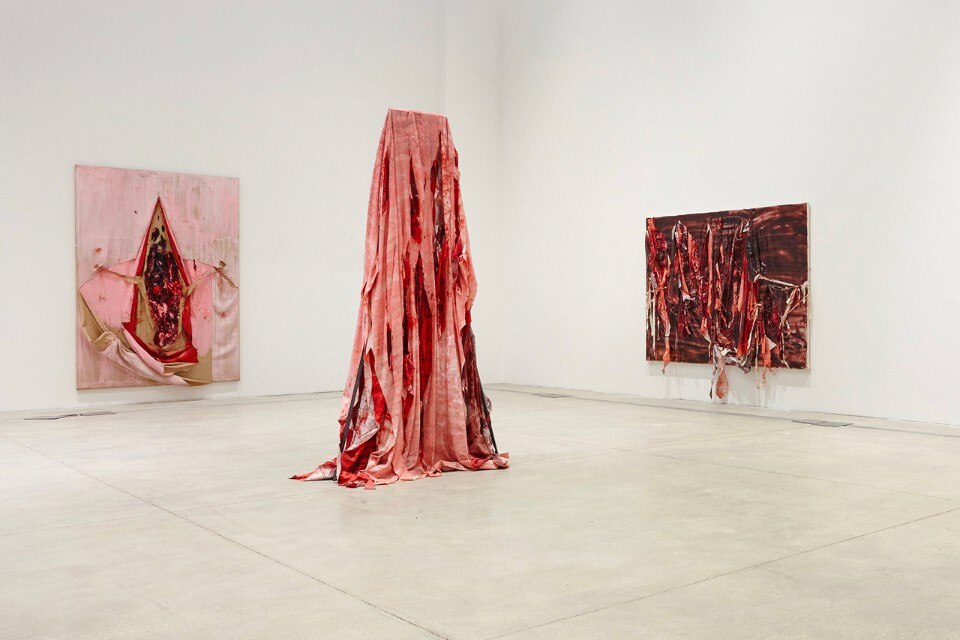 The show comprises a series of reliefs and paintings made up of jutting layers of red and white silicone and paint, as well as monumental architectural sculptures, including the extraordinary Sectional Body Preparing for Monadic Singularity, displayed last year outdoors in the park of the Palace of Versailles, and proposed here at the MACRO in a dialogue with the museum's architecture.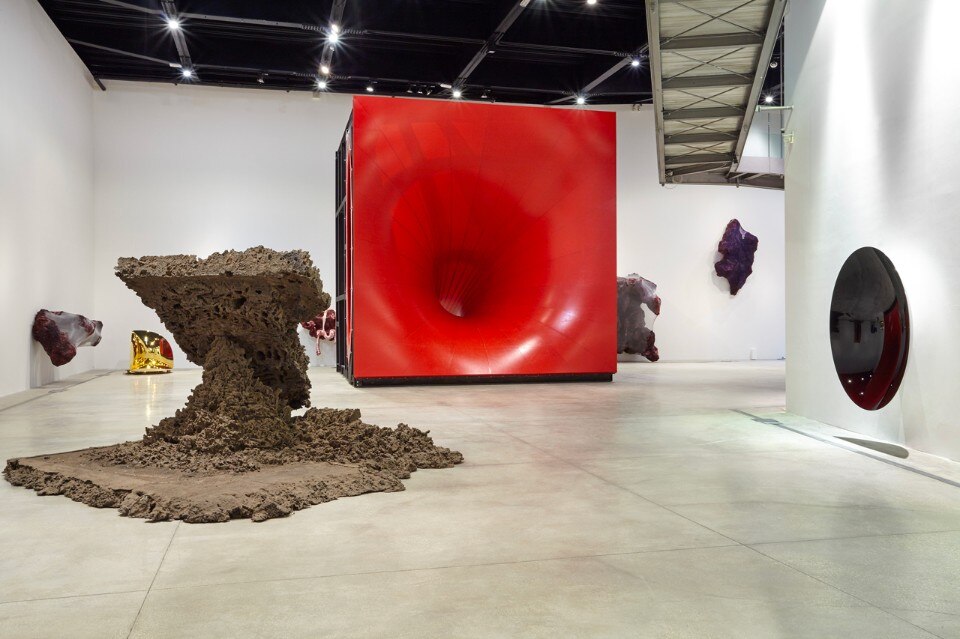 Archetypal, intimate, imposing and dialectic, Kapoor's work presents, confronts and explores the conditions of matter, the dynamics of perception and the power of metaphor. Art becomes the mediator between the essence of myth and its representation, between its long-term continuity and interchangeability and the contemporary condition, between one's individual path through the terra incognita of life and collective experience, between the immanent and the transcendent.
Anish Kapoor, installation view at MACRO, Rome, 2016
Anish Kapoor, installation view at MACRO, Rome, 2016
Anish Kapoor, installation view at MACRO, Rome, 2016
Anish Kapoor, installation view at MACRO, Rome, 2016
Anish Kapoor, installation view at MACRO, Rome, 2016
Anish Kapoor, installation view at MACRO, Rome, 2016