Liz is a repurposed 36ft canal icebreaker dating back to 1908 that has been converted into a resilient miniature dwelling by designer Marco Monterzino in London.
The boat was found during an exploration of the waterways in the former coal mining regions of Northern England. All systems and interiors were designed, restored and created over a period of ten months.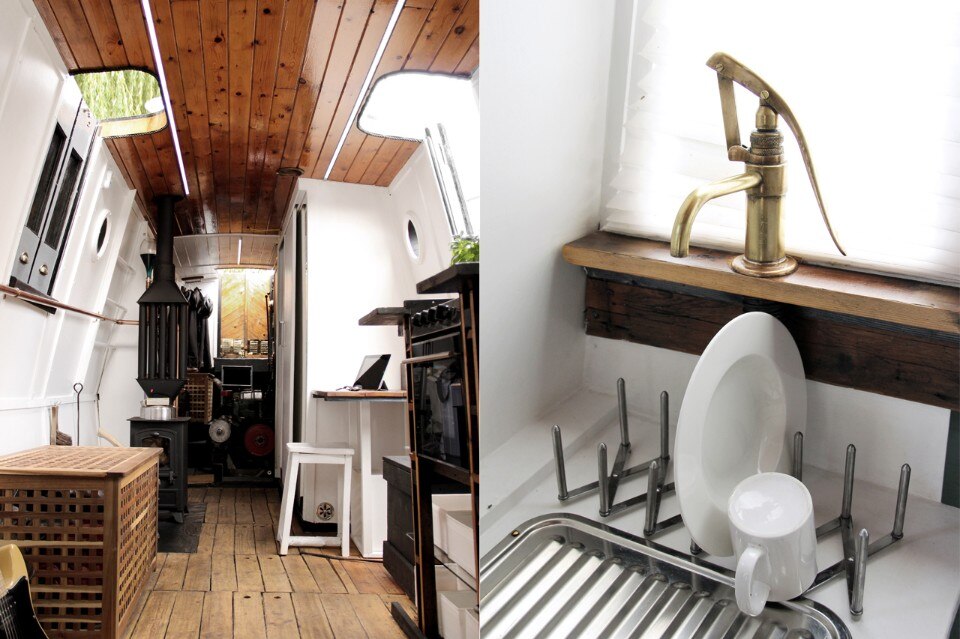 The goal was to create a living space that would provide all dry land comforts in 18 sqm, that would work within a tight budget and time-frame and would also embrace and enhance the historic fabric of the vessel. Coming from a repurposing angle, the choices of interiors reflect the desire to maximise the perception of light and space, which takes shape as an uninterrupted open plan layout that goes from bow to stern. Thanks to the use of high efficiency insulation and onboard systems, it has been possible to achieve over two weeks of endurance off the grid.
In the UK, thanks to historic licences, it is possible to cruise freely throughout the capital's waterways with stays that go up to two weeks per mooring. For this reason, Liz represents a possible alternative to traditional dwelling solutions in a time defined by London's increasing housing crisis.
Marco Monterzino, Liz icebreaker, 2015
Marco Monterzino, Liz icebreaker, 2015
Marco Monterzino, Liz icebreaker, 2015
Marco Monterzino, Liz icebreaker, 2015