Lyndon Neri and Rossana Hu of the studio Neri&Hu – with offices in Shanghai and London – designed the stand for Kvadrat for the 2016 Milan Furniture Fair. Creating a stand inside the Fair, where the Danish company could welcome visitors and present its new collection of fabrics wasn't an ordinary brief.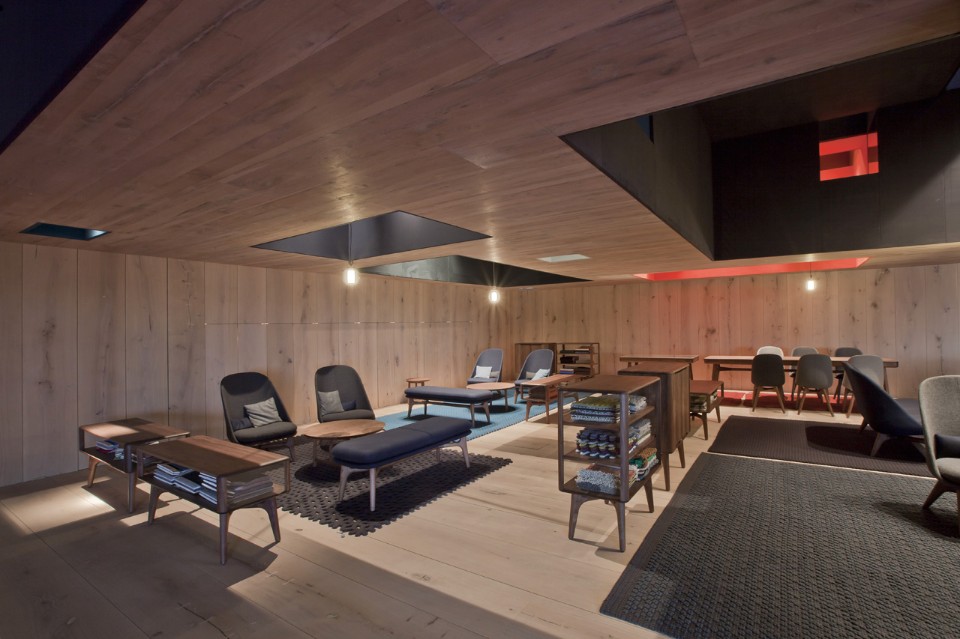 It's not easy to recreate in a trade fair environment conditions suited to selecting fabrics that engages the sense of touch – expressing the surfaces – and sight – capturing the nuances of colour and variety of patterns available. Neri&Hu's response was one of visual disruption with the creation of a square volume, suspended over the floor area of the stand and covered in a dark blue fabric. "Stands all look rather similar" – according to Lyndon – "so we wanted to create something that, straight away and even at a distance, was perceived as something different. We created a box that you can see from a long way off and makes you immediately wonder what that floating volume covered in blue fabric is".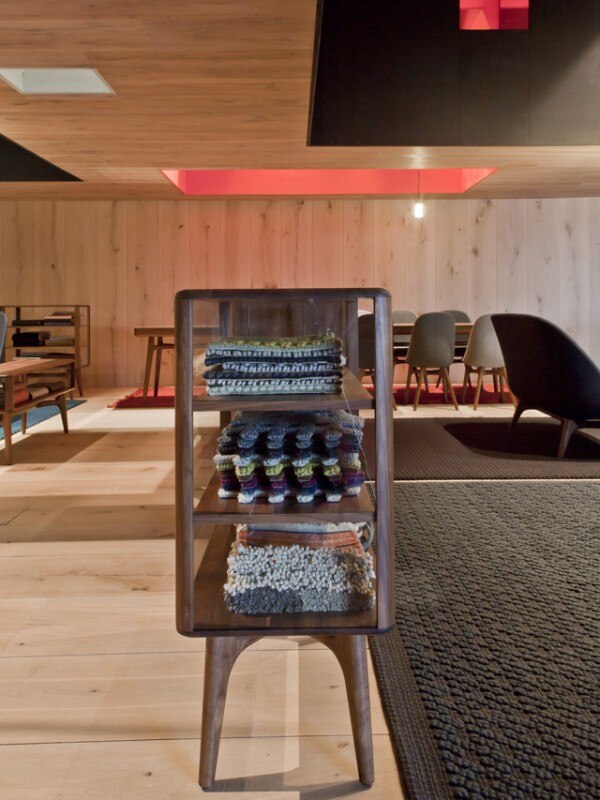 At the same time, when you access the space inside, the dark blue fabric immediately creates a warm and cosy atmosphere that helps to show off the fabric. "For us the democratic dimension of space is important" continues Lyndon. "What we have tried to do is to keep the stand open but by lowering the ceiling create a sense of intimacy that enables you to come closer to the fabric samples on display and to be able to touch them. Often, if you enclose a space, the stand becomes claustrophobic and people don't go in. Instead we liked the idea of a stand that people could enter freely but feel that they were inside a place where they could concentrate on looking at the products."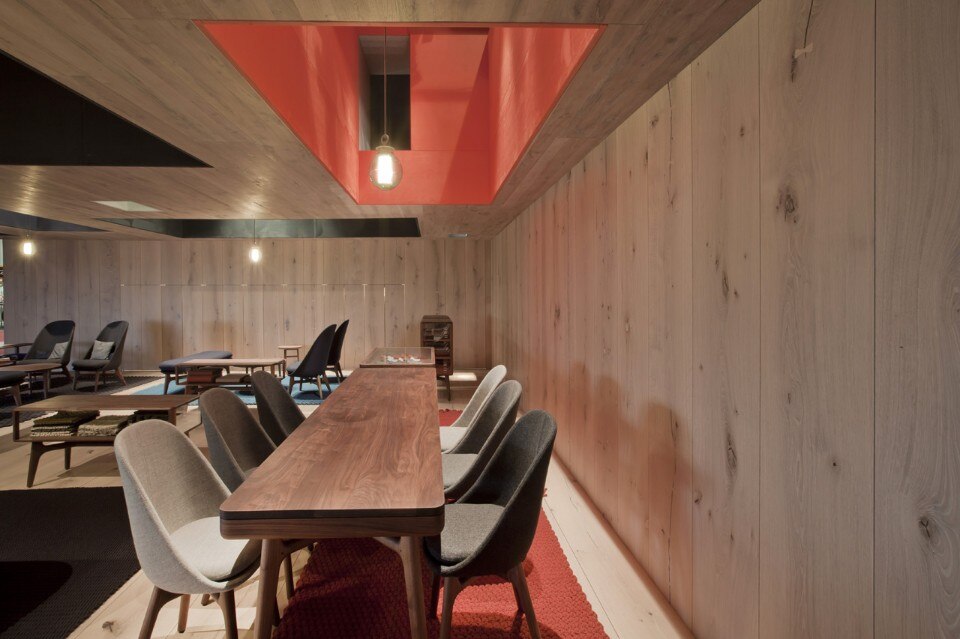 When asked about the trends we are moving towards in contemporary spaces, Rossana Hu replied she saw an environment in which boundaries are only loosely defined but at the same time the impression that people are looking for domesticity and want to be more domesticated because they want to feel at home. "When you design an interior," continues Rossana Hu, "if it becomes home-like it is more relaxing and comfortable and I think that warmth is better than something cold".