Casa Santana has been carefully placed on its site and within the natural context. From the outset, the design sought to take full advantage of the property's proportions and open spaces.
Using one of the existing trees as the heart of an entry courtyard, a space is created for people to come together; it also connects to the bedrooms and utility areas, with open views onto the woods from every living area.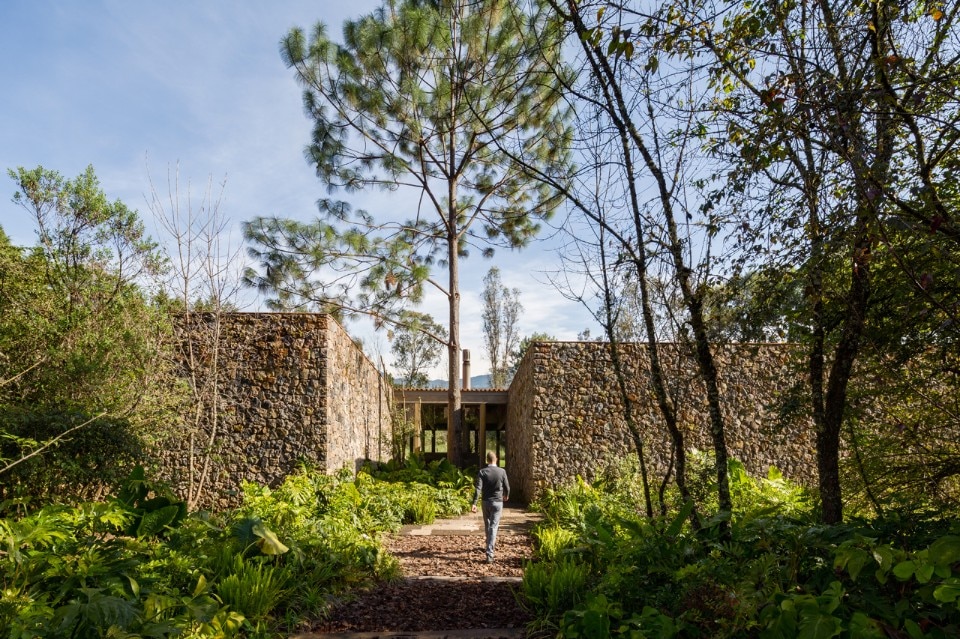 The house has an exposed wooden structure, with a design based on a series of repeated frames and a single pitch and roof, and which creates the various areas. Apart from timber, the other local materials include stone for the flooring and some walls, combined with rough-textured plastering and bare brick for other walls. The combined effect offers protection from the elements, as well as privacy from the street that provides access to the property, while also opening up panoramic views – always with a sense of materials existing at one with the surrounding area. 
The program consists of a living area – lounge, dining room and kitchen – that is adaptable for different social occasions. This same space leads onto an outdoor terrace. A reflecting pool and jacuzzi connect both the interiors and exteriors with nature, and the window frame design helps reinforce this connection.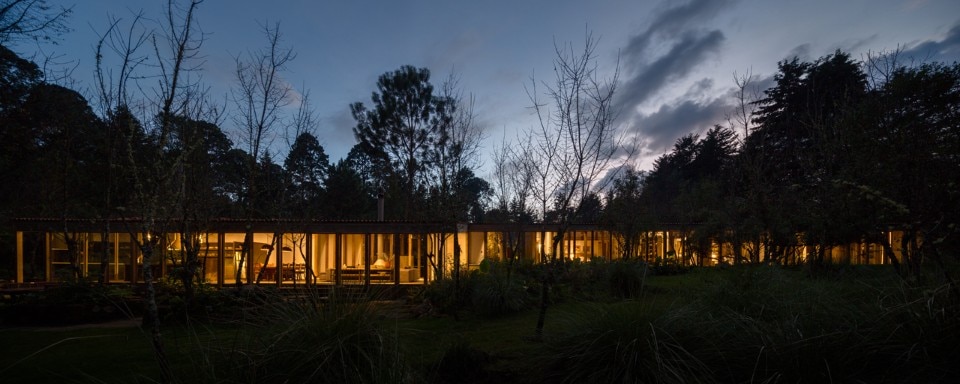 This living area is linked to a study and three bedrooms via corridors which offer pleasantly contrasting effects through lighting, textures, chiaroscuros and landscapes. The study with a guest bathroom doubles up as a television room. Depending on how its furnishings are used, it can either be a work space or a guest bedroom. Each of the three bedrooms has a  combined dressing room and bathroom, and a roofed terrace for a diaphanous view onto the woods. The furniture was all made in situ using stone finishes and the same wood as used for the structure itself, all as part of a total integration of the space and its function.
The landscaping is central to the project by generating a transition between the building and nature, through the use of regional plants, further adding to the sense of integration sought by the project.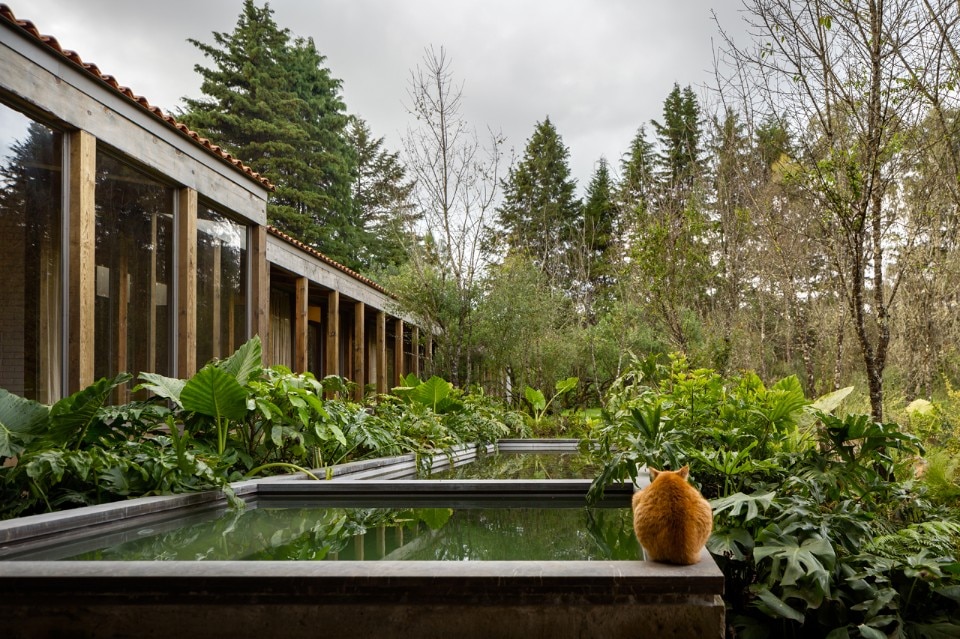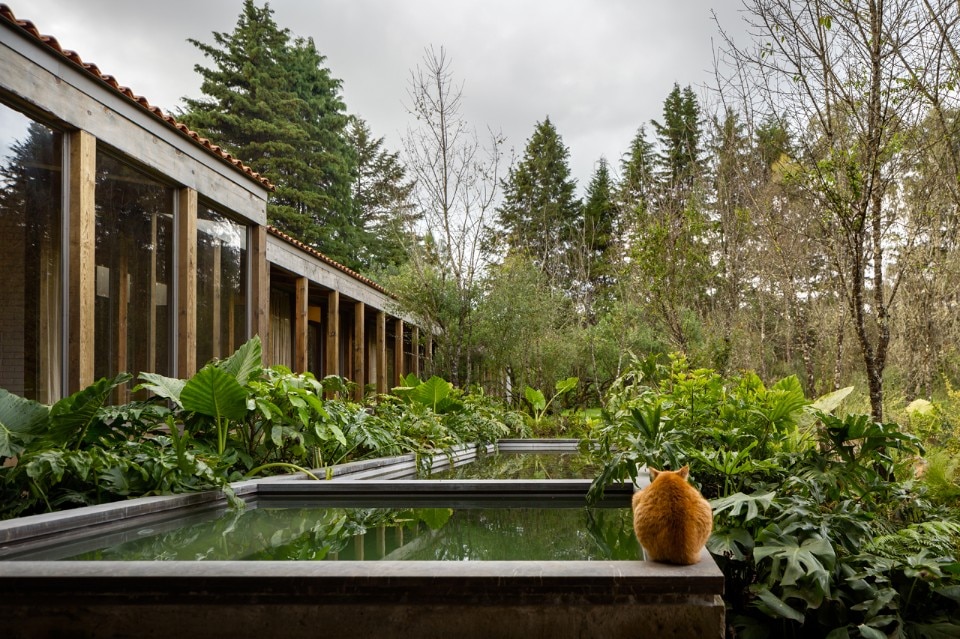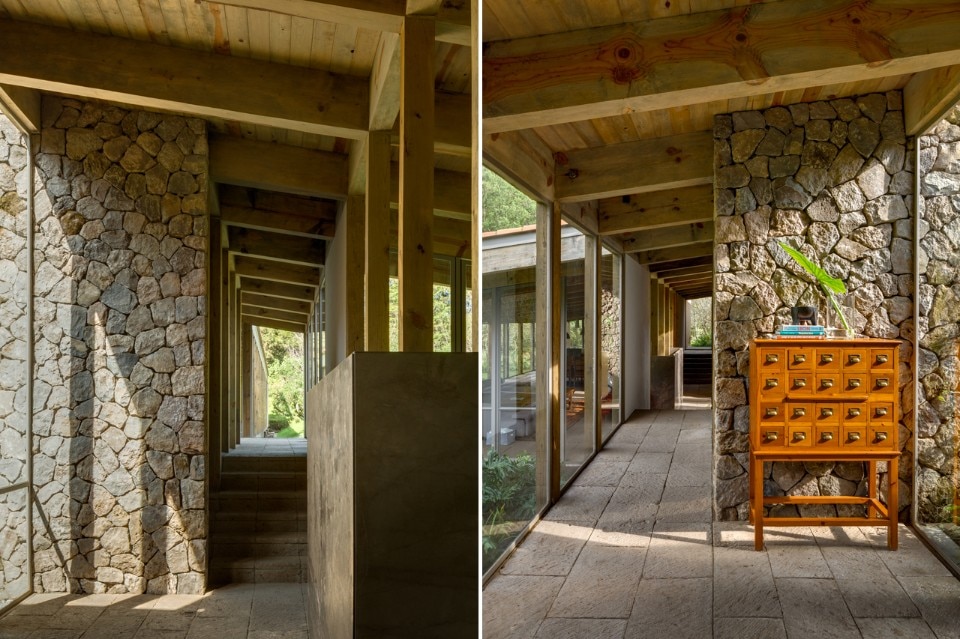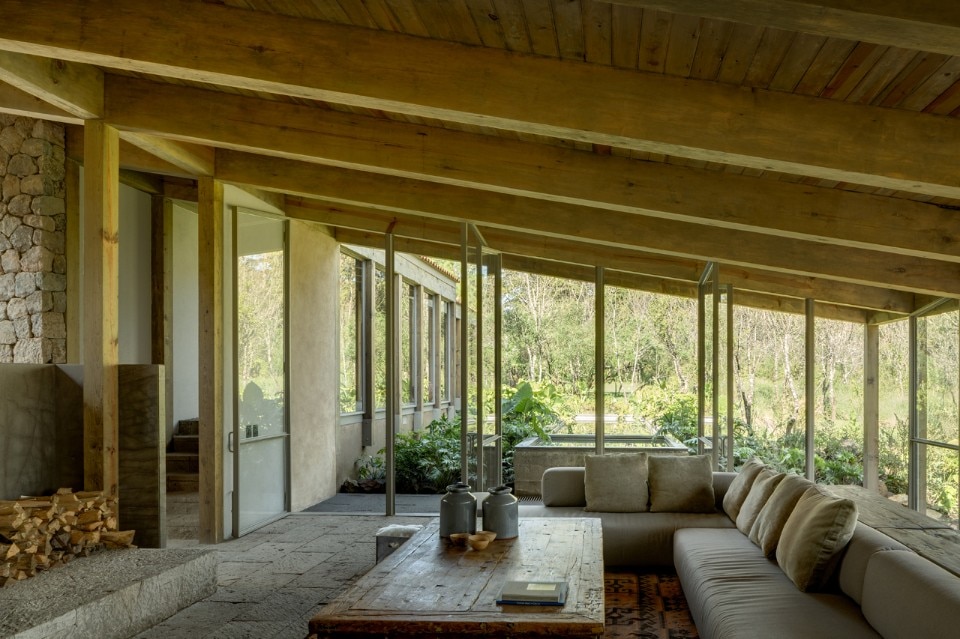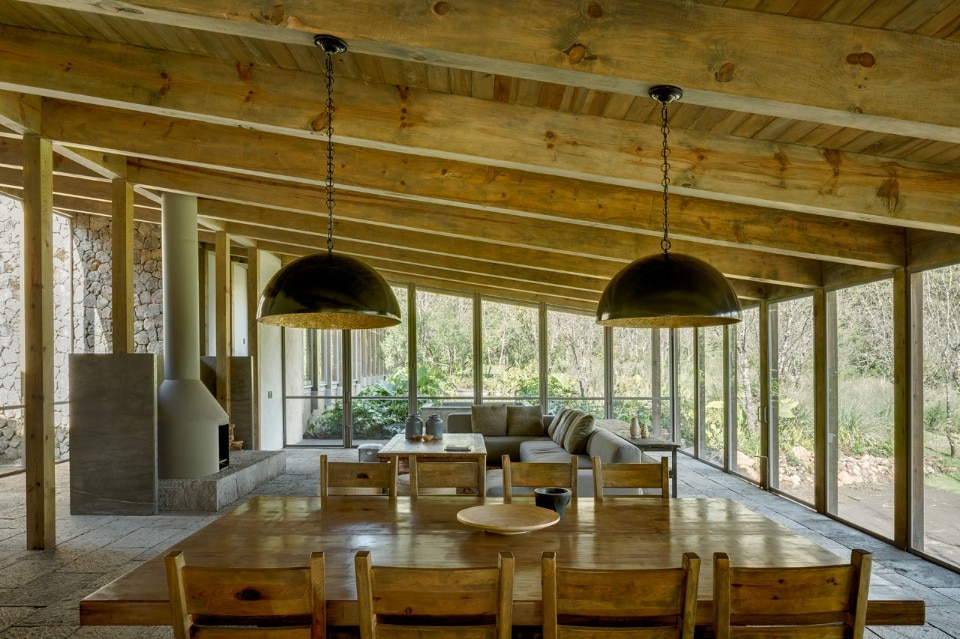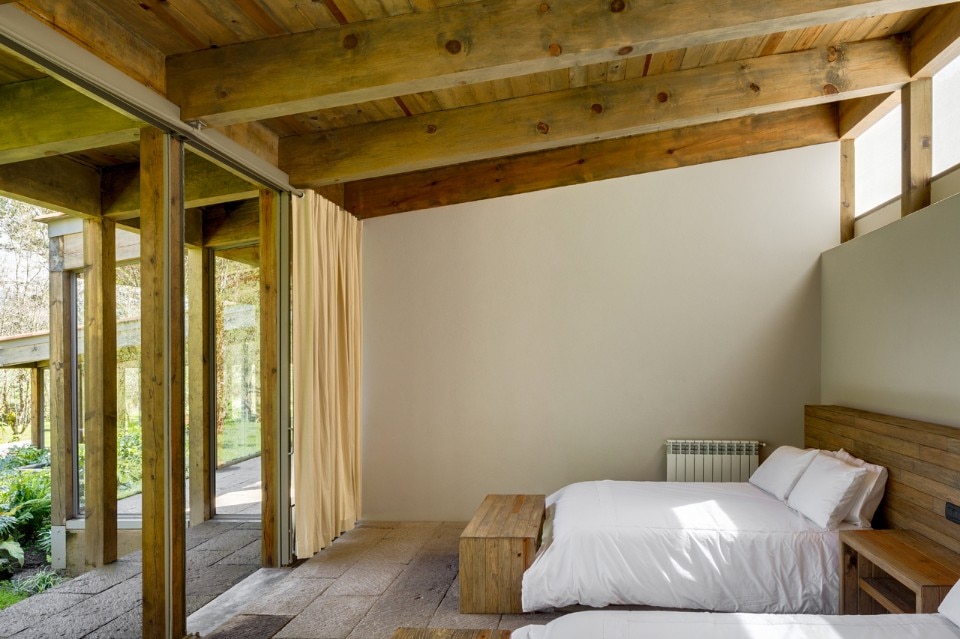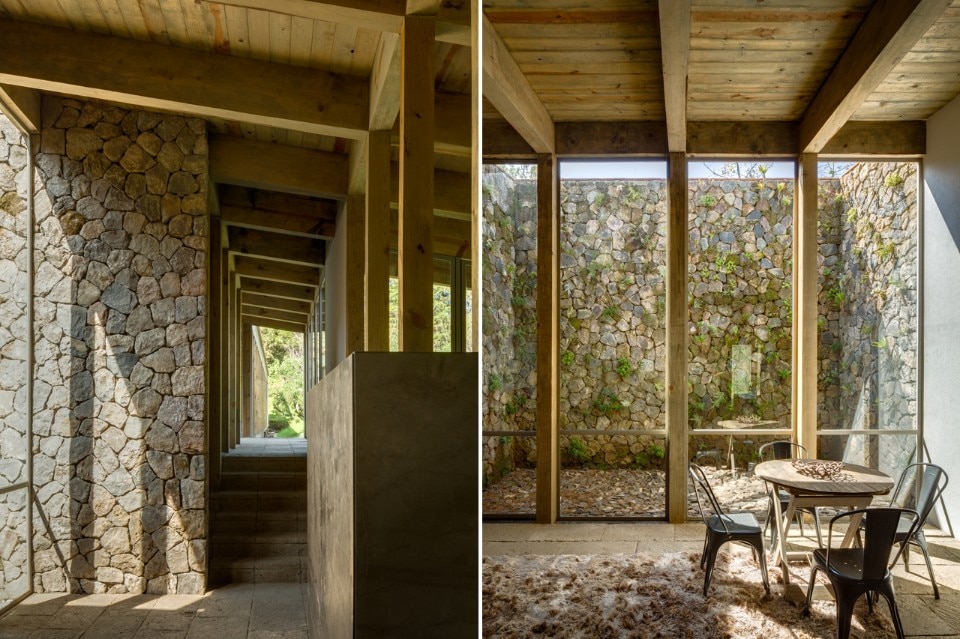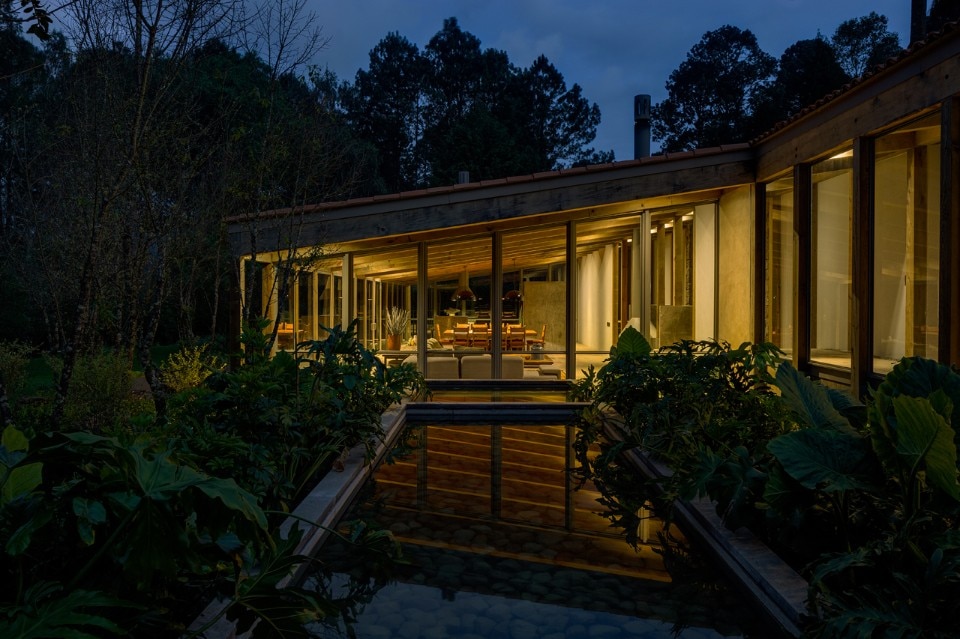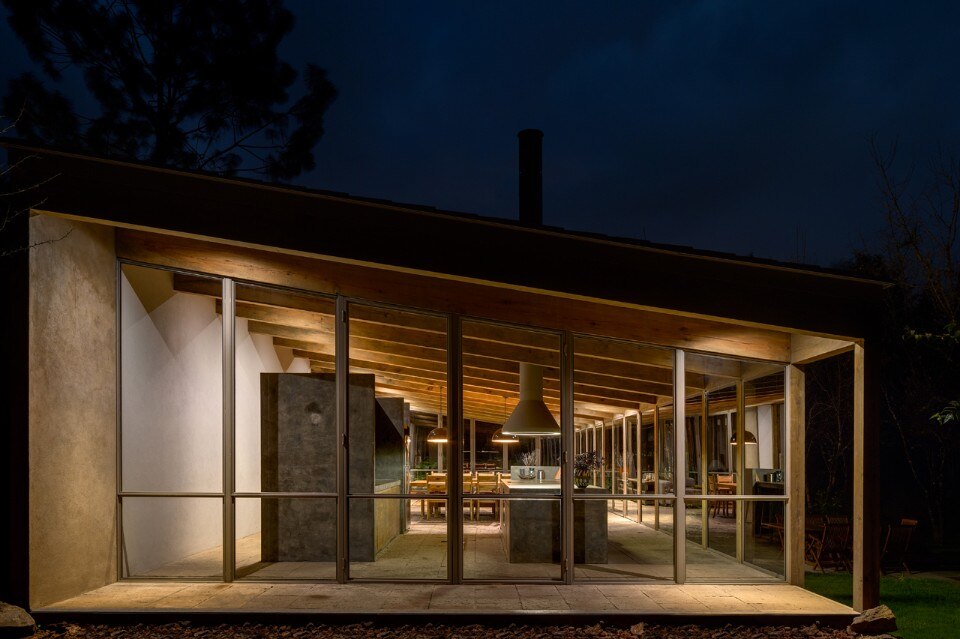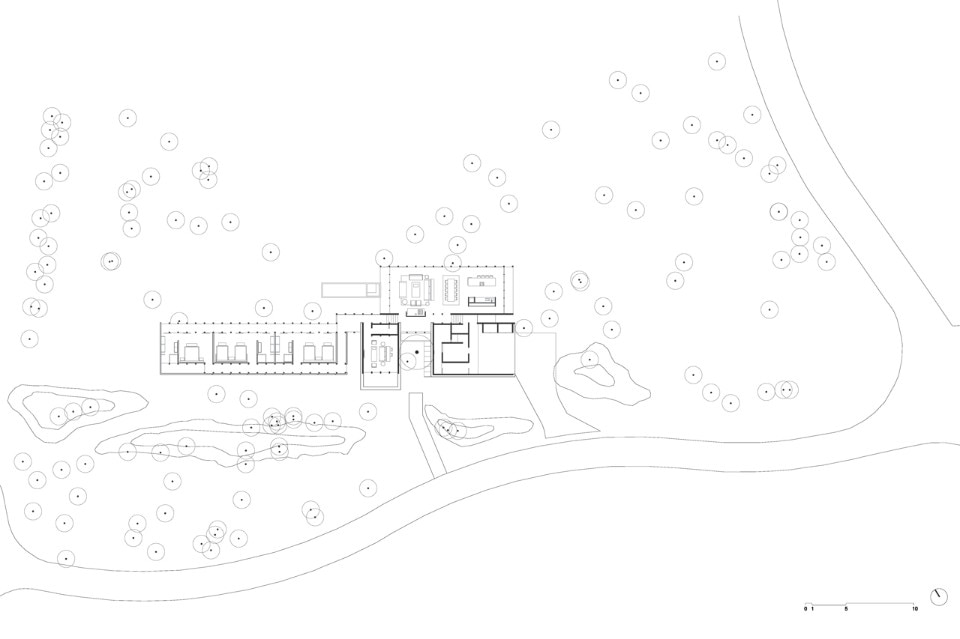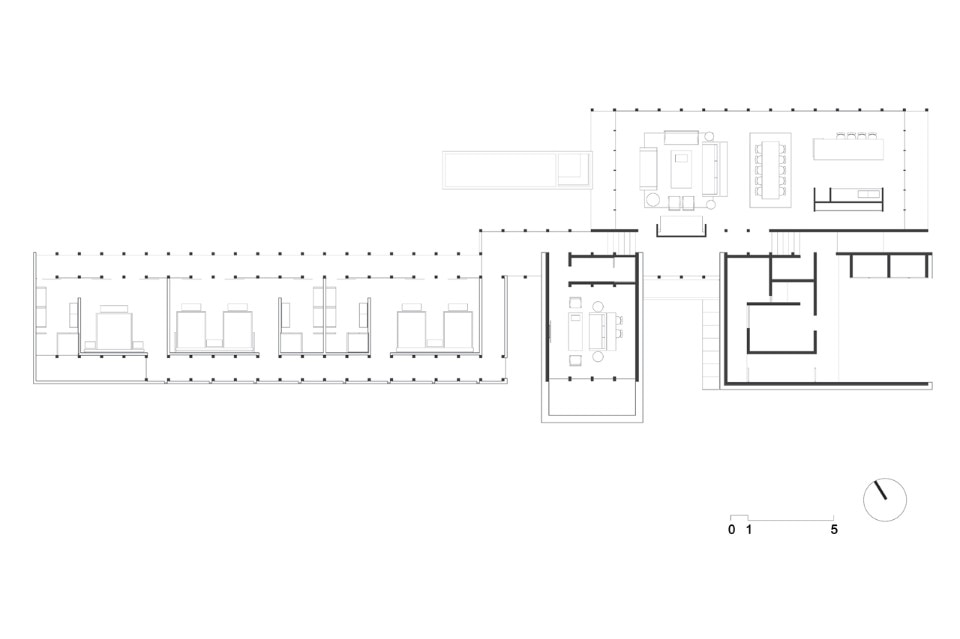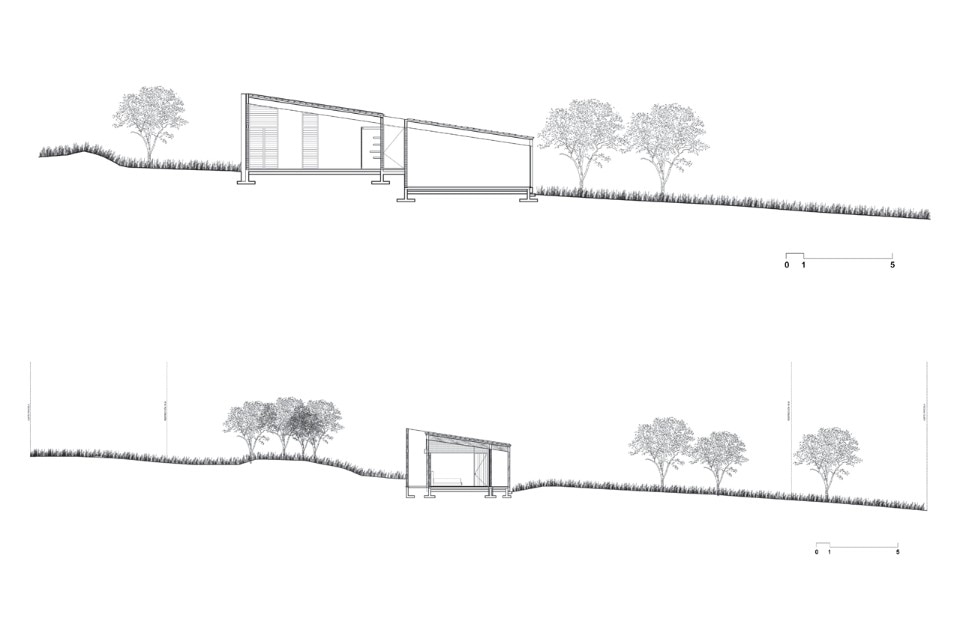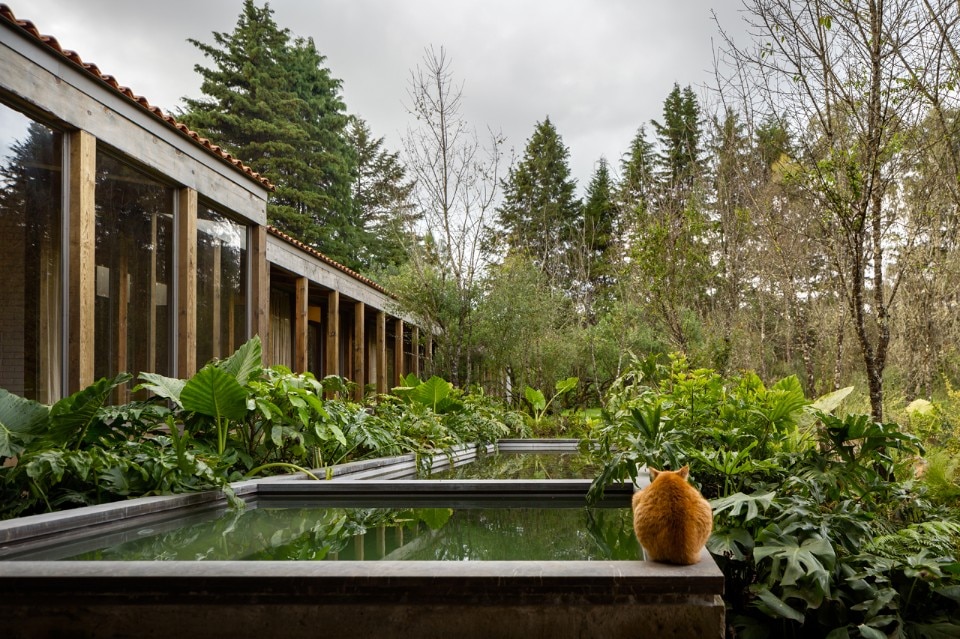 CC Arquitectos, Casa Santana, Valle de Bravo, Mexico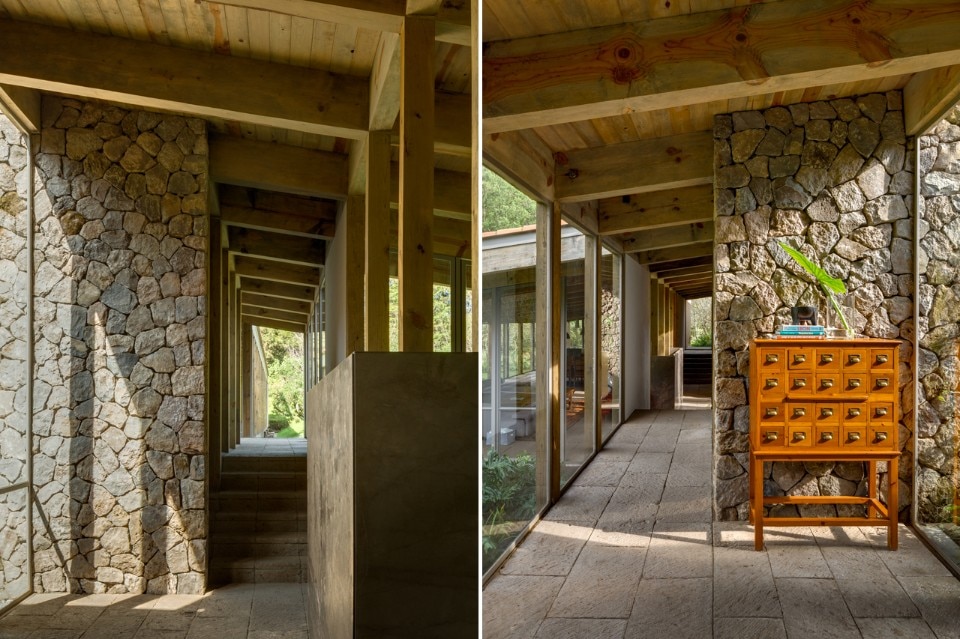 CC Arquitectos, Casa Santana, Valle de Bravo, Mexico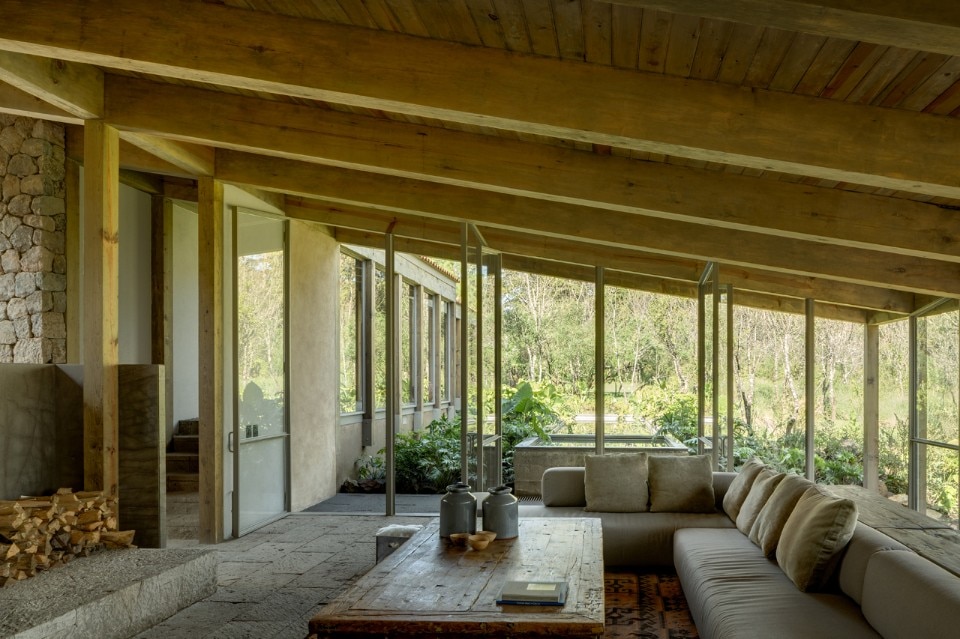 CC Arquitectos, Casa Santana, Valle de Bravo, Mexico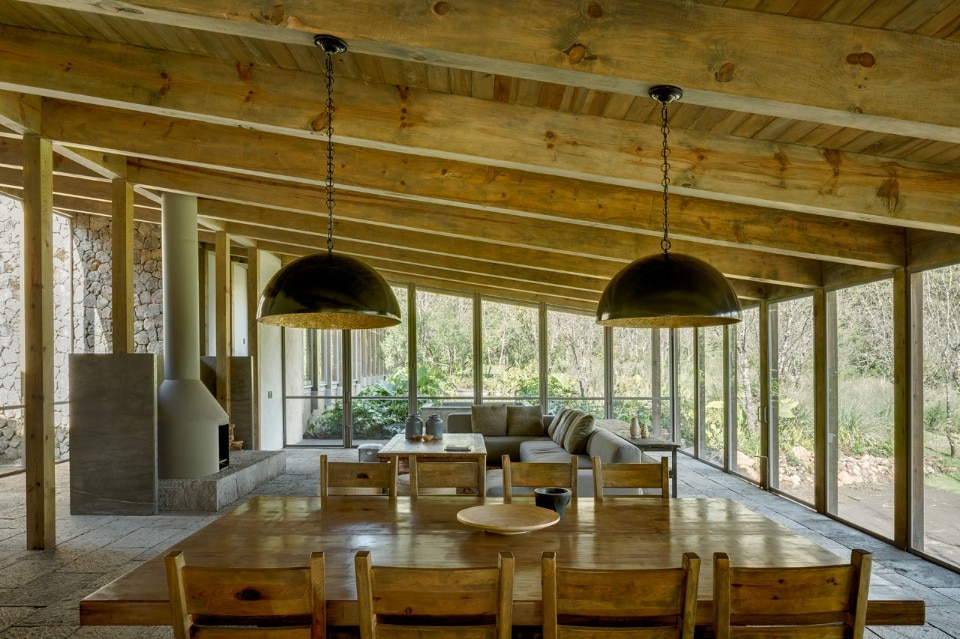 CC Arquitectos, Casa Santana, Valle de Bravo, Mexico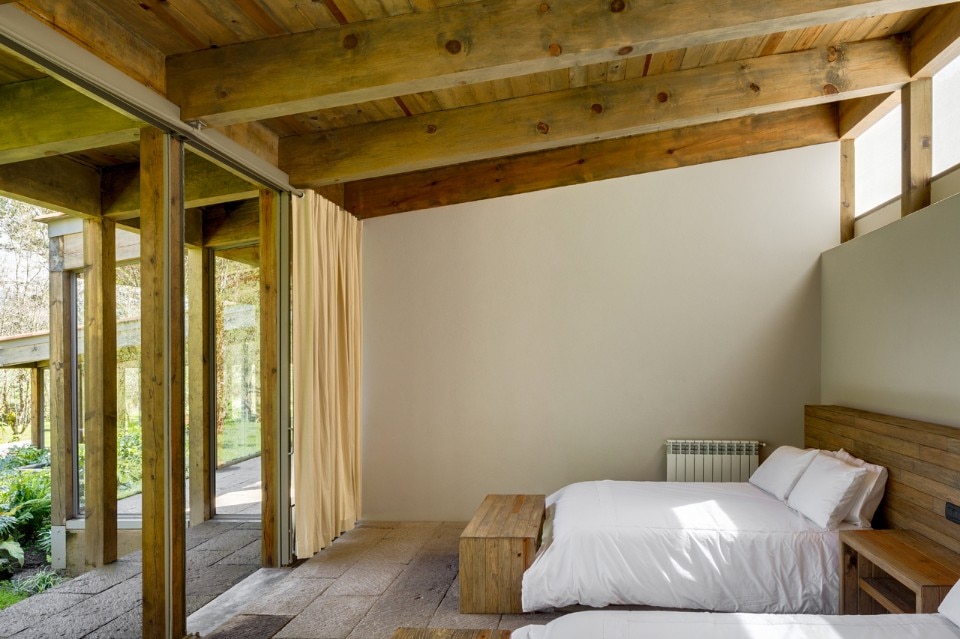 CC Arquitectos, Casa Santana, Valle de Bravo, Mexico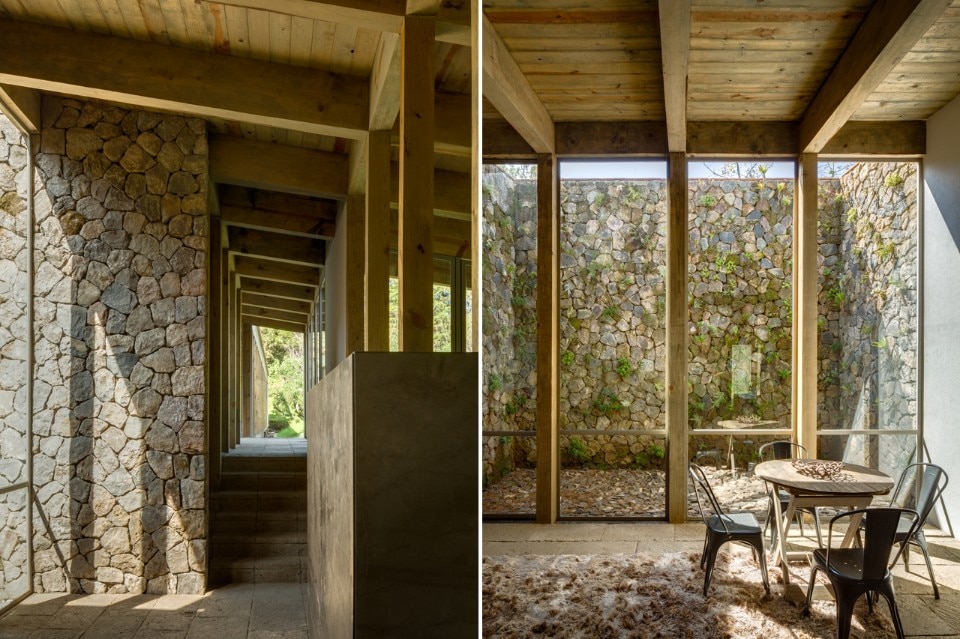 CC Arquitectos, Casa Santana, Valle de Bravo, Mexico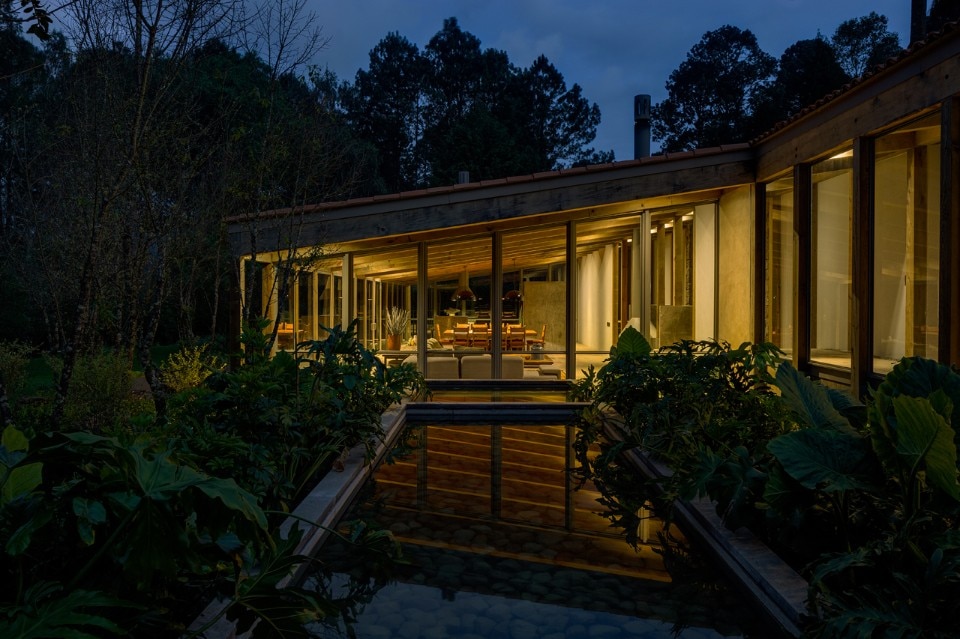 CC Arquitectos, Casa Santana, Valle de Bravo, Mexico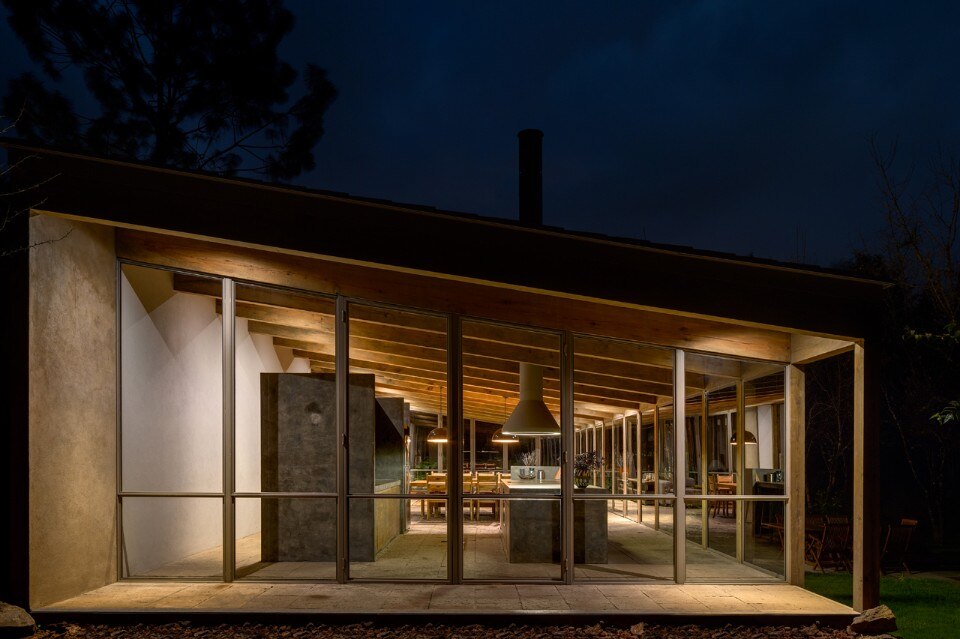 CC Arquitectos, Casa Santana, Valle de Bravo, Mexico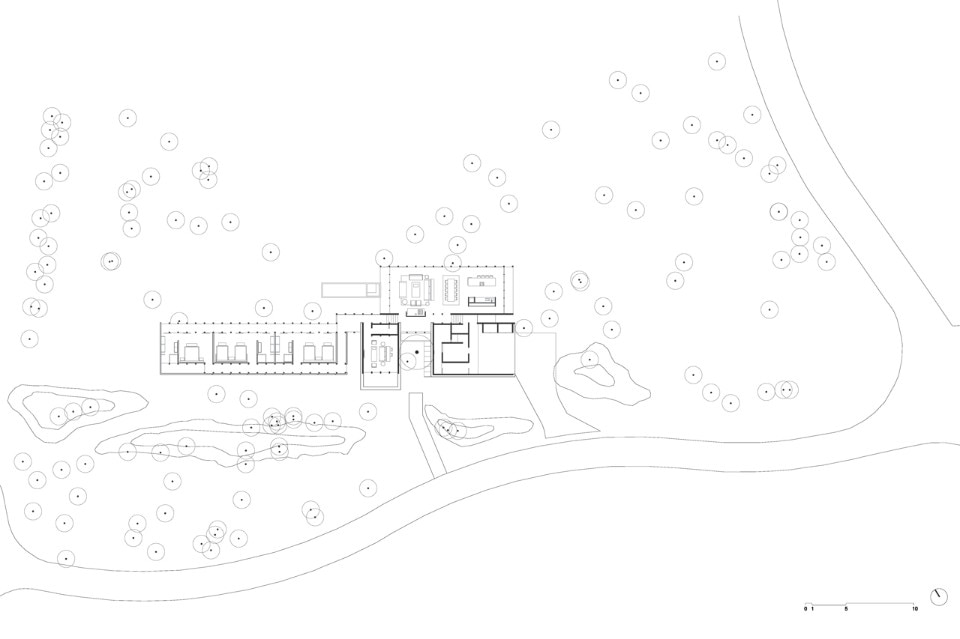 Print
CC Arquitectos, Casa Santana, Valle de Bravo, Mexico. Siteplan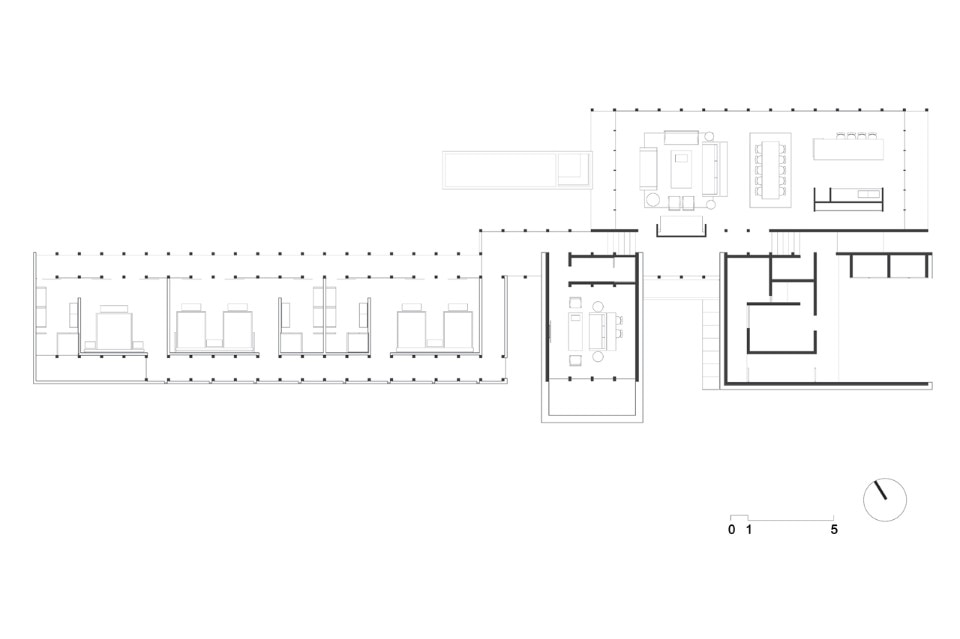 Print
CC Arquitectos, Casa Santana, Valle de Bravo, Mexico. Ground floor plan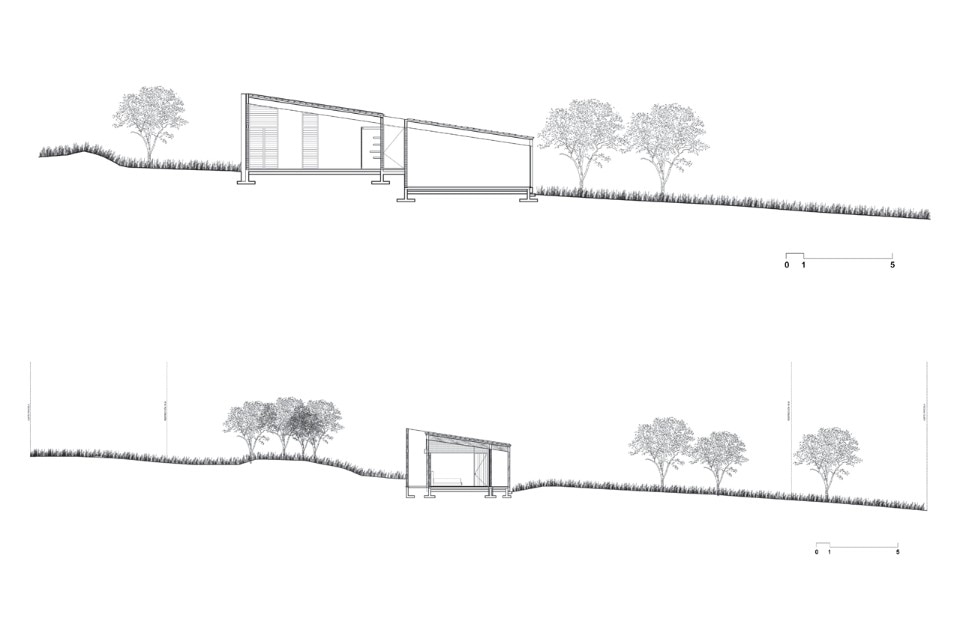 Print
CC Arquitectos, Casa Santana, Valle de Bravo, Mexico. Sections

Casa Santana, Valle de Bravo, Mexico
Program: single-family house
Architects: CC Arquitectos
Design Team: Mariloly Rodriguez, Omar Rojas, Alejandro Soberon, Jose Luis Heredia
Landscaping: Entorno, Taller de Paisaje
Area: 500 sqm
Completion: 2016