In September 2014 Hurricane Odile landfall in the municipality of Los Cabos, Baja California Sur in Mexico, left widespread destruction and a large number of affected people and families without home.
The project for the Casa O is Capa Lab's response to the existing need to provide efficient housing for affected people which is part of the lower economic strata of the town, trying to offer the best architectural solutions to those most in need.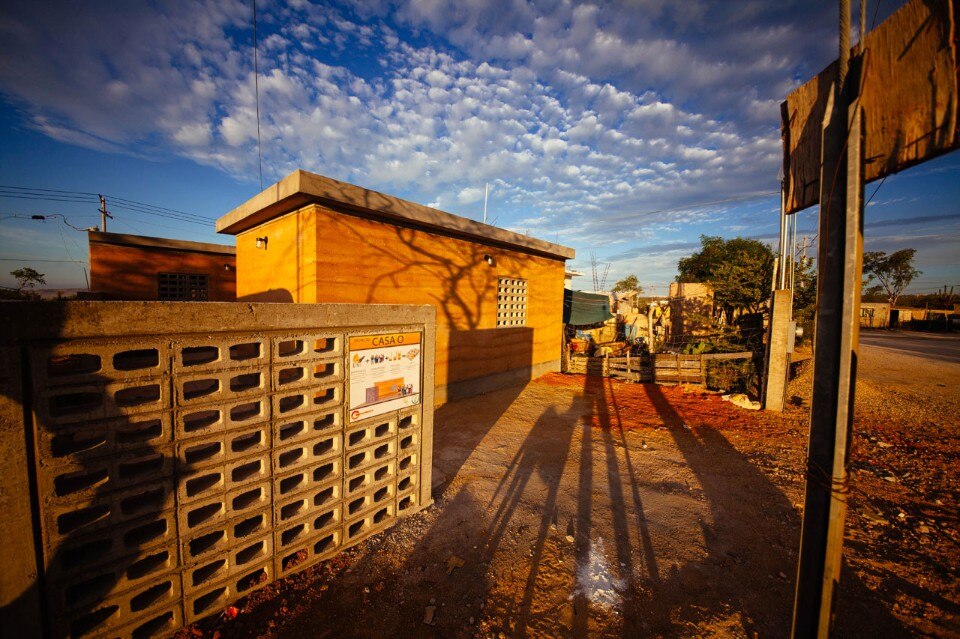 The project has its origins in the idea of ​​the development of social life around a green core, the very idea that generated the Andalusian patio and Latin American (colonial) cities.
The patio, main element of the project is an architectural tool inherited from Arab cultures through the Spanish colonization which allows in a very economical (and sustainable) way to cool the living spaces while generating intimate public and meeting space within the house.
Many social aspects were taken into account for designing the house, such as income and economic, social dynamics activity, "atypical" families where you can find people with disabilities, single mothers, nuclear families where children spend alone most of the day as both parents work, low public security that exists in these areas of the city, fractured social fabric, etc.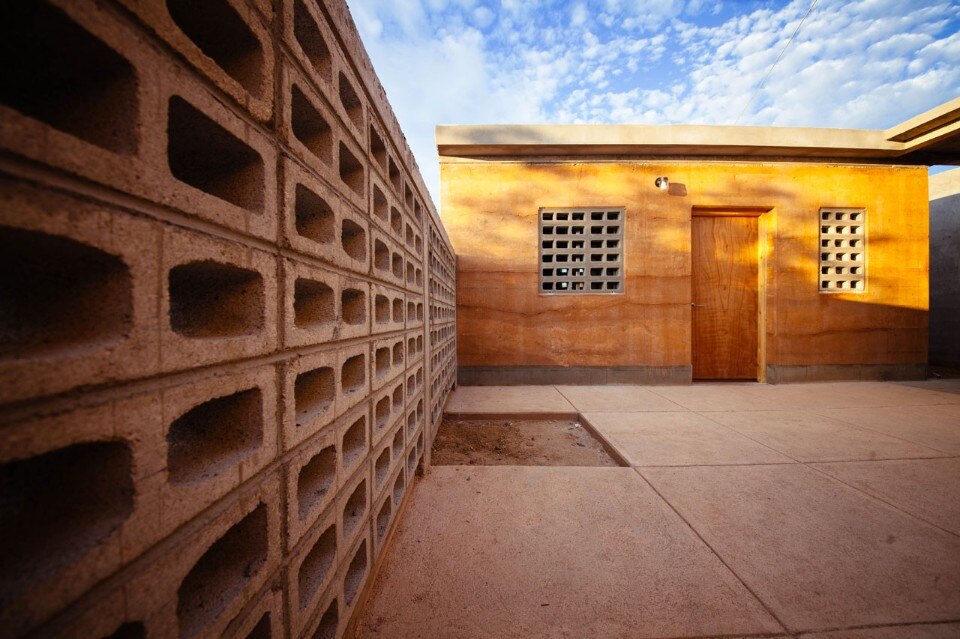 The core of the project, green and open, becomes the center of the home, a safe open area at home in neighborhoods where the street may not provide the best conditions of security for its inhabitants. The patio is a face to face meeting point within the home for a generation that is becoming more and more digitalized, an architectural resource that regulates and adapts the prototype to different land sizes, and last but not least, this core, that takes the social ancestral tradition of our traditional idea of "home", maintains the same functional wisdom that the Arab courtyards have done for centuries, the yard cools down and helps to regulate the inside temperature of the house.
The project is built with rammed earth, a system that achieves excellent thermal performance in hot and arid places. And also through the process of self-construction (the main construction method popular in Mexico and other emerging countries) it generates social cohesion, and keep the house at a cost lower than $10,000 US dollars.
The prototype is a system open to free interpretation and adaptation by its inhabitants, which creates a flexible housing model that can meet the specific needs of both end users and the sustainable adaptation to their environment, climate and territory.

Casa O, Cabo San Lucas, Baja California Sur, Mexico
Program: social housing
Architects: Capa Lab
Architects in charge: Mariano Arias-Diez, Gonzalo Elizarrarás
Collaborators: Carlos Espino
Completion: 2015