With some thoughtful architectural interventions Reset Architecture succeeded in modernising a monumental townhouse dating from 1905.
The house has a first floor one meter above the street level and a lower floor at the garden level.
By introducing a double-height open space next to the rear facade, a renewed situation is created. A two-storey high steel window frame provides generous amount of light to enter the house. The open and bright annex reorganises this impressive house and also provides it with a pleasant garden room.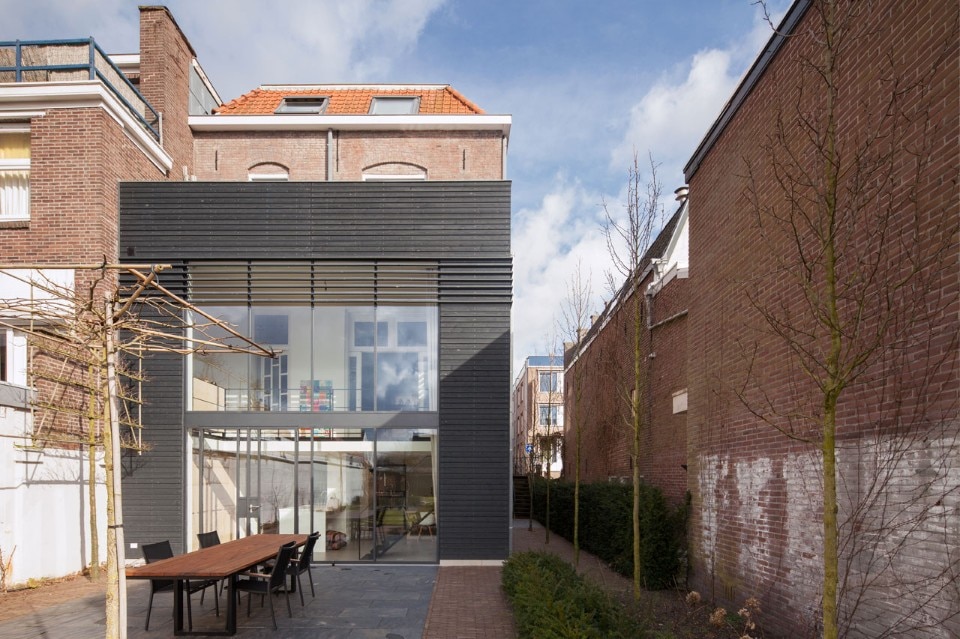 The initiative for the renovation of this historic house started with the wish of the client to have a eat-in kitchen with a direct relationship to the back garden. In the former situation, the basement was used as storage. Daylight came in muted because of its low ceiling height and a closed rear facade. Reset Architecture has designed a explicit volume made out of wood and glass which stands out clearly besides the brick house.
Synergy between old and new is created by sophisticated detailing and a transparent sight relationship through the annex.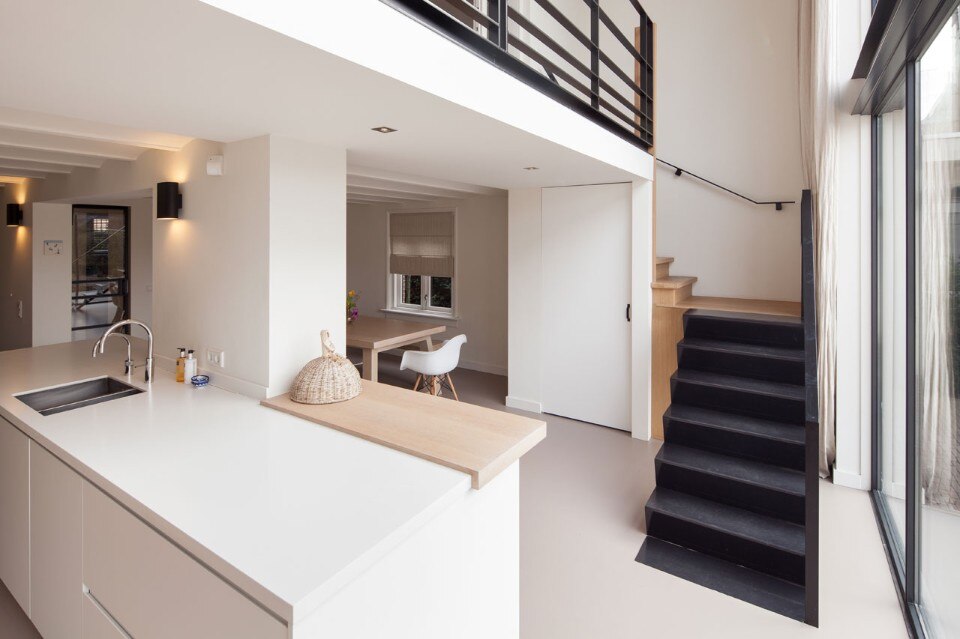 Stripped of old closed attached shambles the old rear facade is renewed and presenting itself through the two-story high steel window frame. The use of black steel slim profiles in the interior and exterior frames intensifies the historic character of the residency. The detailing and color choices are contemporary and serene so that there is no rivalry with the existing classical detailing of doors, architrave moldings and ceiling ornaments. In the new annex the balustrade is in line with the window frames carried out in slender black steel strips.
The staircase in the atrium presents itself as a special object in space, it is made with a folded steel sheet. The interior of the garden room is designed with soft contrasts between light reflecting surfaces and warm European oak. The combination of white walls, a warm gray cast floor and oak closet panels provides an intimate atmosphere which naturally adds to the existing historic town house.

House T19, Vught, the Netherlands
Program: single-family house
Architects: Reset Architecture
Completion: 2015