The speaker designed by Oliver Staiano offers itself in a multitude of functions, featuring wireless device connectivity, high end audio and a wireless charge bay.

When you listen or whilst you don't, the dynamic surface opens itself up to your imagination, whether its wireless charge, place for your pocket contents or home to your Bonsai.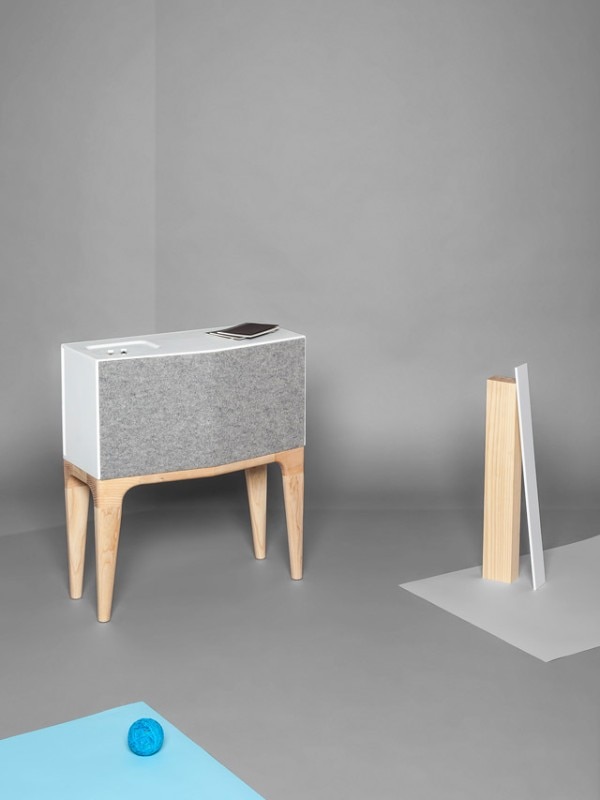 The V speaker looks to push through the notion of the modern day speaker's function whilst maintaining high quality audio. Issues were addressed using multi functionality, positive ambiguity, sound enhancing internal geometry and high quality material finishes.
The speaker enclosure benefits from use of the advanced composite material Corian. Using its dense structural properties it enhances fluidity and strength of sound.