Kampo lounge, in Aichi, is an herbal pharmacy based on oriental medicine and also a clinic for acupuncture and moxibustion. 
The medicine shelves are lined up and stacked up. Opened drawers are designed to display natural medicine samples and feel its aroma and texture.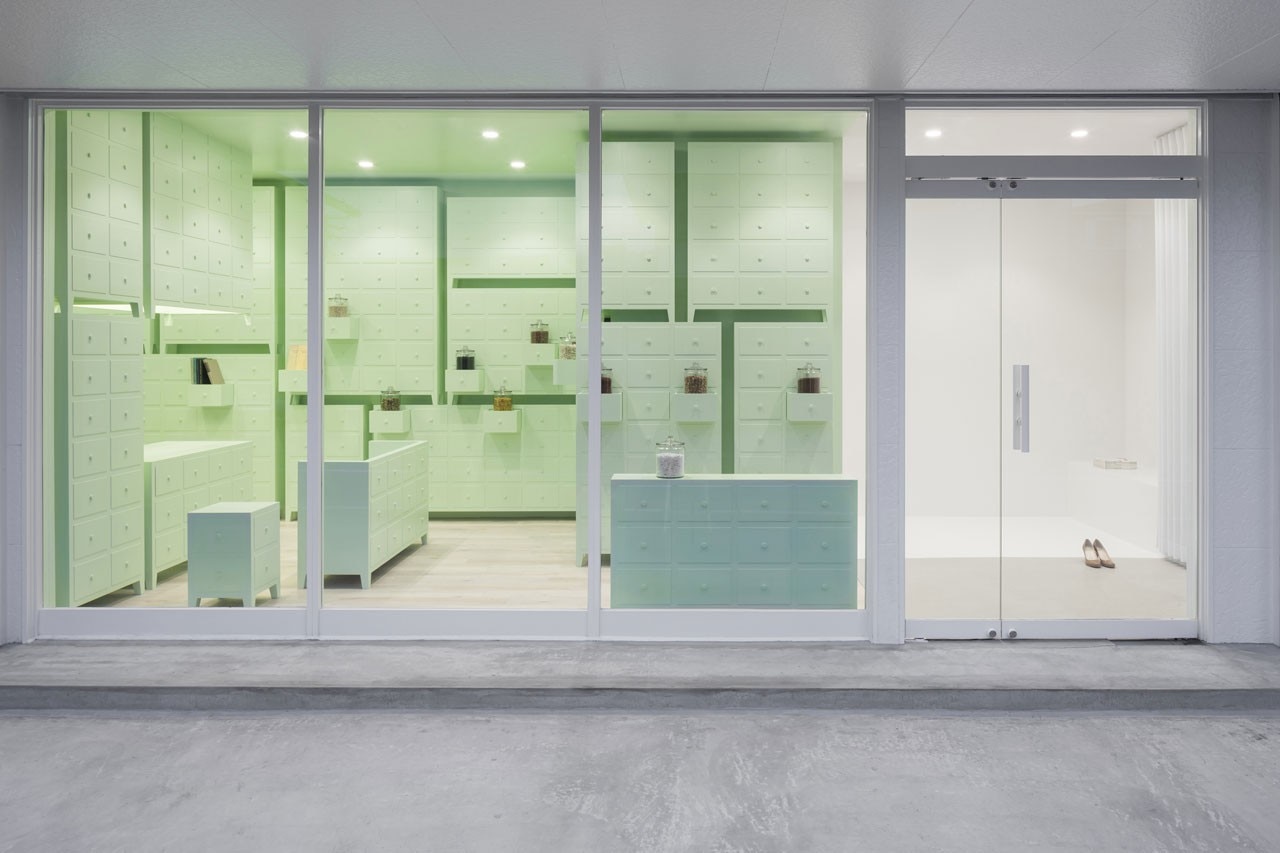 Furnitures used for providing counseling sessions – light fixture, desk, and sofa – were designed to integrate with the medicine shelves. 
The space is painted in mint green color to remind to the world of herbal medicine. The soft color is intended to create curiously ambivalent atmosphere thanks to the contrast with the heaviness of the furniture.
In contrast, the clinic for acupuncture and moxibustion is a quiet space painted in uniformed white. Thick drape curtains were intended to create a soft impression even though it is an examination room.
Taking advantage of its wide opening frame, the place was intended to be looked like a large show window. The pharmacy and the clinic are clearly separated by a waiting room. 

Sumiyoshido kampo lounge, clinic for acupuncture and moxibustion, Aichi, Japan
Program: pharmacy and clinic
Design: id inc.
Designer: Seiji Oguri, Yohei Oki
Completion: September 2014