Squire and Partners' RIBA Regent Street Windows design for Brooks Brothers was conceived following a discussion about shared values of heritage, craftsmanship and quality.
The concept draws on the iconic Golden Fleece, the historical symbol of wool merchants and the Brooks Brothers trademark since 1850.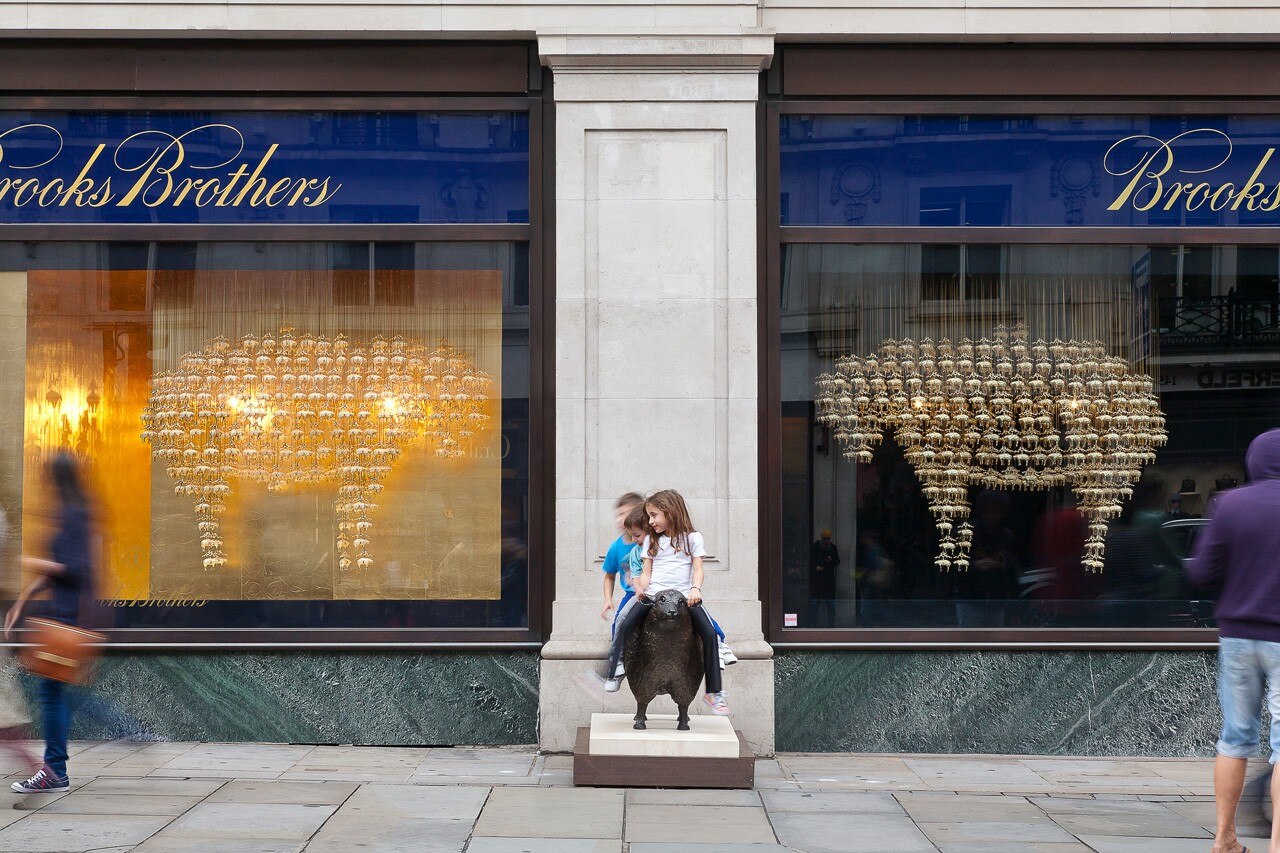 The installation features two crafted sculptures comprised of the over eight hundred handmade sheep suspended on golden threads which combine to make two Golden Fleece. One sheep chandelier is encased in a box lined with hand applied Dutch Gold leaf, the other in blue pinstripe. The two sheep mirror each other in separate windows providing a shimmering spectacle for passers-by.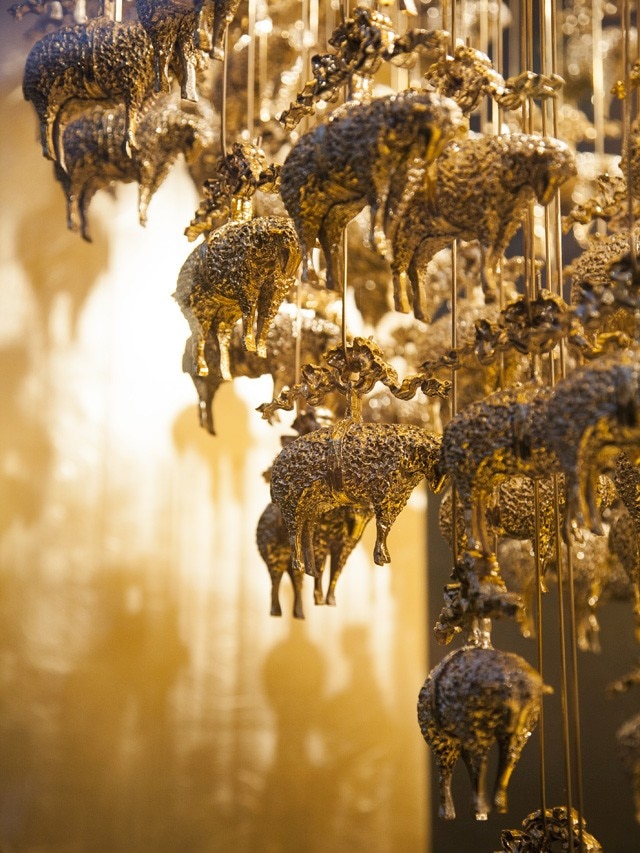 Outside on Regent Street, a trail of chalk hoof prints lead from the two store entrances to 'Madison', a life-size cast bronze sheep grazing on the pavement, providing an element of playfulness and interaction. The bespoke bronze sculpture was commissioned for the Regent Street Windows Project and created by British sculptor Jonathan Sanders.
The full installation will be on display until 21 September during London Design Festival, London Fashion Week and Vogue Fashion's Night Out, after which it will be transported to Brooks Brothers stores around the globe starting with Milan.

until September 21, 2014
Regent Street Windows Project 2014, London
Architects: Squire and Partners
Shopfitting: Marangoni Design (Milan)
Engineers: Heyne Tillet Steel
Sculptor (bronze cast sheep): Jonathan Sanders
Foundry (bronze cast sheep): Nelson & Forbes
Gold leafing: Hare & Humphries
Metallisation (hanging sheep): VMC Limited