Self-production, or rather the power it has to reveal creative potential, has always been a central issue for Alessandro Mendini. After setting up the Misiad (Milanosiautoproduce Design) association, the illustrious designer created an exhibition of the same name for the 2012 Salone del Mobile, and for this year's edition of the event, he presented "Bla Bla", an exhibition at Fabbrica del Vapore's Cattedrale space. The driving force behind the exhibition was the new non-profit association Milano Makers (MIMA) — promoted by Cesare Castelli, Duilio Forte, Nuala Goodman, Alessandro Guerriero, Maria Cristina Hamel, Francesco Mendini and Franco Raggi —, which nurtures design self-production in a world without geographic limits. Compared to Misiad, MIMA takes a step beyond local confines opening up to members and issues on a global scale, in view of the forthcoming Milan Expo 2015.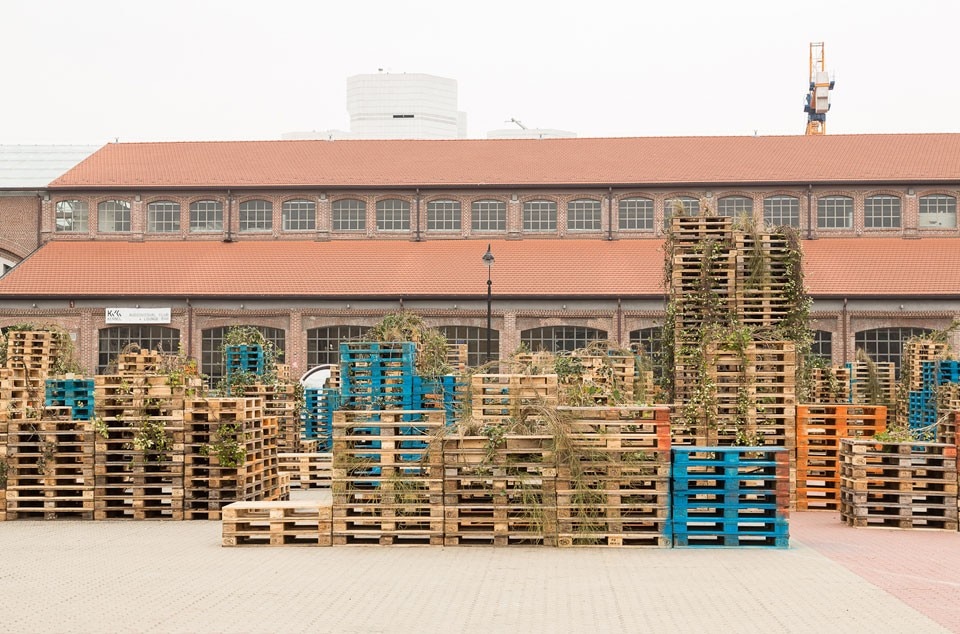 This year, the Fabbrica del Vapore presented an array of "self-produced things" that Mendini believes constitute "the micro-system closest to our lives, infinitely closer than that of industrial products". According to Alessandro Guerriero, they are an act of rebellion, ("he who rebels self-produces"). A striking installation designed by Duilio Forte was perfect for the industrial setting of the Cattedrale, occupying it in a dynamic way and giving over the right space to each of the selected design worlds, creating a series of island displays. Here, eight examples of experimental themes and products by independent designers were showcased. Among them, Terra cruda, by Mina Bardiani and Claudia Mendini; Duetto, by Anna Gili; AkiZoic Bellum, by Duilio Forte; Recession Design, by Recession Design; Materiaprima, by Alessandro Marelli; Natural Design Exhibition, by Maurizio Corrado; and Nuove Resine, by Carmine Deganello-FabLab Amsterdam.
Since the discussion around design consists of more than just examples, the exhibition featured the Bla Bla Virtual Discussion, a video installation made up of a series of theoretical declarations by international designers, creating an exhibition of "talking heads" as well as a video archive of design confessions.
"Bla Bla" was a joint production by the Comune di Milano, Assessorato Cultura Moda Design and MIMA- Milano Makers.