Basel-based contemporary design centre Depot Basel has recently conducted a two day workshop for improvisation in Berlin. Titled Das Wildes Denken ["Wild Thought"], the workshop invited a handful of participants — designers Annika Frye, Benten Clay, Büro AEIOU, Laura Pregger, Llot Llov, Matylda Krzykowski, Michael Schoner, and Tanja Pabelick — to create "Objects for the table" out of residual materials, provided by Depot Basel and Berlin showroom Baerck. "The focus is more on the experiment and the direct, spontaneous making," states Depot Basel, "and less on a reflected and structured design process".

The resulting spontaneous creations range from the functional to the abstract, sharing an uncanny beauty. From Benten Clay's whimsical, fragile concoctions with no apparent function, to Laura Pregger's formalist, fluorescent and geometric objects, all objects are result of the spirit that Claude Lévi-Strauss evoked in La Pensée Sauvage: "The hobbyist does not invent entirely new things, but he improvises and combines materials that he has at hand."

All the creations are on display, and for sale, through 2 February at the Baerck showroom in Berlin.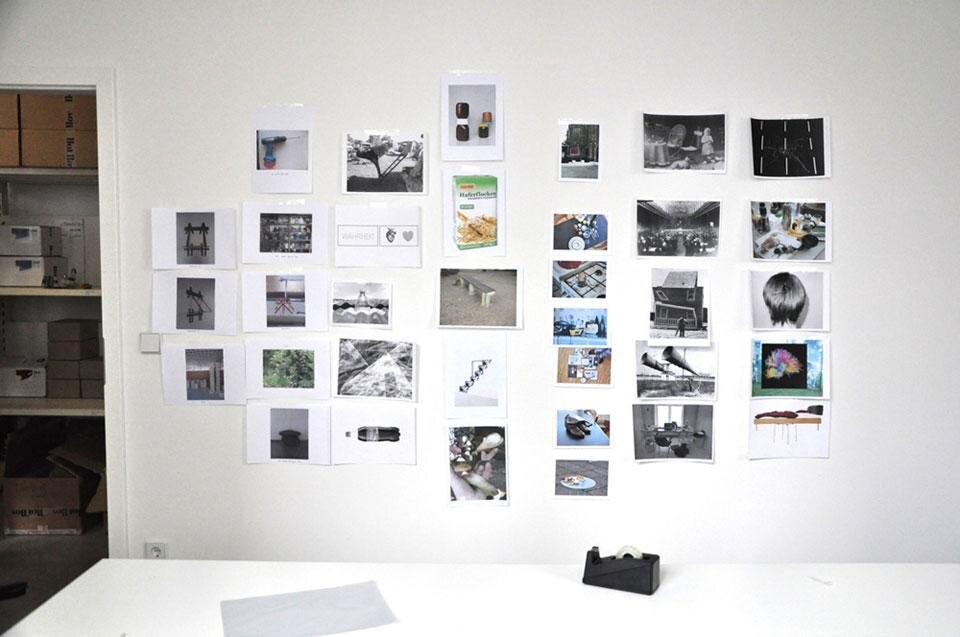 Through 2 February 2013
Das Wildes Denken
Baerck
Mulackstraße 12, Berlin