The result of an open process of exchange with the local community, Design Museum Dharavi views design as an inclusive factor for the development of new practices that can stimulate the many artisans who work in this part of the city, while raising their awareness of their own skills. Amanda Pinatih and Jorge Mañes Rubio tell us about the beginnings and development of the Mumbai museum's programme.
Design Museum Dahravi, workshop, Mumbai 2016
Design Museum Dahravi, Mumbai 2016
Design Museum Dahravi, Mumbai 2016
Design Museum Dahravi, the book
Design Museum Dahravi, Mumbai 2016
Design Museum Dahravi, Mumbai 2016
Marco Petroni: What sparked the idea for the museum, and how did it develop?

Amanda Pinatih, Jorge Mañes Rubio: It all began during Jorge's trip in 2011. While he was staying in Dharavi he experienced a vibrant place. He found it to be full of energy, a place where creativity and design skills potentially lie in every single thing that fills the life of this extraordinary piece of the city. The most surprising thing was the discovery of a productive urban fabric made of small workshops run by artisans. These craftspeople hand down age-old techniques and skills from one generation to the next, and they live alongside each other in a close-knit relationship of mutual exchange. This incredible network of small-scale manufacturing generates a spontaneous local economy of enormous social value. Manual skills coexist alongside more technologically advanced enterprises that use numerical control machines or laser cutting. It's a distant world from the apocalyptic imagery described and sold in many films, books and tabloids. Initially this point of view also influenced our perspective, but then we encountered Rahul Srivastava and Matias Sendoa Echanove from URBZ (a collective of architects based in Mumbai and Goa), who have over ten years' experience working in Dharavi and other informal settlements around the world. Meeting them allowed us to shift our viewpoint towards the great potential rooted in the community that lives there. Back in Amsterdam, we then set up a work group involving Amanda, who is an art historian and curator. In February this year, we went to Dharavi to establish the museum and organise two exhibitions with numerous workshops and events. In conjunction with the Dharavi programme, we also staged a show and conference in Amsterdam to present and introduce the museum, as well as describing our experience in a book. The project won a prize from the Dutch government in the "Best New Museum – Asia Pacific" category, and it's also featured among the projects displayed at the New Design Museum in London as part of the exhibition "Beazley Designs of the Year".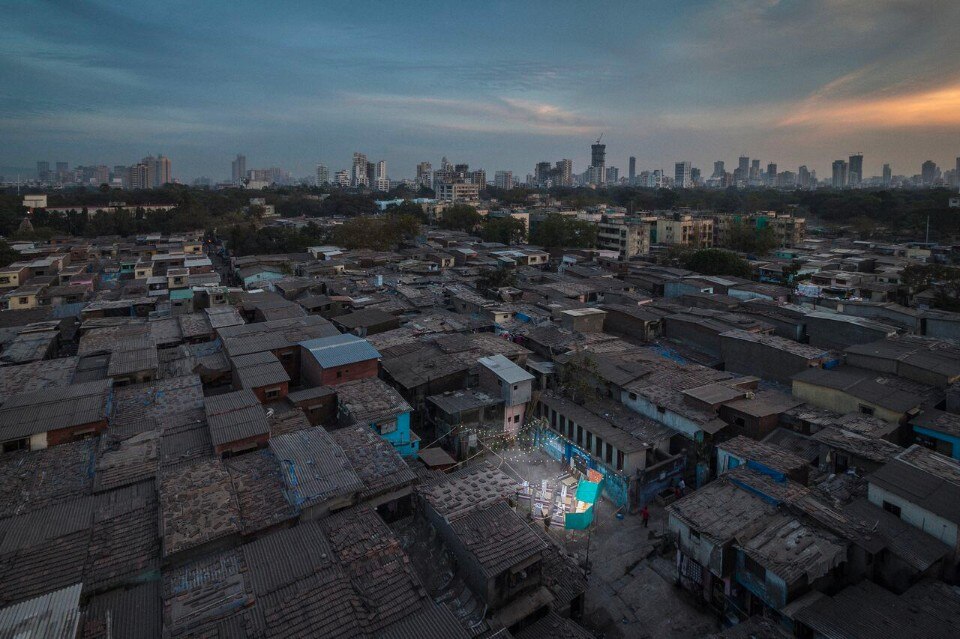 Marco Petroni: What is your approach to design and how is this reflected in the museum?
Amanda Pinatih, Jorge Mañes Rubio: In order to be relevant today and in the future, we believe design should stimulate debate and promote greater diversity in terms of use, form and social impact. DMD puts local talents on show via a nomadic exhibition space, and it uses design as a tool to foster change in terms of social innovation, not just on a local scale but above all in a wider, global setting.
Marco Petroni: I sense that your way of designing resembles a translator of local skills who uses design as a meaningful way to investigate knowledge through material objects. Do you agree with this description? Can you explain the kind of process you have initiated in Dharavi?
Amanda Pinatih, Jorge Mañes Rubio: Yes, that's a fair assessment. We work as connectors who use design as a process, not as a final product. We wanted to increase the confidence of local manufacturers, giving them the time, space and resources to take their creativity a step forward and make objects they've never produced before. Subsequently, we endeavoured to change the way the world (the inhabitants of Mumbai but also international media) sees Dharavi, not as a sinister environment but as a creative place. Last but not least, we envisage a museum whose walls are mobile and which genuinely involves the local community, rather than seeing the museum as a symbol of power or control.
Marco Petroni: In the project's presentation you state that "in Dharawi, artisans have created an environment where work space and living space coexist in harmony. This way of life lies between Le Corbusier's machine for living and Ivan Illich's convivial tool, thus transforming the house into an apparatus that satisfies economic and human purposes. What do you mean by this? Do you think your museum concept is connected to the real needs of the local community?
Amanda Pinatih, Jorge Mañes Rubio: Our statement aims to explain how the local community shapes its own environment, using houses also as work spaces. The museum supports and enhances this flexible and elastic character. Even if it's just a temporary or nomadic museum, the creation of a such a thing in a place like Dharavi is a provocation in itself. We've always been aware of that. Museum is a big word, a very Western concept, and we chose it deliberately. For us, Dharavi proved to be the right place to re-imagine a museum, precisely because in reality such an idea doesn't belong to this kind of context. We could start from scratch since there's no concept of museum here yet, not because it isn't necessary. The experimental spirit of the project lies precisely within these barriers that it aimed to break down.
Marco Petroni: What were the origins of the idea to work on the museum as a participatory process, and what makes DMD different from other similar projects?
Amanda Pinatih, Jorge Mañes Rubio: Design Museum Dharavi springs from practices that saw the involvement of the local community, and it represents a precise, unique identity which belongs to that place alone.
Marco Petroni: You describe Dharavi as an entrance, a platform for a world that is changing in terms of production and marketing. Can you explain the meaning of this new opportunity that sounds like a social and economic prospect for the local community?
Amanda Pinatih, Jorge Mañes Rubio: It's probably too early to assess the museum's economic impact on the overall business of Dharavi. But we're certain that it represents the start of a good practice. A few weeks ago we received a photo of one of the potters whom we worked with for the first exhibition. Mitul has launched the production of a new series of saucepans, uniting more traditional pieces with the collection that he created for DMD. During this collaboration we pushed the artisans to take great steps forward: the concept of new products made with traditional techniques, new ways of creating objects and shapes that were impossible for existing products. This experimentation is a novelty for local manufacturers who don't normally have the time or resources to do it. So, to reach a real product we made ten steps forward and then five steps backwards. This means identifying a compromise for the innovation that everyone feels comfortable with. We think that these new objects produced by Mitul demonstrate how he now feels at ease working in this middle ground. The museum is outlining new opportunities for him and his trade in general.
Marco Petroni: Your ambitious project opens up to new practices in the context of design. What do you think about the future of this discipline and how will it be different compared to today?
Amanda Pinatih, Jorge Mañes Rubio: We're keen to see how museums, the academic world and cultural institutions will adopt a more significant social role in the future, where the methods and theories on design are created in unexpected settings. What is the importance of design collections today? How will these collections be perceived in the future, and how could they evolve into something else? Are we gathering enough exhibits for a museum that is growing in a social environment marked by continual evolution? As well as the exercise of collecting, we believe that experimental projects such as ours can also be involved in the creation of new objects, so as to activate new narratives in apparently difficult contexts while fostering a more diversified prospective of different cultures and communities. We think that design is a tool that can strengthen these communities, their work and their cultural legacy.

Marco Petroni: Your project suggests some vital and urgent themes for designers with new possibilities and spaces of action. But they also introduce issues linked to the economic and political sphere by defining a complex system in which different disciplines necessarily work together. What is your opinion on this matter?
Amanda Pinatih, Jorge Mañes Rubio: The design world is quickly moving towards a multidisciplinary vision of the world, especially in academic circles. Collaboration between different disciplinary fields is a necessary condition to establish new paths of innovation on various levels, from the social to the more genuinely cultural. But in a place like Dharavi – where the social foundation is specialised in a particular trade, and one works to perfect the techniques that are used – innovation means efficiency. Both approaches are interesting, so we thought that Design Museum Dharavi could lead to a dialogue between these visions and approaches, even if it's only in an early phase.
Marco Petroni: What are your objectives for the future and how do you plan to improve the museum?
Amanda Pinatih, Jorge Mañes Rubio: Our first aim is to make DMD sustainable from an economic and operative point of view, and to develop it further. The second goal is to explore the possibility of setting up similar projects in different places. We have gathered everything we've learnt from this project in a manual, and the idea is to conceive a flexible model that can be implemented in other similar settlements in the future. We wanted to investigate how design can contribute to creating a strong sense of identity in these places and in the communities that inhabit them.
Marco Petroni: How is the project financed?
Amanda Pinatih, Jorge Mañes Rubio: In 2016, Design Museum Dharavi was supported by Dutch government funding. Now we're looking for new partners, also to explore new operative opportunities.