Outsiders at the 2016 Salone, with Ila Bêka and Louise Lemoine we mark the end of Milan Design Week and move on seamlessly to the "Festival on Festival" programme, a new project from the Milano Design Film Festival that for the XXI Triennale, presents 30 films from 11 major design and architecture festivals around the world.

Saturday 16 April at 8 pm at the Teatro dell'Arte at the Triennale, saw the screening of their latest film, The Infinite Happiness, dedicated to the residential complex 8 House designed by Bjarke Ingels on the outskirts of Copenhagen. In this generous interview they talk about their approach to working as a couple, cinematographic references and their projects that they call film-experiences, "where we simply seek to experience a space in a precise movement".

Domusweb: Architecture, philosophy, cinema... How does your background relate to the films you make? And how is it working together?

Ila Bêka, Louise Lemoine: It's not easy for two people to make a film together. The only way is to be siblings, so separation is impossible, or lovers, so in difficult moments you can always count on a candlelit dinner.
But the advantage of having two of you is that the discussion is ongoing, every decision is evaluated and decisions taken are always the result of a shared reflection and exchange. In our case we could say that one of us is instinct and the other is reason. Alone we might produce chaos or rigour but together we balance one another.
It is true, our backgrounds are different but we have a lot of shared interests. We made our first film because we wanted to whisper to the world that architecture without people is death. We wanted to put the human body back at the centre of space and give a voice to those who experience spaces and are subjected to them on a daily basis. We have been criticised for this approach but now we are starting to see that more interest in general is being shown in the things that we care about.

Domusweb: You've been compared to Jacques Tati of Mon Oncle, Wim Wenders of If Buildings Could Talk or Wings of Desire What are your role models cinematographically speaking? What films have marked a cultural turnaround in your formation?

Ila Bêka, Louise Lemoine: Jacques Tati is definitely an important reference for our films: his humour, the detached vision but at the same time affectionate of the mechanisms that regulate social relationships and attention to the effects that architecture can have on people who live in it. If we inserted a short scene from Mon Oncle by Jacques Tati in Koolhaas Houselife it is because Guadalupe, our protagonist, could be compared to Monsieur Hulot, in so much as he embodies a traditional culture in total detachment with the radical modernity of the house in which he works. But we also feel close to the documentary cinema of Jean Rouch, Chris Marker, Agnes Varda, Johan Van der Keuden, Werner Herzog or the documentaries of Pasolini. A direct cinema, spontaneous and highly subjective in which the relationship with people is the most authentic possible. It is a kind of cinema that interests us however in relation to our films, apart from that there are other directors we really love, João César Monteiro, Béla Tarr, Fellini…

Domusweb: Barbicania, Gehry's vertigo, 25bis, The little Beaubourg, Koolhaas houselife… the protagonists in your accounts are the buildings seen by those who live in them on a daily basis. The architects have at the most a walk-on part. But is it really the architecture that attracts your attention, is that the starting point? Or is it more the human context that surrounds it and therefore the possibility of constructing a narrative?
Ila Bêka, Louise Lemoine: Architecture was invented by man to improve his life. It started out as shelter from the elements or from attack from other beings. Then man began to build more complex infrastructures such as roads, aqueducts and bridges. With the construction of temples, amphitheatres and churches it proved to also be an extraordinary tool for conveying the image of power. Architecture then became portrayed in all its highest forms and most of the time the image became more important than the actual architecture. This aspect is still very much present today. Images of contemporary architecture are prepared with great care by those who deal with its promotion.

Exploring what is hidden behind the images can help us to understand how great their responsibility is for the knowledge that we have of a place or a space. For this reason we have tried to represent places with a great collective attraction with great honesty, taking as much distance as possible from any promotional end. We made the first 7 films completely independently, producing them ourselves, trying to eliminate any kind of pragmatic functionality: they are not educational films, historic or technical. They are not even promotional. They are film-experiences, where one tries simply to experience a space in a particular moment.
At the beginning it was hard but after those first films, we were approached by art institutions, museums and architects who asked us to work on a particular building guaranteeing complete freedom. To our great surprise we realised that these new artistic commissions enabled us to be even more free than before. The doors that we initially had to break down were now opened for us...
Domusweb: What is on your wish list? Are there works of architecture you would like to describe but it hasn't been possible to yet or that for some reason will not be possible?

Ila Bêka, Louise Lemoine: A while ago we were asked to come up with a film project for a very complex building by Frank Gehry that at the time was still under construction. Visiting the site, we had the feeling that nobody really fully understood what the building would be like when it was finally built. Looking at the models made it even more confusing. Each technician or worker knew well their task but the overall vision escaped everyone.

One day, the services engineer managed to describe in minimal detail the journey of a drop of water inside a labyrinth of pipes that had to be installed. But when we asked him to draw the overall building, on the sheet appeared the image of a strange creature that resembled an elephant with the body covered by transparent wings. Looking at that drawing, we realised that all the people who were working on the building site had developed their own particular image of the building and that we should describe these visions before the definitive form of the construction eliminated them.
The idea was to work on the imagining of a mental space that day after day disappeared, to leave room for a real space. It was a project that we really cared about but perhaps a bit difficult to explain and unfortunately nothing more was done. It's a real shame, all that world of fantasy vanished in nothing...
Domusweb: How much time on average does a film need and what kind of work, research, study is behind it?

Ila Bêka, Louise Lemoine: The research that we do is focused more on our method, or rather on the capacity to successfully create and manage relationships with human beings.

I would say it is an exploration that extends to everyday life. How do you act in such a way that the person before you trusts you and agrees to talk openly? Perhaps by opening up yourself first. In our films they are not interviews but real encounters and shared experiences. We find ourselves in a set place and start to talk to the people that happen to be there. Talking about this and that, in the end these incredible stories emerge. In the film 24 Heures sur Place, filmed at the Place de la République in Paris, at a certain point we found ourselves talking with a lady who was passing with her dog on a lead. Suddenly the dog started to lick the feet of a girl sat on a bench right by. Asking the girl how she felt about that we noticed that on her hand she had a tattoo of an ace of spades. "It's to remind me of the hurt that my boyfriend did" she says quite calmly. Continuing the conversation we realised that on the same bench there is a guy listening. "Have you got tattoos?" we asked "yes, I had one of my mother's name but when I was arrested I was tortured and they erased it with acid." We found out he was a political refugee who had fled from Iran because he was a dissident. In an instant, from the lady with the dog to the political refugee, the real essence emerged of one of the most symbolic piazzas in Paris. It's people's stories that make a place.

Domusweb: Why do you start making a new film? Who ideally are you aiming at?

Ila Bêka, Louise Lemoine: We make films to observe and analyse the relationships that people establish with the space that surrounds them. This helps us to reflect on how one can live better and how architecture can help us. Man has the capacity to adapt to terrible spaces, submitting to them in silence. But has also the capacity to recognise those in which he feels good, able maybe to even change his life. When the mayor of Medellin decided to change the face of the city that in that moment was one of the most dangerous in the world, he decided to build new schools, cultural centres and libraries of high architectural quality. The inhabitants discovered good architecture and the city began a process of transformation.

Domusweb: The narrative documentary is a genre that is gaining ground. You only have to think of documentaries made from books like Cooked by Michael Pollan, is it the same for design and architecture?

Ila Bêka, Louise Lemoine: What we are interested in is an individual vision of architecture and the relationship that it can to create with people. Finding out everything about the genesis of a building, from the design up to the construction, understanding the extraordinary ideas of the architect who designed is something more of interest to students of architects or the architects themselves. But architecture is not a subject that is exclusive to these groups, architecture is one of the rare disciplines that is able to reunite a great variety of universal issues: social, economic, political, historic, stylistic etc. In each project we try to work on all these aspects. We don't enter therefore in the classic definition of "architecture films" because our films don't enable an understanding of the whole building but just try to offer a lived experience. Often at the end of our films, many say to us: perhaps I don't know much more about that piece of architecture but I feel like I've actually been there...

Domusweb: You're in Milan, at the Furniture Fair, because your film The Infinite Happiness opens the first edition of "Festival on Festival" the new project of the Milano Design Film Festival. What does Milan Design Week represent for you? Have you ever thought of getting into design?

Ila Bêka, Louise Lemoine: Architecture interests us mainly in its dimension of long term social experimentation, rather than its aesthetic dimension and the latest styles. The design by Bjarke Ingels, even though it is more than five years old, is the most recent building we have worked on. We are interested in works of architecture that have already passed a period of maximum media attention and have now entered into maturity, in such a way as to understand how they function in the ordinary everyday. A while ago we were asked to make a film on the chairs that Pierre Paulin designed in the 1960s. We suggested looking around the world for the original pieces that were bought at the time and that were still sat on by them.
Working on the relationship that a body and a chair have established for over 50 years could be something extraordinary. We must absolutely find time to make this film...
Domusweb: "Festival on Festival" brings together 11 festivals from all over the world. Which are in your opinion the best festivals of cinema and design architecture today? What is the best documentary of recent years?

Ila Bêka, Louise Lemoine: When we finished our first film Koolhaas Houselife there were only a few festivals where you could present a film like that. And those few were not interested in a film such as ours. The only French Festival specialised in architecture films at the time refused it outright! Then came the cover of Abitare edited by Stefano Boeri and a few months later they selected it for the Venice Architecture Biennial of 2008.
The director Aaron Betsky decided to show it in a room in the central pavilion, alongside the galleries of Zaha Hadid and Herzog and de Meuron. The success was extraordinary, it was sold-out during the three months of the exhibition. Just by word of mouth, visitors came into this dark space where the extraordinary Guadalupe hoovered, washed and scrubbed, trying to clean the image of the architecture of that patina acquired over the years. This recognition for a film of architecture changed many things. Today the situation is different, there are many new festivals that deal with films of architecture: we chose for our film "Festival on Festival" the project of MDFF in collaboration the XXI Triennale Milan, precisely for the merit of having combined 11 international festivals, giving for the first time to the Italian public the possibility to see original works and to provide a precise overall picture.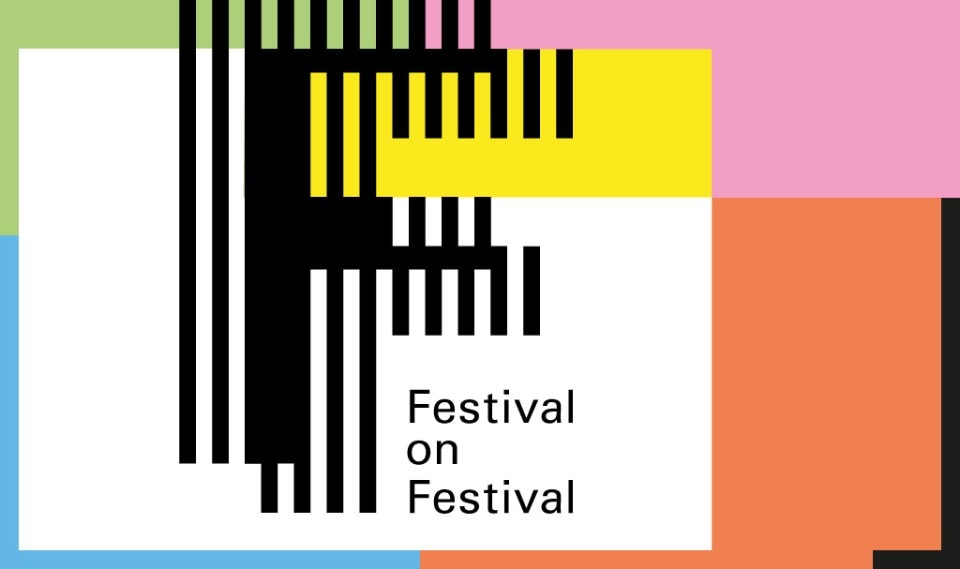 Domusweb: What projects have you got coming up? What are you working on at the moment?

Ila Bêka, Louise Lemoine: We are preparing a film that we will soon be filming at a piazza in Rome. We will be there for 24 hours on the go, like we did at Place de la République in Paris, filming what happens in the space in a day. At the moment that thing that interests us most is taking the same methodology developed with architecture but applying it to the scale of the city. We have just finished a film on a big public space, the riverbank in the city of Bordeaux and now we would like to concentrate on bigger cities. Like Mexico City for example...