Our conversation starts with a tribal toy made from palm leaves. Andrea shows it to me and his clear gaze suddenly lights up. It is a cheap object, made from vegetable raw material and imagination; a true activator of emotion and thought.

Instinctively my mind turns to Munari, the only one of the great masters to have devoted his mature production to teaching, education and childhood, because it is children who will take up the baton. In fact Anastasio lists Munari among the most crucial encounters in his life. His story has the dynamics of an underground river: for the last couple of years his work has come to the fore again, after a lightning start in the early nineties when his explosive debut immediately placed him to the centre of the Milan design scene. In the middle an annulment, disappearance, a seeming absence. And just like a natural phenomenon, the river of design has quietly been enriched with extraordinary experiences to return today more abundant than ever.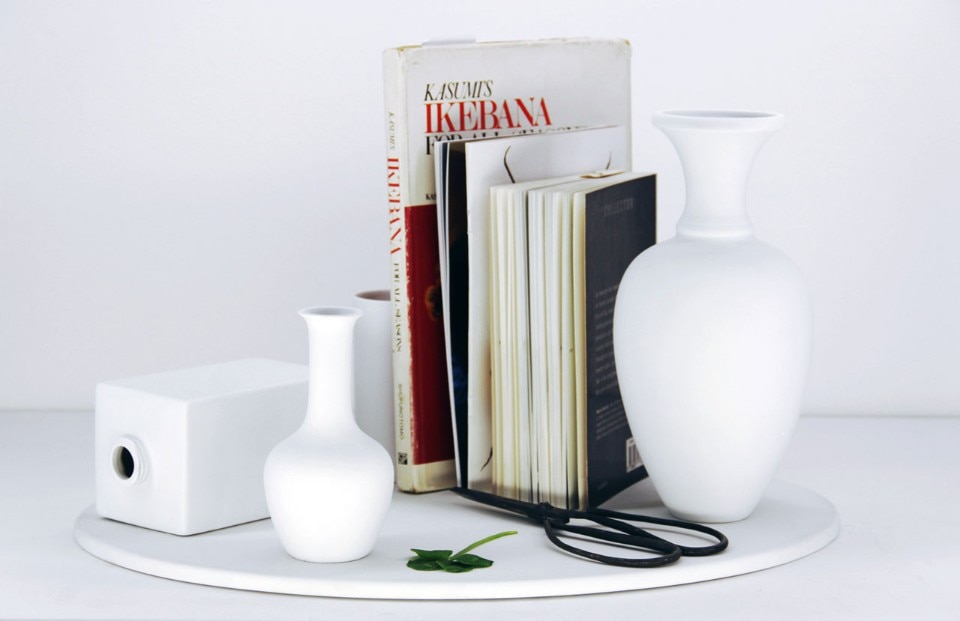 Domitilla Dardi: How did you get into design?

Andrea Anastasio: In a totally unexpected way, accidentally and in some ways "epiphanic". I had been studying philosophy with a specialisation in oriental thought, so design was not really part of the plan. I had been studying Sanskrit for years and wanted to stay in the academic world for the rest of my life! I have always been drawn to the slow pace of study, the dialogue and exchange of ideas.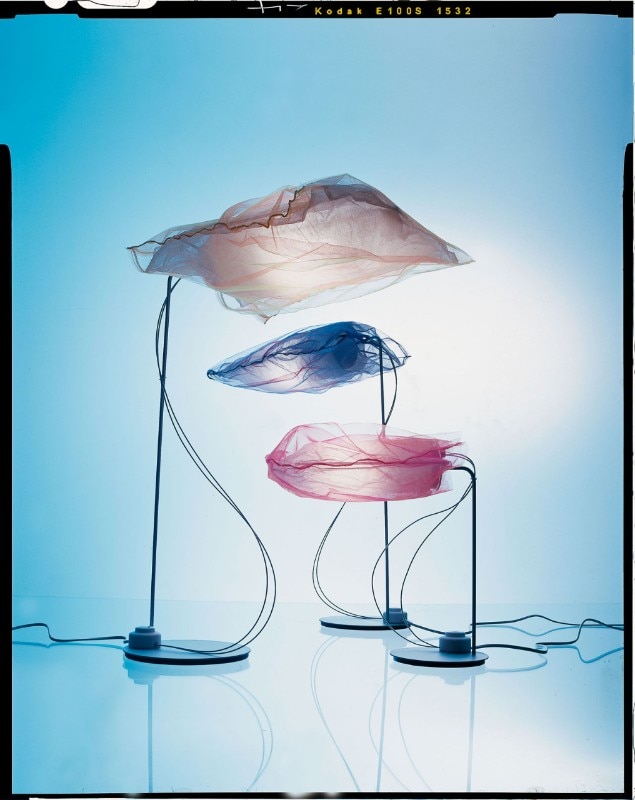 Domitilla Dardi: So you graduated in Philosophy?

Andrea Anastasio: After graduating in Rome in modern languages I went to Venice where I studied Eastern religious thought, the Islamic mystics and Simone Weil. What stayed with me throughout all my studies, right from when I was at high school, was what the primary school teachers called my "artistic talents": I painted, constructed objects, made small sculptures. I also have a twin brother who is an artist so I have always regarded that world with great fascination. I would never have thought it could become a career though. Then my friends invited me to a party in Milan. It was a party for Ettore Sottsass's seventieth birthday and for the tenth anniversary of Sottsass Associati. As you can imagine the whole "design world" was at that party and I was an outsider to say the least. That's how I met Ettore Sottsass. After we were introduced, he complimented me on my brooch, when I told him I'd made it myself he asked if I was a designer. When I replied that I worked in Eastern Philosophy I saw a glint in his eye. Around a month and a half later he invited me to his studio where we spent a wonderful morning, talking about everything. He had an interpretation of Indian philosophy that is the classic one of the Greek world, based on the notion of Olympus.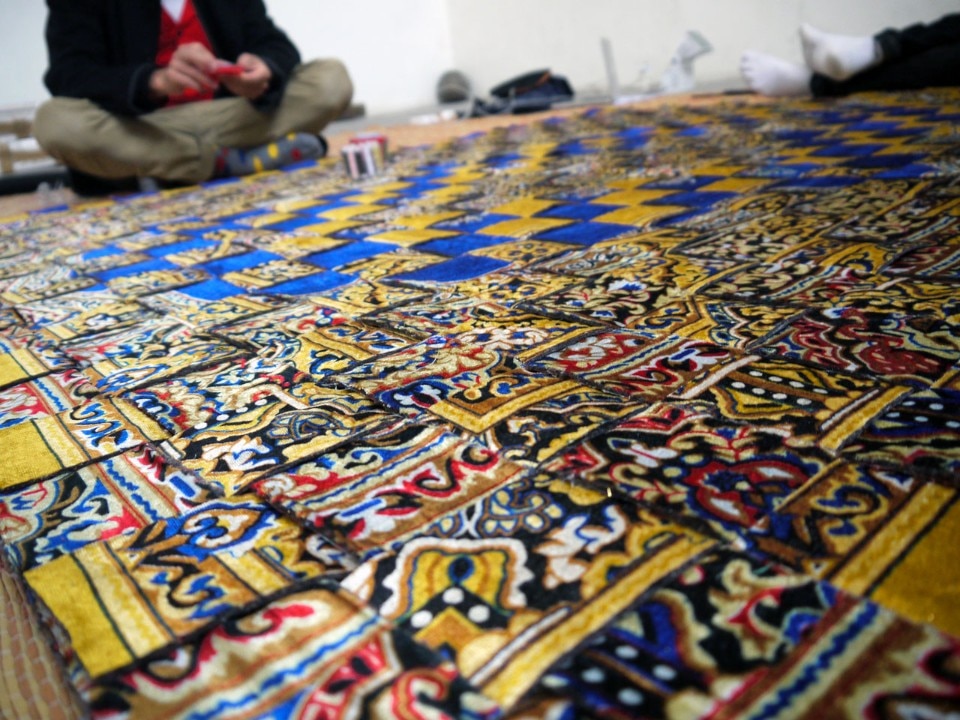 Domitilla Dardi: And after this meeting?

Andrea Anastasio: At the end of the morning Sottsass made three phone calls: the first to Isa Vercelloni, suggesting that they published the things I had shown him; the second to Antonia Jannone asking for an appointment for me; the third to Carla Sozzani, who at that time was with Romeo Gigli. So they saw these little sculptures, some in glass, others in plastic. Jannone commissioned an exhibition based on the sculptures developed into a collection of vases and Isa Vercelloni published the pieces in Casa Vogue. I tried to move towards giving things a function, an issue that I didn't consider at the beginning but that came in later, perhaps because I came from another background. Also these pieces were all made in a very instinctive way, without setting objectives. There wasn't an idea behind them, or the notion of a stage.

Domitilla Dardi: What other important encounters took place in those years?

Andrea Anastasio: I met Munari and he was the one who made me realise that I was about to touch something very important inside of me, even though I wasn't exactly sure what it was.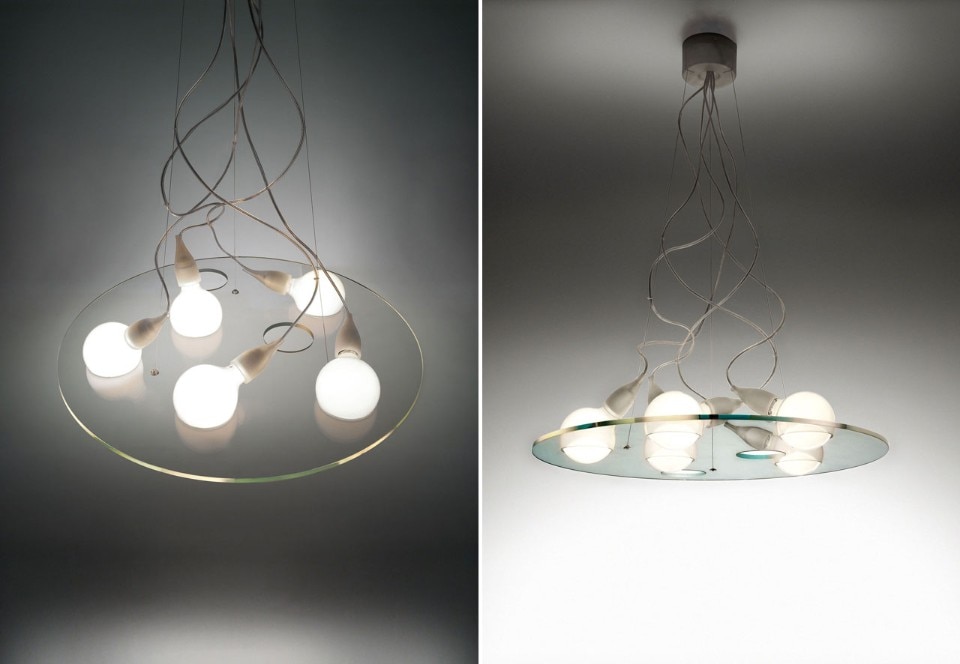 Domitilla Dardi: How did you get involved with Artemide?

Andrea Anastasio: The exhibition at Antonia Jannone, where I displayed the vases that were basically toys, was entitled Children's Corner. I had always studied music, along with philosophy, so the link to stage the world of Children's Corner was Debussy: it was a playful landscape, very tied to the nostalgia of childhood and stories from the early 1900s, from the great war, that my grandfather told me when I was little. There was also a lot of Savinio and his perception of nature in black and white where the colours of the playful work of man stand out. Along with vases and jewellery, for the exhibition I made a lamp that Isa Vercelloni really liked, as did Toni Cordero who had just designed MI-TO for Artemide. Gismondi didn't come and see the lamp but he asked if I could bring it to his workplace. So I did. He introduced me to Giancarlo Fassina and we worked all day in total freedom. When I left that evening there were three lamps hanging from the ceiling. I had never imagined that we had designed three possible lamps for Artemide to produce, I thought it was just an exercise! Gismondi had shown no reaction and Fassina had just had a lot of fun, because – I realise now – I had brought in a world that usually doesn't enter the workplace.
A few days later a phone call came from Isa Vercelloni who jubilantly informed me that Gismondi had decided to get me to do a collection. Which on the one hand I was obviously pleased about but on the other made me feel very uneasy. I came from a world where everything was achieved with great difficulty, I couldn't really understand this facility of events.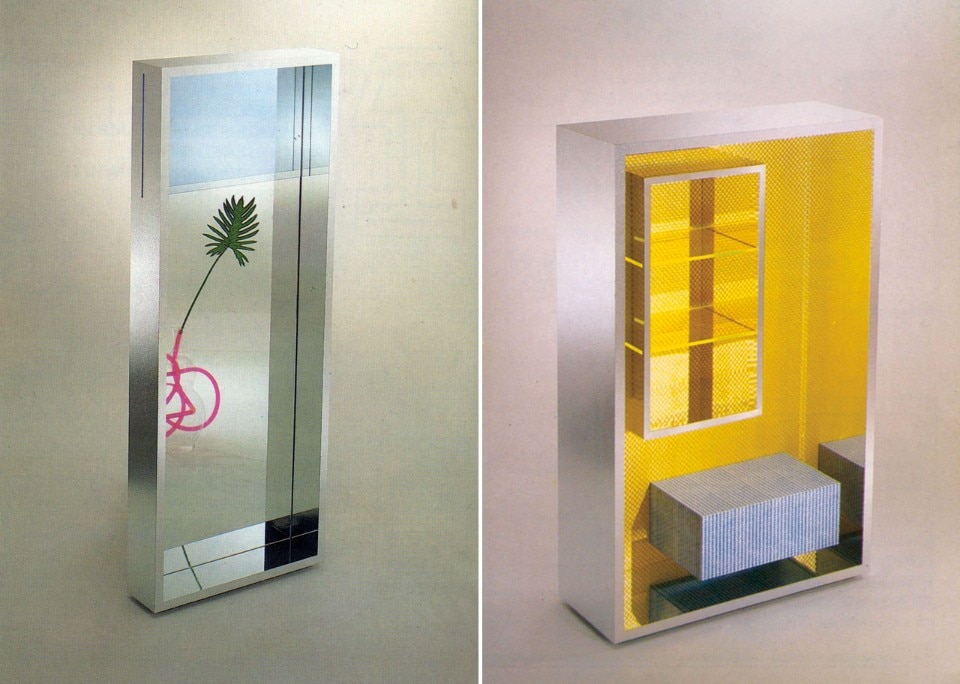 Domitilla Dardi: So basically you remained an outsider even though you had achieved recognition in the world of Design with a capital D…

Andrea Anastasio: Actually I decided to get away, something that initially didn't seem that drastic because I had said that I would take a six-month sabbatical. I went to India with a sense of freedom and of returning home. I didn't know that design was going to bring me more even at a distance: I met Pupul Jayakar, at the time president of the Krishnamurti Foundation and when he found out I had designed for Artemide and Memphis (he had been a friend of Gio Ponti and knew a lot about Italian design and Sottsass, whom he had invited to work with Indian artisans) a great friendship was born and he invited me to stay in India under a grant, working at Madras looking after the writings kept in the archive, the only commitment being to hold a seminar on design twice a year, at the schools of the foundation. So, having left for a six-month sabbatical, I ended up staying for twelve years.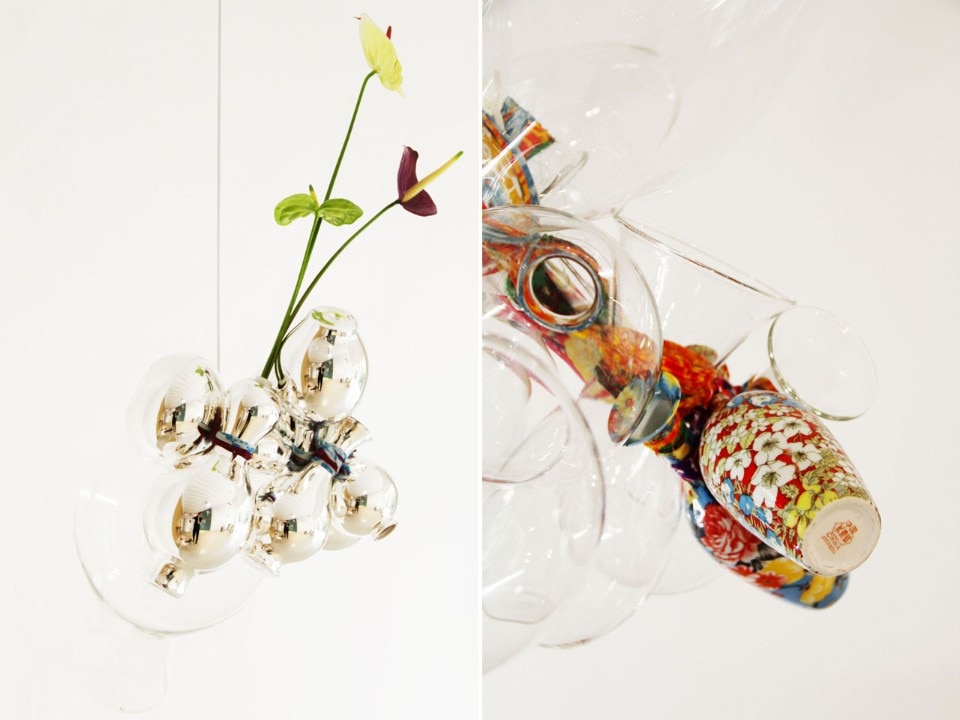 Domitilla Dardi: So what did you do for twelve years so far from Italy?

Andrea Anastasio: In India a kind of resetting process began. I studied and did seminars but for five years I didn't really design things in the strict sense of the word. After a few months I accepted a pilot project at the Foundation, that planned to adopt five children, Tibetan orphans between five and nine years old. There were four adults and we all lived in a comune with them where we had the job of transforming everyday life into learning so we built the house, created our own living environments. The extraordinary thing was that while I was teaching I was learning and discovered a propedeutic dimension of great richness. In all this, the experience of Munari really came back to me.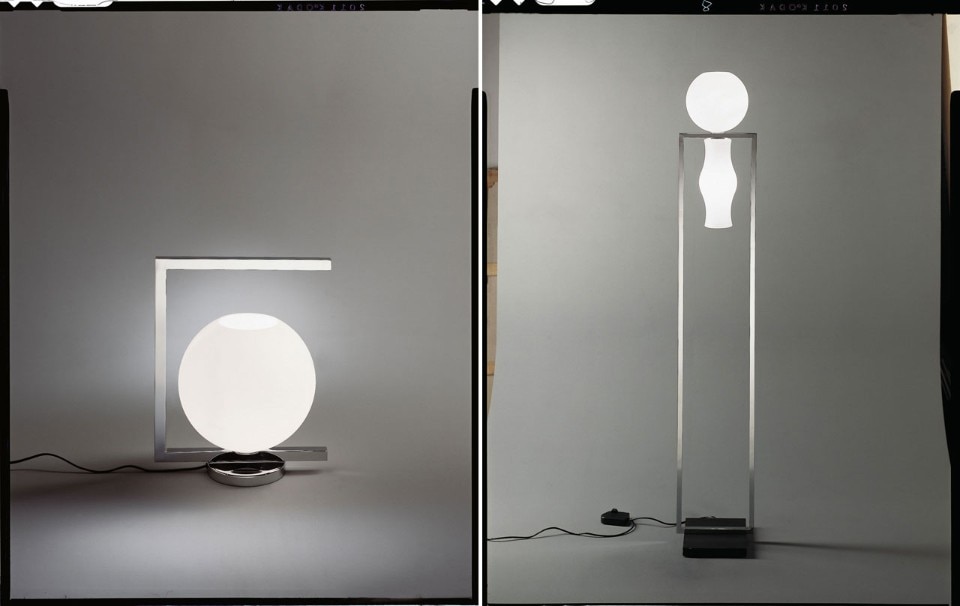 Domitilla Dardi: And then you came back to Italy in 2014?

Andrea Anastasio: The opportunity was presented by Luisa delle Piane who called me to Milan because she had seen on a website an exhibition that I did in December 2012 in New Delhi. It was an installation made with an Indian artist, Aradhana Seth (sister of Vikram, the writer, and who painted the scenery for the Darjeeling Limited by Wes Anderson) entitled Room Mates, in which she had painted in a pop style a whole domestic world, objects ranging from screws to hammers, sofa to the television. Inside this world of painted walls, I placed a Check Point. It was on the borderline between art and object, a real barricade, a C-shaped wall (after, talking with Luisa I realised that it could become a seat). It arose from the fact that every day I crossed twenty check points that had arisen after a series of attempts. So it was interesting to see how this fact had been absorbed by the subconscious and transformed into something that had entered into the domestic world. For me it was an opportunity to talk about the thin red line that exists in everyday encounters, the border between the encounter and hostility to others. There I realised that something had emerged that enabled me to move into the dimension of designing interiors and that I was no longer interested in defining myself.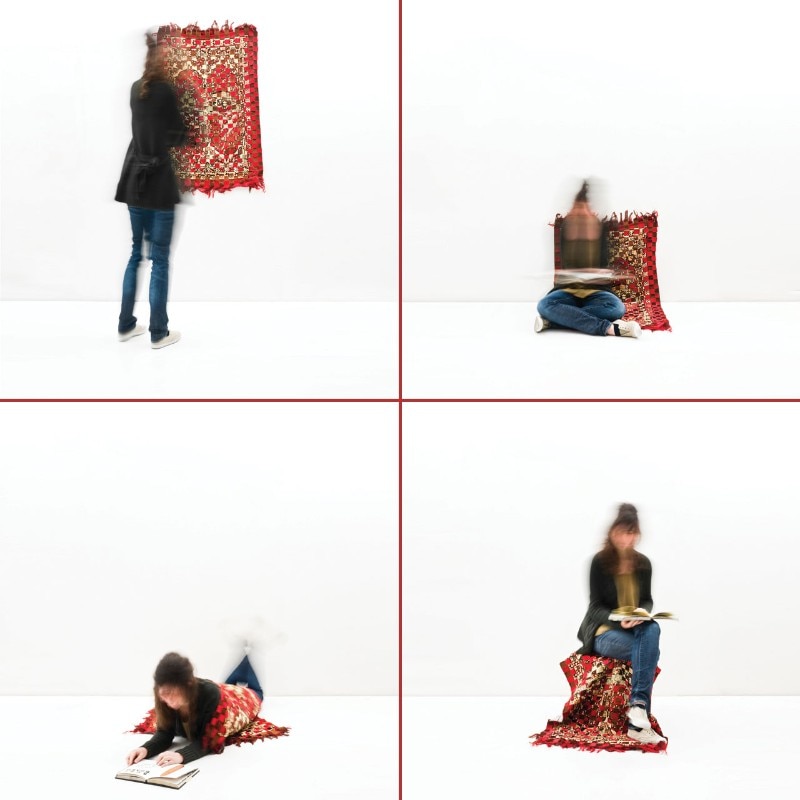 Domitilla Dardi: Check Point, along with all the work for Luisa delle Piane from two years ago, addressed the theme of vulnerability, why is that?

Andrea Anastasio: Because allowing oneself to be in the dimension of crisis in which certainties no longer have a solid foundation requires a reversal of perspective and vulnerability becomes a quality to protect. Bringing vulnerability into the modern means enriching it with the dimension of listening to differences and what isn't designed.

Domitilla Dardi: Your work is made up of connections, of themes that are hybridised together. For example the vases for Brussels talk about precisely this…

Andrea Anastasio: The pieces for The Brussels Gallery in 2015 came precisely out of the process of starting over, from  a dimension almost unconscious of everyday gestures. Like when every morning I peeled an orange and before I threw away the peel, I drew the outline on paper; in the end I recorded a whole book of shapes, geographies, maps that often returned to my imagination. Now I am trying to bring all this into the dimension of the domestic object.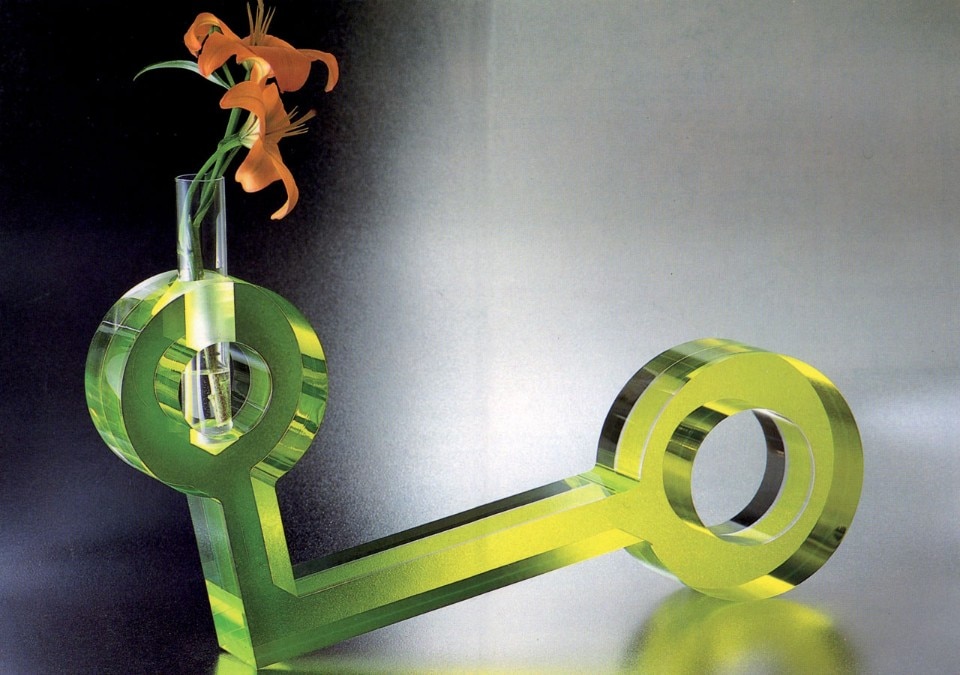 Domitilla Dardi: And will this also be the theme of the new collection that you will be presenting at Luisa Delle Piane for the Milan Furniture Fair in April?

Andrea Anastasio: The most recent work for Delle Piane is entitled "Counterweights" and has arisen from something else. I was in New York when the terrorist attack in Paris took place and this put me back in contact with certain moods from my adolescence when I experienced a strong emotional reaction to dramatic moments in the world; I think of the coup in Chile, for example or other terrorist attacks and massacres in Brescia and Bologna.
I thought again about the fact that in my opinion Alchimia and Memphis were an instinctive reaction to a world that was completely divided, with the negation on the part of the designers to participate in an active way in the design of society that had imploded in various ways: or in the total and passive absorption in the mechanisms of the consumer society or reacting in a violent way to armed struggle. Memphis and Alchimia were two of the few places in which life could regain its powerful vitality. And while being aware of the limits of the world and the bestiality that man can generate, had once again the strength to express itself with great vitality. With the lack of design for the future of the social and political world one responded with this explosion of designs of small things to accompany life. When the news about Paris arrived, I had a great need to play with materials, to reaffirm this totally human characteristic, to generate forms and to suspend the suffering.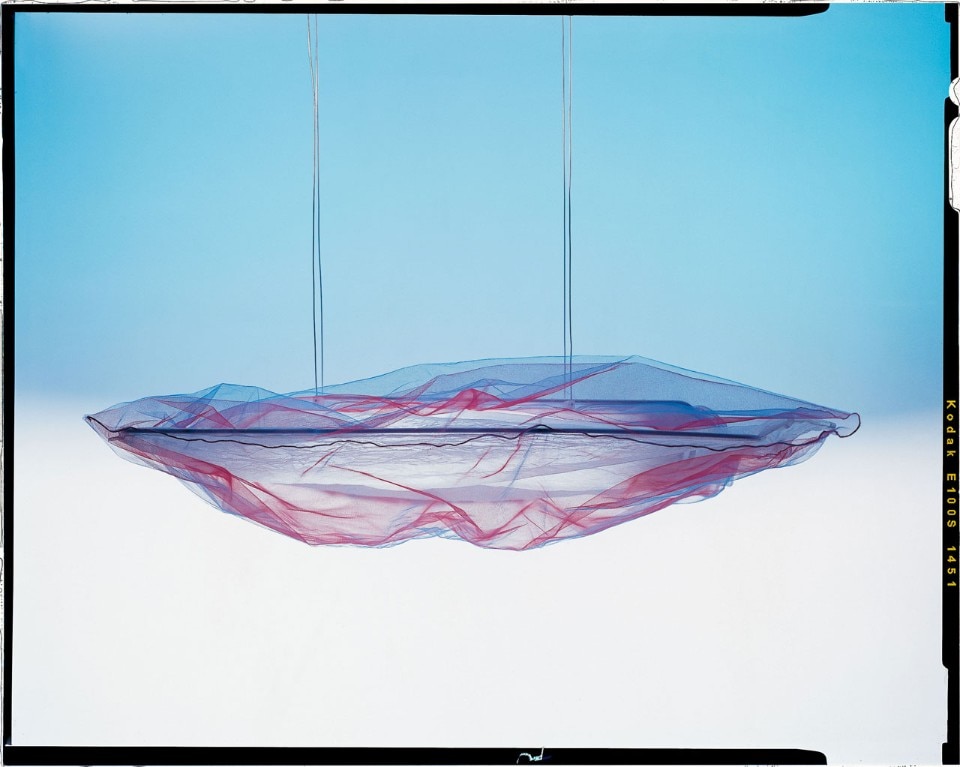 Domitilla Dardi: So the hope of a new freedom comes through the manual?

Andrea Anastasio: Also through this. There is no liberating form and man will not end the pain through the things he does but he can infuse them with a brighter sensitivity, capable of expressing, in the modes of implementation and fruition, a vision of the world that is no longer centred on the logics of profit.
It is as if the evolution of a thought is enriched by a rereading and rediscovery of the primitive that is always inside us. Creation did not happen just once, it happens all the time.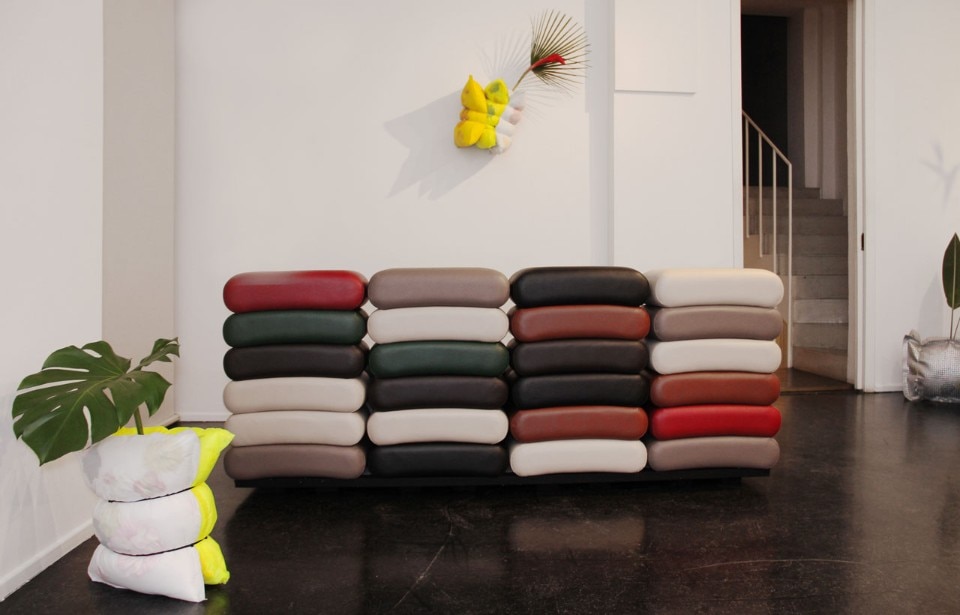 Domitilla Dardi: And the central space for this reflection is in your opinion still the domestic one?

Andrea Anastasio: Domestic space is the horizon within which the human being puts himself in front of the mystery of the uncontrollable. Seeing a sky through the windows domesticates us but the sky remains something unknown and mysterious and of itself. Our civilisation has not yet generated a vision of being that can profoundly transform domestic space, liberating it from what it is now. The dream is that we can witness a dawn in which the extraordinary uniqueness of the individual does not sit in opposition with the collective but nurtures it with all the infinite possible diversities, finding in it the fulfilment of a centuries-old path.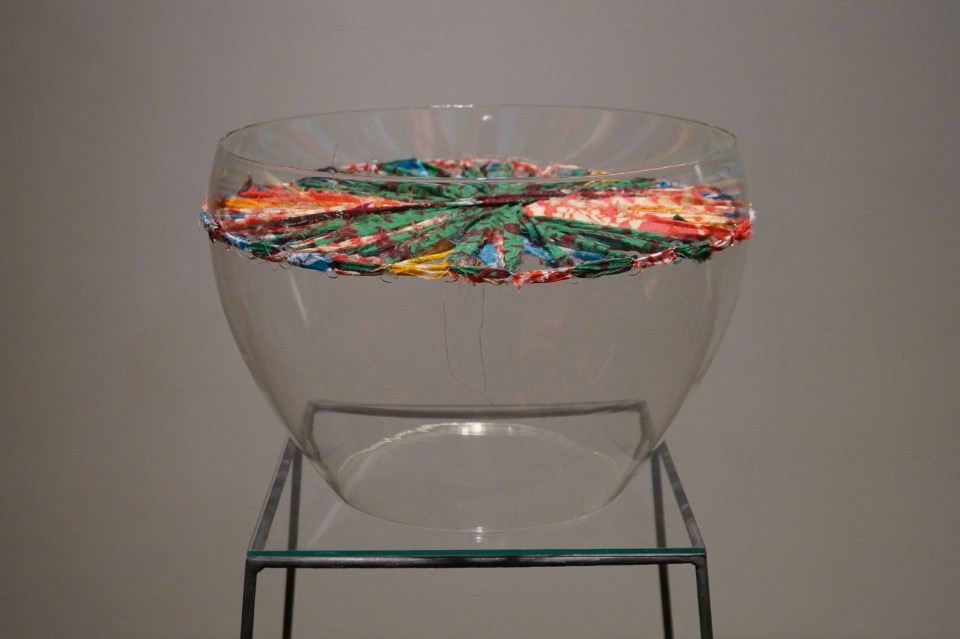 Domitilla Dardi: In fact often the object that you generate in space is born from the interstices between positive and negative, full and empty. Is it a negation of form?

Andrea Anastasio: I'm not interested in making forms to add to other forms. What I'm interested in is to evoke through the making of objects or with the conception of living spaces, the condition of extraordinary vulnerability that underlies our condition. A vulnerability that must be defended because it carries profound intuitions and reflections. Denying it means giving in to fear and thinking we can control the unknown. Every relational failure is born out of that, every regime arises from that. To accompany it signifies embracing the simple truth that characterises us: we are animals aware of our limited lifespan. And it is the question born from this awareness that can, for example, bring us as close as possible to this extraordinarily normal thing and at the same time incredibly mysterious that is the desire to bring a flower into a domestic environment. If you ask yourself about this need, that has no practical function, you see the complexity. Yet it has been there for centuries and expresses a natural need that is deeply rooted in the human soul, contemplating beauty and the short life of a form, as if, in this contemplation one can exorcise the reality of the limit, the truth of the end. It is that need and the multiple forms that it generates, that makes us continually overcome the limits imposed by the recurrence of patterns.